Jay Leno Broke Multiple Bones in a Motorcycle Accident Months After His Burn Injury
Former late-night talk show host Jay Leno was recently in another accident. How is his health? Here's what you need to know.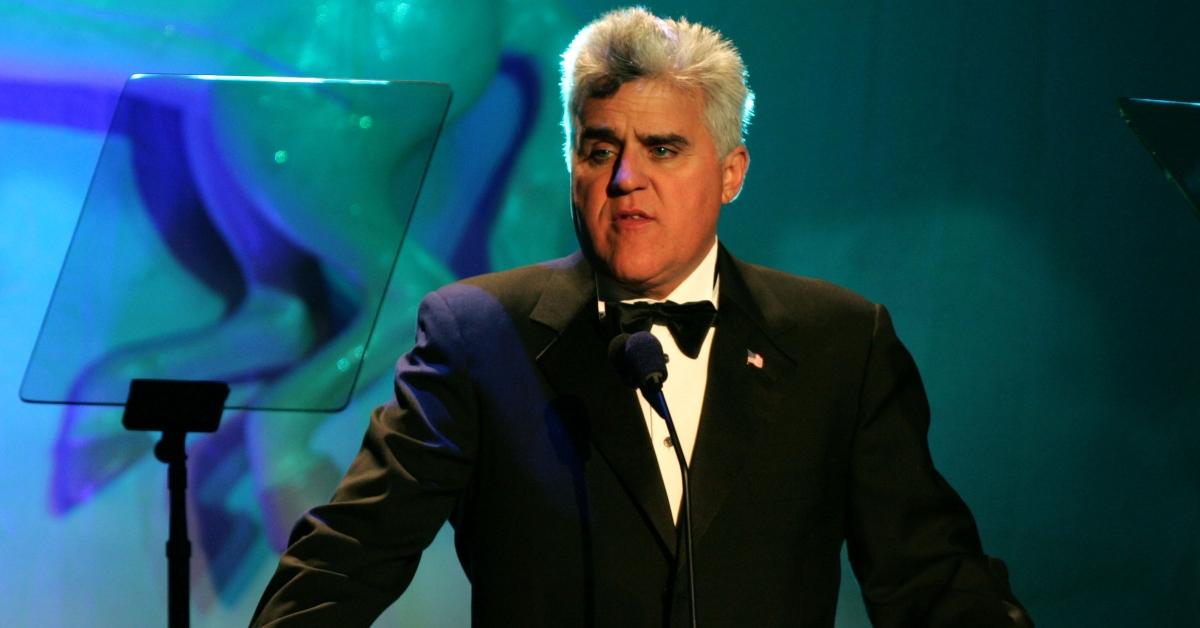 In late 2022, Jay Leno, the former host of The Tonight Show, was severely injured in an accident. Now, only a couple of months later, Jay has broken several bones in a motorcycle accident.
Article continues below advertisement
What exactly happened to Jay Leno? Is he OK? What's the latest update on his health?
Keep reading for all the information we have.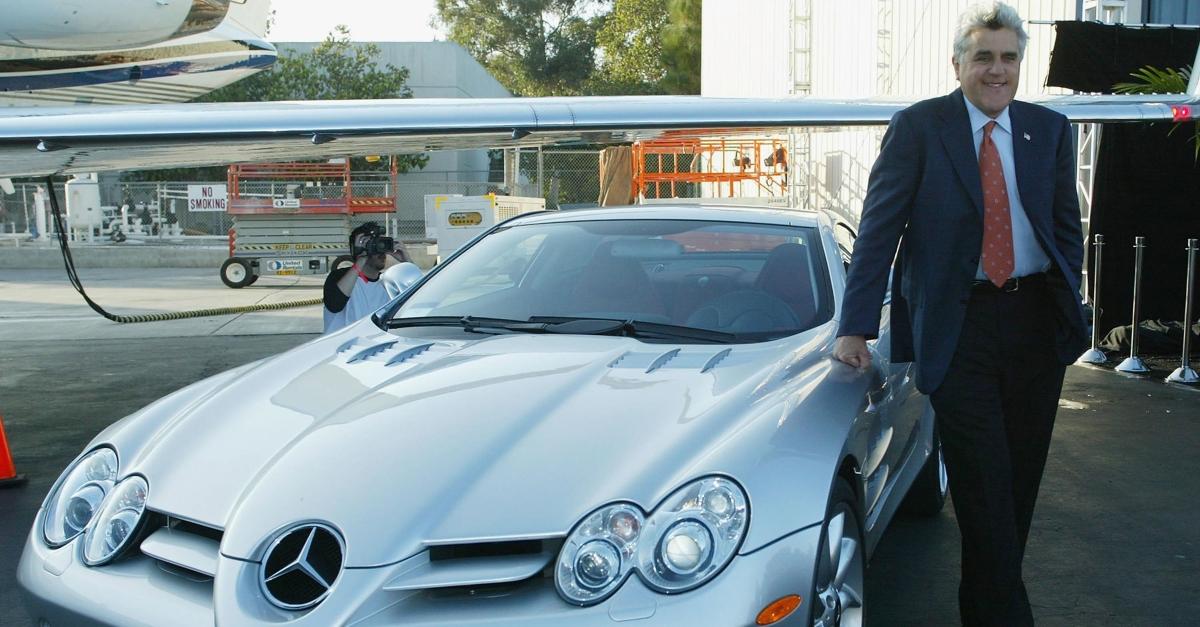 Article continues below advertisement
Jay Leno health update: The comedian was recently in a motorcycle accident, just a couple months after his burn injury.
On Monday, Nov. 14, 2022, TMZ reported that Jay Leno was in the "Burbank garage where he stores his cars on Saturday [Nov. 12] when one of the cars erupted into flames without warning."
Jay is an avid car collector who has more than 180 cars in his collection. According to Variety, he was working on one of his cars when it suddenly caught fire.
"Jay Leno has suffered 'serious burns' but is in stable condition following a gasoline fire," Variety reported at the time. In a statement provided to the outlet on Nov. 14, Jay had this to say: "I got some serious burns from a gasoline fire. I am OK. Just need a week or two to get back on my feet."
Article continues below advertisement
Jay Leno hit a cop car on the same night he returned to the stage.
Just days after his release from the hospital, Jay returned to the Comedy Magic Club in Hermosa Beach, Calif., on Sunday, Nov. 27. According to Entertainment Tonight, Jay has been performing at the Comedy Magic Club every Sunday since his tenure on The Tonight Show in 1992.
However, on that same night, while he was parking his car in front of the club, he accidentally hit a police vehicle.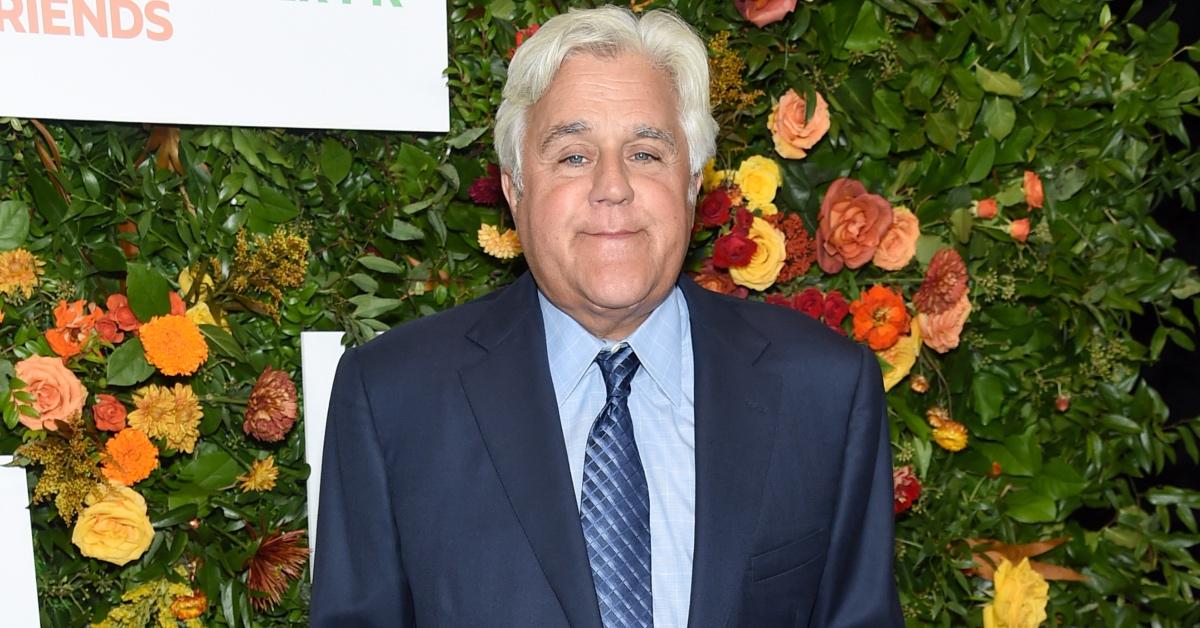 Article continues below advertisement
Jay Leno was in a motorcycle accident in January 2023.
Now, Jay Leno is in the news again for a serious accident. He broke multiple bones after being knocked off of a motorcycle on Jan. 17 and has a broken collarbone, two broken ribs, and two cracked kneecaps. Can't Jay get a break?
He insists he's OK, though. "But I'm OK!" he told a reporter for the Las Vegas Review-Journal. "I'm OK, I'm working. I'm working this weekend."
He explained that he was testing an old motorcycle from 1940 and started to smell gasoline. "I turned down a side street and cut through a parking lot, and unbeknownst to me, some guy had a wire strung across the parking lot but with no flag hanging from it," Jay said. "So, you know, I didn't see it until it was too late. It just clothesline me and, boom, knocked me off the bike."
Article continues below advertisement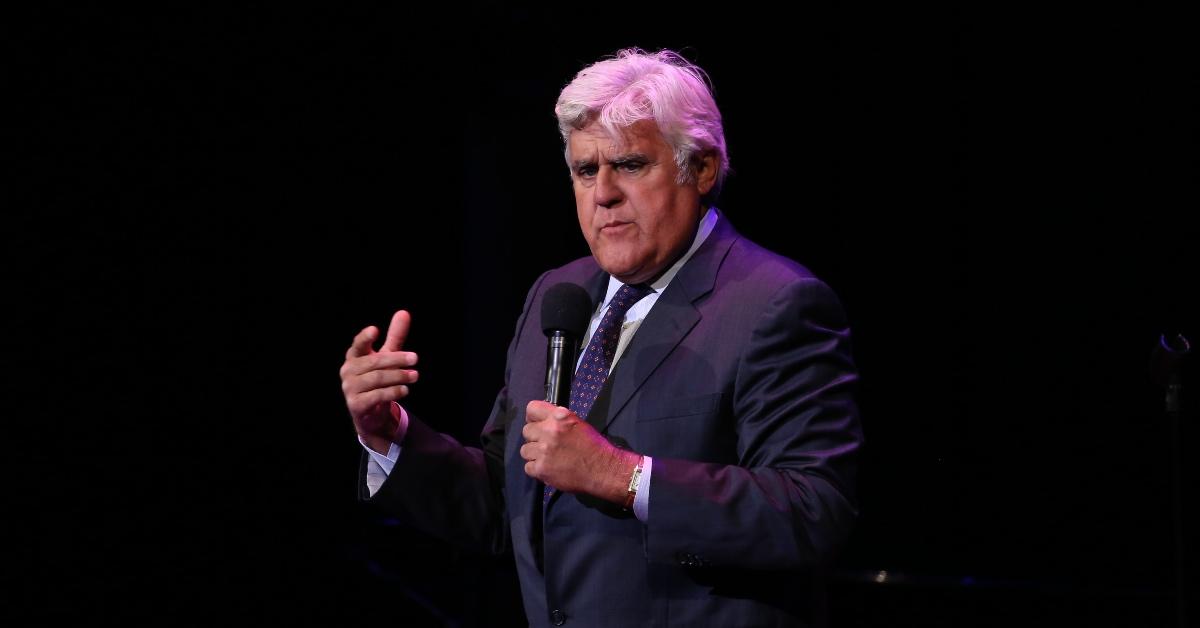 Jay didn't say anything about the accident at first because there'd been so much coverage about the incident in November. "You know, after getting burned up, you get that one for free," he said. "After that, you're Harrison Ford, crashing airplanes. You just want to keep your head down (laughs)."