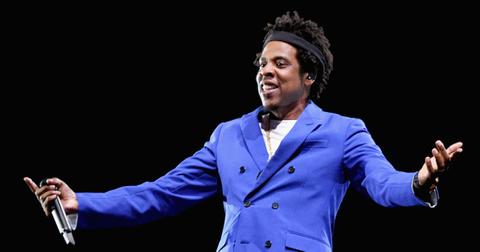 25 Jay-Z Quotes to Celebrate Hova's 50th Birthday
By Pippa Raga

Updated
December 4 marks 50 whole rotations around the sun for one of the greatest rappers of all time: Jay-Z, aka Hova, aka Jigga (born Shawn Corey Carter).
As the billionaire, mogul, author, and husband of none other than Beyoncé enters his sixth decade, we figure there is no better way to celebrate than with a round-up of some of Hov's most influential and memorable lyrics and quotes. 
After all, the poetic lyrics of this Brooklyn drug dealer turned musician ("I'm not a businessman. I'm a business, man") have garnered so much attention from scholars and academics that institutions such as Georgetown University have been teaching classes on the rap legend for the past 10 years.
Keep scrolling for Jay-Z quotes to celebrate Hova's 50th birthday.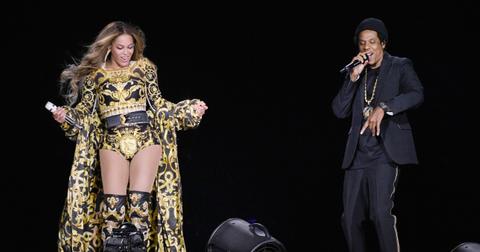 Jay-Z quotes on love, life and success:
1. "I will not lose, for even in defeat, there's a valuable lesson learned, so it evens up for me." —"Blueprint 2," The Blueprint 2: The Gift & the Curse
2. "You can pay for school but you can't buy class." —"Swagga Like Us"
3. "I believe everyone in the world is born with genius-level talent. Apply yourself to whatever you're genius at, and you can do anything in the world."
5. "I'm a hustler baby; I sell water to a well." —Decoded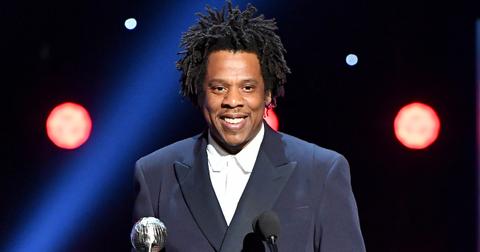 6. "A wise man told me don't argue with fools. Because people from a distance can't tell who is who."
7. "Those who are successful overcome their fears and take action. Those who aren't submit to their fears and live with regrets."
8. "My thing is related to who I am as a person. The clothes are an extension of me. The music is an extension of me. All my businesses are part of the culture, so I have to stay true to whatever I'm feeling at the time, whatever direction I'm heading in. And hopefully, everyone follows."
9. "Remind yourself, nobody's built like you. You design yourself." —"A Dream," The Blueprint 2: The Gift & The Curse
10. "They talk. We live. Who cares what they say?" —"What We Talkin' About," The Blueprint 3
11. "Money and power don't change you, they just further expose your true self." —Decoded
12. "People look at you strange, say you changed. / Like you worked that hard to stay the same." –"Most Kingz" 
13. "What's better than one billionaire? Two." —"Family Feud," 4:44
14. "A loss ain't a loss, it's a lesson" —"Smile," 4:44 
15. "I be skippin' leg day, I still run the world" —"Bam," 4:44
16. "Success is like lust, she's good for the touch / She's good for the moment but she's never enough" — "History"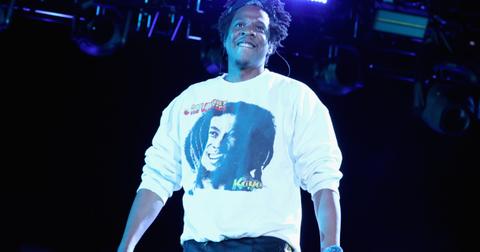 17. "In order to survive, gotta learn to live with regrets" — "Regrets," Reasonable Doubt 
18. "Mama ain't raised no fool / Put me anywhere on God's green earth, I'll triple my worth" — "U Don't Know," The Blueprint
19. "One day you're up, next day you're down / Long as you stay the same, it'll come back around" — "Sweet," American Gangster
20. "Standing back from situations, gives you the perfect view" — "Anything," Vol. 3... The Life & Times of S. Carter
21. "9 to 5 is how you survive, I ain't tryna survive / I'm tryna live it to the limit, and love it a lot" — "D'Evils," Reasonable Doubt 
22. "A man that don't take care his family can't be rich" — "Family Feud," 4:44
23. "If the beat is time, flow is what we do with that time, how we live through it. The beat is everywhere, but every life has to find its own flow."
24. "When you're truly in love. You will never have anything to hide."
25. "May the best of your todays be the worst of your tomorrows."
May the best of your todays be the worst of your tomorrow, Hov! Happy birthday to a living legend.