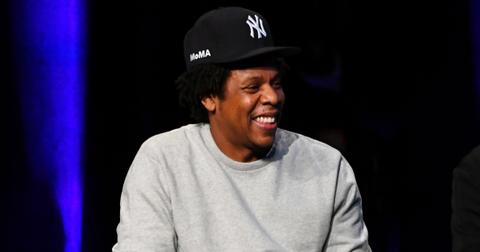 Jay-Z Stands by His Decision to Team Up With the NFL — but What About Colin Kaepernick?
By Rebecca Macatee

Updated
Does this deal mean Jay-Z is hanging up his Kaepernick jersey? Could it be Jay-Z's way of getting the athlete-turned-activist back on an NFL team?! Here's everything you need to know. 
Jay-Z's Roc Nation entered into a multiyear partnership with the NFL. 
According to an NFL press release, Jay-Z's Roc Nation "is entering a multiyear partnership with the NFL to enhance the NFL's live game experiences and to amplify the league's social justice efforts."
As part of this agreement, Roc Nation will advise on the selection of artists for big-time NFL performances like the Super Bowl. Per the NFL, a major component of the partnership "will be to nurture and strengthen community through football and music, including through the NFL's Inspire Change initiative."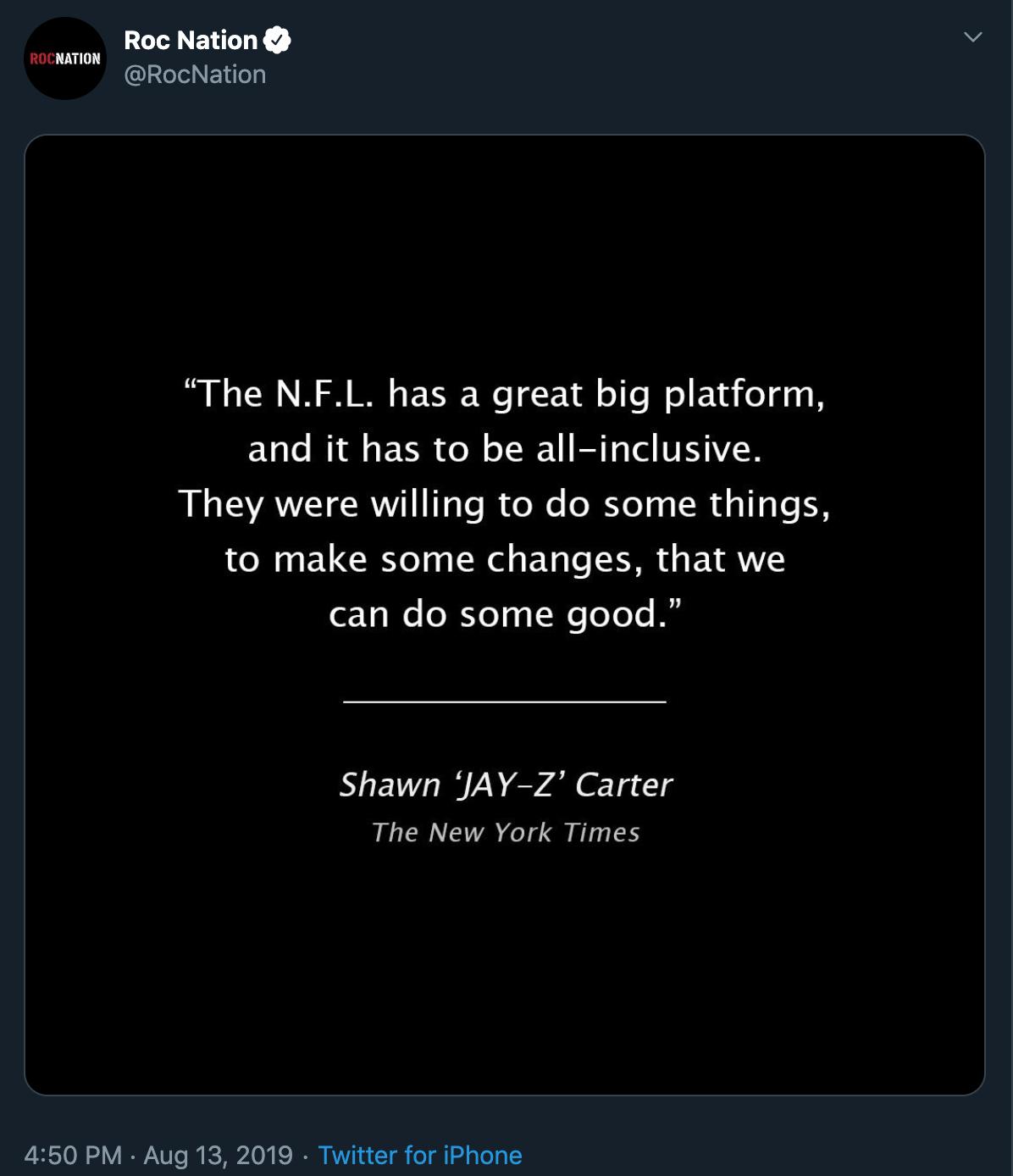 Jay-Z once bragged about turning down the Super Bowl halftime show.
In Jay-Z and Beyoncé's 2018 song "APES--T," the rapper famously stated, "I said no to the Super Bowl, you need me, I don't need you."
Jay-Z also praised Colin Kaepernick for protesting during the national anthem. During a 2018 interview with CNN's Van Jones, the rapper said, "Would you rather be playing football, getting your head dinged in, or would you rather be an iconic figure for the rest of your life?"
And Jay-Z wore a Colin Kaepernick jersey in a show of support.
Jay-Z stands by his decision to go into partnership with the NFL.
In the same interview with the Wall Street Journal, Jay-Z said working with people whose politics differ from your own is a part of doing business. He said if he didn't, "then I couldn't have any TV shows. I couldn't put my platform on TV because I'm sure someone who owns the broadcast network has supported someone who I don't believe should be in office."
"I can't control, no one can control the world that we live in currently and people's choice to vote self interests," he added.
So what happens next? We might have to wait until the 2020 Super Bowl to find out. In the meantime, you can follow Jay-Z's Roc Nation on Twitter @RocNation and Instagram @rocnation.