Did Jeffrey Dahmer's Double Hernia Surgery Alter His Personality? Lionel Dahmer Seems to Think So
Jeffrey Dahmer's father, Lionel Dahmer, believes a double hernia surgery could have triggered something in his son, leading to his heinous crimes.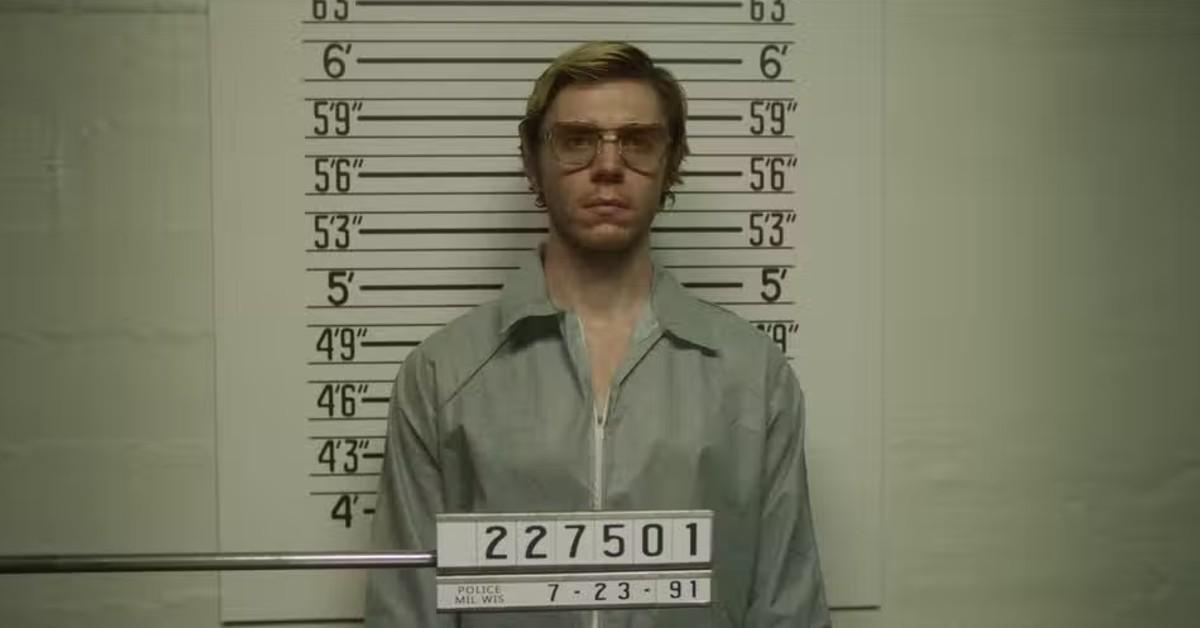 Can an injury to your brain affect your personality?
"Any type of brain injury, regardless of severity, can cause personality changes — and some patients may not experience any personality changes at all," Alphonsa Thomas, D.O., director of Outpatient Clinical Services at Johnson Rehabilitation Institute at Ocean University Medical Center, told Hackensack Meridian Health.
Said changes may pertain to the ability to regulate emotions, the tendency to become easily angered or frustrated, and increased aggression.
Article continues below advertisement
And while it may be somewhat common knowledge that brain injuries/surgeries can negatively impact one's unique personality (ever heard of Phineas Gage?), there's seemingly no scientific evidence to back that a hernia surgery can do the same.
However, this didn't stop Lionel Dahmer — the father of notorious cannibalistic, necrophilic serial killer Jeffrey Dahmer — from grasping for straws, desperate for answers.
Could a minor hernia surgery turn someone into a vile mass murderer? Could it make a person develop a sadistic compulsion to dismember human bodies? It seems unlikely. But Lionel felt that a change took place in Jeffrey subsequent to his double hernia operation, which he underwent at the age of 4, per Women's Health.
Article continues below advertisement
Lionel Dahmer believes his son's mood "flattened" drastically after undergoing a hernia surgery.
As detailed in Ryan Murphy and Ian Brennan's Netflix miniseries Dahmer – Monster: The Jeffrey Dahmer Story, Lionel Dahmer pointed to Jeffrey Dahmer's hernia surgery in a desperate attempt to stamp reasoning onto his son's unthinkable killing spree — which took place from 1978 to 1991.
For those who don't know, a hernia occurs when "an internal organ pushes through a weak spot in your muscle or tissue," per Cleveland Clinic. According to Entertainment Daily, Jeffrey's was discovered in his scrotum after suffering from a string of ear and throat infections.
Article continues below advertisement
Looking for "some type of causality," Lionel told Good Morning America in the '90s that "there were several events in his life, starting with the hernia operation," that may lend explanation to his horrid actions. Not only did Lionel mention that his son feared his penis was sawed off during the operation, but he also detailed that little Jeffrey experienced "a blow to the back of the head." (There's that head injury.)
It's not clear how said hit to the head occurred.
Lionel believes that these tidbits — which include Jeff's obsession with experimenting on roadkill — led to "a cumulative ending" in his son.
"I firmly believe [all of these incidents] hooked into his sexuality at age 14 or 15," he stated. "There really were no overt signs. He wasn't foaming at the mouth or talking to himself in his sleep, or acting in a weird fashion."
Article continues below advertisement
Lionel described his young son as being a "wonderful little boy," yet "very shy," his reclusive nature only becoming more prominent at the age of 6. At this age he also broke windows and played with animal bones.
Jeffrey was born in Milwaukee, Wis., circa 1960, and his brother David's 1966 arrival caused him to become even more reserved and standoffish. Things were only made worse by the abundance of time he spent left alone mixed with his parents' tumultuous marriage, as aggressive fighting between their father Lionel and their mother Joyce was put front and center in the home.
Article continues below advertisement
"I lived in my own little fantasy world when things got too heated in the household. It was just my own little world where I had control," Jeffrey told NBC News, per Oxygen. All in all, there were many issues at play.
And interestingly, as mentioned in the series, Lionel claimed to have had similar dark thoughts to his son, though he never acted on them. Albeit, as far as we know, David Dahmer never experienced such thoughts.
Whether it be a blow to the back of the head, a routine hernia surgery, a neglectful childhood — aka nurture — or a disturbing product of nature, perhaps we'll never know what really caused Jeffrey Dahmer to experience extreme and macabre thoughts, let alone act on them. And who knows, maybe it was a dangerous cocktail of all of these happenings that led to his undoing.
Dahmer - Monster: The Jeffrey Dahmer Story is currently streaming on Netflix.