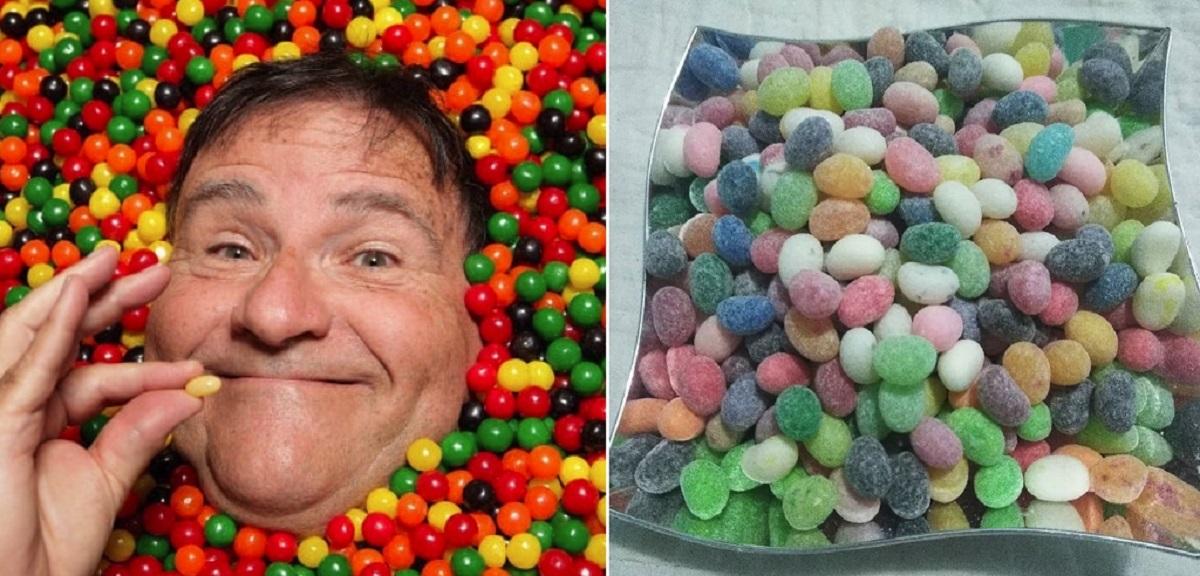 Jelly Belly's Creator Is Making CBD-Infused Jelly Beans in 38 Flavors
David Klein, the founder of Jelly Belly, is looking to release a line of CBD infused jelly beans.
David Klein is the genius who invented Jelly Belly jelly beans in 1976. After selling the rights to the brand in 1980, Jelly Belly became as American as apple pie. Ronald Reagan fell in love with the snack when he was trying to give up smoking, ordering 60 cases a month and even sending some to outer space on Challenger in 1983.
Article continues below advertisement
Rather ironically, the snacks that Reagan loved are now getting a dose of cannabidol (CBD). Klein is bringing the jelly bean into 2019 with Spectrum Confections, a line of CBD-infused jelly beans, just in time for Easter.
Article continues below advertisement
According to Cannabis Aficionado, Kelin was recently reading up on the medical benefits of CBD, which has been found to relieve pain and reduce anxiety and depression, among other positives. Klein says he then found himself asking "is anybody doing a jelly bean with CBD?"
Unable to find anything, he set up Spectrum Confections and started producing CBD jelly beans in 38 different flavors. Klein says toasted marshmallow, piña colada, cinnamon, spicy licorice, and mango are among his favorites.
Article continues below advertisement
According to their website, each bean has 10 mg of CBD and is sanded with dextrose to mask the CBD flavor. There's also sugar-free and sour varieties for anyone looking for something a little different.
Klein hopes the beans, which cost around $2 each, but are only available in bulk to retailers at the moment, will help introduce CBD to those who could see a medical benefit.
Article continues below advertisement
"The jelly bean is perfect for the proper dosage [of CBD]," Klein continues, "we are putting 10 ml in each [bean]. If people want a small dose, they eat one. If they want 20 ml, they can eat two. They can decide what their proper dosage is."
In a reply to a comment on Facebook, Spectrum Confections wrote, "we are the manufacturer and only sell bulk units to distributors. We are seeing our vendors sell for approximately $2.00 per jelly bean with 10mg."
The patent-pending recipe will include fruit juice with Klein saying that the company is "trying to make it so that it can be as healthy as possible."
And while Klein won't make any health claims, he hopes that people will do some research and see if CBD could be for them. He's confident he's creating a product "that will help the world."
Klein believes nation-wide legalization is on the horizon, adding, "About two years from now, everybody is going to laugh at how long it took to get there."