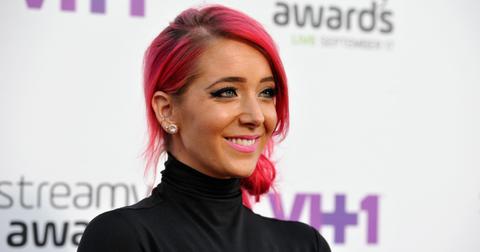 Jenna Marbles Had an Adorable Meet-Cute With Her Longtime Boyfriend
By Shannon Raphael

Updated
Article continues below advertisement
Jenna's personal life has changed drastically since the beginning of her career — she's been in a long-term relationship for an eternity in Hollywood standards. Who is Jenna Marbles' boyfriend? We have the scoop on how she met her boyfriend, how the two collaborate together, and the big step they took in their relationship.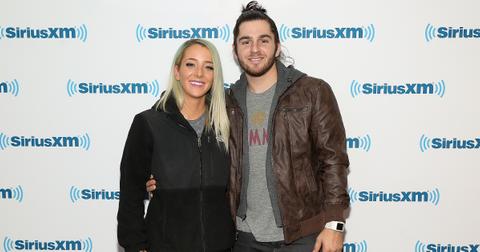 Article continues below advertisement
Who is Jenna Marbles' boyfriend?
Though Jenna's original YouTube content was self deprecating about her personal life, the 33-year-old YouTuber has been dating Julien Solomita, who is six years her junior, since 2013.
Julien is a native of Northern California, and he has an older sister, a younger brother, and three step siblings. He was recruited to play baseball at Chapman University in 2010. A cracked vertebrae injury during his freshman year of college led him to have to give up baseball.
During his junior year, he began working at an L.A. bar on the weekends, which was how he met Jenna.
Article continues below advertisement
"One day, I was working at the bar, and I got to meet this really cute girl who had come in quite a bit. She had a group of friends that she would sit with, and I'd seen her, but I finally got introduced to her. One night she said, 'you know, maybe you should hang out and not work one night," Julien explained in his 2014 "Draw My Life — Julien Solomita."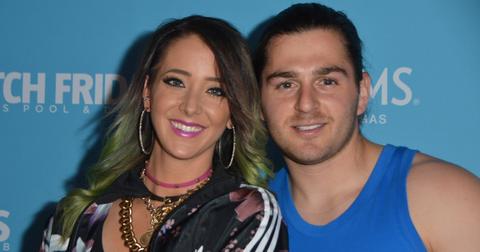 Article continues below advertisement
"So I did," he continued. "I took the night off, and spent it with her and the group of people. It was really nice getting to know her. And then we started really dating."
"That person was Jenna, and I'm so lucky to have met her. She's such an incredible person," Julien gushed.
Jenna and Julien bought a house together in 2018.
Four years after Julien's swoon-worthy story about meeting his girlfriend, Jenna opened up about taking the next step in her relationship with him in the video, "We Bought a House."
In the beginning of the video, Julien and Jenna discussed how they had been saving up to buy their new California home for years, and how they were excited to show it to their fans.
Article continues below advertisement
"This represents a lot for our future," Jenna explained. "To have this ability to continue to work independently on our podcast and our Twitch stream, and our radio show, we can continue to have an area in our home where we can work, which is a choice. A lot of people sign with companies that do all of these things for them, [but] we have chosen to be as independent as possible, which presents a lot of challenges — a lot of time and effort and energy to make all of these things work."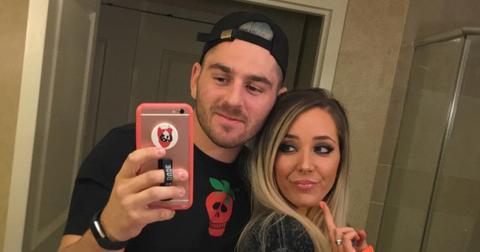 While buying a house is a big step in a relationship, Jenna and Julien aren't yet rushing to the altar.
"We're not married, but we are legally bound by a deed," Jenna joked about co-signing on the house together.