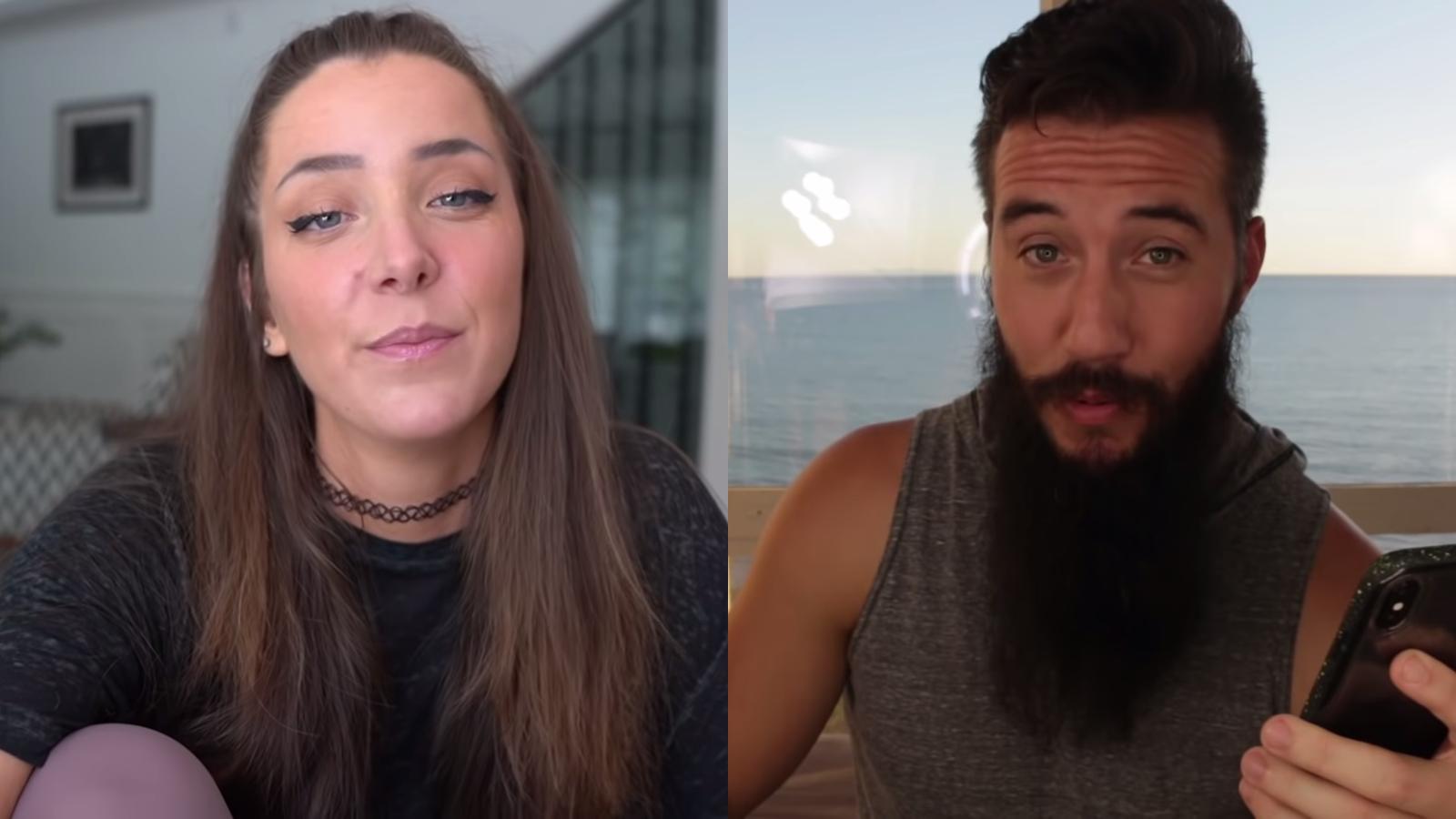 Wait, Jenna Marbles Had a Boyfriend Before Julien?
Watching Jenna Marbles and boyfriend Julien Solomita on YouTube feels like watching two veritable soulmates hanging out. That's why it may come as a surprise to know that Jenna and Julien haven't been dating most of their lives. They have only been dating since 2013, for seven years. It certainly feels much longer since they feel so natural around each other. So who was Jenna dating before? You may be surprised to learn Jenna was previously with another popular YouTuber before Julien.
Article continues below advertisement
If you're curious about Jenna's love life before she apparently found her partner for life, we've got the scoop. And no, before you ask, Jenna and Julien haven't broken up. She isn't on the prowl for someone new. She has retired from her YouTube channel of course, but she's still very much enjoying life with Julien, as far as we can tell. Here's everything we know about Jenna's relationship with ex Max and what happened between them, because obviously he's her "ex" for a reason, right?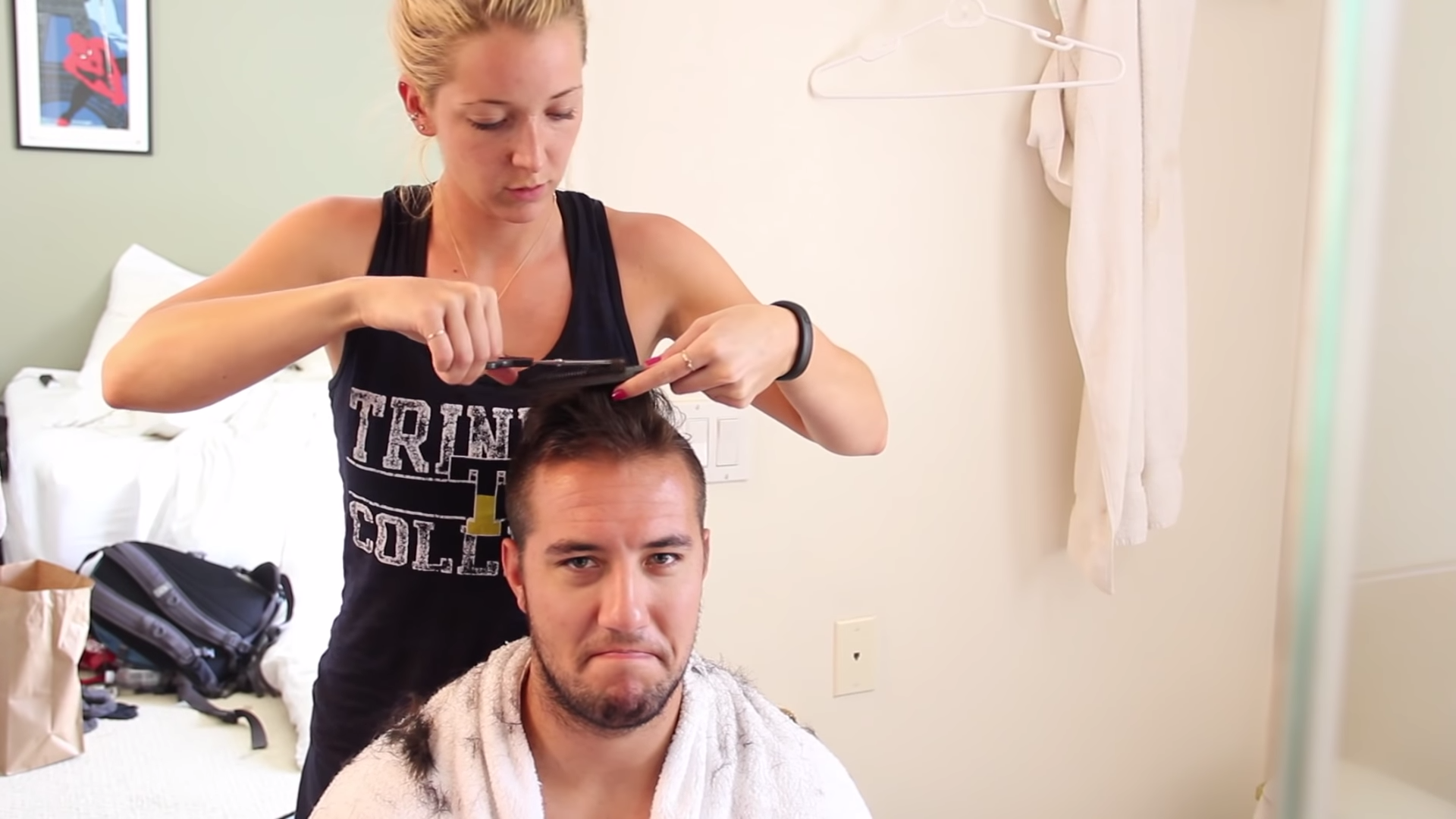 Article continues below advertisement
Who is Jenna Marbles' ex-boyfriend?
Before Jenna met Julien, Jenna dated YouTuber Max Weisz (MaxNoSleeves), two years before Jenna ever made her first video. He's her most recent ex-boyfriend. They met sometime after they went to graduate school in Boston. Their relationship was relatively short-lived compared to Jenna and Julien, but for the time they were together, they did make some fun videos together and enjoyed making people laugh. Many of the videos they made were similar in nature to the ones Jenna makes with Julien now.
Eventually, the pair broke up, allegedly because he ended up cheating on Jenna. Jenna doesn't air a lot of details about her private life, but it seems from several individuals in the know, Jenna essentially cut Max out of her life and carried on. She had been friends with Julien prior to her breakup with Max, who helped her make some of her videos. It appears many of the videos Max and Jenna made have been deleted from both of their channels as well.
Article continues below advertisement
There doesn't seem to be much love left between the exes at all. It appears they don't talk, and they certainly aren't friends. But since we don't know the full story behind what happened between them, that might be for a very good reason. Besides, Jenna is extremely happy with Julien, and it's rare to see them apart — even though Jenna isn't living much of her life online anymore.
So, while Jenna does have an ex (and probably several others before him, because people date!) he doesn't appear to be in the picture at all anymore. It's good to see Jenna thriving, however, even if she's taking some time to better herself right now. Perhaps one day we'll learn the truth about what really went down. Right now though, who's jonesing for another episode of the Jenna and Julien podcast that was unceremoniously canceled? Ten out of ten Kermits miss it.