Reigning Champ Amy Schneider Has Overcome This Famous 'Jeopardy!' Curse
'Jeopardy!' has cultivated a lot of traditions and rituals over its years on the air, but what exactly is the show's "Monday curse"? Details on the rumor.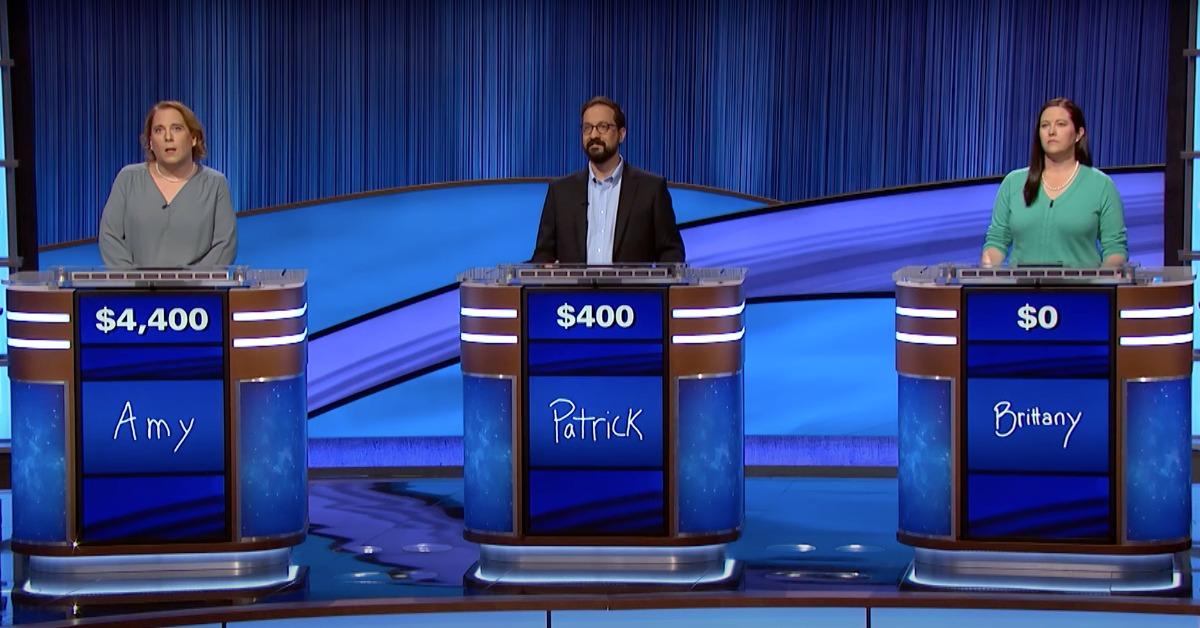 When you have a show like Jeopardy!, which offers substantial prizes to contestants pursuant to their abilities to answer difficult, random questions, you need all of the luck you can get. Knowing a variety of miscellaneous facts plays an integral role in one's ability to succeed on the show, but beyond quick-wittedness, there just has to be a little something more to it.
Article continues below advertisement
Naturally, when that luck runs out, things may take a turn for the worse for a Jeopardy! participant, and bad luck seems to take on a pattern on this show in particular. So much so that it has been officially dubbed the "Monday curse." So, what exactly is the "Monday curse," and how has it impacted some of the show's biggest competitors over the years? Let's examine the history of this less-than-ideal circumstance.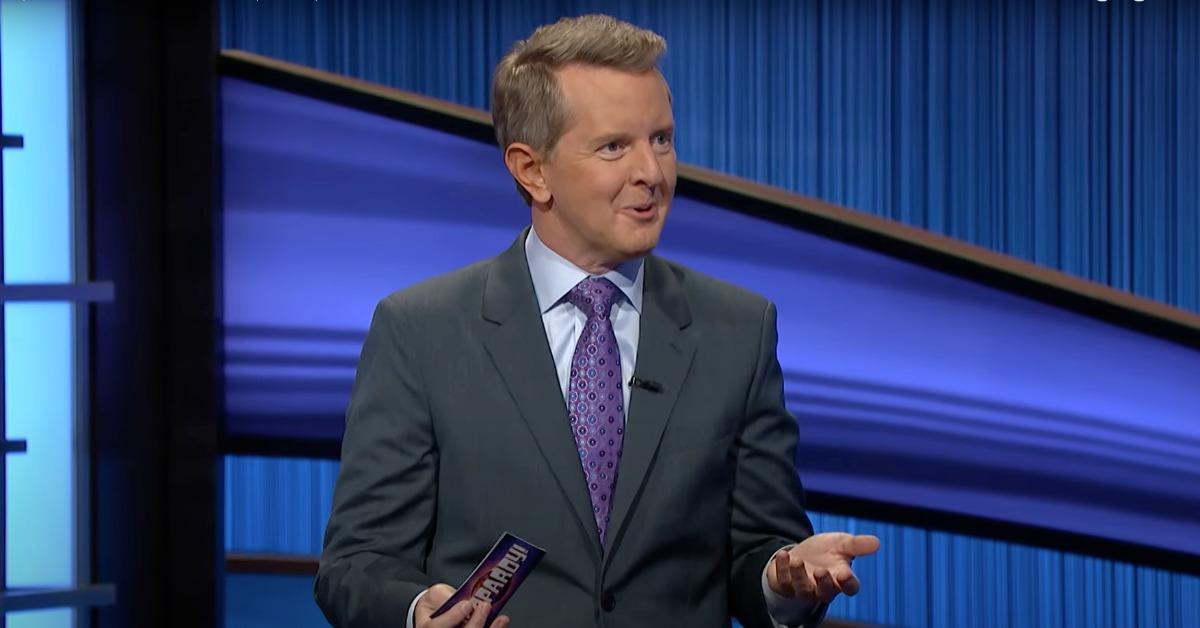 Article continues below advertisement
What is the "Monday curse" on 'Jeopardy!' and how does it affect the show?
There's no real explanation behind why it happens, but it seems as though Mondays have notoriously been pretty bad for some of Jeopardy!'s biggest stars in the past. On multiple occasions, some of the show's winningest players have inexplicably done much worse than their usual performance on Monday episodes of the show. Once it was a trend that continued through several big-name contestants, the moniker of the "Monday curse" was devised.
Amy Schneider has actually defeated the "Monday curse."
Continuing her streak as one of the show's most successful players, Amy Schneider seems to also have accomplished a feat that many of her highly successful peers couldn't even pull off: doing well on a Monday. During a recent episode of the show, host Ken Jennings and Amy had a brief discussion about how big of a deal it was for her to pull this feat off.
Article continues below advertisement
At the top of the episode, Ken said, "[Amy] is right now the fifth-biggest money winner in Jeopardy! history with the fourth-longest winning streak. So that's all very impressive, but — could she fall victim to the Jeopardy! 'Monday curse' that fell James Holzhauer, Matt Amodio, Julia Collins, so many other great super champs of the past?"
As the episode went on, it was clear that the answer to that question was no, and Amy was able to keep her remarkable streak as a winner on the show.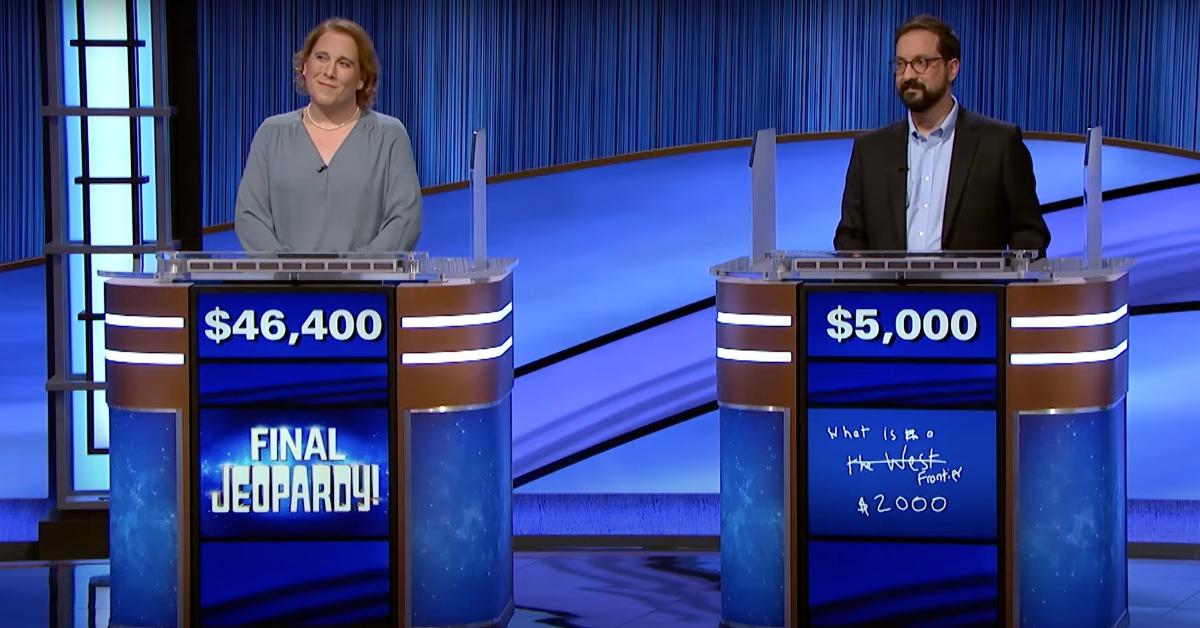 Article continues below advertisement
At the end of the episode, Amy successfully added another $42,000 to her total winnings on the show. She has now amassed a whopping $897,600 and as Ken noted, is very much on the road to a million. As of the time of writing, Amy has shot her way to the pinnacle of Jeopardy! success, nabbing the fourth-longest winning streak in show history. She is currently directly behind James Holzhauer (32 win streak), Matt Amodio (38 win streak), and Ken Jennings himself (74 win streak).
In terms of regular-season earnings, Amy comes in fourth overall. Matt is third with $1,518,601, James comes is second with $2,462,216, and Ken takes the cake with an impressive $2,520,700 in total winnings during the regular season. She is also fifth overall when you account for all-time winnings.
Check out Amy and the rest of the Jeopardy! crew weekdays at 7 p.m. EST on ABC.