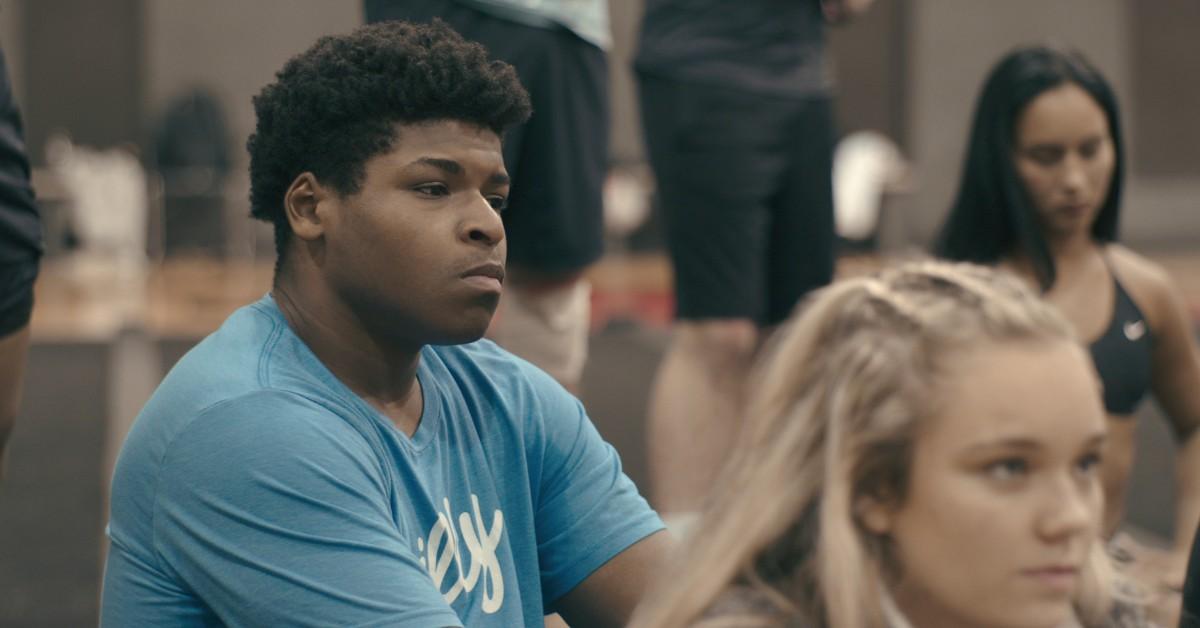 Jerry Harris From 'Cheer' Isn't Anything Like Your Average Cheerleader
Cheer plunges us into a strange world where foot sprains are commonplace and broken bones are a basic professional requirement.
The Netflix series chronicles the day-to-day life of the adolescents willing to put their life on the line to perform a 2-minute and 15-second-long performance at the NCA All-Star Cheer Competitions.
By capturing the efforts made by Morgan Simianer, Gabi Butler, Jerry Harris, and the like, Cheer Netflix sheds light on a new side of cheerleading.
Article continues below advertisement
Directed by Greg Whiteley, the creator of Last Chance U, Most Likely to Succeed, and New York Doll, Cheer aims to bring to light the hitherto-unrecognized aspects of cheerleading.
Framing it as one of the most demanding and dangerous sports out there, Whiteley makes a compelling case for audiences to start considering cheerleading as anything but a mere source of spectacle or a few-minute-long display of grace and sophistication.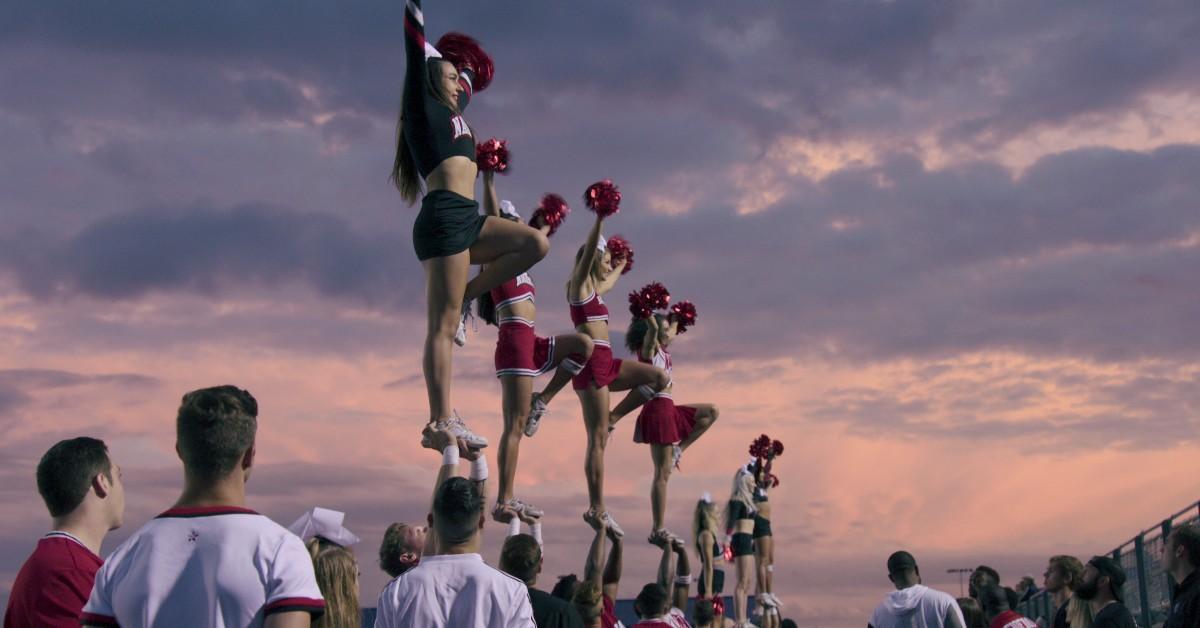 Article continues below advertisement
'Cheer' is the first Netflix documentary about cheerleading.
In the course of six episodes, viewers gain insight into the mentally and physically demanding practice sessions and inhumane workouts the 40 or so team members of Navarro Cheer are required to attend day after day.
As Cheer reveals, this activity isn't an easy way to become part of the popular crowd or showcase one's physical strengths and best dance moves. In fact, Navarro Cheer members are expected to push themselves beyond their limits and even further, performing stunts that require unparalleled skills and abilities bordering on craftsmanship.
Article continues below advertisement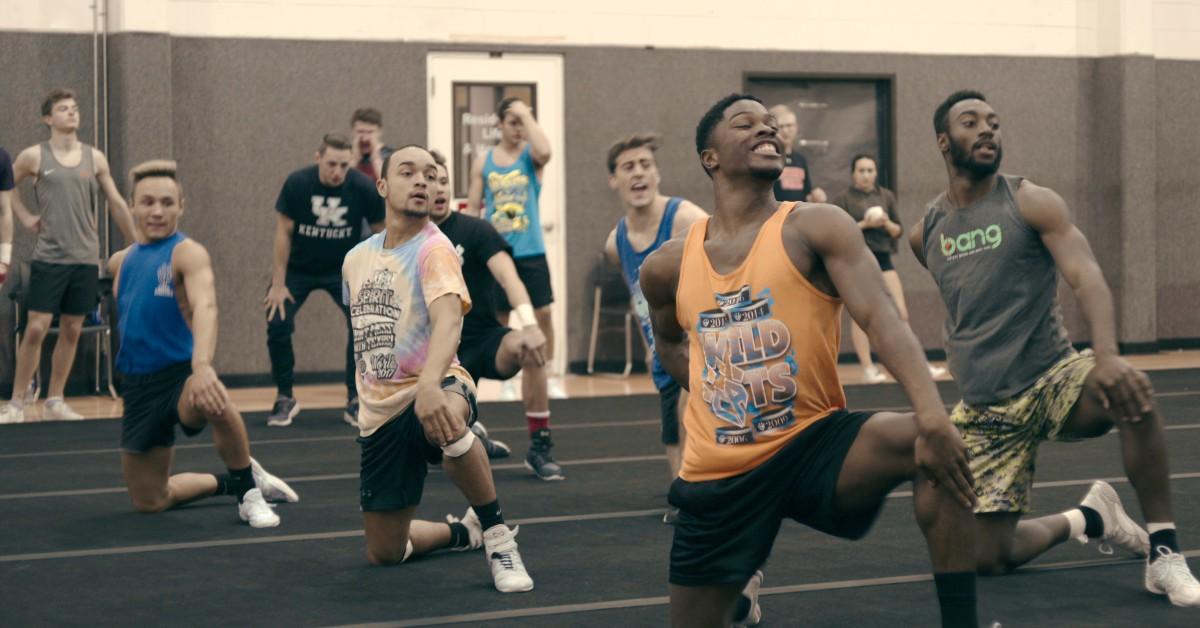 Meet Jerry Harris, the most diligent character on Netflix's 'Cheer.'
As Cheer reveals, Navarro Cheer attracts dozens of difficult kids, offering a safe space for those who had troubles with the legal system or are still working their way through childhood traumas.
Jerry is no different in this respect. As a crucial scene of the series shows, the adolescent lost his only parent, his mother at an early age, after which he was sent to live with a well-meaning, albeit somewhat remiss, family in the Corsicana suburbs.
Article continues below advertisement
Like many other team members, Jerry found a sense of community at Navarro Cheer – while he also gained plentiful opportunities to showcase just how talented he is.
At the beginning of the series, we see him as one of the less-promoted members of the team, the underdog ready to prove his worth and go all the way just to "make the mat" and become one of the performers at the NCA All-Star Cheer Competitions.
While Jerry's technical skills aren't as good as the strongest team members, what he does have is determination. The adolescent shed 100 pounds during his time at Navarro.
Article continues below advertisement
"For us, Jerry's backstory was so compelling and his personality is so endearing that it just became easy to say, 'Well, regardless of where he ends up — on the mat or not — that's a story worth telling. So let's just do it,'" Greg explained why they chose to cover Jerry's story with the film in a recently-published interview with E! News.
"Cheerleaders are the toughest athletes I'd ever filmed. And I think we owed it to them to show in reality, this is what it takes to be great in this particular field," he added.
Cheer is now available on Netflix.