If You're a Netflix Originals Fan, You've Probably Seen 'Party of Five' Star Brandon Larracuente Before
Who is Brandon Larracuente? The actor is playing the lead, Emilio Acosta, in the 'Party of Five' reboot. Details on what he's been in before.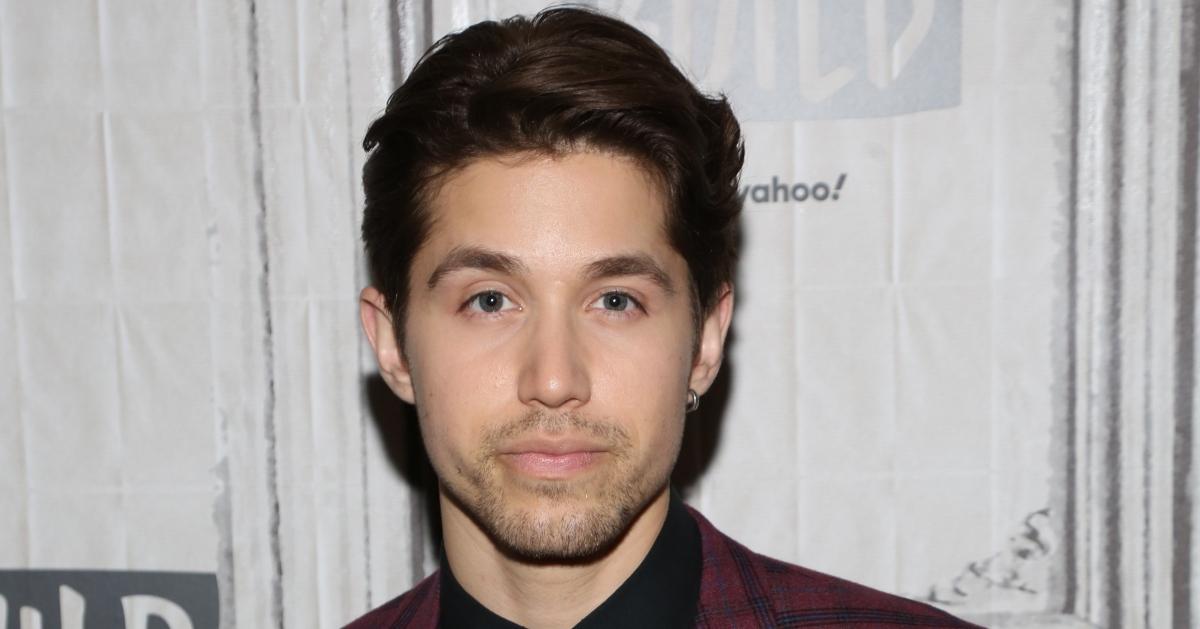 In the era when seemingly every successful drama or sitcom is getting a reboot of some kind, it wasn't too surprising when Freeform announced that Party of Five would be reworked for TV. The show originally ran from 1994 to 2000, and it served as the career beginnings for Matthew Fox, Scott Wolf, Neve Campbell, and Mean Girls alum Lacey Chabert.
While some reboots bring the original cast back together, the new Party of Five has an entirely different cast, and a unique spin to the plot.
Article continues below advertisement
In Party of Five's first run, the five Salinger siblings were left to fend for themselves following the deaths of their parents in a car accident. In the new Party of Five, the Acosta siblings are alone because their parents were deported to Mexico.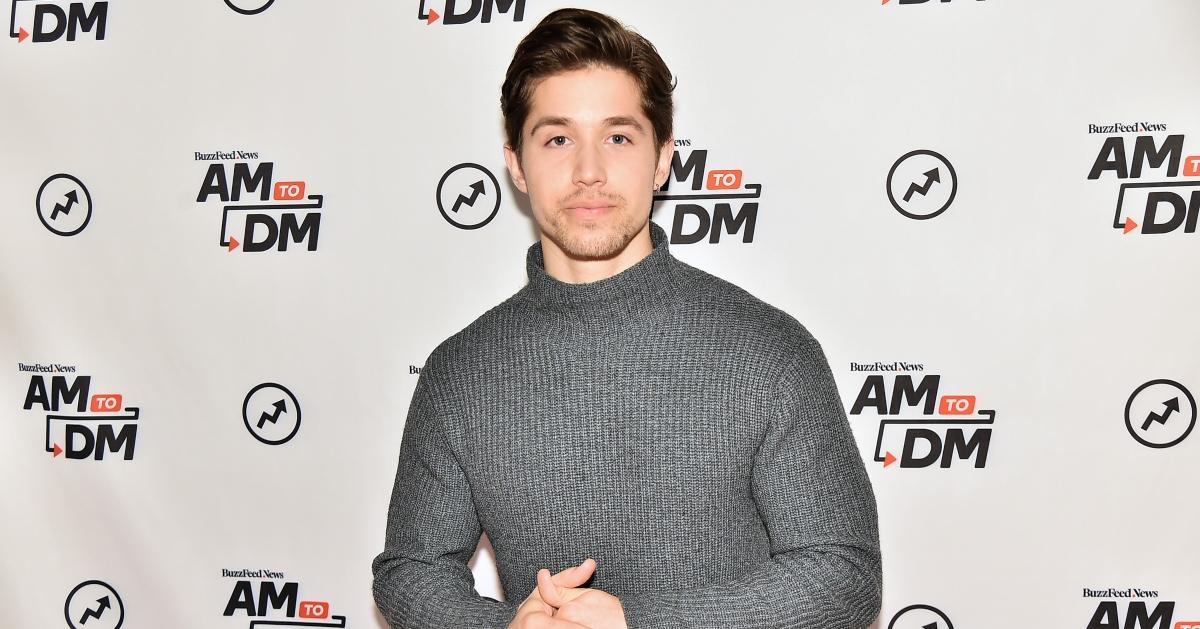 Article continues below advertisement
Brandon Larracuente stars as Emilio Acosta, the oldest child who is forced to take on a paternal role for his younger siblings. Who is Brandon Larracuente? Read on to find out where you might have seen the actor before and who his character on the show will be.
Who is Brandon Larracuente?
Before getting a starring role on what is sure to be a hit for Freeform, the Westchester County, N.Y. native had guest spots on a slew of Netflix shows. The 25-year-old's first credited role was in 2008 in the short film Havana, but he's likely best known for playing Ben Rayburn in Netflix's Bloodline. His character was the son of the main character Dan Rayburn (Kyle Chandler). He appeared in 18 out of the 33 episodes in the series.
Article continues below advertisement
Party of Five won't be Brandon's first teen show, though. He also starred on the controversial suicide drama 13 Reasons Why as Jeff Atkins. Jeff was best friends with 13 Reasons Why main character Clay Jensen (Dylan Minnette), and he ended up dying in a car accident.
Brandon's other acting credits include the Bruce-Dern-led movie Remember Me, the crime show The Glades, and the high school sports show Versus, among others. He also had a short cameo as a skateboarder in the Baywatch movie.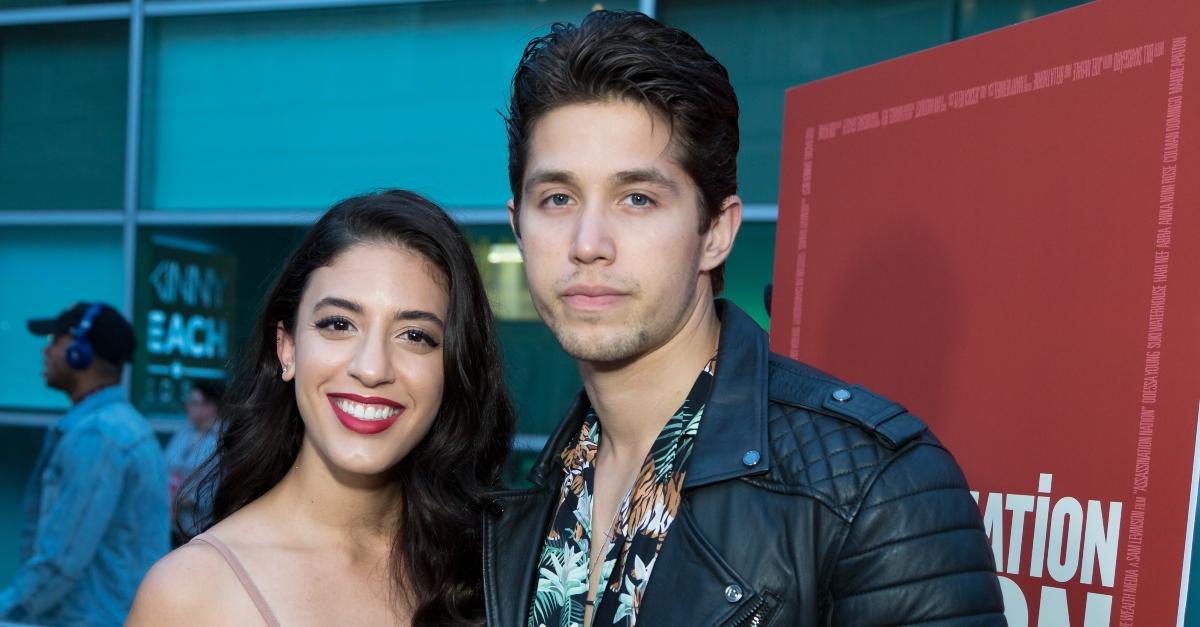 Article continues below advertisement
Brandon will surely win the affection (and attention) of Party of Five viewers, but the heartthrob is off the market. He got engaged to fellow actor and girlfriend of eight years Jazmin Garcia in November of 2019.
In addition to having a main Instagram account with over 1.1 million followers — a number that will surely increase once the show's first season is underway — Brandon also documents his photography on another account called BrandonsLense.
Article continues below advertisement
What is 'Party of Five' about?
The Party of Five reboot is taking a more political stance with the storyline of the Acosta siblings being alone due to their parents' deportation. As compared to the complete absence of parents in the original show, the reboot will have a different feeling to it, as Acosta siblings will be working toward reuniting with their parents.
The potential return of the parental characters will likely serve as a point of drama throughout the first season.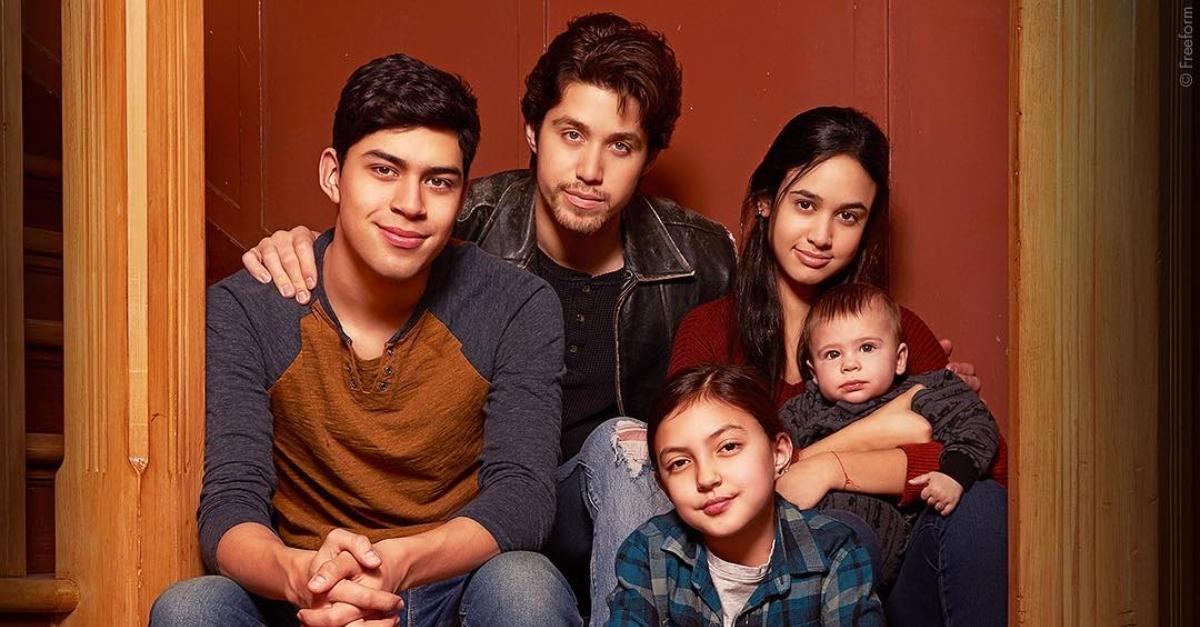 Article continues below advertisement
Brandon's character will be left in charge of his four younger siblings, which includes twin teenagers Beto (Niko Guardado) and Lucia (Emily Tosta), tween Valentina (Elle Paris Legaspi) and their baby brother.
Emilio is interested in pursuing music when he learns that he will be in charge of his siblings. Like in the original show, the Acosta siblings will get some help from longtime babysitter Natalia (Sol Rodriguez), who just happens to be around Emilio's age (we spy a love interest).
Their parents, Javier Acosta (Bruno Bichir) and Gloria Acosta (Fernanda Urrejola), will also be minimally seen in the pilot episode.
Party of Five airs on Wednesdays at 9 p.m. on Freeform.