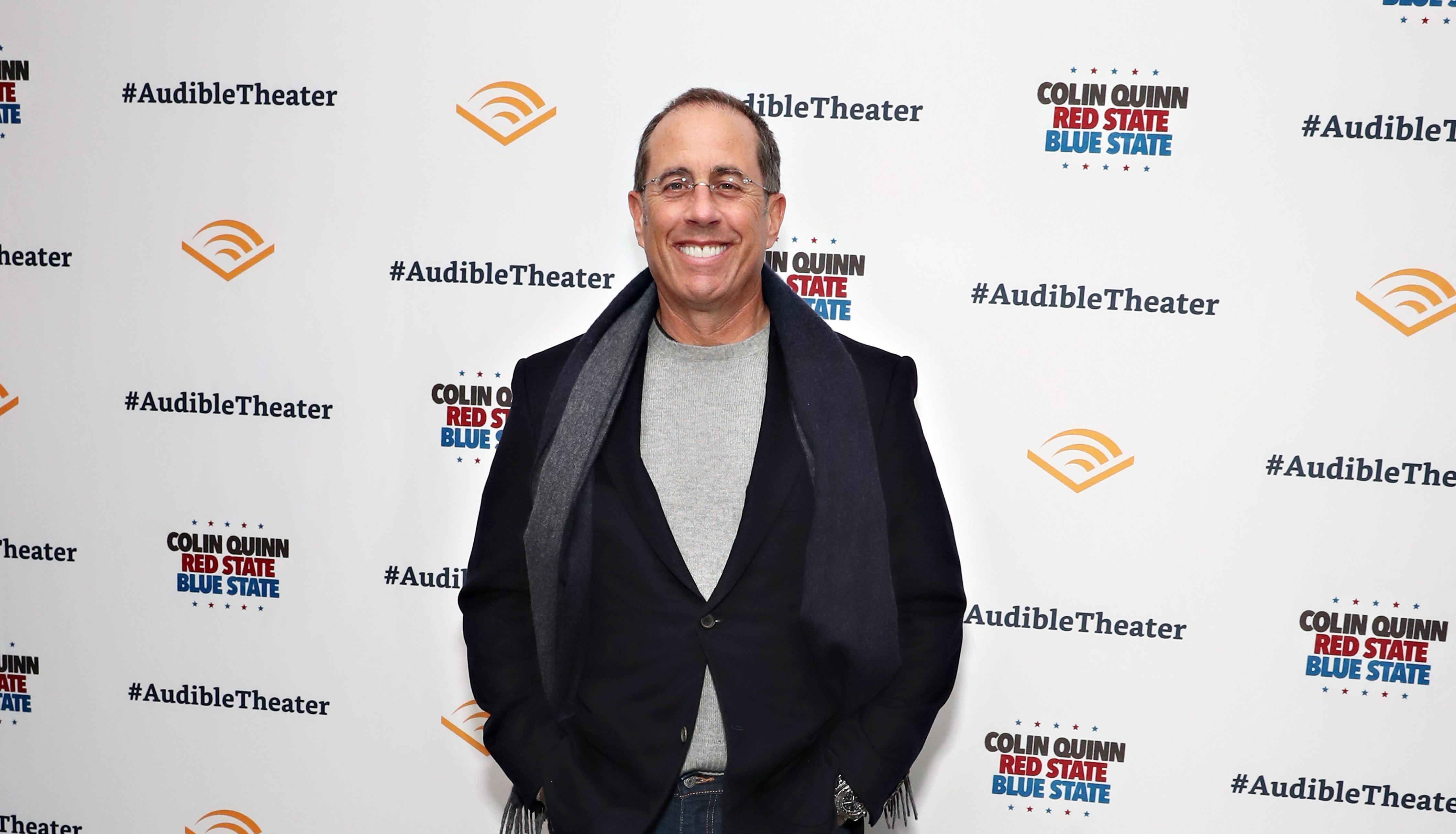 Like His TV Counterpart, Jerry Seinfeld Has an Extensive Dating History
Fans are curious to know more about Jerry Seinfeld's dating history — including his previous relationship with Shoshanna Lonstein Gruss.
This is not a drill — Jerry Seinfeld is officially in his fashion era.
In September 2022, New York streetwear brand Kith published a series of campaign photos unexpectedly featuring the 68-year-old comedian as the face of the upcoming fall collection, and it's safe to say social media went nuts.
While many tweets praised his newfound style, others decided to point out Jerry's unrelated misdoings, including his previously dating a teenager when he was in his late 30s.
Article continues below advertisement
On that note, many are curious to know more about the Seinfeld star's dating history, so keep scrolling because we're breaking down his love life. Plus, stick around to learn more about his scandalous relationship with Shoshanna Lonstein Gruss.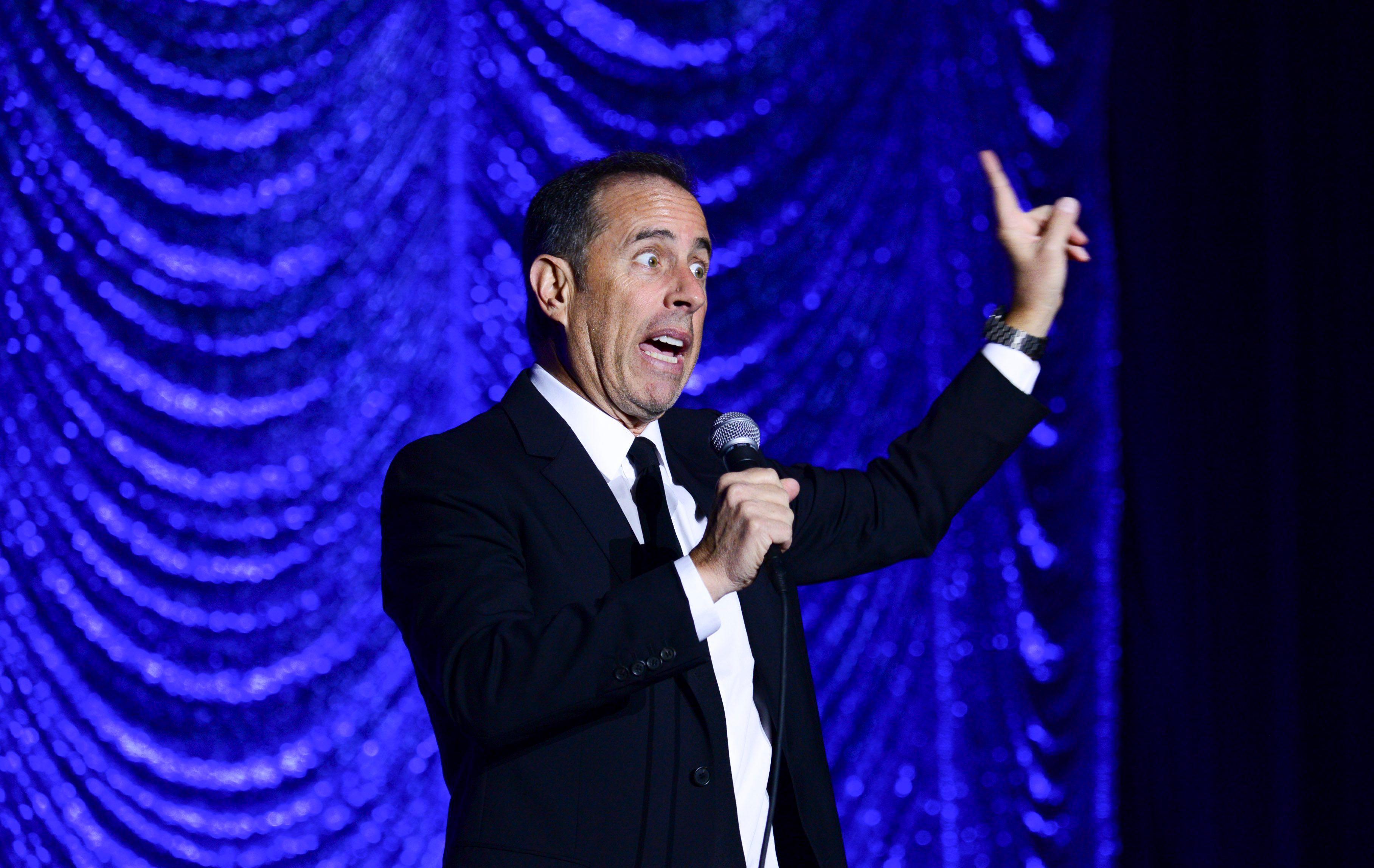 Article continues below advertisement
Let's take a look at Jerry Seinfeld's dating history.
Many years before he hit it big with Seinfeld, Jerry dated fellow comedian Carol Leifer. Unfortunately, there's not much public information about their relationship. However, according to the book Jerry Seinfeld: Much Ado About Nothing, Carol is actually one of the inspirations behind the character of Elaine Benes, portrayed by the ever so talented Julia Louis-Dreyfus.
Jerry's other girlfriends reportedly include Angela Hickerson, Caryn Trager, Monica Yates (daughter of Richard Yates and partial inspiration for Elaine Benes), actress Susan McNabb, screenwriter Jennifer Crittenden, and the late actress-model Tawny Kitaen. Most of his exes worked with him on Seinfeld, either behind the scenes or in front of the cameras. (We'll get to his ex Shoshanna Lonstein in a bit.)
Article continues below advertisement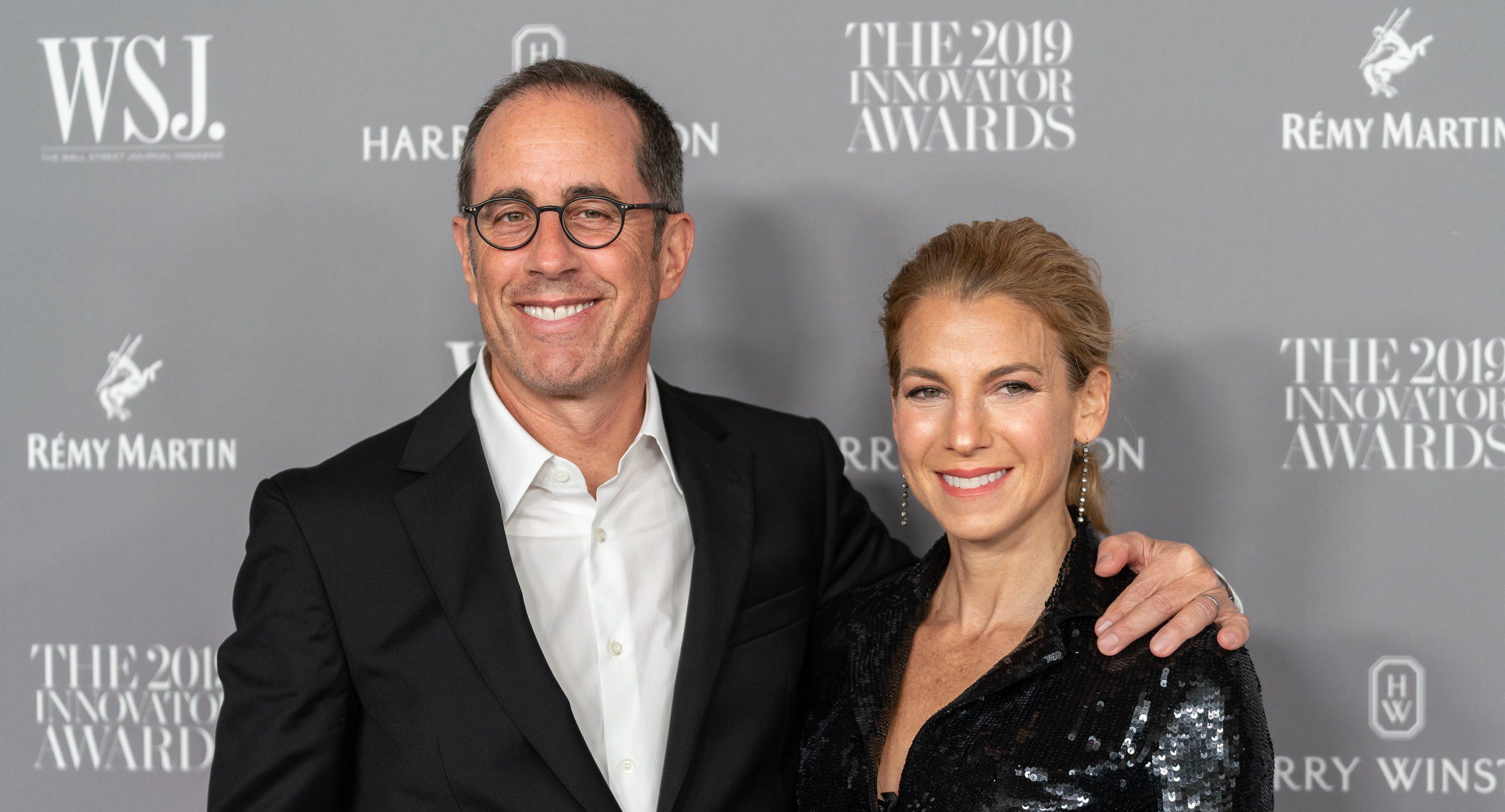 By 1998, Jerry was finally prepared to settle down.
After he met Jessica Sklar — a former PR executive who had just returned from a three-week honeymoon in Italy with her then-husband, theatrical producer Eric Nederlander — the pair soon began dating, and Eric filed for divorce in October 1998. Jerry and Jessica became engaged in November 1999 and were married on Christmas Day that same year.
Article continues below advertisement
More than two decades later, the couple is still going strong. Although the public criticized their relationship for years, the now-50-year-old cookbook author spoke with Vogue in 2004 and revealed her first marriage was already having problems.
"I met Jerry at the end of what was the most difficult period of my life. I had just made a painful decision to dissolve a five-year relationship that began when I was 21 and culminated in a brief marriage," Jessica told the outlet.
She continued, "Jerry was neither the cause nor the effect of the breakup, but his friendship gave me strength and resilience at a time of desperate need, and it has formed the basis for my happiness in the years that have followed."
Article continues below advertisement
Jerry Seinfeld was 39 when he dated 17-year-old Shoshanna Lonstein Gruss.
Before he met and married Jessica, the Brooklyn native began dating a woman named Shoshanna Lonstein (today she is a designer and goes by the name Shoshanna Lonstein Gruss). According to People, the then-38-year-old Jerry Seinfeld met 17-year-old high school senior Shoshanna in Central Park in May 1993.
As expected, the couple constantly made headlines and were criticized for their massive age gap. Jerry defended his relationship with Shoshanna at any opportunity, claiming their connection was genuine and age didn't matter.
Article continues below advertisement
In 1993, Jerry spoke with Playboy and discussed his relationship with Shoshanna. He told the outlet that his male friends were extremely supportive of the relationship; on the other hand, his female friends were furious.
Article continues below advertisement
"It's really strange," Jerry told the mag. "The reactions ran the absolute gamut from horrified to just busting buttons with pride that they know me. Guys I hadn't heard from in years called to say, 'Congratulations! Good for you.' Women I know wouldn't even call me back. My assistant punched me. She saw me and literally punched me, she was so mad."
After four years of dating, Jerry and Shoshanna called it quits in 1997. And now, more than two decades later, their relationship still gains traction on social media — just search "Jerry Seinfeld 17" and there will be plenty of content.