How Many Kids Did Jerry Springer Have? A Viral Hoax Claimed He Had Secret Children
Late talk show host Jerry Springer became the subject of a viral hoax regarding his will and his kids. How many kids did he have? Let's discuss.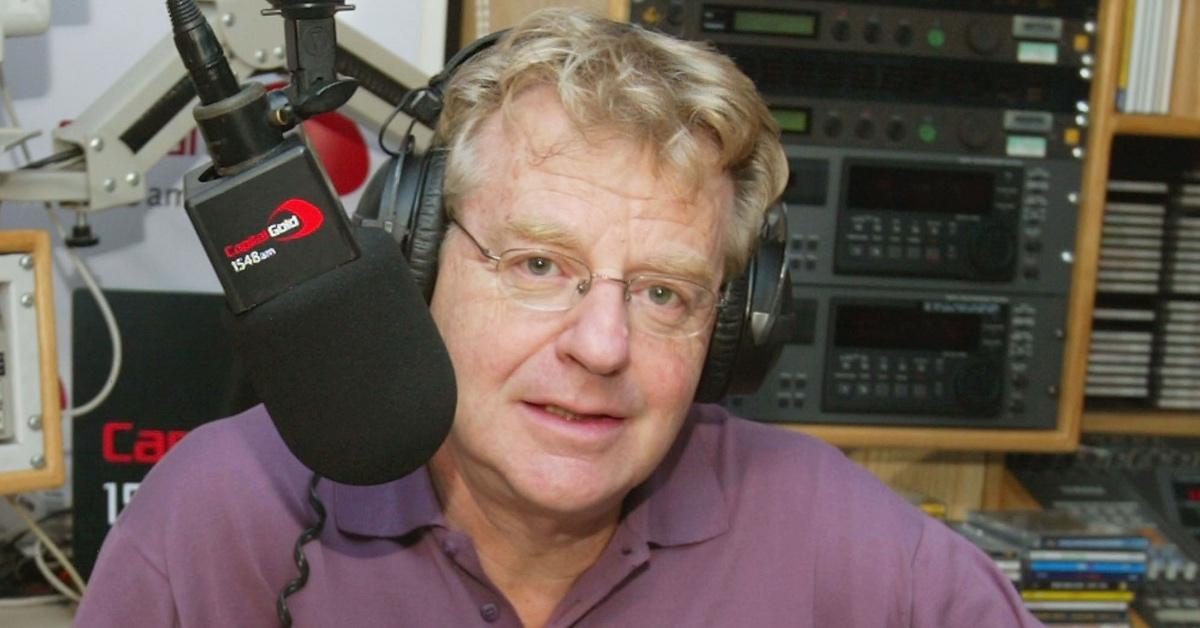 When talk show host, actor, and politician Jerry Springer died on April 27, 2023, longtime fans of his work were devastated. Immediately, fans began to research more into his personal life in hopes of remembering the man who ran daytime television with 27 seasons of The Jerry Springer Show.
Article continues below advertisement
Considering he became famous for hosting a show around relationship drama, viewers wanted to know about Jerry's family too. In May 2023, a viral video clip of Jerry discussing his family resurfaced, causing mass confusion. What's the deal surrounding Jerry's will and kids? Keep reading for everything you need to know.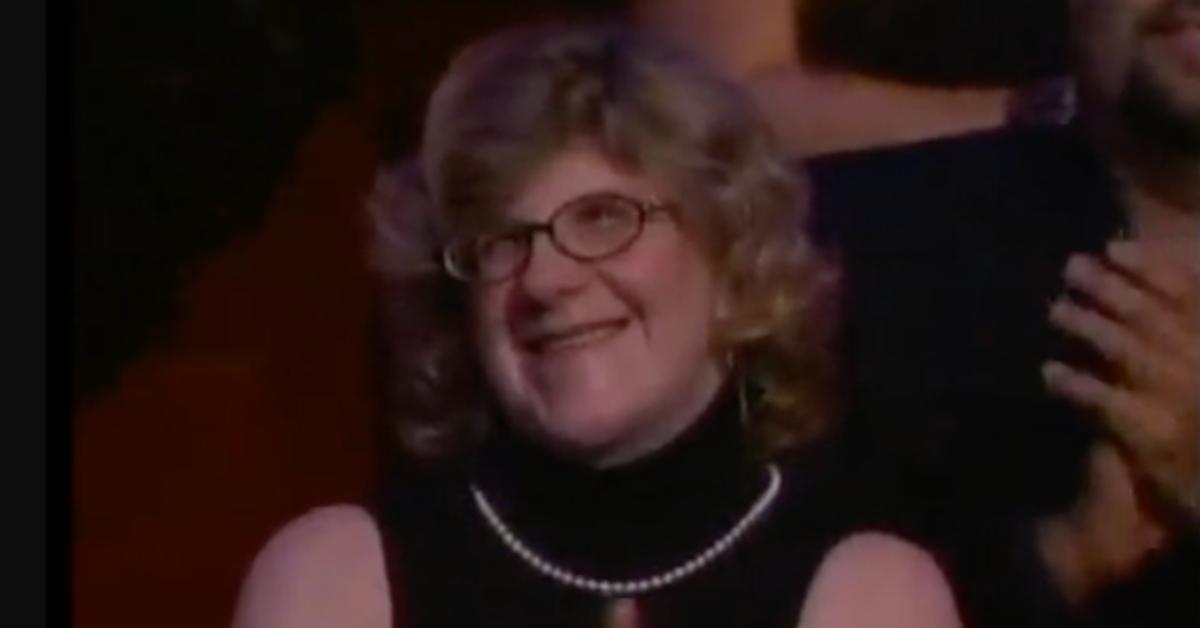 Article continues below advertisement
How many kids did Jerry Springer have? A viral hoax had people mistakenly believing he had "secret" children.
Jerry and his ex-wife, Micki Velton, welcomed one child together, daughter Katie Springer. She reportedly works as a schoolteacher for children with special needs. Fans have seen her before, rooting for her dad from the audience when he performed on Dancing With the Stars in 2006. Jerry said he went on the show to learn how to dance the waltz ahead of his daughter's wedding.
But in May 2023, Jerry's family became the subject of a viral hoax alleging he had more kids.
On May 16, 2023, a TikTok user named @juicytee82 posted a two-part video featuring a Zoom clip of Jerry Springer's supposed will executors, alleging that he left the entirety of his fortune to two biracial children he had out of wedlock. In the clip, someone says, "He trusted me to handle the delicate matter of his last will and testament in the event of his untimely passing."
Article continues below advertisement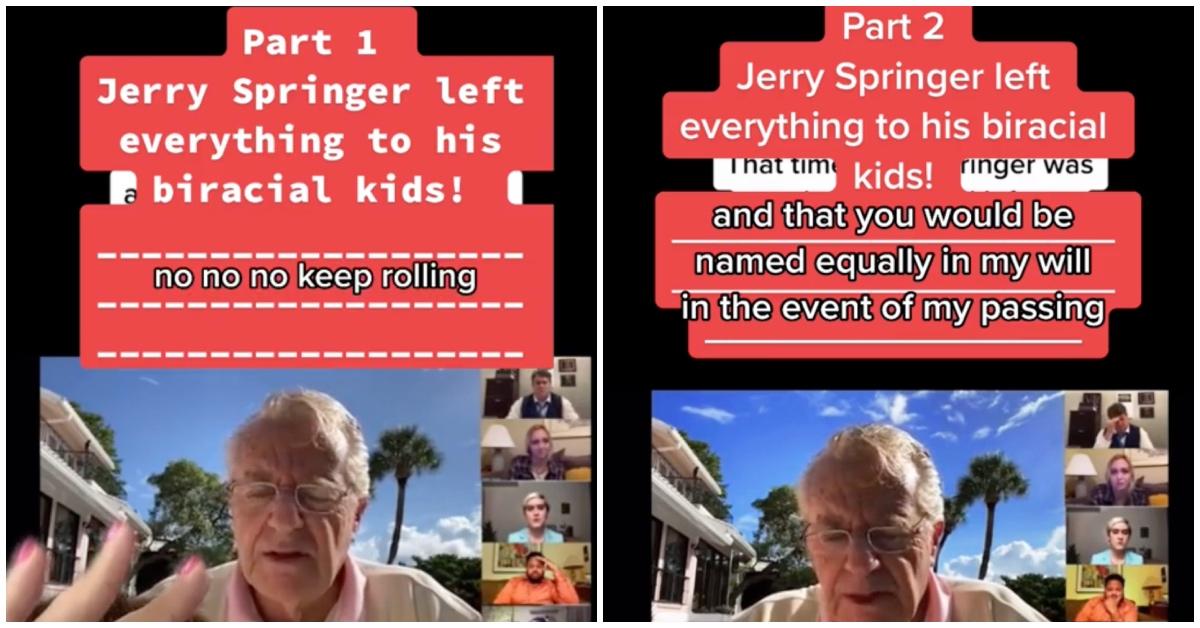 The person in the video continues, "We are here today because each of y'all have been named in his will, and he has asked me to play this video for y'all explaining his last wishes." Then, the video plays a clip of Jerry claiming he had an affair with another woman who produced two children out of wedlock on the Zoom call listening.
The second video reveals that Jerry is giving his fortune to "John and Misha" to provide them with a better life.
Article continues below advertisement
The video went viral on TikTok, with many comments reading, "You mean Jerry had a real-life Jerry show situation?" and "He was living his own secrets with his TV show."
However, the video has since been debunked as a hoax from a virtual play in 2020 called Blood Money. Daily Mail confirms the hoax and says that Blood Money was featured in REFRAMED 2020: A Festival of New Plays on Social Justice presented by Tulane University.
Article continues below advertisement
Another signifier that the clip is a hoax is that Jerry claims he has two daughters in the video: Jordan and Megan. As mentioned earlier, Jerry only has one daughter, Katie.
What is Jerry Springer's net worth?
Between his long-running television show, a career in politics, and acting talents, it's likely no surprise to fans and audience members everywhere that Jerry Springer's net worth at the time of his death was an estimated $60 million.
Fans, family members, and friends surely miss Jerry, but it is nice to know that his work keeps his memory alive.