Why Did 'The Jerry Springer Show' End? It Ran for an Impressive 27 Seasons
'The Jerry Springer Show,' starring Jerry Springer, began in 1991 and ended 27 seasons later in 2018. Why did the daytime program end exactly?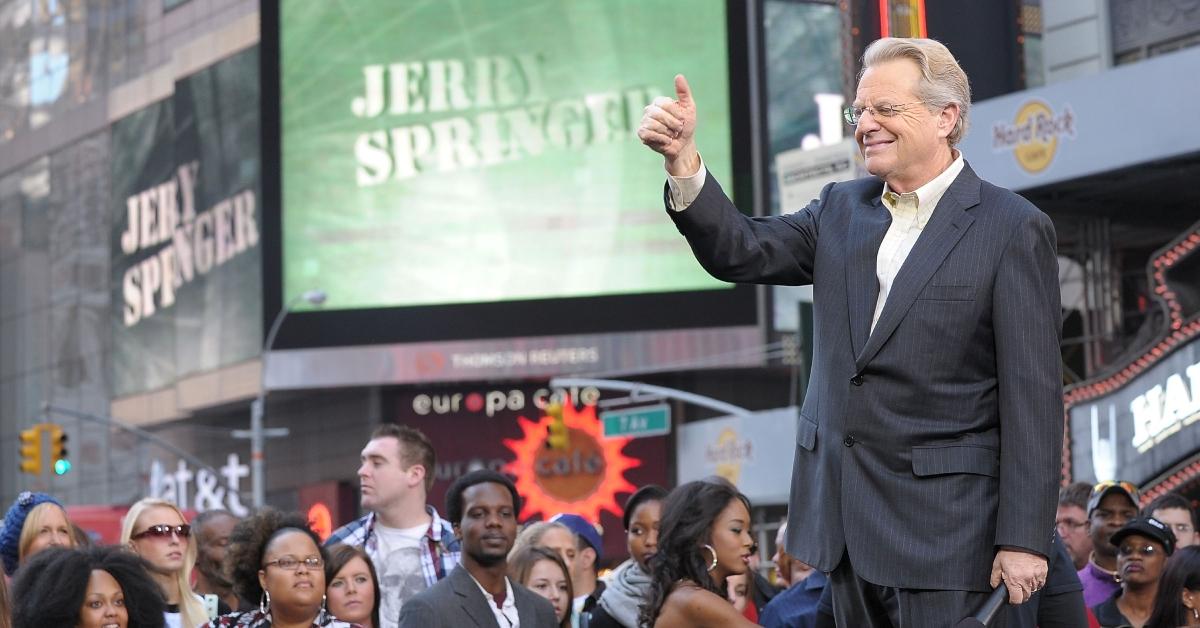 TV host, actor, lawyer, and former politician Jerry Springer was known for many things in his life, but his namesake talk show The Jerry Springer Show was hands down his most famous achievement. The daytime talk show, which commenced in 1991 and ran for 27 seasons, started as an issues-oriented, political talk show given Jerry's former work as a TV reporter. But as ratings staggered early on, the series took a more sensational route in 1994 — an approach that stayed with the series until the end.
Article continues below advertisement
The Jerry Springer Show began featuring guests who were typically dealing with conflict with someone else in their life. In each episode, Jerry would mediate conversations between the conflicting parties. However, that typically backfired and the show would result in physical fights in which security ended up being called. In 1998, the series surpassed Oprah Winfrey's daytime talk show, proving that there was a large market for his salacious style.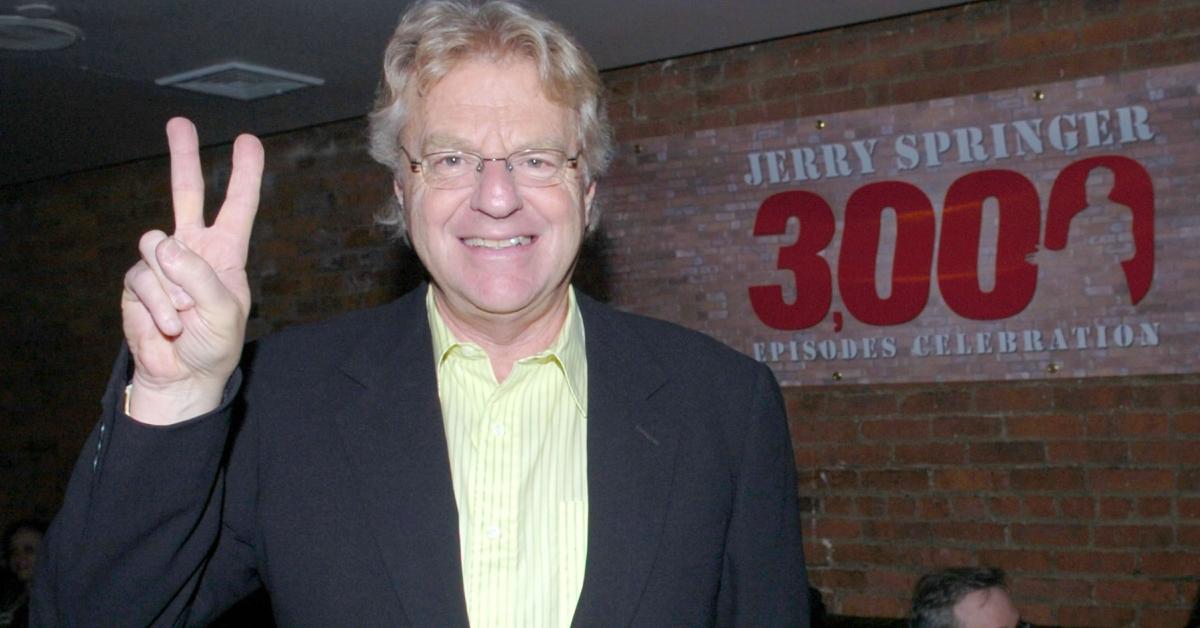 Article continues below advertisement
With episode titles like "Slept with My Girlfriend's Brother," "Maybe We Should Try a Threesome," and "Barbershop Smackdown," The Jerry Springer Show had no shortage of drama.
Sadly, the popular show ended in 2018. Many people wondered why it had ended as it was truly one of a kind. We share the details below.
Why did 'The Jerry Springer Show' end?
Per the AP, NBC Universal quietly pulled the plug on the series in June 2018 without an official announcement. The reason the show ended isn't exactly clear, but some outlets like the i newspaper claimed it was due to low ratings.
The show may also have been canceled as NBC Universal had a new show idea for him.
Article continues below advertisement
'Judge Jerry' premiered in 2019 and aired its last episode just months before Jerry Springer's death.
In 2019, over a year after The Jerry Springer Show ended, Jerry was back with a new courtroom show under NBC Universal titled Judge Jerry. In the series, Jerry would hear real court cases and render verdicts in a TV courtroom. The series was canceled after three seasons.
Article continues below advertisement
As he told the New York Post in March 2022, "The first year was wonderful, and the last two years, when the pandemic hit and we weren't allowed to have an audience and couldn't have the plaintiff and defendant in the courtroom … we were trying to force something that didn't naturally flow."
In September 2022, the show aired its last episode. As he told the radio station WVXU earlier that year, there were no hard feelings: "I want to try out retirement while I'm still healthy."
At the time, he did appear to still be in good health. Jerry died on April 27, 2023, from pancreatic cancer. Per TMZ, he had been diagnosed with pancreatic cancer just a few months earlier.