Restaurant Posts Customer's Private Information After They Left a Negative Review
An Uber Eats customer couldn't believe the response they received from a restaurant and after they left a negative review, all hell broke loose.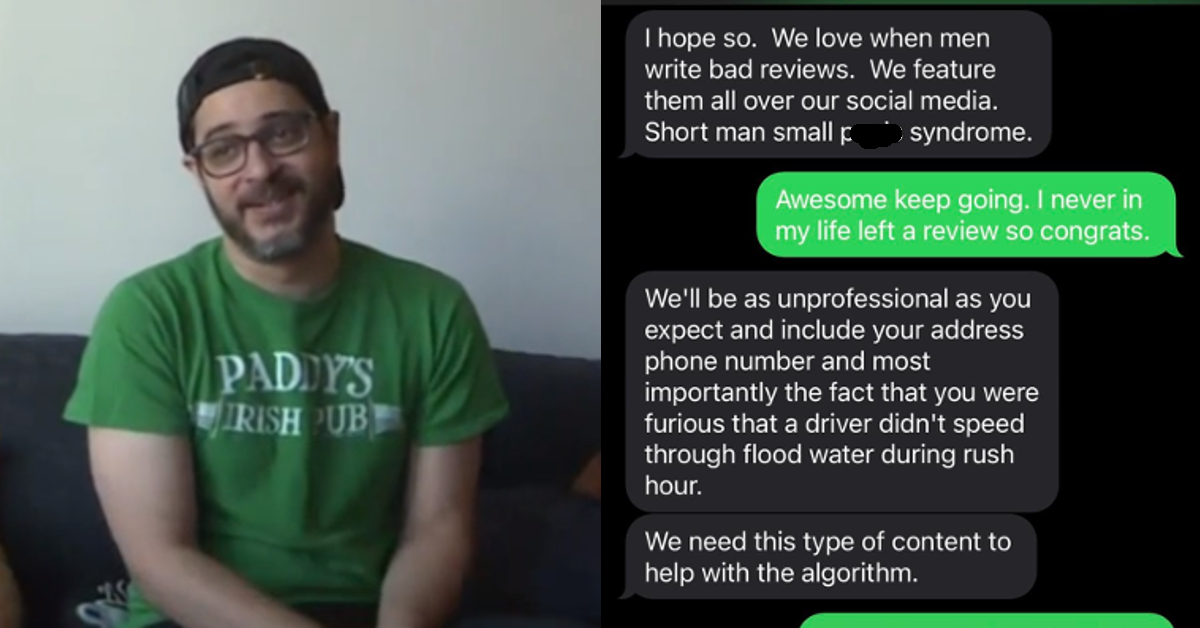 It's understandable that people get really passionate about the businesses that they've created. They've dumped years of their blood sweat and tears into a place, and in many instances, they don't have any option but to make that business work. This can lead to some very stressful situations and pretty impassioned emotional responses to the possible failings of one's business.
Article continues below advertisement
So if you're a chef or a restaurant and someone has a criticism of your food or your service, you're going to take that very seriously. You'll want to suss out what exactly went wrong and if the critique has merit or if the customer is just talking smack.
Before the advent of the internet, folks would usually rely on word of mouth or editorial reviews to discover whether or not your restaurant is worth frequenting.
Thanks to Google Reviews and Yelp, however, someone could search up your eatery and see, at a glance, a star rating that may very well influence whether or not they want to dine at your establishment. And there are many business owners who take this phenomenon very seriously, like the management team at this one restaurant that got in a lot of trouble by basically "forcing" employees to get Google reviews from customers.
Article continues below advertisement
But the owners of Get Stuffed Jersey, located in Union, N.J. probably wish one of its customers, Joe Stephen didn't leave a negative review. Or maybe they wish they treated him with a bit more kindness when he first reached out to him and asked where his food order was some 45 minutes after he placed an order.
Article continues below advertisement
Joseph Baranoff (Joe Stephen), from Montclair, N.J. sat down with local news outlet PIX 11 to discuss an interaction he had with the restaurant that snowballed into a full-on social media war and one that's not looking very good for the eatery.
It all started with an order that Joe placed with the restaurant. Get Stuffed only accepts orders online and if you want to contact them, you have to do so via text.
Article continues below advertisement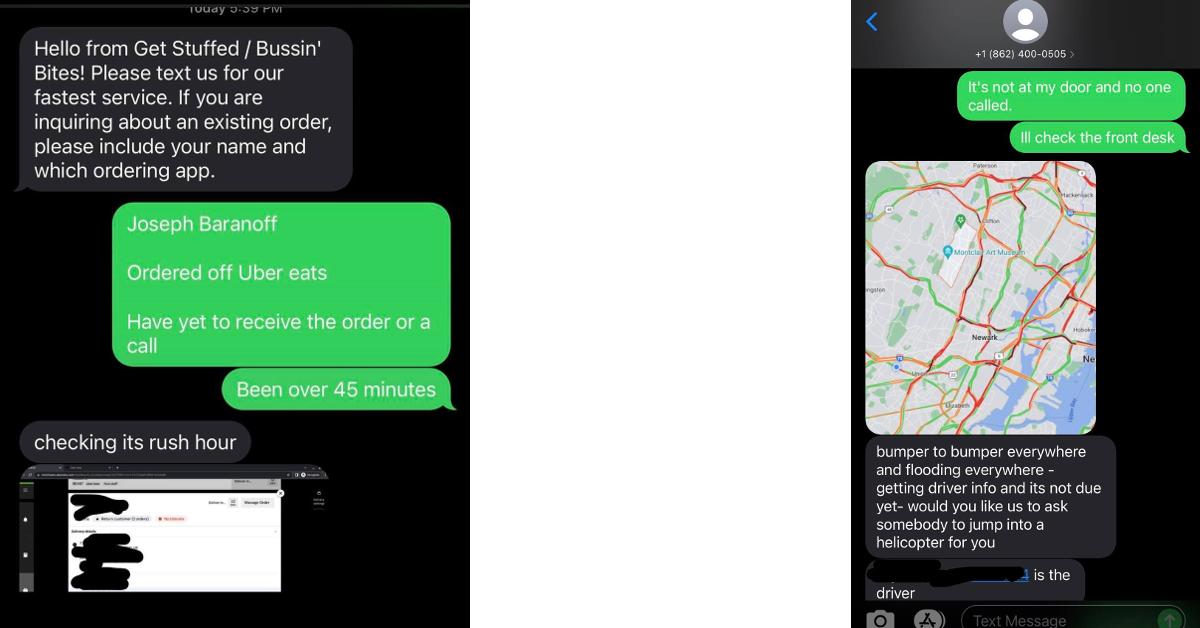 After some 45+ minutes rolled by, Joe messaged them to ask what was up with his food and when he could expect it to be delivered. Whoever was working at the restaurant may have been dealing with a lot of delivery drama at that time because it was an especially rainy April Day in the area.
The restaurant mentioned that it was rush hour which was most likely a means of explaining why the order took so long.
Article continues below advertisement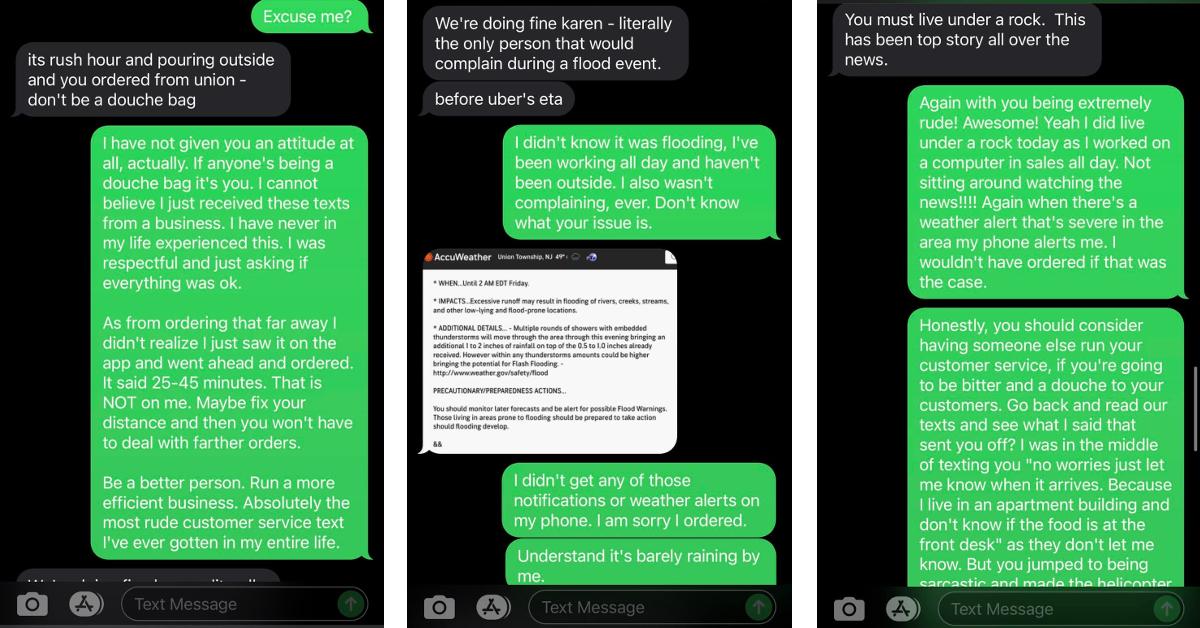 What also compounded delivery delays was the heavy rain and the fact that the order was being picked up by an Uber Eats driver in Union who was then taking it to Montclair, which is about a 12.8 mile drive, give or take a couple of miles depending on where Joe's house was located.
Article continues below advertisement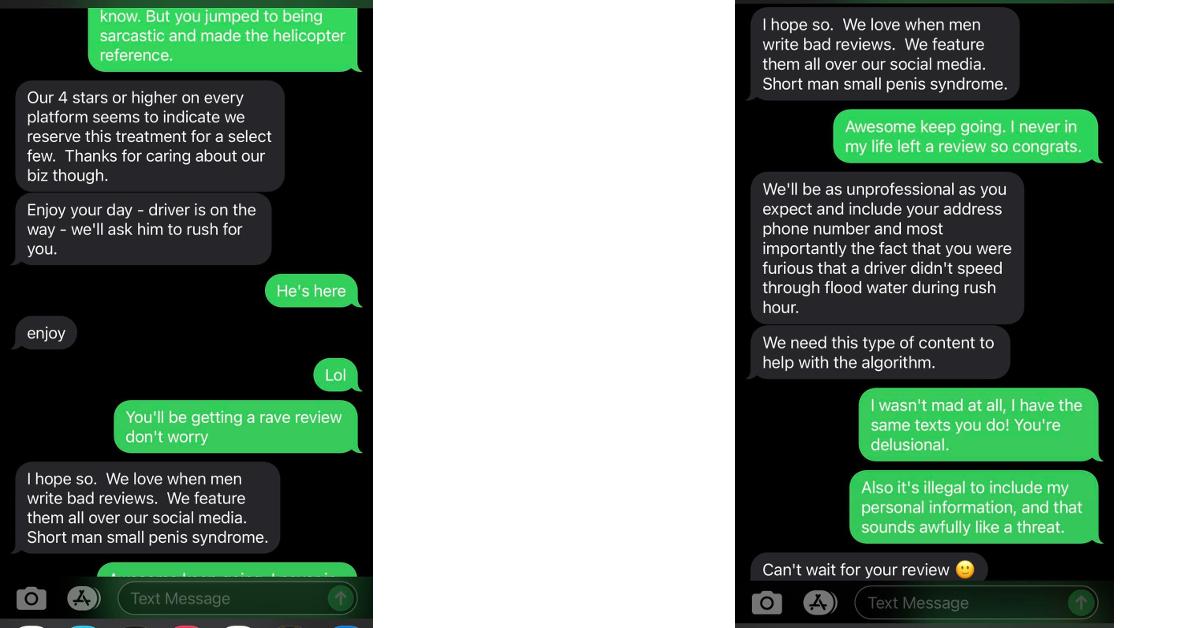 While it would be understandable for the business to tell Joe that there is nothing they could do as they can't account for the weather, or maybe offer him a coupon for a future order, they decided to instead provide him with a snarky response, asking if they would prefer they deliver the food via helicopter to bypass the traffic jam caused by rain.
Article continues below advertisement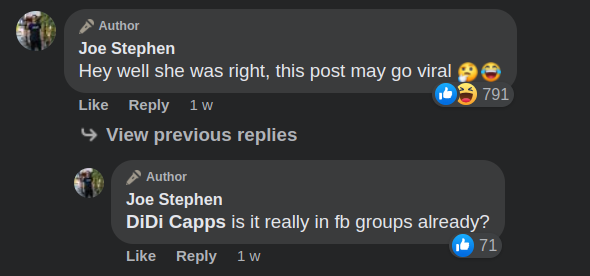 Joe was taken aback by this, and the two began to go back and forth via text, with an employee from Get Stuffed Jersey vaguely intimating that they would air Joe's private information, (phone number and address) online. Joe left a negative review online for the restaurant calling out their customer service practices.
Article continues below advertisement
Get Stuffed then, in retaliation published Joe's personal information online and alleged that he called the restaurant and bullied a 15-year-old employee. Which Joe says is impossible because the only way to contact the restaurant is via text. He uploaded screenshots of their text conversation on social media in order to push back against some of the claims made by the restaurant.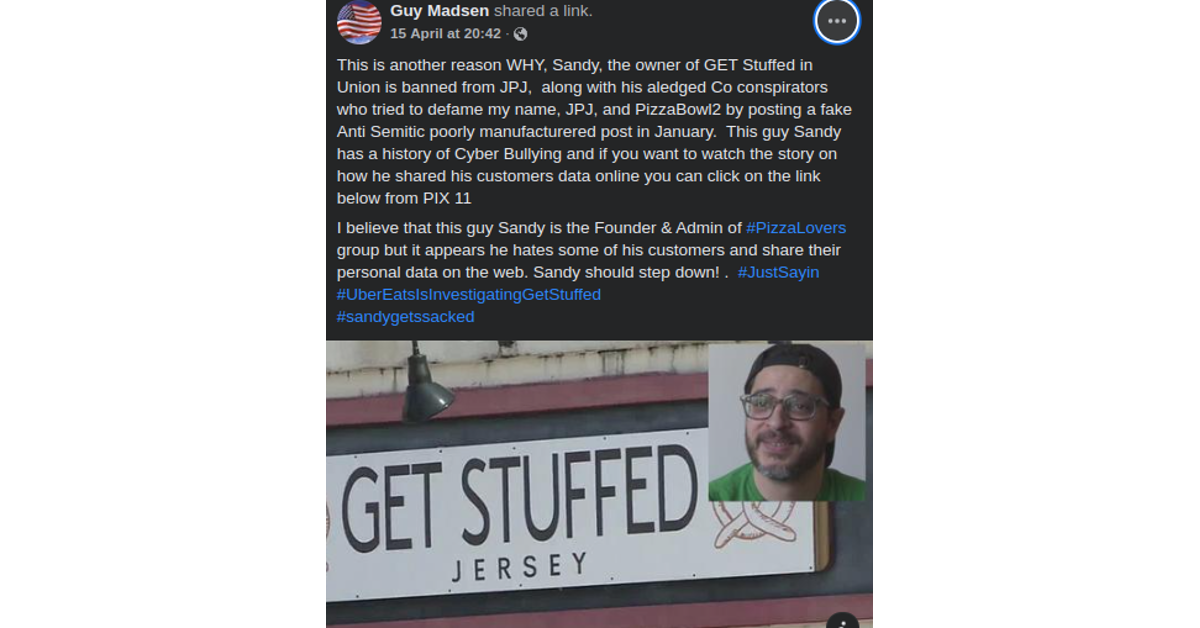 Article continues below advertisement
Once word broke out regarding the interaction between Joe and Get Stuffed, other people started chiming in with their own poor experiences, particularly with Sandy (the owner of Get Stuffed Union).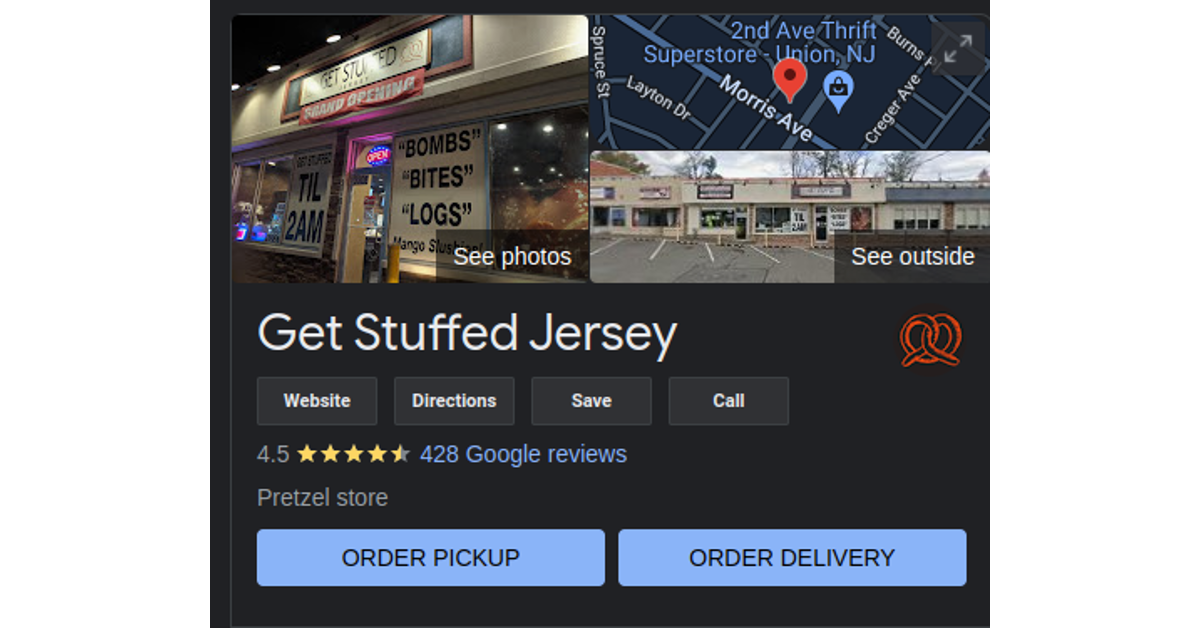 Get Stuffed Union ultimately deactivated (or deleted) its social media pages as a result of the online kerfuffle. Currently, the Pretzel Store still has a high Google rating: 4.5 stars out of 428 reviews.