Why Did Blockbuster Go out of Business Anyway?
Back in the '90s, renting a movie was a common weekend activity. Years later, the brand that started it is gone. Why did Blockbuster go out of business?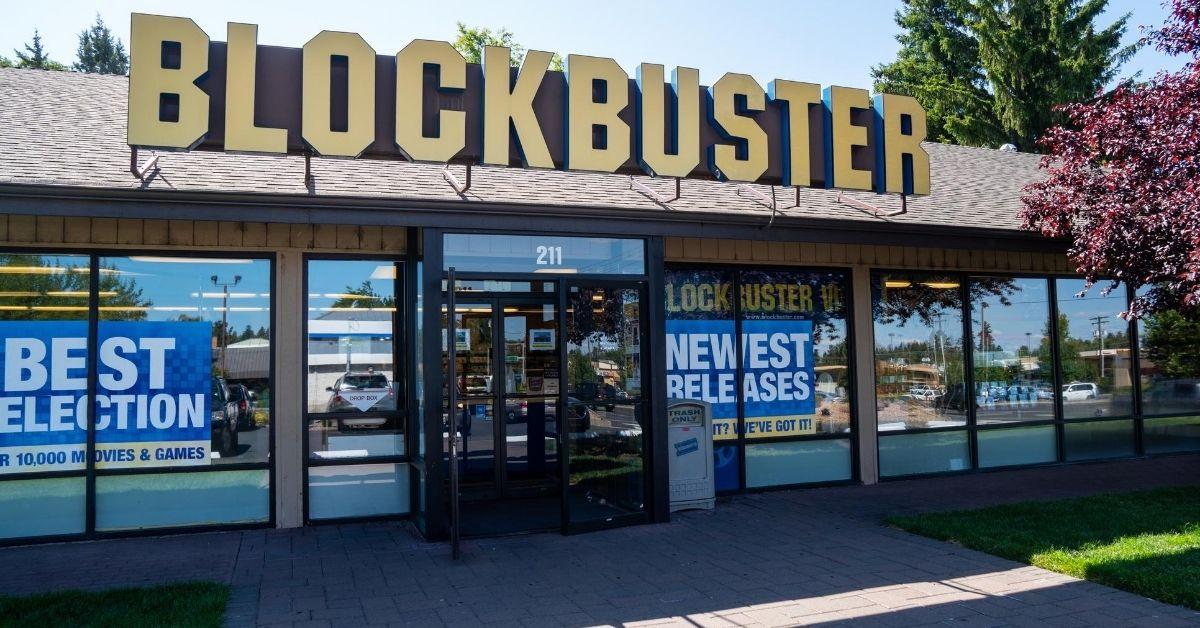 The way people watched movies was vastly different a few decades ago, which was a step up from how they were watched a decade before that. First, to see a movie, people would have to go to the theater and would wish the entertainment could be brought to the comfort of our own homes. As technology improved, so did the comfort.
Article continues below advertisement
Before we knew it, having TVs and VCRs in the home was pretty standard, and movie rental businesses were born. They evolved with the times, switching from the then outdated VCR to the new DVD format, then Blu-rays. This rental business was dominated by Blockbuster who seemingly had a store on every corner all over the U.S. and Canada. So, why did Blockbuster go out of business the following decade? Let's take a look.
Blockbuster used to run the video rental game.
According to History.com, the very first Blockbuster video-rental store opened up in Dallas, Texas, on Oct. 19, 1985. The franchise was the first to be able to scale up quickly in terms of video rentals — opening up three stores within the year.
Article continues below advertisement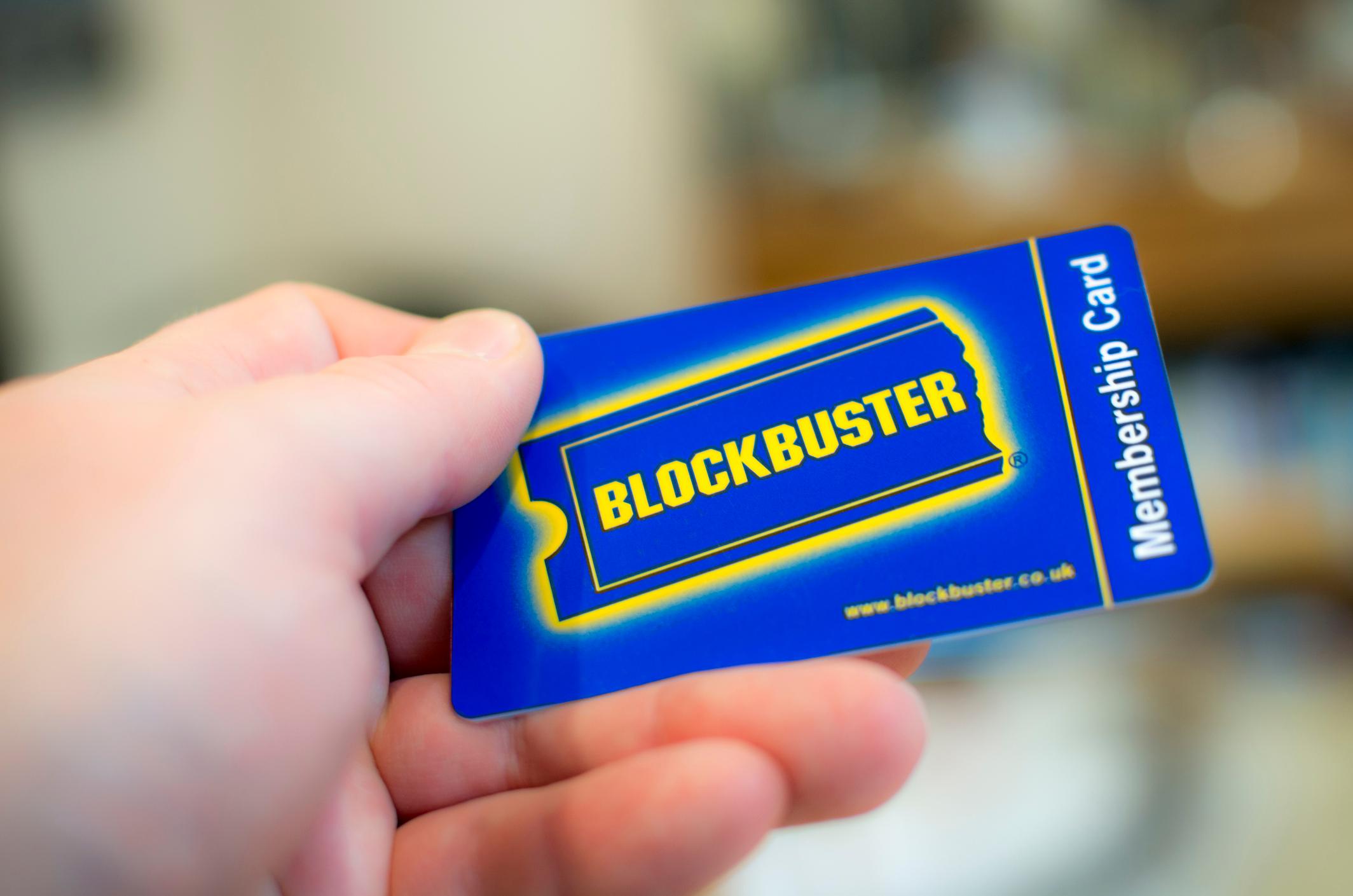 "At a time when most video stores were small-scale operations featuring a limited selection of titles, Blockbuster opened with some 8,000 tapes displayed on shelves around the store and a computerized check-out process," the site reported.
Article continues below advertisement
The franchise scaled up really fast and the demand for video rental stores were in high demand. By 1988, Blockbuster was the leading chain and had 400 stores. By the early 1990s, it expanded even more and had impressively launched its 1000th store — and went overseas.
All seemed to be going really well for the company — until it wasn't anymore.
Why did Blockbuster go out of business then?
According to a 2014 Forbes article, the reason for Blockbuster going out of business can be summed up in one word: Netflix. In 1997, Netflix was launched — not as we know it today because it initially started as an online DVD rental service. Also, at the same time, Amazon dipped its hands into video and DVDs.
Article continues below advertisement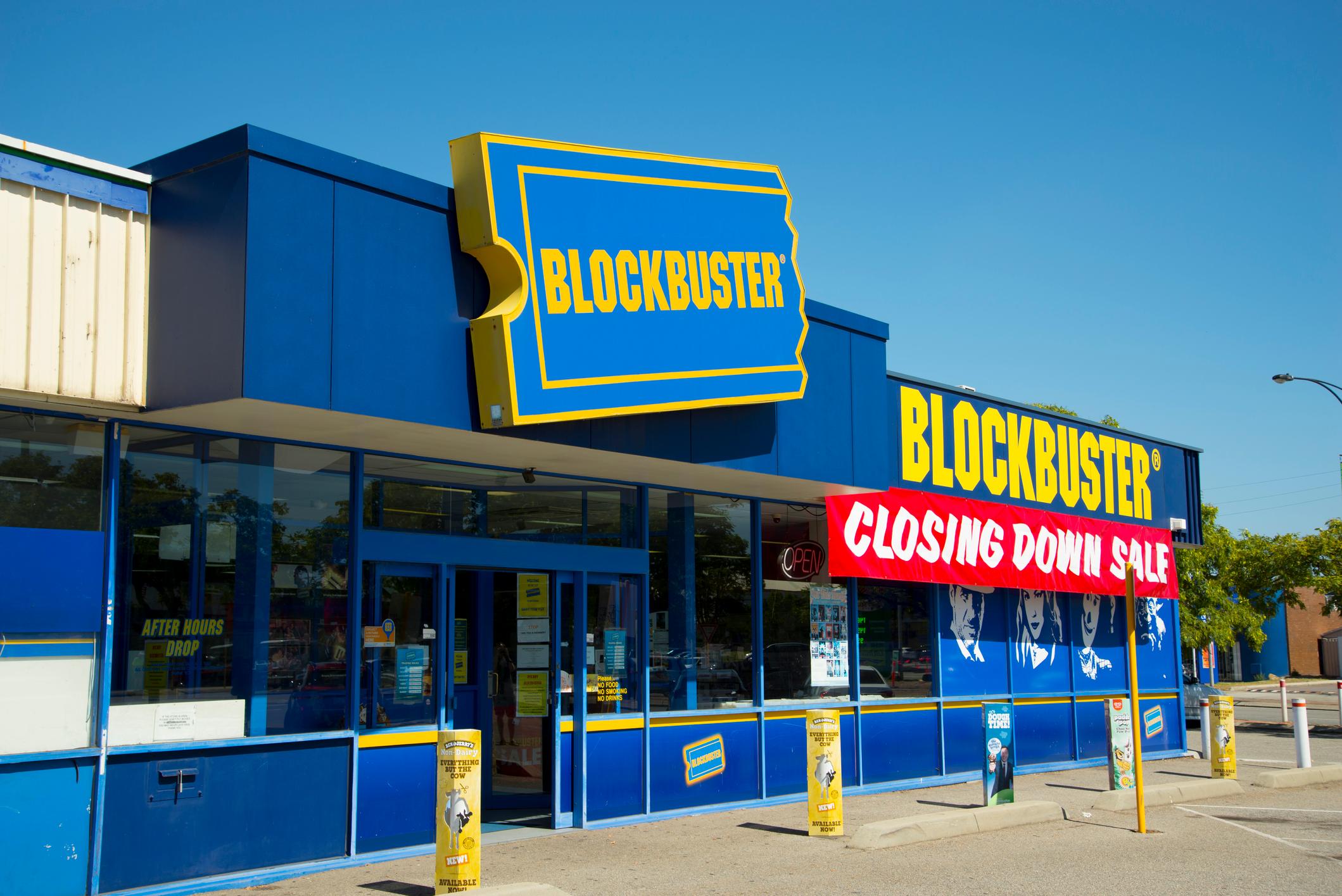 To compound this hit to Blockbuster even more, pay-per-view also gained more popularity at the time which allowed people to rent and view movies right at home, without needing to leave the house. This route eliminated the "rented out" issue with the newly released movies.
Article continues below advertisement
In response to all this, in 1997 Blockbuster tried to compete with Netflix and launched its own online DVD rental service — and it got rid of late fees, which likely was a good portion of the revenue. Given the fact that most of us don't even remember Blockbuster tried its hand at online rentals, it tells us everything we need to know: The venture was not successful.
Article continues below advertisement
The company tried to stay afloat, but as Netflix's popularity grew and then launched into streaming, it was all over for the now outdated Blockbuster.
On Sept. 23, 2010, Blockbuster found itself in $900 million in debt and filed for Chapter 11 bankruptcy protection. At first the store was hopeful to be able to keep its then 300 stores open, but by 2014, all but one Blockbuster had closed.
As of Aug. 2020, there's still one Blockbuster store open — owned by Ken and Debbie Tisher under a franchise agreement by Blockbuster owner Dish Network. The store is located in Bend, Ore., and it was recently put on Airbnb as a temporary measure during the COVID-19 pandemic to generate some income and give people the ultimate nostalgic sleepover experience.