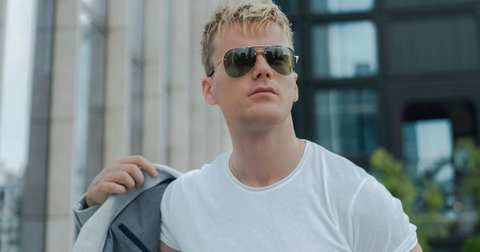 Does Jesse From '90 Day Fiancé' Have a Girlfriend Now?
By Devan McGuinness

Updated
We've met so many couples on the popular TLC show 90 Day Fiancé. There have been several spinoffs, but the latest to hit the air is 90 Day Fiancé: Now What Season 4. In this season, we're seeing familiar faces from past series and seasons. One of the familiar faces is Jesse Meester, who we first met on Season 1 and Season 2 of 90 Day Fiancé: Before the 90 Days.
In those seasons, Jesse was in a relationship with Darcey Silva, which we previously described as "an unlikely relationship that spanned from Connecticut all the way to the Netherlands." The two didn't last long, with most of their airtime consisting of the pair fighting. They broke up, and now Jesse is back for the latest season and fans have questions.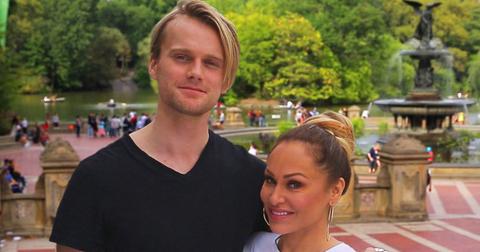 Who is Jesse from '90 Day Fiancé's girlfriend now?
He's on the show, and that may lead us to believe he is in a serious enough relationship that he may become engaged again. But that's not the case. According to the first episode of Season 4, Jesse doesn't' have a girlfriend, but he's looking.
The 26-year-old from Amsterdam says for the past few years, he's been working a lot and splits his time between Amsterdam and New York. He's a fitness coach and says he's been coaching people in New York and "doing a lot of speaking events about life and love with different audiences."
Is Jesse from '90 Day Fiancé' single then?
According to Jesse, he's been single for about a year now. Three years ago, he was in a relationship with Darcey Silva, but we all saw how that didn't work out and now — he describes it as a "disaster" but says he was "very grateful for it because I now know what I do not want."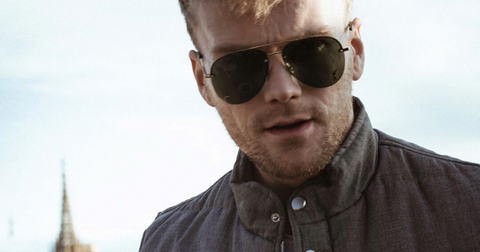 Jesse is now back on the TLC show looking for love, for "something real." In the first episode, it's his last night in Amsterdam before heading back to New York for work. He's planning to stay in New York on his working visa for three months, so the countdown to finding someone to love him back is on. However, he said he was going to look into a permanent visa.
Jesse has dated other women after Darcey.
Last year, Jesse was linked to a 34-year-old Israeli model, TV host, and social media influencer, Hofit Golan. Although their relationship was never confirmed, rumors started swirling that these two were an item after photos on their social media started popping up. It looked like they took a romantic vacation to Greece together.
However, she hasn't been featured on his social media for some time. Given he says he's been single for about a year, we can guess they're no longer an item, if they were official, to begin with.
So, who will be featured with Jesse on this season of '90 Day Fiance'?
So far, there haven't been any spoilers from TLC, cast members or otherwise on who, if anyone, will be Jesse's love interest during this season of the show. Another rumored potential love interest is another past cast member – Maria. She was featured on the show with Caesar Mack, though the two are no longer together. Maria and Jesse have been chatting on social media, even meeting up with the Ukrainian beauty and sharing on Instagram.
Guess we will just have to wait to find out! 90 Day Fiancé: Now What airs on Sundays at 9 p.m. on TLC.