Jesseca Dupart Has Three Kids, Is Expecting Another Child With Da Brat
Jesseca Dupart and Da Brat are more in love than ever, and are expecting a bundle of joy, and we love to see it, but does Jesseca have any other kids?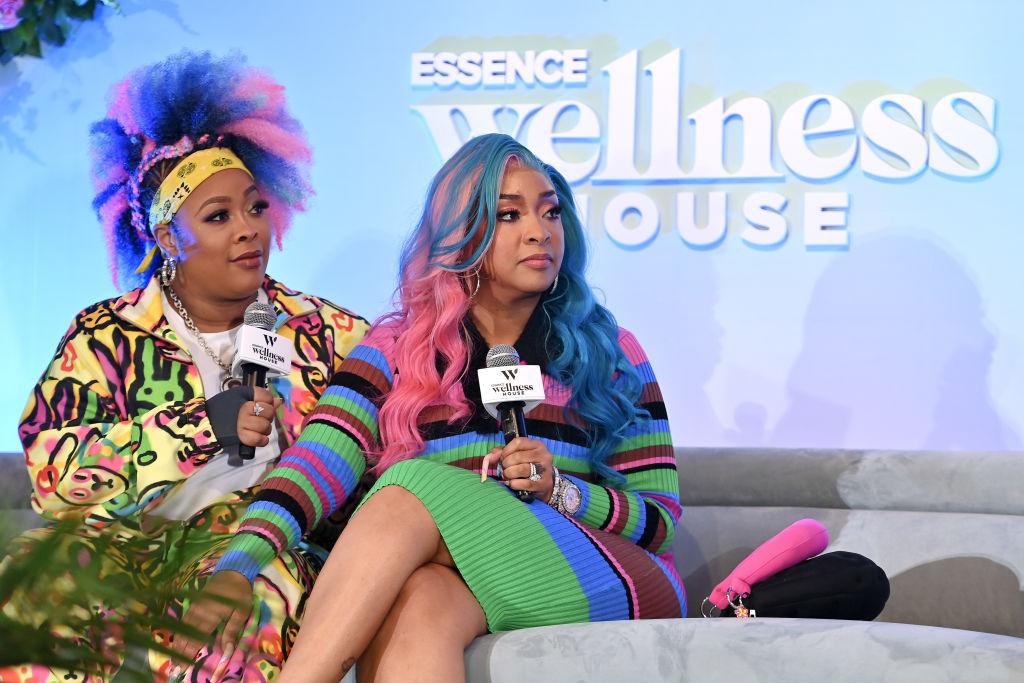 We've got some seriously exciting news in the world of rap! The fabulous Jesseca Dupart is about to embark on an epic journey into parenthood with her incredible wife, hip hop icon Da Brat. In an exclusive interview with PEOPLE, the dynamic duo spilled the beans about their impending bundle of joy and didn't hold back on sharing the rollercoaster ride they've been on to get to this point. Here's what we know about the Brat Loves Judy stars.
Article continues below advertisement
Jesseca and Da Brat didn't shy away from revealing the obstacles they faced along the way. From navigating the ups and downs of their relationship to the emotional journey of planning for a baby, they've weathered the storm and come out even stronger. It's clear that their love knows no bounds! Jesseca shared that after tying the knot, the two lovebirds were contemplating taking their family game to the next level.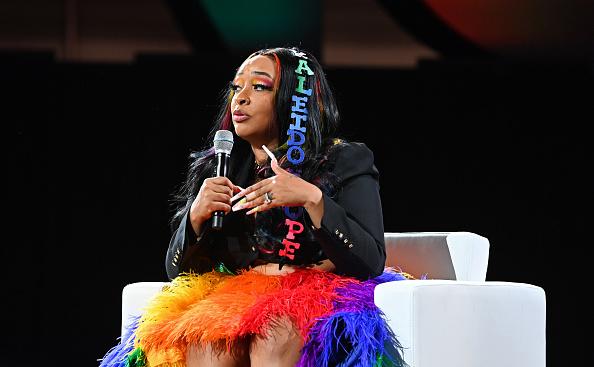 Article continues below advertisement
Before officially embarking on the journey of parenthood, the two wrestled with serious doubts about the baby situation. Da Brat shared that she didn't think that having a baby would happen for her. "I've had a great career, a full life. I felt like because I didn't get pregnant earlier on, then it just wasn't going to happen for me," Da Brat shared with PEOPLE at the time.
"It started as a joke, we were like, 'We're extending our family!' " she says of the tongue-in-cheek marketing tagline for their collaboration. "But then we got a huge response. It was like, 'Oh my God do we want to actually have kids, and if we do, girl, we better hurry up,!'" Da Brat continued in the PEOPLE exclusive.
Article continues below advertisement
How many kids does Jesseca Dupart have?
Many people don't know this, but the fabulous Jesseca already has three amazing kids and even a grandchild! With three kids and a grandbaby already in the mix, Jesseca knows a thing or two about the joys and challenges of parenting. But now, she's ready to share that incredible journey with her soulmate, Da Brat. Get ready for some serious love, laughter, and even more cuteness overload! Also, this baby shower is everything!
Article continues below advertisement
Despite the initial nerves, the duo is excited about the future and it is beautiful to watch. In a previous conversation with EBONY, Da Brat said, "I'm still a little nervous, but I'm so excited. There will soon be a little one calling me mom; I'll be breastfeeding and changing diapers — all the things I never imagined I would have the opportunity to do. I really thought that having a baby wasn't in the cards for me. I truly feel like I have a little miracle drop in my body; this is our rainbow baby."
This is so beautiful! Congrats to the happy couple and their expanding family.