Here's What Allegedly Happened Between Jessi Smiles and Curtis Lepore
After a new public feud between Jessi Smiles and Gabbie Hanna, everyone's talking about what happened between Jessi and Curtis Lepore, who she accused of rape.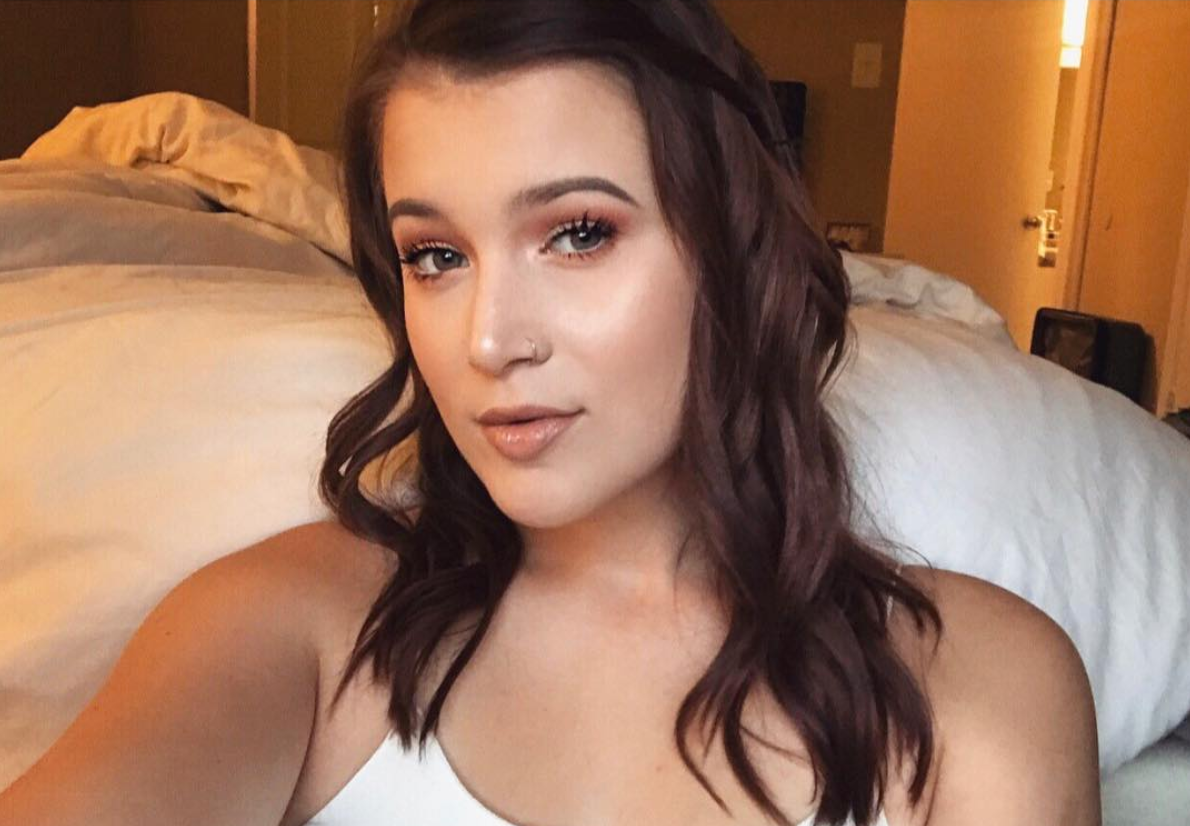 Former Vine stars Jessica Vasquez (aka, Jessi Smiles) and Curtis Lepore rose to fame on the now-dead six-second video sharing app, combining witty humor with easy-to-create videos to gain a following and their now-thriving internet careers.
In 2014, at the height of Vine's popularity, the pair began a very public romance on the app, with fans becoming increasingly engaged in their online relationship.
Article continues below advertisement
When the pair finally decided to meet in person for the first time in New York City, 2,000 fans joined to document the moment with them. As they embraced for the first time in Washington Square Park, their follower counts skyrocketed.
What seemed like the perfect internet relationship quickly fell apart though. It wasn't long after their initial meeting that the pair broke up. Many fans wondered what had happened to their dream internet couple — until Curtis was arrested on charges of rape.
While the allegations — and eventual sentencing — happened in 2014, the pair's fallout has been brought up again; this time, in the context of a feud between Jessi and her former friend Gabbie Hanna.
Here's what happened between Jessi and Curtis, and how Gabbie is involved.
Article continues below advertisement
Jessi accused Curtis of raping her while she was asleep.
While staying in Los Angeles after she and Curtis broke up, Jessi hit her head on a chair while making a Vine, leaving her worried that she'd suffered a concussion. She jokingly tweeted about it, but her now-ex became worried, and offered to pick her up. The two headed back to Curtis' place, where Jessi eventually fell asleep in Curtis' bed.
Article continues below advertisement
In her charges against Curtis, Jessi claims that she woke up to him having sex with her. She was extremely upset, demanding he take her back to the house she'd been staying at. After calling both a friend and her mother, who urged her to report the assault, Jessi complied and filed the police report. Curtis was arrested on Sept. 18, 2013.
While the charges were originally kept under wraps, on Jan. 15, 2014, TMZ contacted Jessi to tell her they were publishing a story about the allegations, and Jessi consented to have her name printed with the piece.
The internet blew up immediately after, with fans and fellow influencers taking sides in the case.
Article continues below advertisement
Curtis took a plea deal.
The case was wrapped up on Feb 21, 2014, when Curtis accepted a plea deal in the case. Instead of facing the charges of sexual assault, Curtis pled guilty to felony assault, and the rape charges were dropped.
Jessi responded to the announcement on her Twitter, saying "Curtis plead guilty to a felony assault today in court. It is no longer going to trial. I am okay with this and thankful for it to be over."
Article continues below advertisement
Gabbie and Jessi are now publicly feuding.
Fast forward to 2019, and the allegations are brought back to light as Gabbie and Jessie are engaged in an internet feud. Jessi and Gabbie used to be good friends, making videos together frequently, until their friendship slowly petered out. Fans have always speculated why the two cut contact with each other.
During the trial and sentencing of Curtis, it's alleged that Gabbie had tweeted her support of Curtis (the screenshots of which have yet to be found), and Gabbie's support of her rapist is one of the things that led to their falling out. Gabbie would also hang out with Curtis and his friends frequently, much to the discomfort of Jessi.
When Jessi confronted Gabbie about why she still hung out with Curtis' friends, Gabbie's response was "Jessie, Curtis' friends didn't rape you."
Article continues below advertisement
All of this is addressed in Jessi's video titled "Gabbie Hanna needs to be stopped." In the video, Jessi reveals that she believes Gabbie to be manipulative on many other levels, and supports Trisha in her views on why she said she doesn't trust Gabbie (which Trisha made her own video about).
Since the video has been released, Gabbie has been DMing fans to defend herself, and the two are continuously going back and forth on Twitter about the disagreement.
If you or someone you know needs support for rape or sexual violence, The National Sexual Assault Hotline is available 24/7 at 1-800-656-4673. You will be connected with a trained staff member in your area. Or visit RAINN.org to chat online with a support specialist at any time.