Austin Feels "Helpless" About Jessica's Job on 'MAFS: Couples Cam' (EXCLUSIVE)
Jessica from 'Married at First Sight' and husband Austin are dealing with the stresses that go along with her job on the frontline of COVID-19.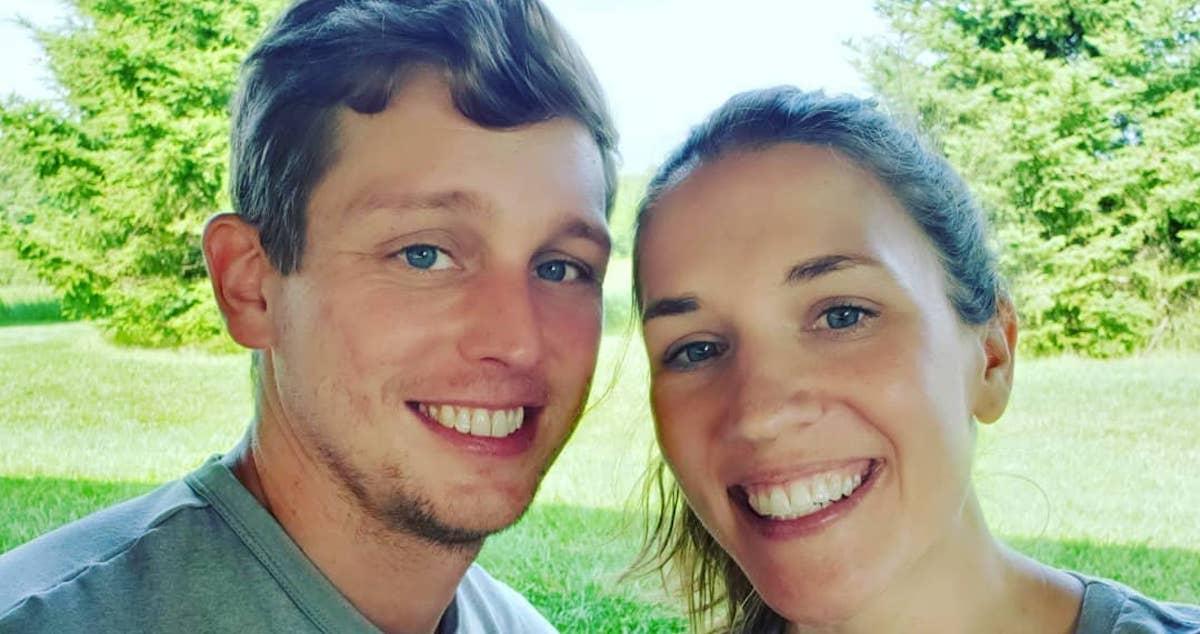 Article continues below advertisement
In addition to showcasing the married pairs who are still navigating getting to know one another after meeting for the first time at the altar, Couples Cam is being filmed in close to real time in the midst of the novel coronavirus pandemic.
For Austin and Jessica, who have been married for the least amount of time, they're also dealing with the stresses from Jessica's job as a nurse on the frontlines of the COVID-19 pandemic.
Article continues below advertisement
In a clip exclusively obtained by Distractify ahead of the June 10 episode of the reality series, Jessica and Austin discuss how her job makes them worried.
For Austin, he can't turn off his feelings of protection toward his bride, which gets Jessica somewhat irritated.
What is Jessica's job on 'Married At First Sight'?
As a registered nurse and patient care manager at MedStar Washington Hospital in D.C., Jessica is no stranger to dealing with tense situations head on. On the series premiere of Couples Cam, Jessica told Austin that she had been offered a new position within the hospital, but that it was dealing directly with COVID-19 patients.
Article continues below advertisement
While Austin was thrilled for his wife's new responsibilities, he was also concerned that she could get sick, or even bring the deadly virus home with her. Though Jessica ultimately did take the new position, on the June 10 episode, it's evident that Austin is still having some doubts about both of their safety.
When the two sit down for dinner after one of Jessica's shifts, they talk about their lingering issues.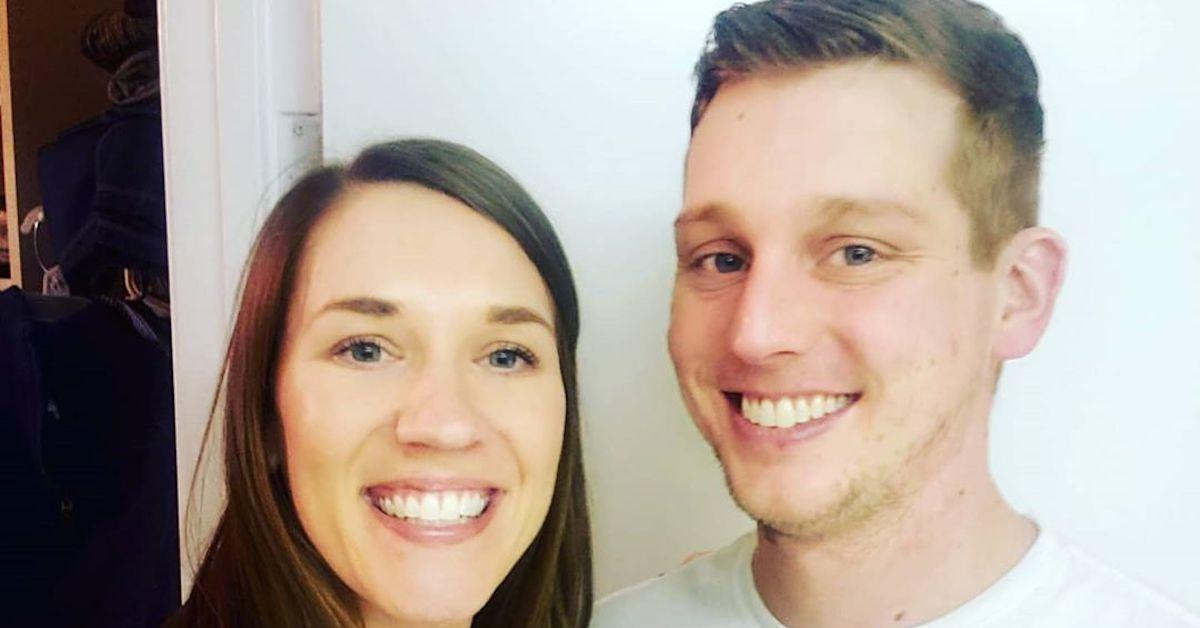 Article continues below advertisement
"So I've been working on the COVID ICU now for a little over a month. Some days are good and some days are bad," Jessica explains in her interview confessional. "But what really makes up for the bad days is when I come home and Austin has dinner ready and I get to enjoy some quality time with him."
As the two enjoy Austin's home cooked meal, Jessica gets serious about what she's been seeing on the frontlines.
"So, I'm sure it was a long day," Austin says to his wife during dinner.
"It was OK. I mean, like any patient population, they turn quickly and that's one thing we're seeing with COVID-19 patients," she tells her husband. "They can be talking to you and look just fine, and all of a sudden, they're really, really sick. That happened for two patients right after I left, and then I felt bad, like I should go back."
Article continues below advertisement
Austin then explains in his confessional that he's mainly anxious because there's still so many unknown variables.
"Hearing about Jess being on the COVID unit, it is a bit difficult to take in," he says. "We still don't know a lot about this, and who knows what's going to happen? She could be healthy, and young and still get it. Just hearing about how bad it can get so quick, it just scares me."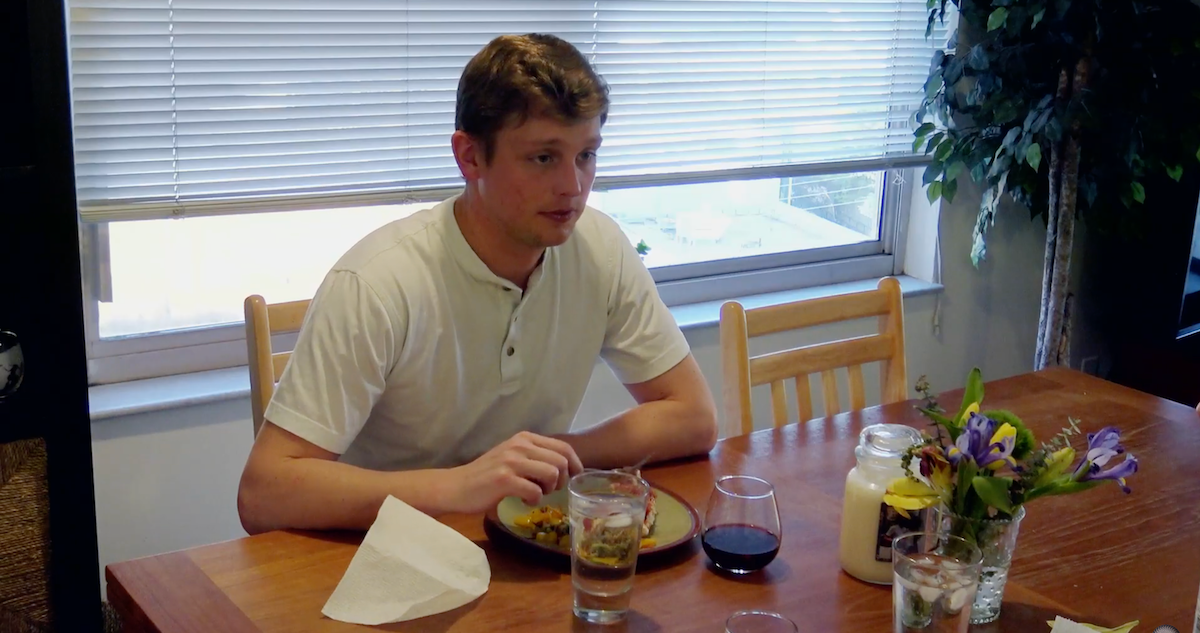 Article continues below advertisement
"Sometimes it is hard, just sitting here at home while you're on the frontlines," Austin tells his wife back at the dinner table. "It sucks to feel helpless, and fearful to get it. But it's also fearful for you."
Jessica then appears to get a little frustrated at Austin's expression of worry.
"I think we're plenty safe and I don't worry about bringing it home to you," she tells him. "I'm good about coming home and washing my hands and showering and stuff."
"I can't help it, I'm scared," he responds.
Article continues below advertisement
Jessica says that Austin needs to stop being protective over her.
Though Jessica is happy that her husband cares so much about her well-being, she says in her one-on-one with the camera that she's more than capable of doing her job in a safe manner.
"I know that this is bothering him that he can't 'protect me.' I don't need anybody to protect me, and I'm totally fine doing my job," Jessica explains during her interview.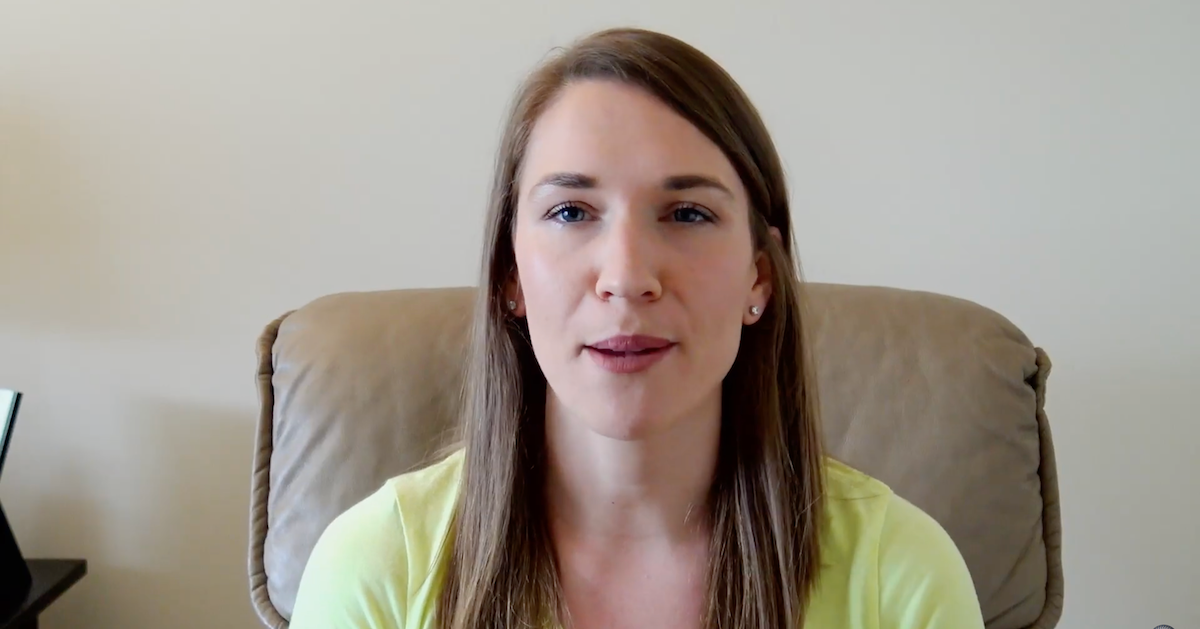 "Like, I'm not really worried. If we get to a point that we don't have as much protective equipment then we can start worrying," she reassures him.
"I'm helpless," Austin reiterates before the scene ends.
Whether or not Austin and Jessica can see eye to eye on her work remains to be seen on the show.
Married at First Sight: Couples Cam is produced by Kinetic Content, and airs on Wednesdays at 8 p.m. ET on Lifetime.