Jill Ruckelshaus, Who? 'Mrs. America' Introduces Viewers to E.R.A. Key Players
FX on Hulu's new miniseries Mrs. America explores a part of American history that still has inextricable ramifications in our world today.
Part history and part entertainment, the show brings to life the many iconic feminist heroes who fought for gender equality under the Equal Rights Amendment, and the conservative opposition who narrowly defeated the movement and prevented its ratification in the U.S. Constitution.
Article continues below advertisement
With incredible portrayals from a star-studded cast that includes award winners like Cate Blanchett and Uzo Aduba, Mrs. America is sure to do justice to the leaders of the women's liberation movement and its opposition.
One of the more nuanced characters of the show, Jill Ruckelshaus is played by Elizabeth Banks and explores what it was like to be a moderate within the GOP at the time.
Keep reading to learn more about Elizabeth Banks' character.
Article continues below advertisement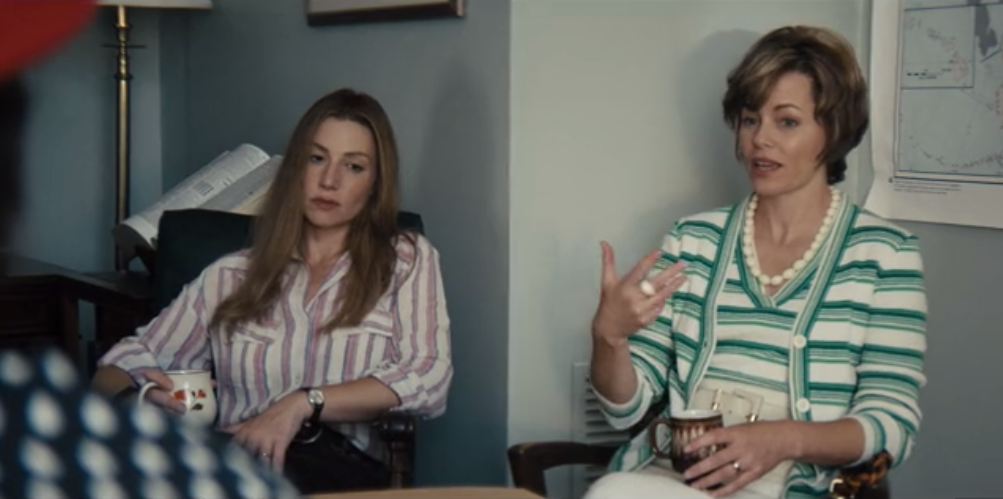 Who was Jill Ruckelshaus from 'Mrs. America'?
Like the other women of the show, Jill's story was one of an uphill battle, but she's also the lesser known of her contemporaries. So to get a better understanding of who Jill was and how she operated, here's a brief look at the many feats she accomplished.
Article continues below advertisement
Like many of the married women of the time, much of Jill's political success rested on the fact that she had a husband who was supportive of her work outside the home.
When Jill and Bill met, he was a widower with two infant daughters. Although Jill had no plans to marry at that time, she agreed to marry Bill five months after meeting him.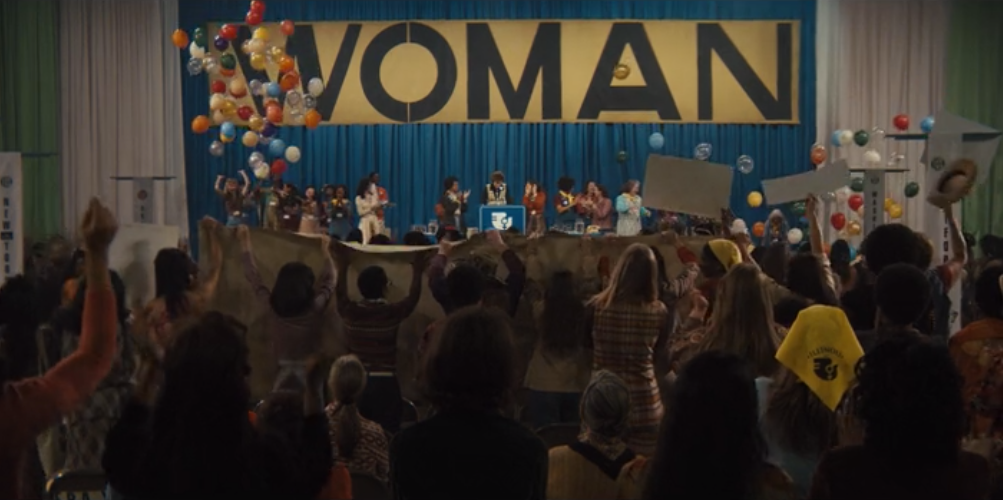 Article continues below advertisement
They went on to have more children together, and while Bill climbed the political ladder of Washington, Jill mothered their children and made a name for herself as a fighter for women's rights from within the conservative party.
Jill Ruckelshaus was the "Gloria Steinem of the Republican Party."
Jill became a household name in 1973, when her husband Bill resigned as Deputy Attorney General rather than carry out Nixon's order to fire special prosecutor Archibald Cox, who was looking into the Watergate Scandal.
Article continues below advertisement
However, while Bill gave up an important position, his wife Jill arguably sacrificed just as much when she also had to leave her post as a White House special assistant on women's rights and an emerging influential force within Nixon's administration.
Article continues below advertisement
But despite leaving this powerful position, Jill continued to lead the fight for women's rights. She was one of the founders and served on the board of the National Women's Political Caucus, and was a passionate spokesperson for women's issues at political conventions.
In 1975, she was appointed by President Ford to run the presidential commission to advance women's rights and push for the ratifications of the E.R.A. But despite Jill's efforts and, it should be noted, the general consensus among GOP politicians to back the ratification of the amendment, the E.R.A. was defeated by the women of the anti-feminist movement, led by Phyllis Schlafly, portrayed in the show by Cate Blanchett.
Jill continued to fight against the Religious Right takeover of the Republican Party, arguing that the government could be doing much more in the areas of civil rights and women's issues.
Catch the start of the promising miniseries, Mrs. America, which premieres on Wednesday, April 15, on Hulu.