Jillian Mueller's NHL Boyfriend Enjoys Cooking When Not on the Ice
Questions like, "Does Jillian Mueller have a boyfriend?" have been circulating since 'The Crew' premiered. We have all the details!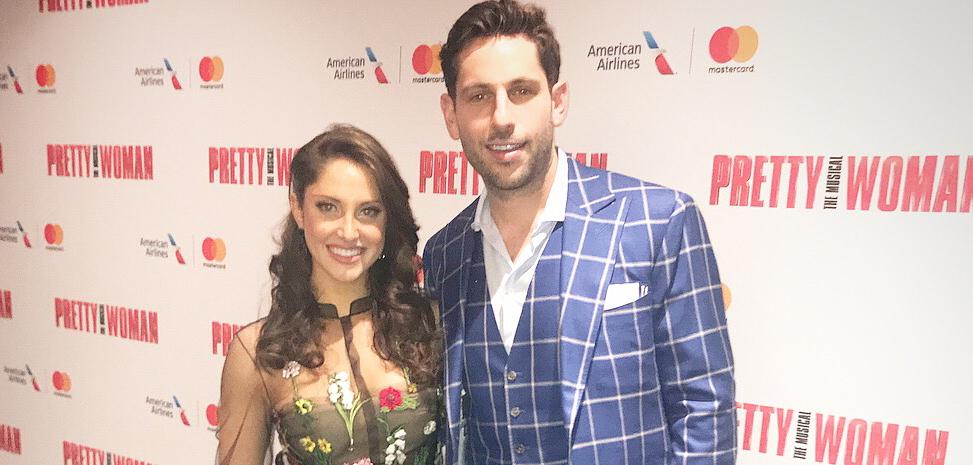 Netflix is known for riveting and award-winning drama series like Ozark and The Crown, but more recently, the popular streaming platform is trying their hand at comedy. The new series The Crew is a Kevin James-led sitcom following a NASCAR team who find themselves making a dramatic switch in management, causing chaos to ensue.
Article continues below advertisement
One important detail of the series is that Kevin James' character's new boss happens to be a woman a handful of years his junior. Jillian Mueller plays the co-lead, opposite Kevin James, as his newcomer boss. Since the show's premiere, the internet is abuzz with curiosity about Jillian as this is her first television role. Questions like, "Does Jillian Mueller have a boyfriend?" have been circulating since her debut on the show. We have all the details about Jillian and her love life.
Jillian Mueller is dating NHL player Jason Demers.
Jillian, who worked on Broadway up until her debut in The Crew, lives near Scottsdale, Ariz., with her boyfriend, Jason Demers, a professional hockey player for the Arizona Coyotes. The two have seemingly been together since at least 2015 when Jillian first posted a photo of the two of them together.
Article continues below advertisement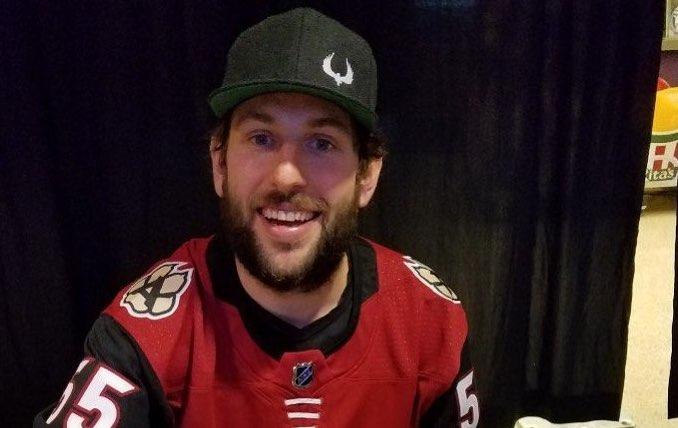 Jason, originally from Canada, joined the National Hockey League for the 2008 to 2009 season. After several trades, he landed with the Arizona Coyotes in 2017 where he is a defenseman. After the end of their season, Jason took to his Instagram to remember and recognize his teammates and the Coyotes organization. "Was a crazy year of ups and downs but the boys never quit and it was a pleasure playing alongside them and playing for the Coyotes fans! #thankyou #ourpack," he wrote.
Article continues below advertisement
Jason loves to cook, especially for Jillian.
When he's not protecting the Coyotes' goalie from getting scored on, he's in the kitchen whipping up something for his friends and family. "Coyotes defenseman Jason Demers likes to cook — for his parents, Darrell and Guylaine, for himself, for his girlfriend, Jillian Mueller, and for his teammates, including roommate Barrett Hayton," The Athletic reported.
Article continues below advertisement
Jason credits his mom for his cooking hobby. "I enjoy cooking a lot. I started as being kind of the sous-chef for my mother," he told The Athletic. "Once I started playing in the AHL and then once I made it pro, my mom wanted to make sure I was able to cook for myself and be able to take care of myself and not just go to restaurants every night."
"It's just a fun thing. It's relaxing, especially during a season when you come back from the road and you've been eating at the restaurants in the hotel, it's nice to just kind of make a long meal for yourself and watch TV and basically decompress," he continued.
Article continues below advertisement
Jillian and Jason hope to have kids ... someday.
With both Jillian and Jason busy with bustling careers, kids are definitely not at the forefront of their minds. However, that doesn't mean it's completely off the table. Jason's on-the-road roommate and teammate, Barrett Hayton, is a kid himself. At just 19, The Athletic asked if rooming with such a young person made him more or less inclined to have kids of his own.
"I think I know what I'm going to get into once my kid gets to 19. I think more, I know what's coming and I'm not looking forward to it. Everything else before it I am. I'm very much interested in having kids whenever the time is right," he said.
The Crew is now streaming on Netflix.