Jim Edmonds' Daughter, Hayley, Slams Meghan King Edmonds Amid Divorce
Jim Edmonds' daughter, Hayley, spoke out in defense of her dad over the rumors that he cheated on Meghan King Edmonds with their nanny.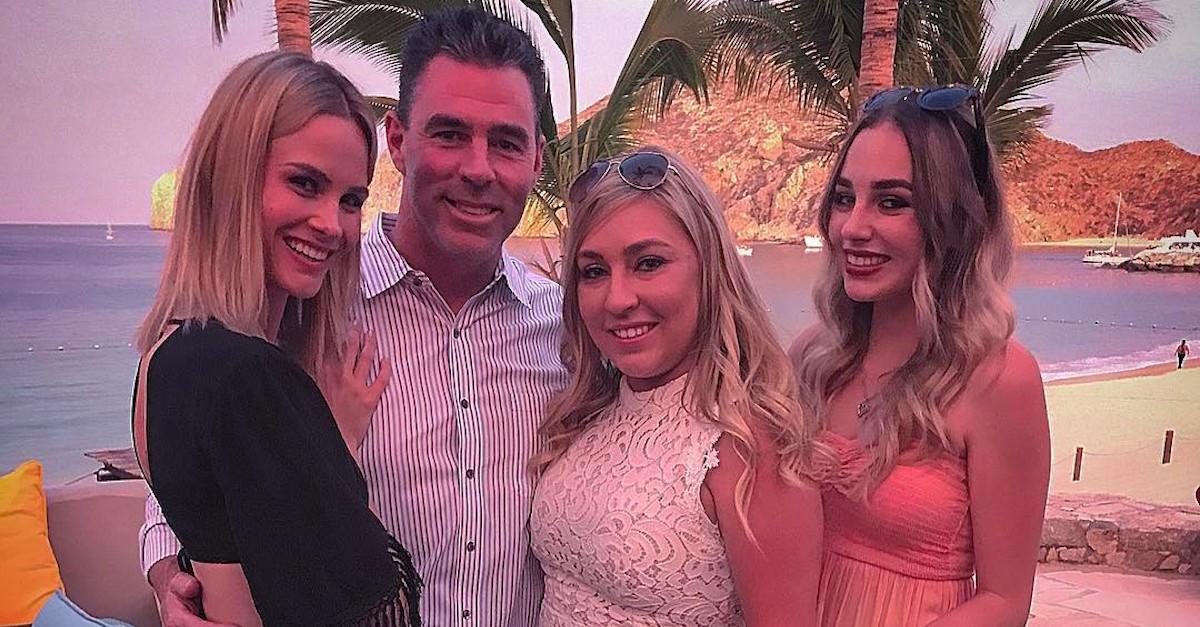 When news of the demise of RHOC alum Meghan King Edmonds and Jim Edmonds' marriage began circulating, the drama surrounding the reasons for their split grew seemingly each second. Jim was first accused of emotionally cheating on Meghan with Jennifer McFelia Villegas in June of 2019, though the cheating allegedly took place while Meghan was nine months pregnant with their twin sons, Hayes and Hart, in March of 2018. Hart also has been revealed to have irreversible brain damage.
Article continues below advertisement
Fast-forward to October of 2019, and Jim filed for divorce from Meghan just one day after their five-year wedding anniversary. Meghan hinted in the comments section of her Instagram account that the couple's 22-year-old nanny, Carly Wilson, had an affair with Jim throughout the last year of their marriage. Jim and Carly both vehemently denied the claims.
Now, Jim Edmonds' daughter, Hayley Edmonds, who appeared on The Real Housewives of Orange County, is speaking out on the affair allegations that her father is facing. Her bombshell statements call Meghan into question, and she claims she's excited for the divorce to take place.
Article continues below advertisement
Jim Edmonds' daughter Hayley's shocking comments about her former stepmom.
When Hayley appeared on Season 10 of RHOC, she was a teenager who was struggling to cope with her mother's terminal cancer diagnosis (her mom, LeAnn Horton died in 2015) and she was trying to rebuild her relationship with Jim. Meghan was integral in trying to make Jim and Hayley's relationship stronger on the show (Jim married two times after his marriage to LeAnn).
Article continues below advertisement
But, it's now clear that things weren't as they seemed. In an exclusive with Us Weekly, the 22-year-old spoke about her lack of support for her dad's marriage to Meghan, and how she finally feels liberated now that the pair is set to divorce.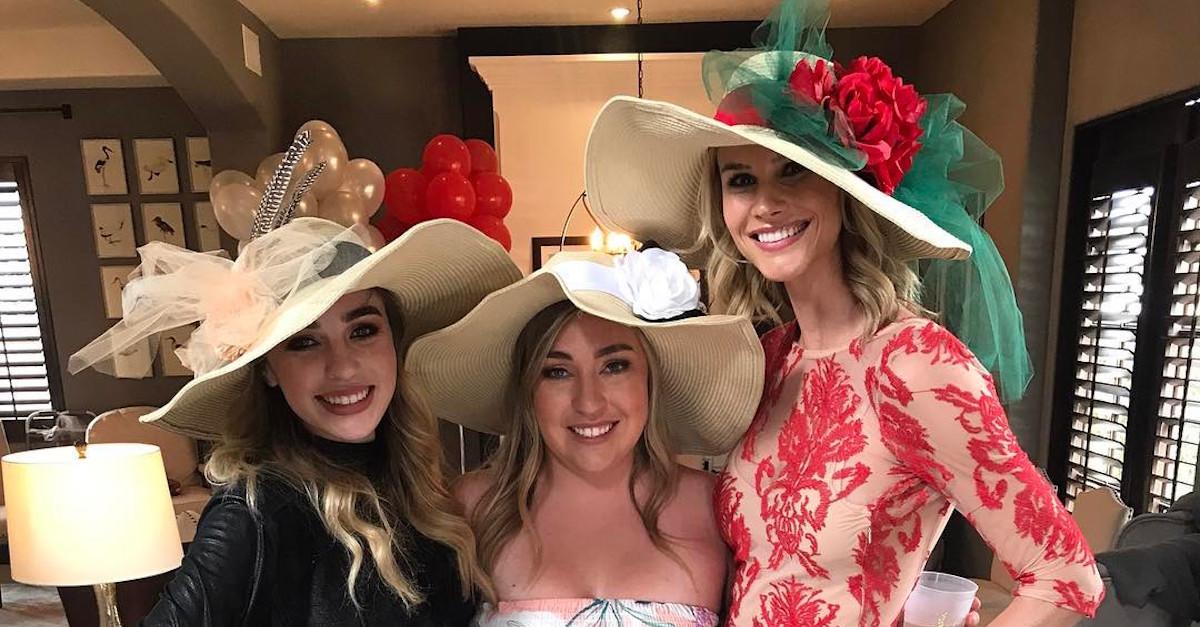 Article continues below advertisement
"I've been waiting for it. For probably... three years?" Hayley said about the divorce. "I think it's impossible to be happy with someone so … I don't know if I would say narcissistic but, she, like, creates her own problems and loves conflict and things like that. The selfishness is miserable for anyone to be around, let alone to be married to her. My whole family has grown closer because we have all had to stay silent in hopes to protect my dad, and no one can do it anymore."
Hayley also said that she was portrayed in a negative light on the show, as a result of how Meghan spoke about her.
"I will say I didn't look the best when I was on the show, but I got so much scrutiny from the way that she portrayed me, like I was stupid and I didn't care about anything," Hayley admitted.
Article continues below advertisement
"In reality, like, I dropped out of high school to take care of my sick mother and she [Meghan] came in and completely manipulated me to get on the show, and told me I was making it harder on my mom to be there and I was giving her anxiety and I needed to live with Meghan and give my mom less stress," she said.
Article continues below advertisement
Interestingly, Hayley said that she has a great relationship with her former stepmom, and Jim's second ex-wife, Allison Raski. Jim and Allison have two kids, Landon and Sutton, together, while Hayley has a full sister named Lauren.
"I have a good relationship with Allison and her husband, my sister and I both do," Hayley explained. "The way Meghan treats my dad's mom is disgusting. And we've all just had to sit quietly and I'm just done with it."
Hayley also claimed that Meghan blocked Jim's mother on Instagram, so she can't see photos of her youngest grandkids (Jim and Meghan have their twin sons and a daughter named Aspen).
Article continues below advertisement
Hayley Edmonds also denied that her father had an affair with Nanny Carly.
While Jim has also gone on the defense in claiming that he never once had an extramarital relationship or affair with the couple's nanny, Hayley is also sticking by her dad. One reason many believe the affair allegations is because Jim posted nearly a dozen photos over the last year of him and Carly together (he has since set his account to private). Hayley had an explanation.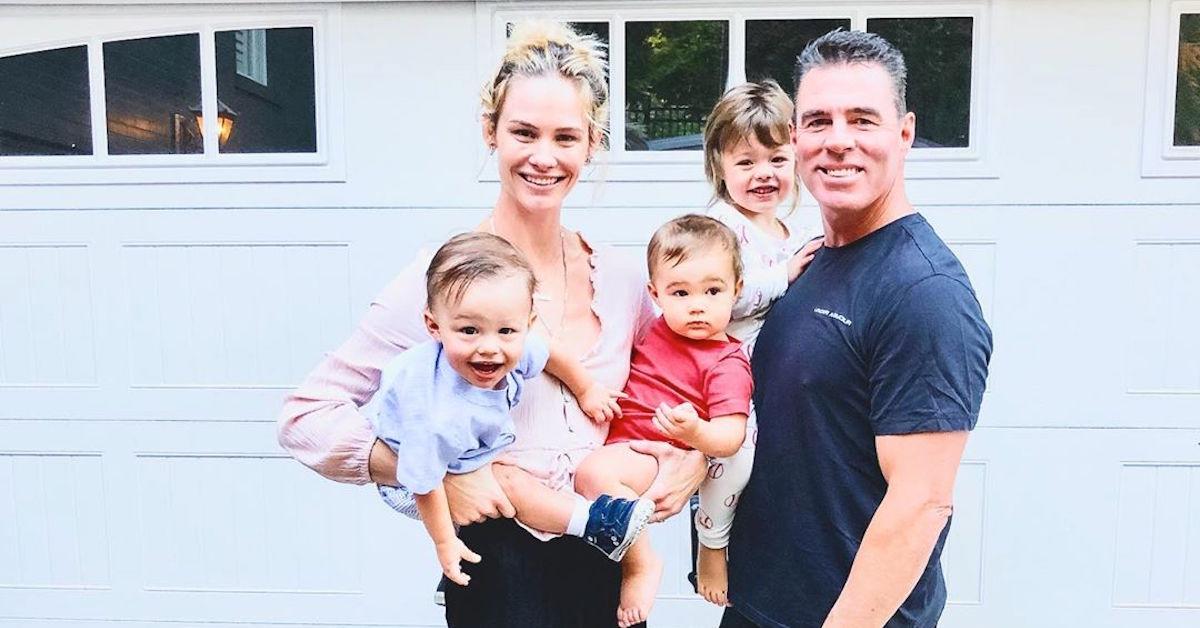 Article continues below advertisement
She said that Jim treats his staff members like family, and that he took Carly under his wing because she was living in St. Louis with the couple, away from her family. Hayley says her dad wanted Carly to feel like a daughter to him, so they spent a lot of time together.
"Especially the way that she [Meghan] treated Carly is mind-blowing to me because she holds herself to very high moral standards and she is a great girl who moved to St. Louis across the country because she loves those kids. And it's just I mean absolutely ludicrous I would say. I can't even … I keep saying I'm shocked, but I'm not surprised at the way that she goes after people so ruthlessly," Hayley said.
Article continues below advertisement
Jim's daughter went on to say that she's excited for the next chapter in her dad's life, because she's had a bad feeling about Meghan for years. She hopes that the Edmonds family can ultimately go back to leading private lives, since they were brought back into the public because Meghan wanted to be a reality TV star.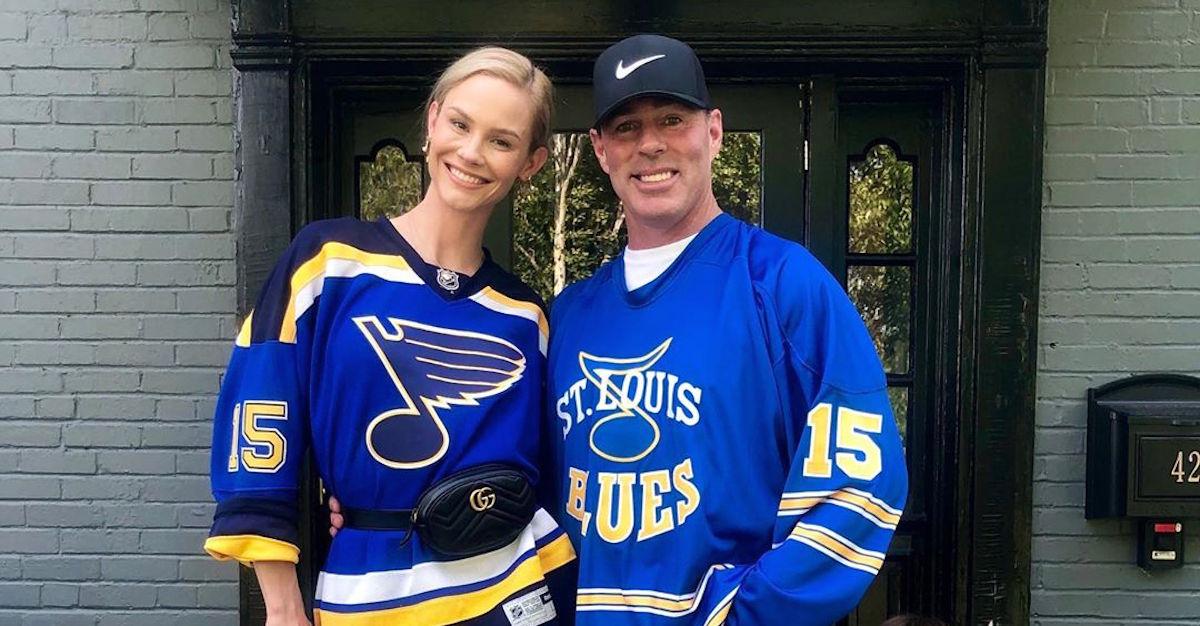 Article continues below advertisement
"I think this whole publicity thing with Meghan just ruined his reputation and it's really sad to see because he was an amazing athlete and he held himself to morally high standards," Hayley said of the former MLB pro.
"Finally, I'm hoping he'll put himself first and be happy and be able to be a dad again. And I'm stoked that I can have my dad fully back and not have to tiptoe around [Meghan]."
Hayley admitted that Jim's closest friends and family are stoked that the former baseball player is divorcing Meghan.
"Everyone that cares about him is proud that he finally took the leap of leaving her. It really just p----s me off," she said. "She's got the following and she has the public. We've always been a really private family. None of us wanted any of this. We all just want to live our own lives."
The Real Housewives of Orange County airs on Tuesdays at 9 p.m. on Bravo.