Jimmie Allen Is a Proud Father of Three After Welcoming Baby Zara to the Family
Jimmie Allen has been doing an amazing job on 'Dancing With the Stars' Season 30. After talking about his family, fans are curious: How many kids does he have?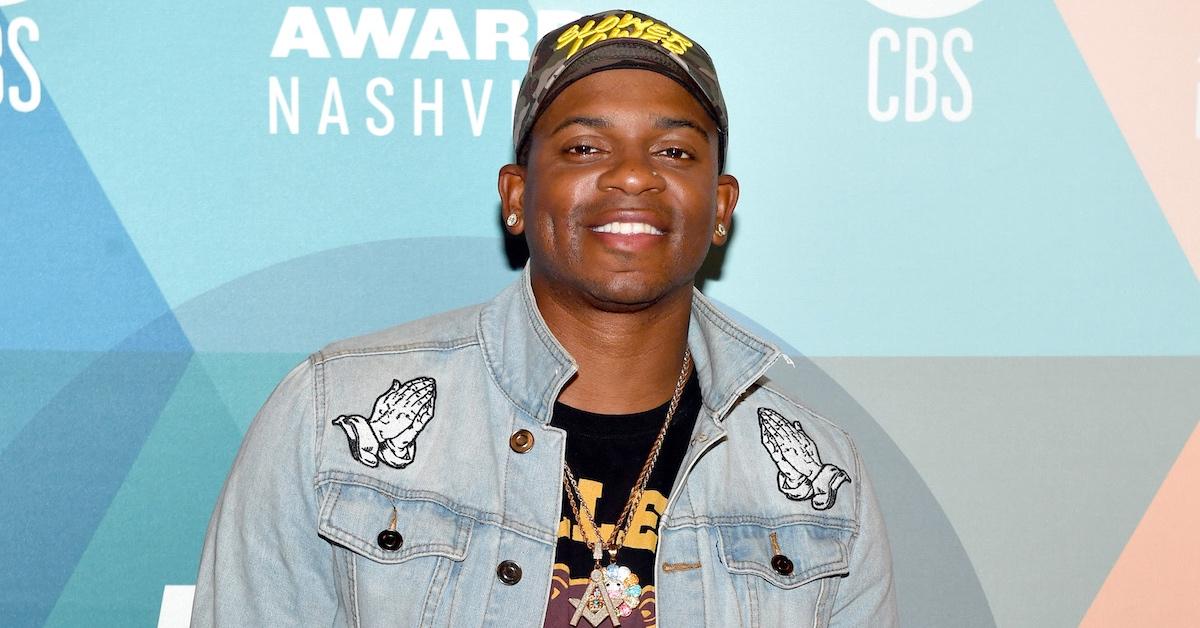 Competing on ABC's hit show Dancing With the Stars is no easy feat. Many celebrities who have never stepped into the world of ballroom dancing have been able to take in tough criticism and deliver amazing performances every season.
And country music star Jimmie Allen has continued to wow the panel of judges.
Article continues below advertisement
On the Oct. 12, 2021 episode, Jimmie opened up to viewers about his inspirations: his wife, Alexis Gale, and their children. He later revealed that Alexis had a bun in the oven and was almost ready to pop. So, how many kids does Jimmie Allen have?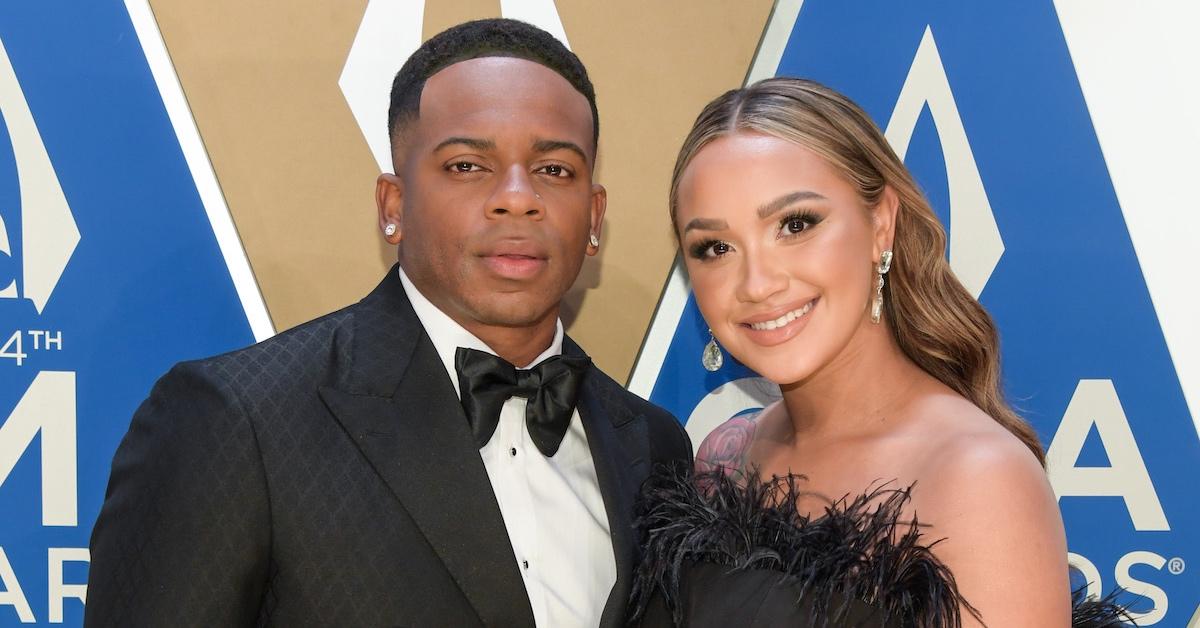 Article continues below advertisement
Jimmie and Alexis just recently welcomed a new baby girl, Zara James, to the family.
Baby alert! On Oct. 16, 2021, Jimmie teased fans on Twitter with the news of his newborn entering the world. He initially tweeted a picture of a baby girl emoji with a black background, which prompted fans to share their congratulations.
However, Jimmie officially confirmed the news of his new addition on Oct. 17, 2021 with an Instagram post of him and Alexis in a hospital bed holding their baby girl, Zara James.
"Zara James Allen," he wrote with two heart emojis. "The new addition to our family is here and we couldn't be happier to finally meet her. Alexis, you're a champion, I love you and [am] so thankful for you."
Article continues below advertisement
Per Page Six, Jimmie also provided fans with an update on Alexis in an Oct. 12, 2021 post-show interview.
"The wife, she's feeling good," Jimmie told the outlet. "She's two centimeters dilated. She's feeling great and just looking forward to welcoming this new baby girl to the world whenever she decides to show her face."
Baby Zara James is daughter No. 2 for the couple, who are parents to 1-year-old Naomi Bettie, born on March 1, 2020.
Article continues below advertisement
Jimmie Allen is also a father to a son from a previous relationship.
Fans of Jimmie's are well aware of the struggles he faced while trying to make a name for himself in country music. And while he has been able to defy the odds stacked against him, he recently opened up about how worried he was when he learned he was having his first-born, 7-year-old Aaydn.
Article continues below advertisement
"I was broke when I had my son," Jimmie told People. "I was working three jobs — I was a server, a janitor at an elementary school and I was collecting trash for waste management. And I get a call ... every guy gets this text and you always think the same thing. [My son's mom said.] 'Hey, we need to talk.' ... She was like, 'I found out I'm pregnant.'"
The singer shared that while he was excited, he was nervous since he wasn't in the best financial situation. But things quickly turned around for the star.
"The crazy thing is after I had my son, that next year, I got a publishing deal," Jimmie told the outlet. "The next year I got a record deal. I love that kid, man. After two days, I was excited and I was ready. But the first two days, I was freaking out."
Article continues below advertisement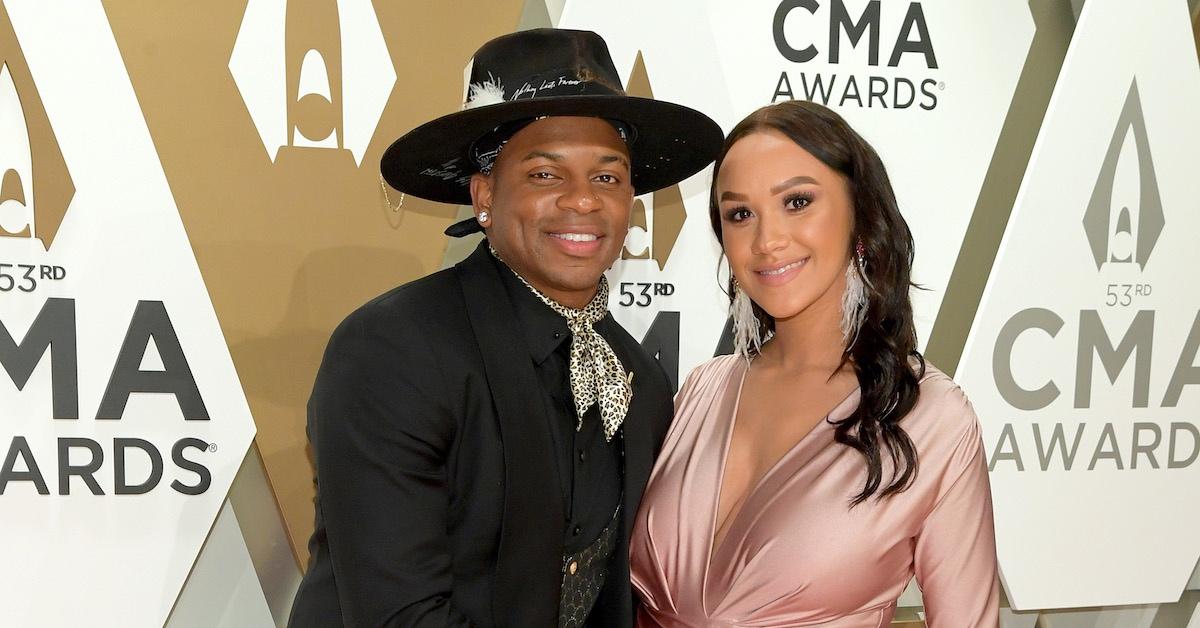 Nonetheless, it's amazing to see Jimmie thriving as a father and making a great impression on Dancing With the Stars. What's more, we'd like to congratulate Jimmie and Alexis on their new bundle of joy!
Catch new episodes of Dancing With the Stars Mondays at 8 p.m. EST on ABC.