Country Singer Jimmie Allen and His Wife Alexis Gale Have a Rom-Com Love Story
Who is Jimmie Allen's wife? Fans of country singer want to learn more about his personal life. Here's what we know about the lucky lady.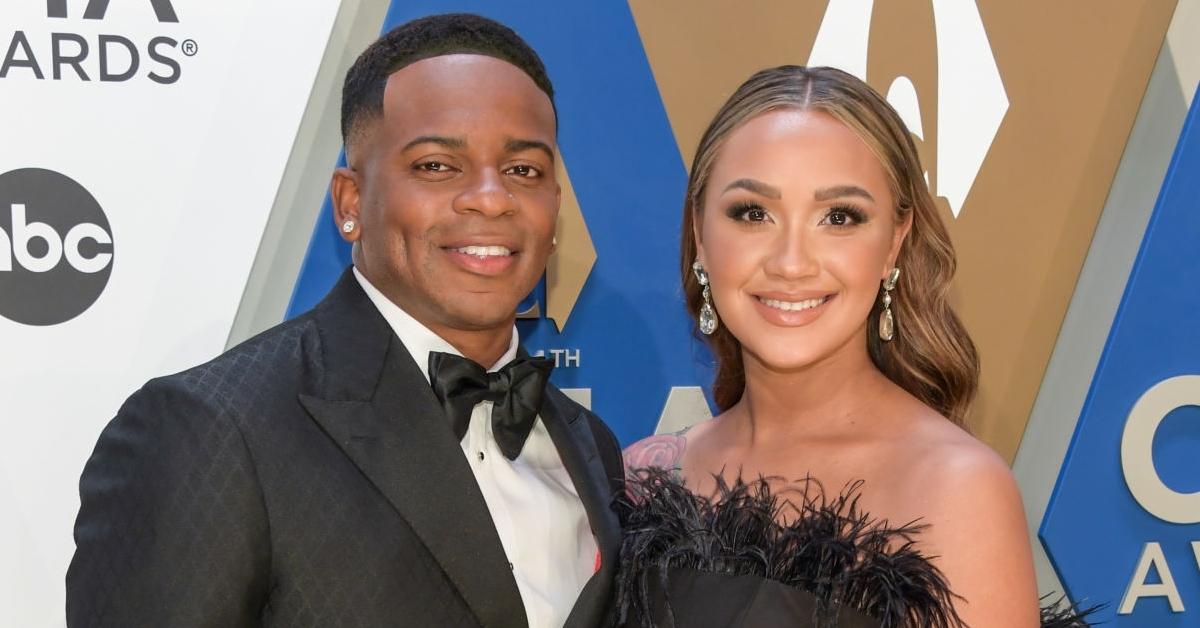 Country singer and DWTS Season 30 contestant Jimmie Allen is everywhere. He is best known for his infectious musical abilities, which span multiple hits throughout his growing career, such as "Make Me Want to" and "Best Shot."
As the singer continues to rise to stardom, fans are trying to learn more about him, his upbringing, and his family life. One charming aspect of his life that fans fawn over is that Jimmie — who often sings about fairytales — is living out his own with his wife.
Article continues below advertisement
The story of Jimmie and Alexis Gale is one straight out of a rom-com, and we are so happy these two found each other. Before diving into their love story, let's learn more about Alexis Gale.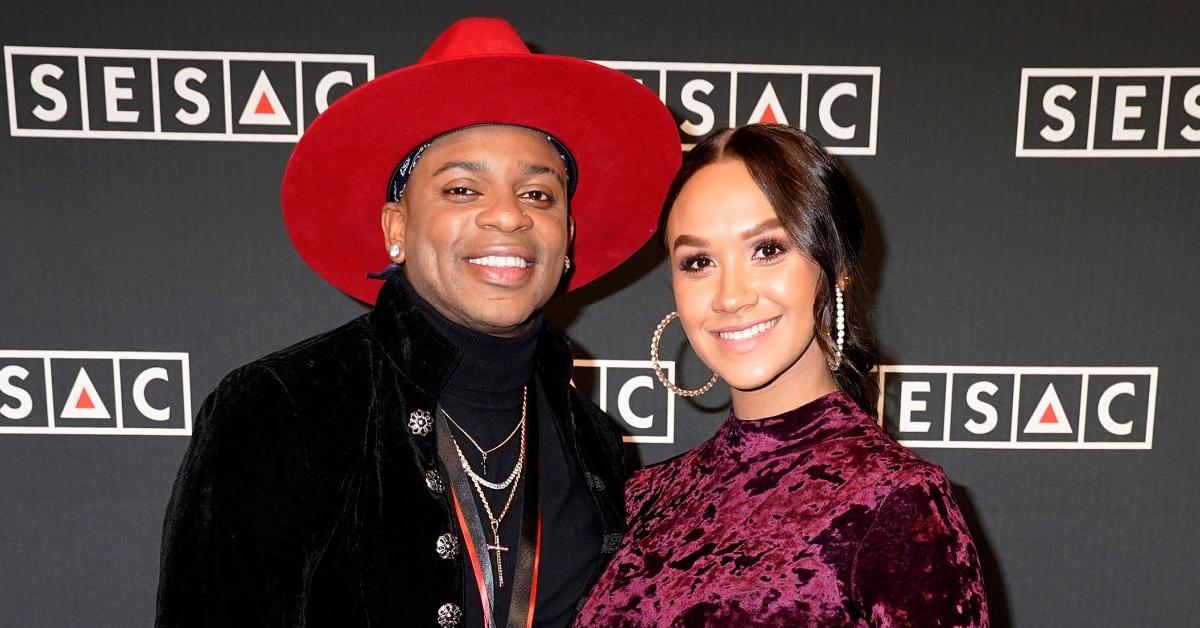 Article continues below advertisement
Who is Jimmie Allen's wife, Alexis Gale?
Alexis Gale was born on Jan. 6, 1996, to parents Ellyne Gale and Tyrone Gale Jr. According to Stuffs That Matter, she is of Asian descent on her mother's side and of African descent on her father's side.
The outlet also shares that Alexis is a registered nurse, who attended the Delaware Technical Community College and Margaret H. Rollins School of Nursing at Beebe Healthcare. From 2015 to 2016, Alexis worked as a licensed esthetician at Zen Spa Fenwick in Selbyville, Del.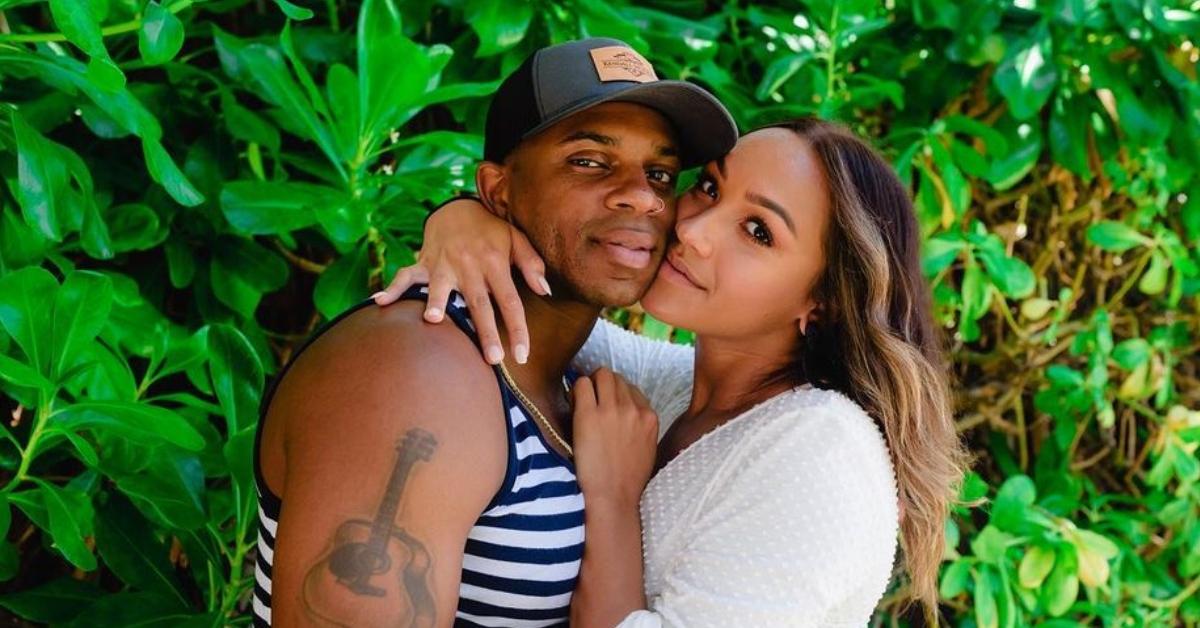 Article continues below advertisement
Alexis is a relatively private person, but she does share regular posts on her Instagram account. Most of the posts she shares are of herself and her family, which we will delve into in a bit.
For now, we think it's a great time to find out how Jimmie and Alexis met and fell in love.
How did Jimmie and Alexis meet?
Jimmie and Alexis, who both come from Milton, Del., were introduced by the wife of one of Jimmie's cousins in the spring of 2019. Although they grew up in the same city, they never really knew each other.
In an exclusive interview with People, Jimmie said he and Alexis had an immediate connection. "With Alexis being from my hometown, it is like always having a piece of home with me," he shared. "It was like we'd always known each other."
Article continues below advertisement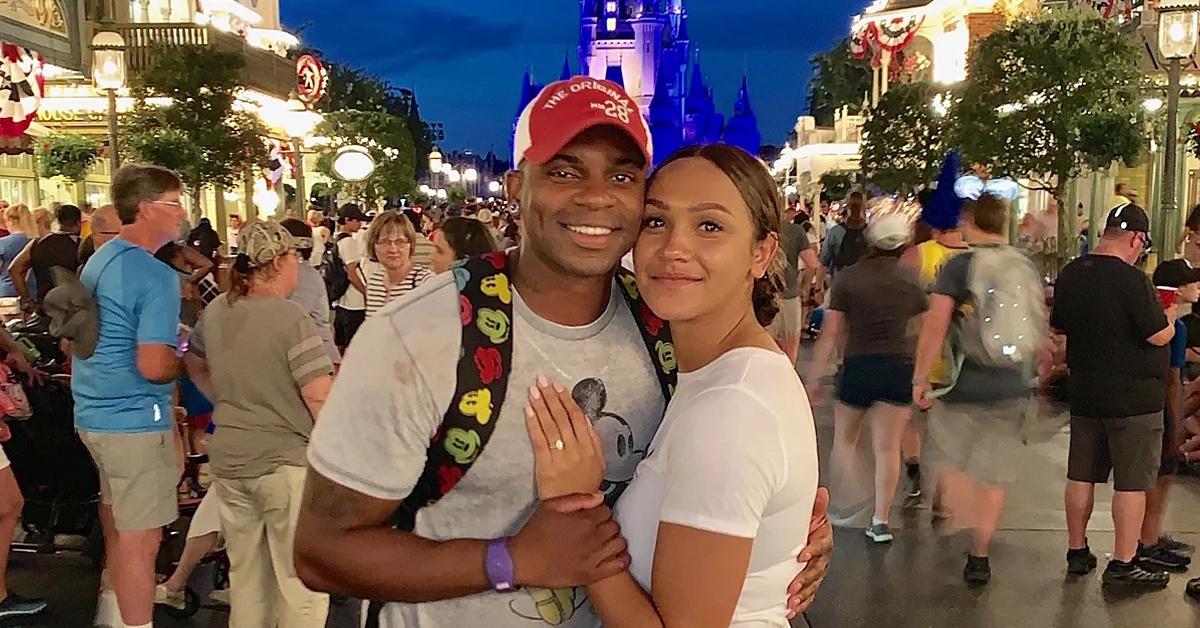 After dating for a few months, Jimmie popped the question at Disney World in July 2019. The proposal took place in front of Magic Kingdom. As People put it, "the proposal was a family affair, as both of their parents, their sisters, his cousin and a friend were on hand to help celebrate."
Article continues below advertisement
On May 27, 2021, the couple shared picture-perfect photos from their wedding ceremony. However, according to Country Living, "Jimmie and Alexis later revealed that they'd actually married a year before in a private ceremony." The celebration took place in Delaware on June 18, 2020, aka Jimmie's birthday!
Do Jimmie Allen and Alexis Gale have any kids?
Yes — Jimmie and Alexis have three kids. On March 1, 2020, Jimmie and Alexis welcomed their first child together, a little girl named Naomi Bettie Allen. While this was their first child together, Jimmie also has a son, Aadyn, from a previous relationship that the couple has been raising together.
Article continues below advertisement
Jimmie and Alexis welcomed another daughter, Zara, on Oct. 16, 2021.
We wish them the best of luck in the future, and for now, you can catch Jimmie on My Kind of Country on Apple TV Plus.