Is Jimmie Allen Hiding Something? The Real Reason He Always Wears a Hat
One of the main accessories fans always notice Jimmie Allen wearing is his cowboy hat. What exactly is his reason for wearing the accessory? Details.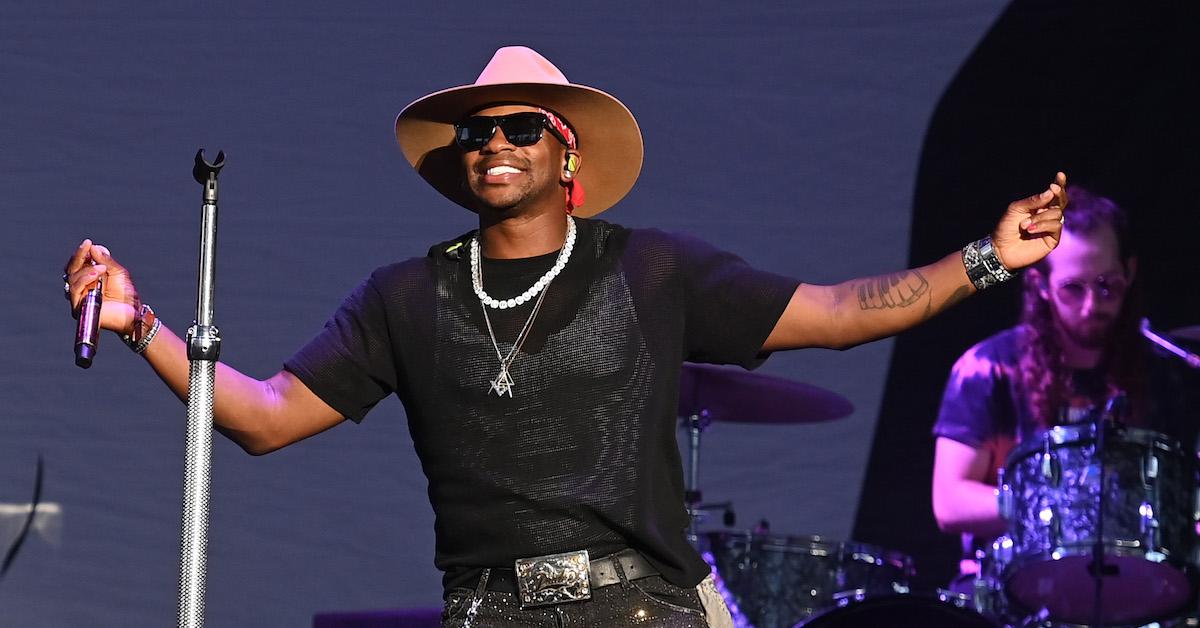 Country music lovers absolutely adore Jimmie Allen for his wonderful discography, amazing vocals, and guitar-playing skills. He's got songs like "Freedom Was a Highway," "Make Me Want To," and "Good Times Roll" to sing along to and he is not slowing down anytime soon.
Article continues below advertisement
It's very surprising he didn't get far while starring on American Idol considering how beloved he is nowadays. But that setback didn't stop him, clearly, as he has a successful music career and now is even on Dancing With the Stars. With that being said, fans of Jimmie clearly love his music, but there's still a lot to learn about the star. Namely, fans are still asking why he always seems to be wearing a hat no matter where he is. Is there something he's hiding? Keep reading to find out.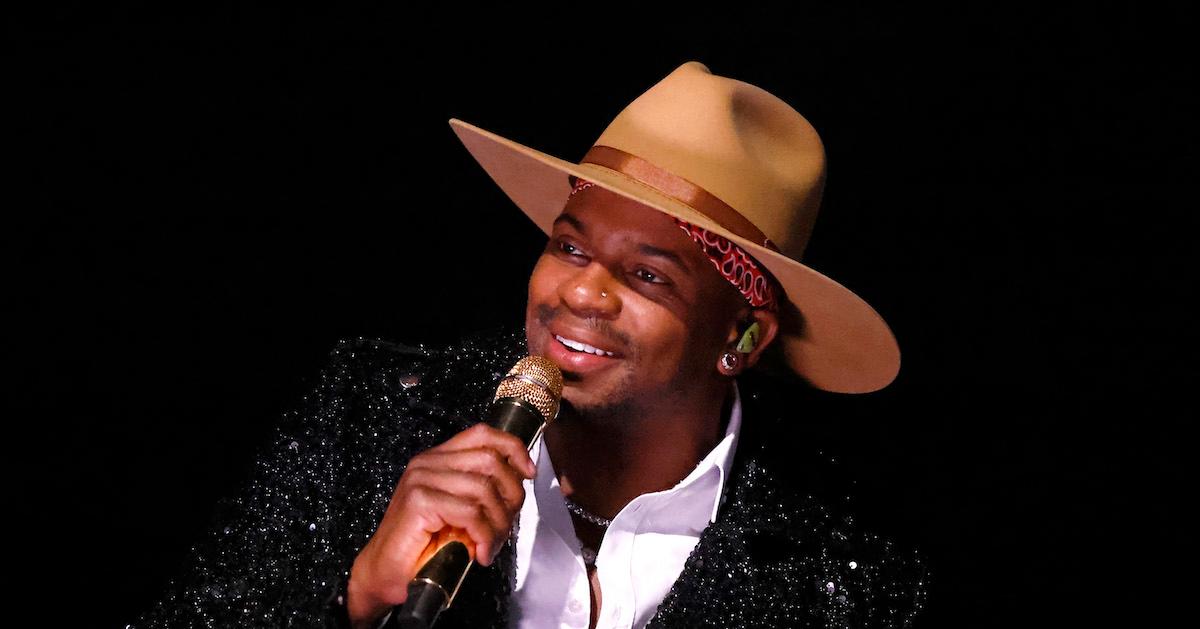 Article continues below advertisement
Why does Jimmie Allen always wear a hat?
When asked about his favorite accessories by New York Magazine, Jimmie Allen was pretty candid and honest about the items he cares about most in life. Describing the hat he was wearing during the interview, he said, "I always wear a hat. I used to wear fedoras back in the day, then switched over to cowboy hats, but this one is kind of a mix between a cowboy hat and a fedora."
"It's like a cowboy hat up top, but instead of the ends folding up at the sides like on a cowboy hat, it's straight all around, which is actually really hard to find," he continued. "I first saw this hat on someone else while I was working on a show and I was like, 'I need to get that.' I probably own 13 of them now. I wore it on my album cover."
It sounds like Jimmy just appreciates the look of having a nice hat on, and there's nothing deeper to his fashion choice than that.
Article continues below advertisement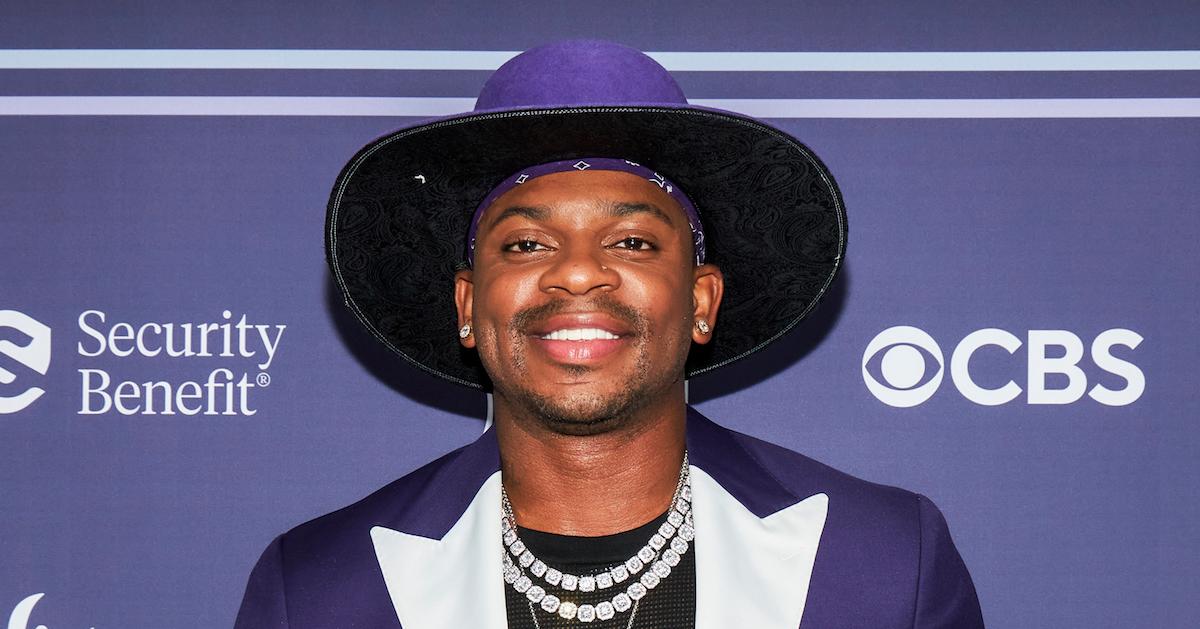 What other accessories does Jimmie Allen like to wear?
It's extremely apparent that cowboy hats are part of Jimmie Allen's signature look and it would be rare to spot him out and about without one. He revealed in the same interview about his hat obsession that he also really appreciates Nike Everyday Plus cushioned crew socks and Nike Air Jordan 1 Mid sneakers.
Article continues below advertisement
One of the other accessories Jimmie always has on him is a purple scarf. According to Taste of Country, Jimmie carries the scarf tied to his belt loop as a memorial to his late grandmother, who passed away in 2014.
"Every time I play a show, you will see a purple scarf tied to my belt loop, and that was my grandmom's scarf," he told the publication, noting how integral his grandmother and mother's support has been in making him the star that he is today.
According to Motor Trend, he also cares as much about cars as he does about accessories. He revealed he feels connected to Ford trucks and admitted that it was a Chevy Malibu that helped him make it in the city of Nashville. Comfort and style are clearly key for this talented country singer in every aspect of his life.
Article continues below advertisement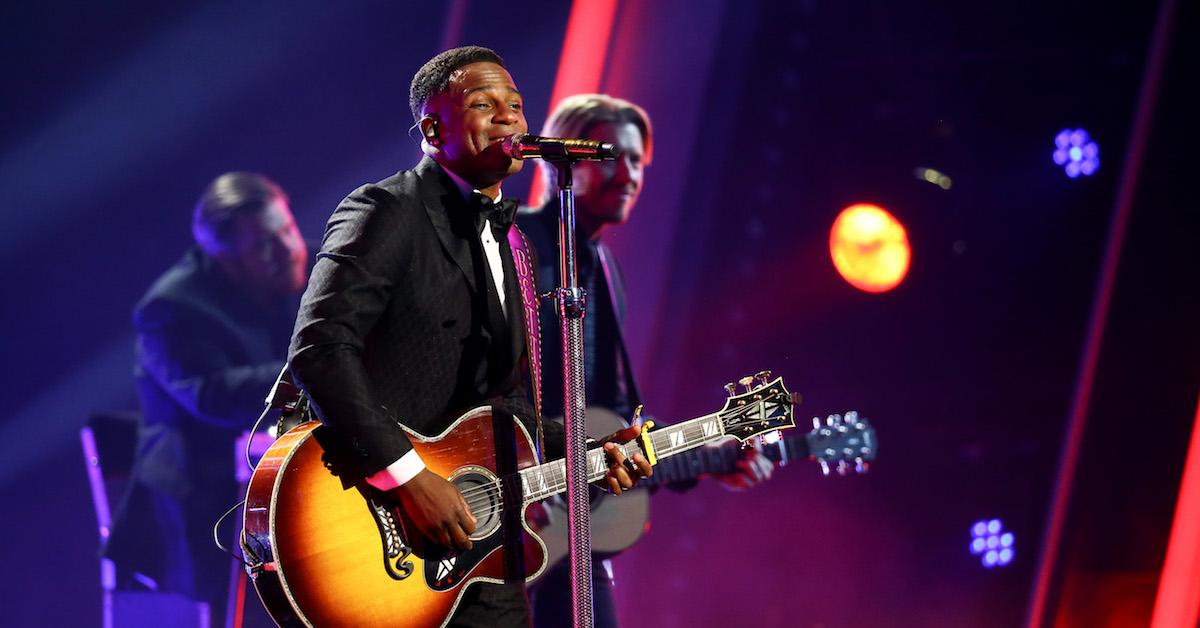 Why does Jimmie Allen wear bandanas? He has never publicly spoken about it.
If you've noticed Jimmie's tendency to wear hats in public, odds are that you've noticed he pretty consistently sports a bandana as well. Either tucked away under his hat or worn on its own, Jimmie seems to have quite a fondness for bandanas. However, unlike his hats, Jimmie has never really addressed why he wears a bandana. Whether it be a conscious choice to keep his hair tidy under the hat or another fashion statement like the hat itself, it has become another integral part of his look.
Article continues below advertisement
Is Jimmie Allen hiding anything under all those hats?
There's nothing he's hiding at all. His Instagram also reveals what life is like for him behind the scenes when he's not performing on stage. He recently posted precious pics of family time, his experience on Dancing With the Stars, what his social life is like with famous friends like Taye Diggs, and so much more. The most obvious note to take away from his Instagram though is that his cowboy hats are part of his signature look, and they're not going anywhere anytime soon.