Jimmy John's Manager Threatens to Fire Employee for Refusing to Drive Back to Work Drunk to Fix His Mistake
A general manager of a Jimmy John's threatened to fire his employee when she refused to drunk drive back to the restaurant to do his job for him.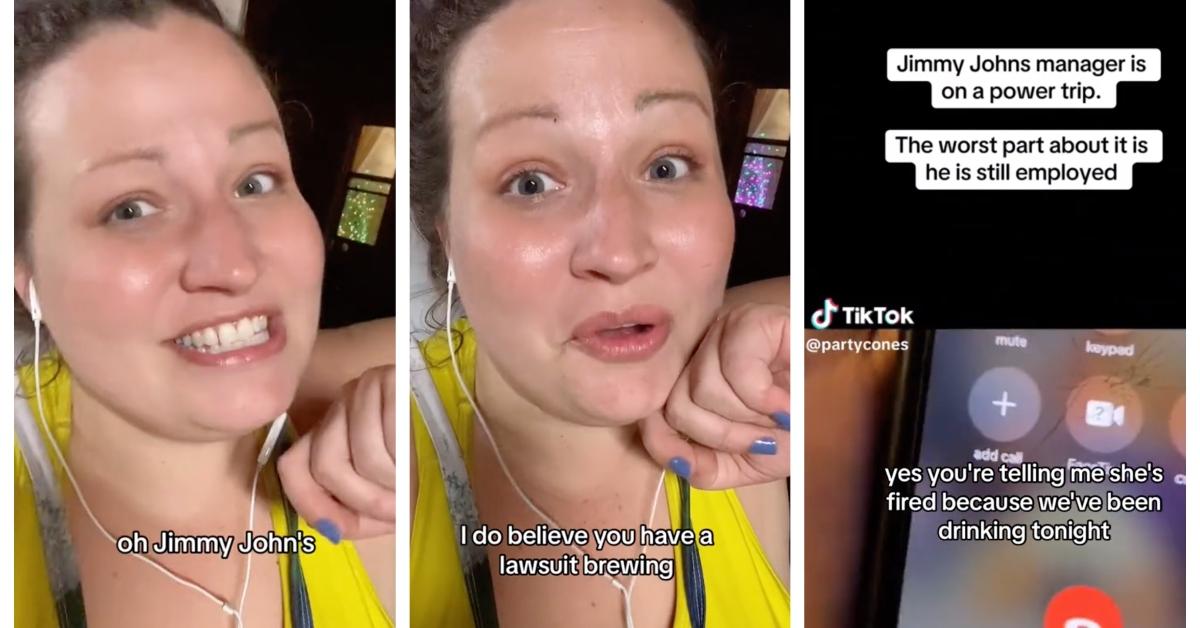 Article continues below advertisement
For one Jimmy John's employee, drunk driving almost cost her her job, but not in the way you might think. While off the clock and having drinks with her boyfriend, this woman was asked by her general manager to head back to the restaurant in order to take care of a mistake that was his job to rectify. After refusing to do so, because she had been drinking, the Jimmy John's general manager threatened to fire her. Is that even legal? Here's what we know.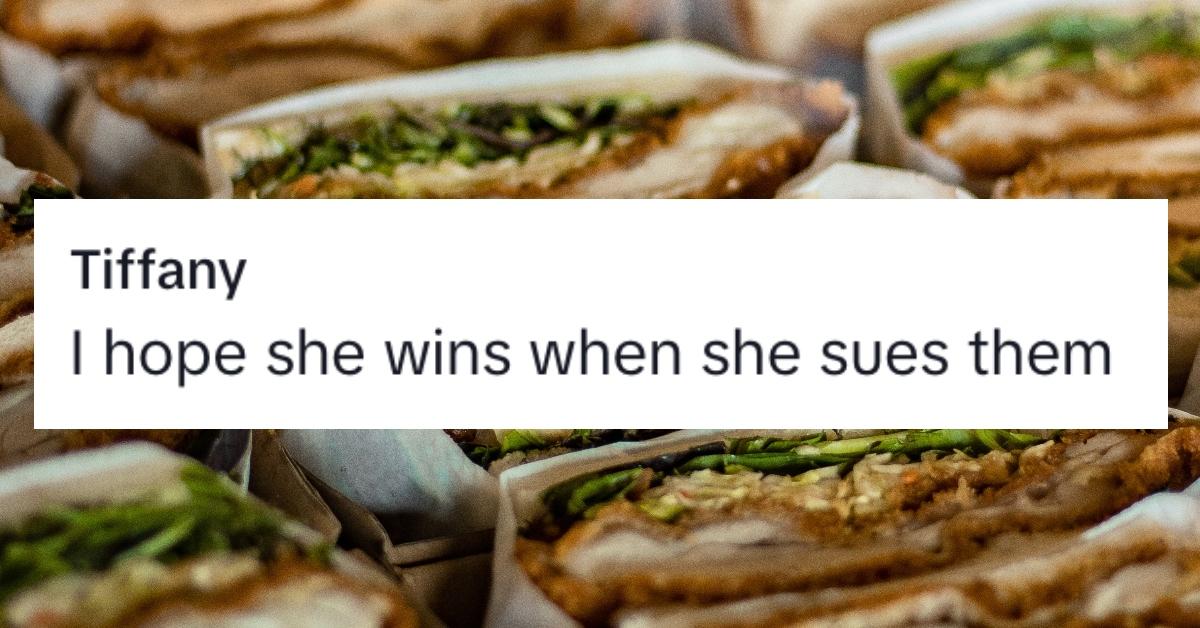 Article continues below advertisement
Refusing to drink and drive is not grounds for being fired.
Did we step through the looking glass? Are we in the Upside Down? At what point was refusing to drive drunk filed under "fireable offense?" I must have missed the memo where the world decided that caring about your safety and the safety of others was disrespectful.
This wild story was picked up by Jay Megan, who goes by @nerdypinkpanda on TikTok. This standup comic uses her TikTok to highlight unbelievable true crime stories, and this one really takes the cake. Or should I say, the sandwich.
Article continues below advertisement
Jay does an excellent job breaking down the bullet points of this story, but I was hungry for more information, so I went straight to the source. The Jimmy Johns employee who was nearly fired is @partycones on TikTok, but I'm going to call her Maria, after Maria Costello. She previously "held the Guinness World Record for being the fastest woman to lap the Isle of Man TT course – until Jenny Tinmouth took the record in 2009." The Jimmy Johns Maria also loves to ride motorcycles.
Article continues below advertisement
It all started with a phone call from Maria's boss. She and her boyfriend were relaxing after having a few drinks when Maria's boss tried calling her. It's important to note that not only was Maria off the clock, she is not on call for this job. Answering his frantic calls was a courtesy, not a necessity.
Per the caption under the video, Maria's boss neglected to leave a key to the restaurant and a new employee was unable to lock up. In the call, he is demanding she drive over and lock up because she lives closer. Here's the kicker: Maria's boss is unable to do this himself because he has also been drinking. The hypocrisy is jaw-dropping.
Article continues below advertisement
Maria's boyfriend repeatedly asks the boss if she's "fired because she's drinking tonight and can't drive." This is very smart because he will have this insane request on video and on record. "She's fired for not being able to do her job," replies the boss. Again, not providing a key to the restaurant is not Maria's job.

Article continues below advertisement
The general manager was not fired.
In a followup TikTok promising an update, Maria went into more detail about what happened that night. She shouldn't have to explain why drunk driving is bad, but Maria pointed to two bracelets she's wearing. Each has the name of a friend she and her boyfriend lost to a drunk driver who hit them while they were riding their motorcycles. Maria also rides a motorcycle. This was personal.
Maria is good at her job. "I'm one of those, 'I scratch your back you scratch mine,' managers," she explains. This is why Maria chose to answer her phone that night. Her boss was also "blowing up our phones up." He called both Maria and her boyfriend several times. It's unclear why he has her boyfriend's number, but that's hardly the worst thing this dude did.
Article continues below advertisement
Maria shares that the only people who have keys are her general manager, the second assistant manager, and her. Unbeknownst to her, the general manager made a copy of the key and locked it in the safe. Evidently the night manager tried to grab that key, but entered the wrong combination too many times and permanently locked themselves out of the safe.
When asked if he would pay for an Uber to the restaurant and back, the general manager suggested taking money out of the Jimmy John's tip jar. As Maria put it, he thought she should "steal from her coworkers." Sadly, this horrible boss is still employed there. "I have not received an apology," says Maria who thankfully is still gainfully employed. Interestingly enough, the general manager didn't show up for a manager meeting held the day after this incident. Now who's not doing their job?