This Is What Subway Bread Is Really Made Of
What is Subway's bread made of? The popular sandwich chain is currently under fire for adding a shocking amount of sugar to their "healthy" bread.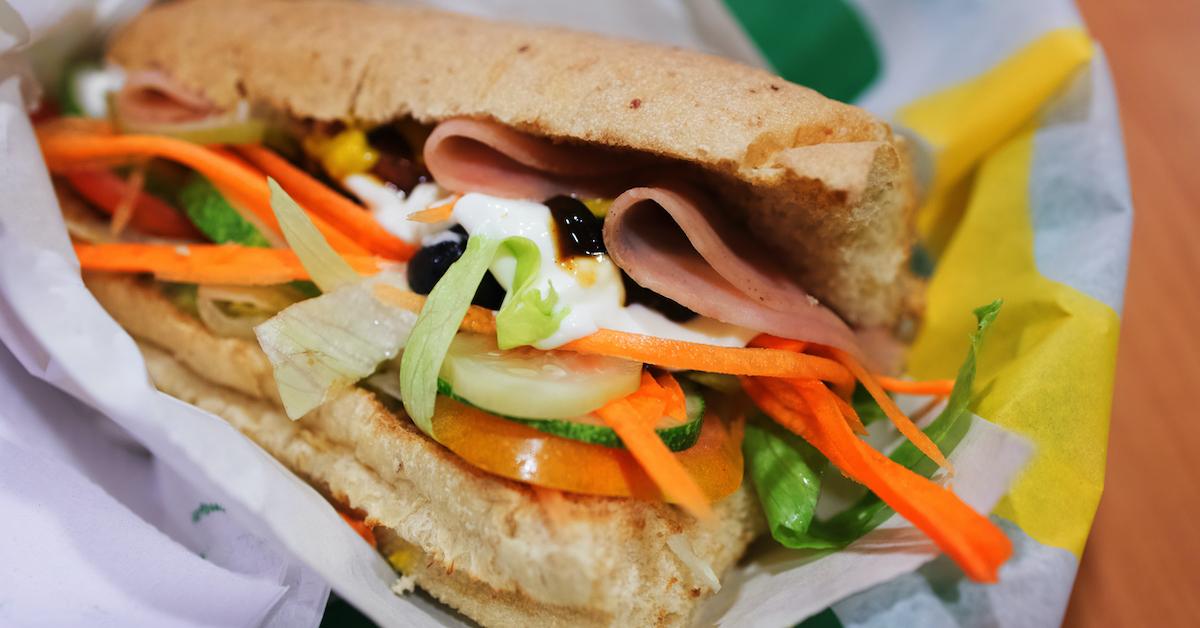 Although most people don't think about the sugar they ingest while simply eating a sandwich, Subway sandwich enthusiasts in Ireland are re-thinking their seemingly "healthy" fast food choices after the country's Supreme Court decided there was simply too much sugar in the restaurant chain's bread to actually call it "bread."
So, what are Subway customers expected to call it?
Article continues below advertisement
We're delving into what Subway bread is actually made of, how much sugar is in a regular sandwich, and maybe a few fast-casual alternatives if you aren't looking to get your daily sugar intake from that supposedly nutritious lunch you generally opt for.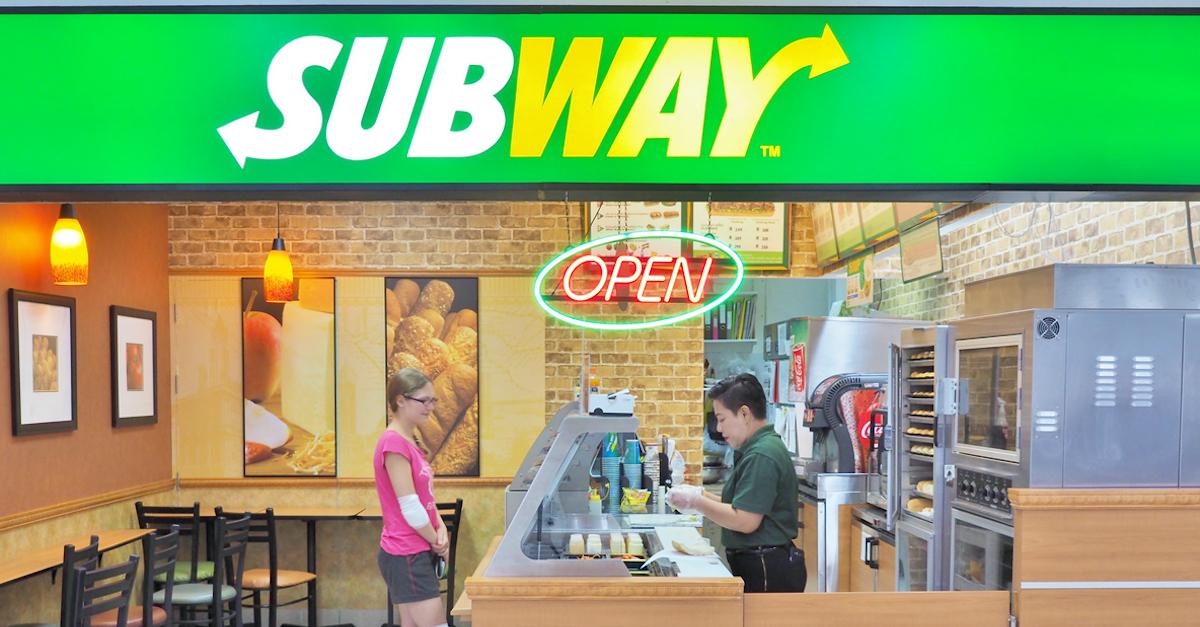 Article continues below advertisement
What is Subway's bread actually made of? Here's what you've been eating:
Ireland's law states that bread's sugar-to-flour ratio shouldn't exceed two percent, and Subway's "heated sandwich" bread apparently contains a whopping 10 percent ratio, according to The Independent.
Therefore, the Irish Supreme Court is excluding Subway's bread from the "bread" category, because the sugar exceeds the limit by a shocking amount. Now, sandwiches, such as their mighty meatball subs, cannot be defined as a staple food, which goes untaxed.
According to Subway's U.S. Product Ingredient Guide, the chain offers 16 different types of bread as of 2020, and most of them include similar ingredients — spices and herbs aside. The basics include wheat or white flour (aside from the gluten-free option), as well as water, yeast, sugar, some sort of oil, salt, and baking soda.
Some of them also include texture-centric ingredients, such as guar gum, ground rice, and toasted bread crumbs.
Article continues below advertisement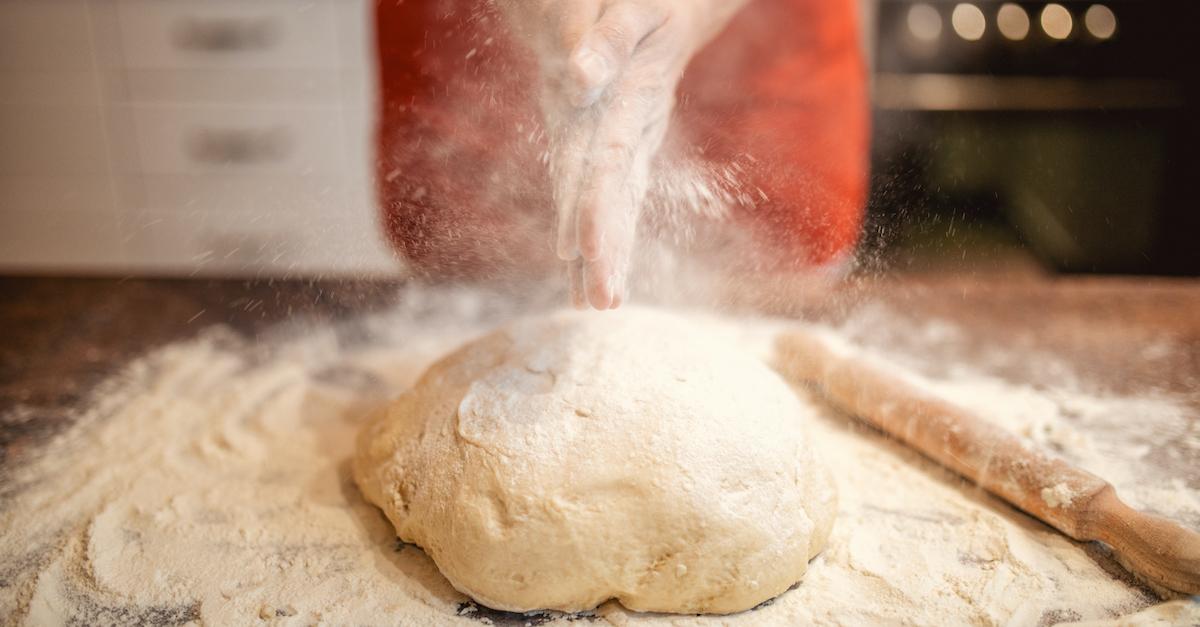 What will happen to Subway restaurants across the pond? They will most likely either be required to alter their bread recipe, but some speculate they could shut down or raise their prices, as staple foods aren't taxed, while "baked goods" are, per WBRC.
As of publication, the U.S. is seemingly still constituting Subway's bread as "bread," however, it's unclear if the U.S. has a different recipe, or if Ireland simply has higher standards for food. We're guessing it's the latter option, but it's yet to be confirmed.
Article continues below advertisement
How much sugar is in a regular sandwich?
Although Subway's sandwiches are apparently higher in sugar than most, there are some types of breads that are notoriously sugary. According to Insider, if you're on a health kick, you should probably avoid consuming sandwich staples such as Martin's Potato Bread, most cinnamon-raisin varieties, and — obviously — that classic bag of white Wonder Bread.
Article continues below advertisement
According to the USDA, a standard slice of white bread should contain about 1.5 grams of sugar, a slice of toasted French bread should have about 2.1, and Focaccia should have about 1 gram. If you're looking for a to-go sammie that won't spike your sugar too much, we might suggest trying Jimmy John's or Pret a Manger, just to be safe.
Or, you could break out your chef's hat, and attempt a TikTok sandwich recipe. The world is your oyster, and there are definitely sandwich options outside of Subway.
Twitter's reactions to Ireland's Supreme Court ruling have been hilarious.
Obviously, Subway fans and health enthusiasts alike are finding Ireland's Supreme Court ruling to be seriously hilarious. Check out what they've had to say about it, below:
Article continues below advertisement
Article continues below advertisement
Subway's bread may be too sugary to legally be "bread," but that isn't to say we won't keep eating it. Sometimes, a veggie sub seriously hits the spot.