JJ Da Boss of 'Street Outlaws' Not Only Has a Ton of Children, but Grandkids Too
JJ Da Boss from 'Street Outlaws' has 11 kids and five grandchildren, but the reality TV personality likes to keep his family life private.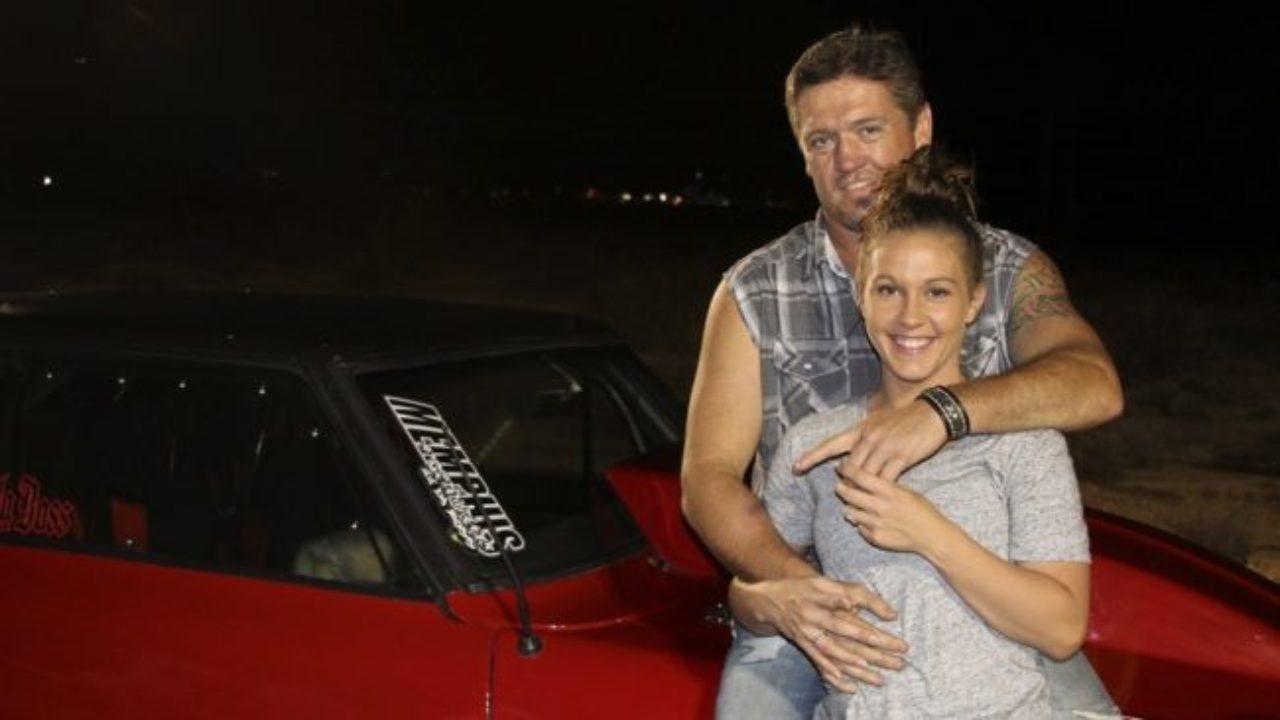 The Discovery series Street Outlaws has an undeniably cool premise: cars capable of hot, nasty, badass speeds competing toe-to-toe in drag races. The thing is, though, if you're just about racing, then you could watch Nascar, Formula 1, or any number of cool car racing promotions. What makes the Discovery show so compelling is the cast of "characters" that have been assembled, along with how they reconcile their personal lives with drag racing, like JJ Da Boss and his kids.
Article continues below advertisement
JJ easily became a fan favorite and it's kind of difficult to not be drawn to him when you're watching the show. He's charismatic, quick thinking, talks about as fast as he drives, and even possesses a certain amount of charm. Not everyone is infatuated with Da Boss, however.
Chad Larkin and his wife Genny, who are also race car drivers, alleged in 2018 that JJ, while hosting Street Outlaws, attempted to kill Chad during a brawl.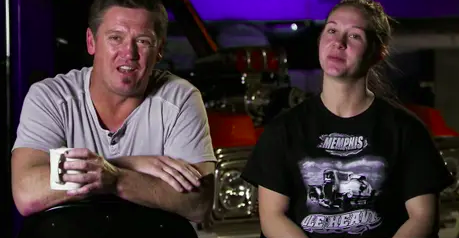 Article continues below advertisement
"Larkin literally believed the Street Outlaws were attempting to kill him. He literally feared for his life..." the federal civil complaint states. It further states that not only did JJ severely beat Chad, but that it occurred during filming of the TV show.
Chad says that he was subjected to several kicks to his head and body after JJ yelled, "F--k you, fat boy, get your own show!" and lunged at him.
Chad says that JJ reached out to him for a $1,000 street race that would be filmed and put on the show but that it was conducted under dubious pretenses. He lawsuit alleges he was asked to bring along a friend dressed in prison attire and was fed lines meant to create fake animosity between him and JJ — animosity that soon turned real.
Article continues below advertisement
Chad alleges he was asked to do other "suspicious" things, like not mention the race was for Street Outlaws on social media, and that he was asked to wait in an area in Memphis and was only texted the address where the race was to take place 30 minutes beforehand. Also to blame, according to Chad and Genny, were the reality TV show crew.
Article continues below advertisement
The document states: "While the assault was ongoing, the producers of the show made no effort to stop it. Rather, the camera crew and producers continued filming… one of the producers instructed a cameraman to get closer and get a better shot."
On May 15th, 2019, court documents suggest that Chad entered into arbitration with JJ and the production company. You can read the entire docket here.
What's JJ Da Boss's net worth?
The racer is reportedly sitting on a cool $1 million, but it's difficult to verify these figures. The average annual salary of a street racer is around $40,000, but JJ is probably nabbing close to $20k an episode as Street Outlaws is a long-running reality TV series and an extremely popular one at that.
Article continues below advertisement
How many kids does JJ Da Boss have?
The racer has a total of 11 children and five grandchildren, but not all of them are with his current wife, Tricia Day, who is also a race car driver who goes by the nickname of "Midget." He had four of his kids with Tricia, and they're quite young, so his grandkids are from his other seven children he had before he met the fellow dragster. Not much is known about his kids, save for Josh Day, aka "Doughboy," who also races on the TV series.
Article continues below advertisement
Doughboy currently rocks a 1962 Impala named Debo, which he worked on and perfected with his father. "DB" is married to a lovely woman named Chelsea and the two are raising little squirts of their own, Kamden and Novaleigh.
Article continues below advertisement
What's the age difference between JJ and his wife, Tricia?
JJ is currently 46 years old and many people think that there's a big age gap between him and his main squeeze, mainly because she looks so darn young. Seriously, whatever her skin care routine is, I want to know it.
Not much is known about Tricia's life before she got hitched to JJ, but a lot of people speculate she's in her 40s. Some people just have good genes like that, I guess.
You can catch episodes of Street Outlaws on Discovery and Discovery GO to see more of JJ and Tricia's racing action.