The 'New York Post' Said J.Lo Is Bigger Than Shakira and the Internet Exploded
The internet has some feelings about who should really be headlining the Super Bowl halftime show. Who wins in the battle of J.Lo vs Shakira?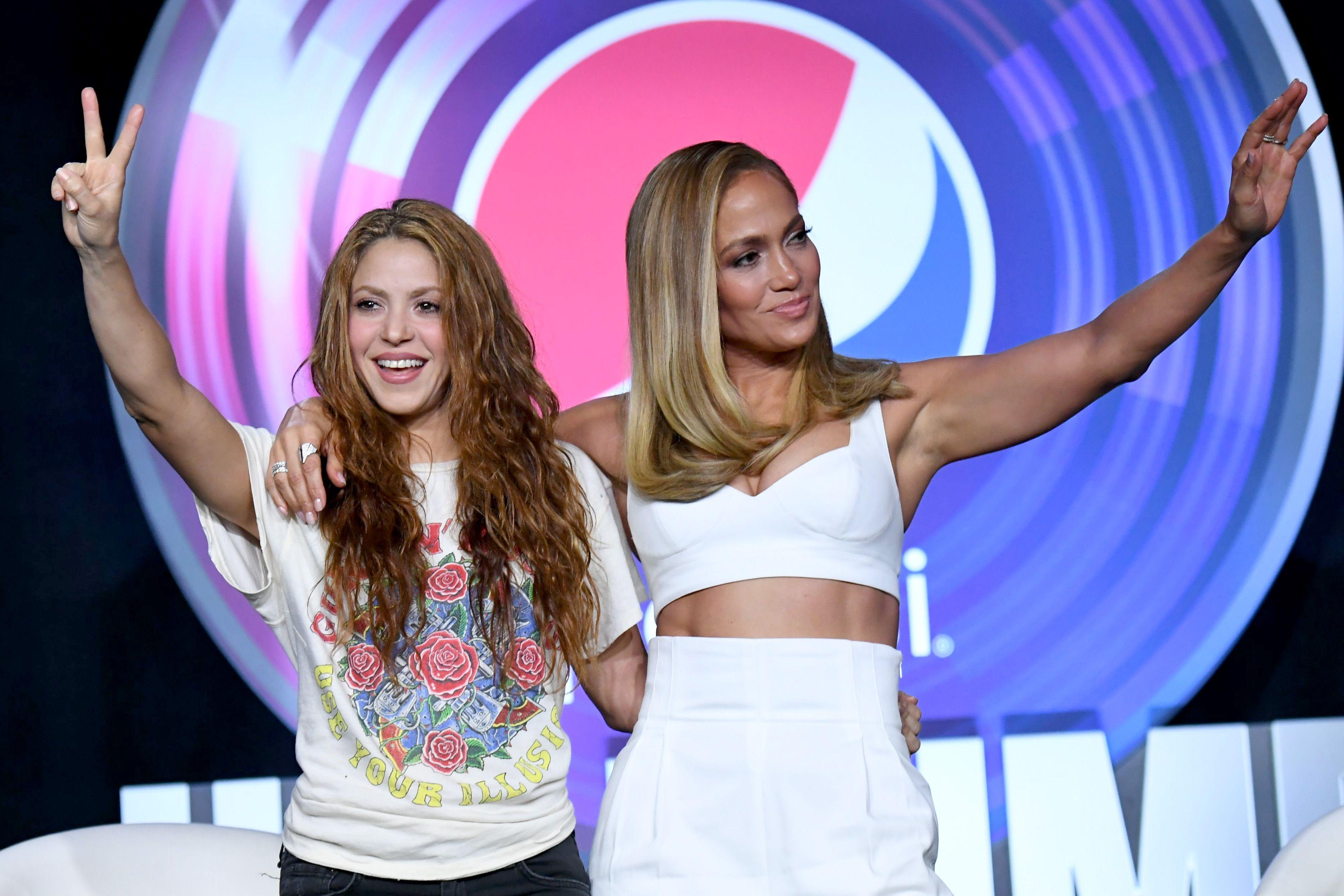 Ahead of their Super Bowl halftime show performance on Feb. 2, Shakira and Jennifer Lopez held a press conference in Miami to discuss what fans can expect to see. The two queens of pop talked about how they merged their musical styles and the desire to show more Latino representation.
They also spoke about how they intend to honor Kobe Bryant in their show.
Article continues below advertisement
But the reason why the stars are trending on Twitter isn't because of the press conference. It's because the New York Post shared an article entitled, "Jennifer Lopez is too big to share Super Bowl 2020 halftime show" and the internet had a few opinions about that. So who wins the battle of J.Lo vs Shakira?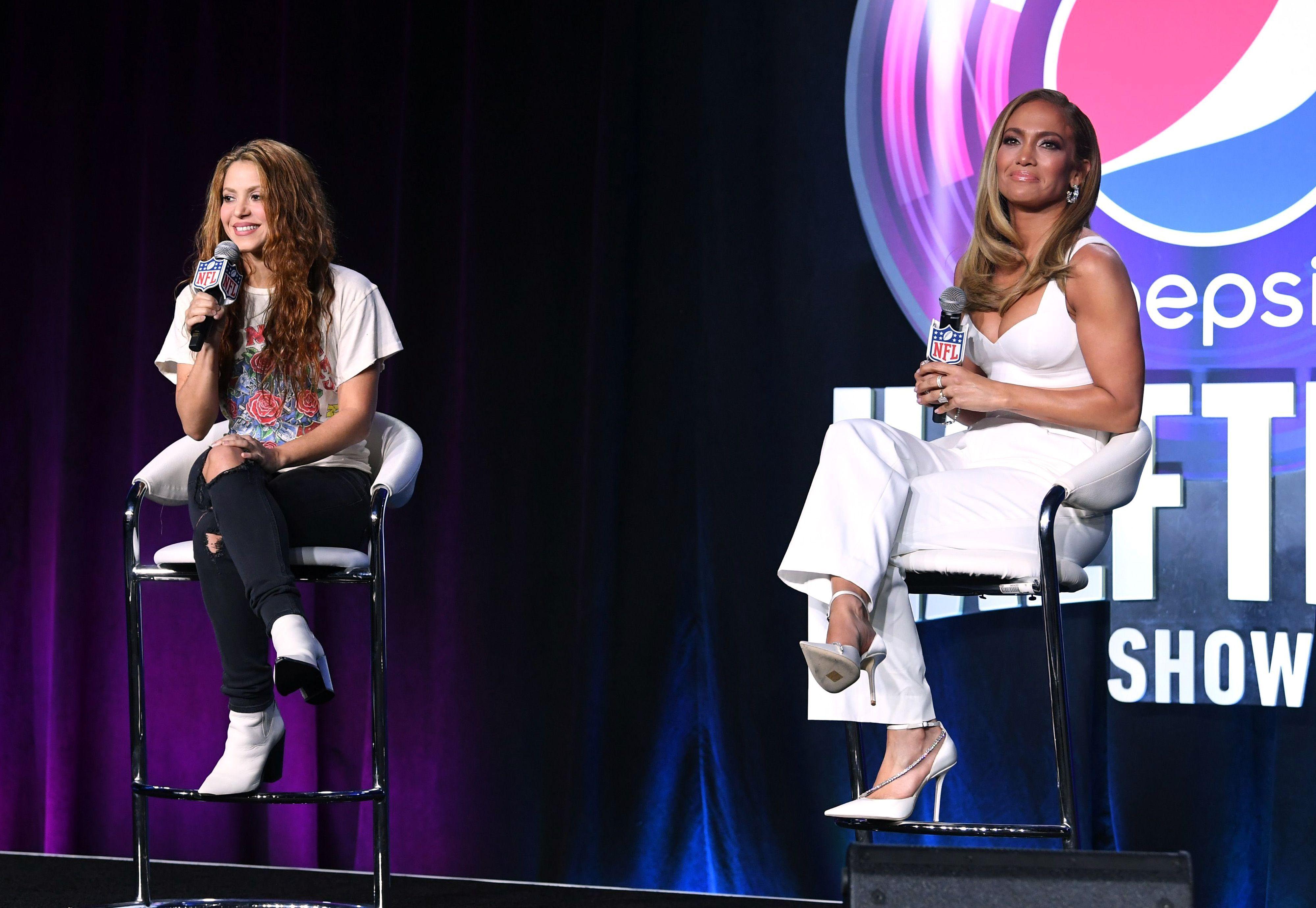 Article continues below advertisement
The 'New York Post' accidentally pitted J.Lo and Shakira against each other.
In the article, writer Chuck Arnold had some not very favorable things to say about the decision to have J.Lo and Shakira share the spotlight. For one thing, he suggested that the "Hips Don't Lie" singer only got her part because she's managed by Jay-Z's Roc Nation. Jay-Z previously cut a deal with the NFL for Roc Nation to consult on live music entertainment, like the halftime show.
He then went on to say that J.Lo has had a big year, with her role in Hustlers and her engagement to A-Rod. On the other hand, he said that "Shakira's biggest claim to U.S. fame in recent years has probably been her forgettable stint as a coach on The Voice. Her recording career in the English-language market hasn't been the same since...the '00s."
He did say that her career, when it comes to her "Spanish-language output", has been bigger.
Article continues below advertisement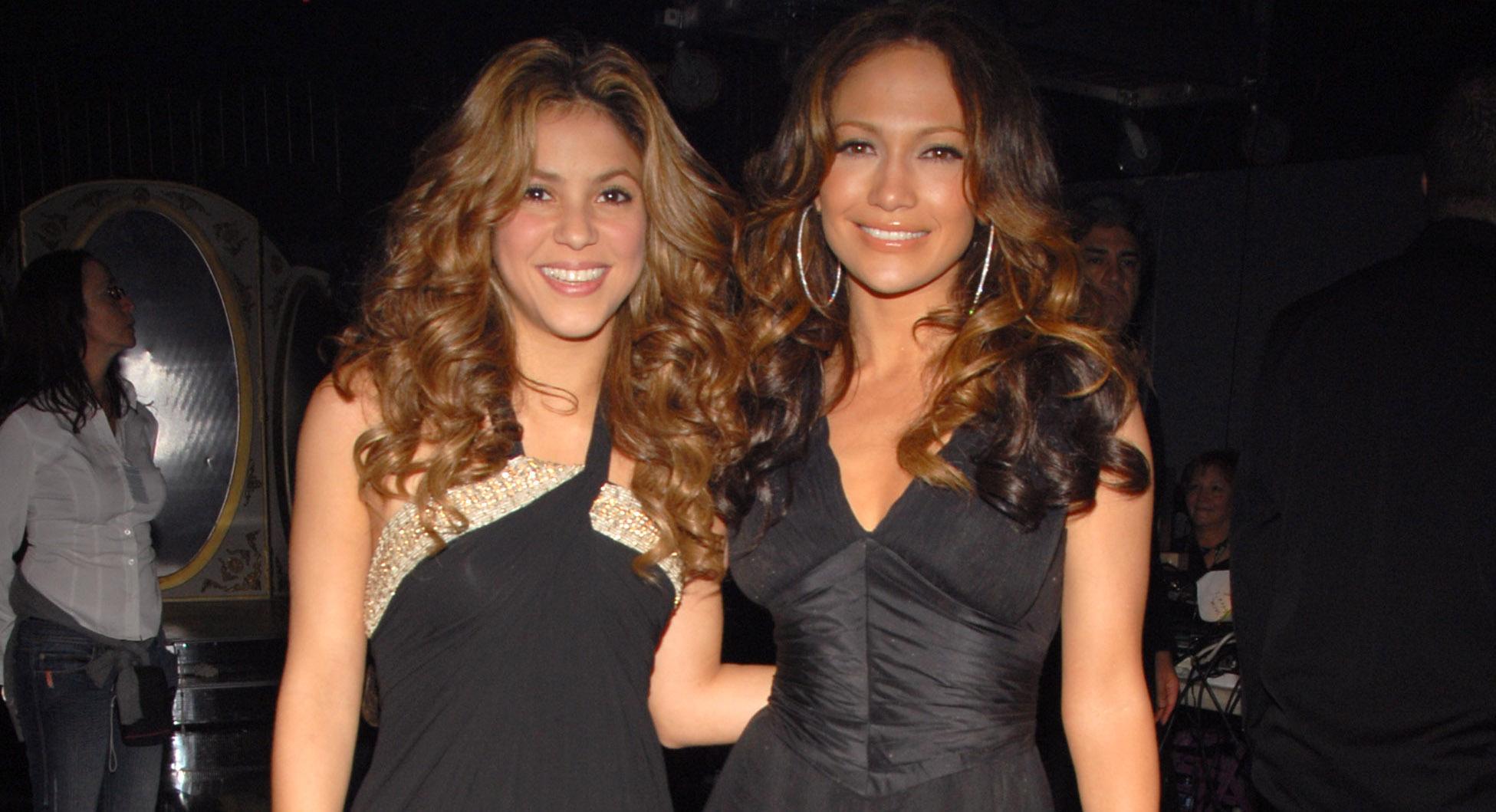 He acknowledged that Miami, which is where the Super Bowl is taking place, has a high Spanish-speaking population, but said that, because J.Lo speaks and sings in Spanish too, there's no need for Shakira to be there. He concluded with, "Sorry, Shaki, but Jenny doesn't need you on her block."
And, needless to say, the internet went off.
Article continues below advertisement
Twitter users quickly got Shakira trending when they came to her defense.
Following the article's publication, predominantly, people were not happy about the New York Post's viewpoint. One of the biggest complaints was that the article did not acknowledge Shakira's worldwide presence. It was repeatedly noted that, while J.Lo's fanbase is mainly in the U.S., Shakira has a more international presence.
Article continues below advertisement
It was also acknowledged that the "On the Floor" singer does not have nearly the same amount of accolades that Shakira has, in the U.S. or otherwise. J.Lo has sold 40 million albums worldwide. The "Me Gusta" singer has sold nearly double that. And, although J.Lo was nominated for two Grammys, in 1999 and 2000, she won neither. Shakira has been nominated six times and won three, in the U.S. Grammys alone.
Article continues below advertisement
But others were mostly frustrated by the article and by the reaction from the pop queens' fanbases because the singers just held a press conference in which they talked about promoting "unity" and "diversity".
"Two Latinas, doing this in this country at this time, it's just very empowering for us," J.Lo said. "And for me, I'm very proud to be able to help and put forth that message."
Shakira added that the performance would focus on "a message of unity and also show what a relevant force the Latin community is in this country."
Article continues below advertisement
So, you know, maybe don't come for these two Latina powerhouses. Considering there's no need for each of them to perform alone when they can instead be two women, empowering each other on stage.