Jo Koy Loves Making His Teenage Son the Butt of His Jokes, but Can He Take It?
Jo Koy is on fire between a new Netflix special and a major brand collaboration. But what about his family life, and does he have children? Find out.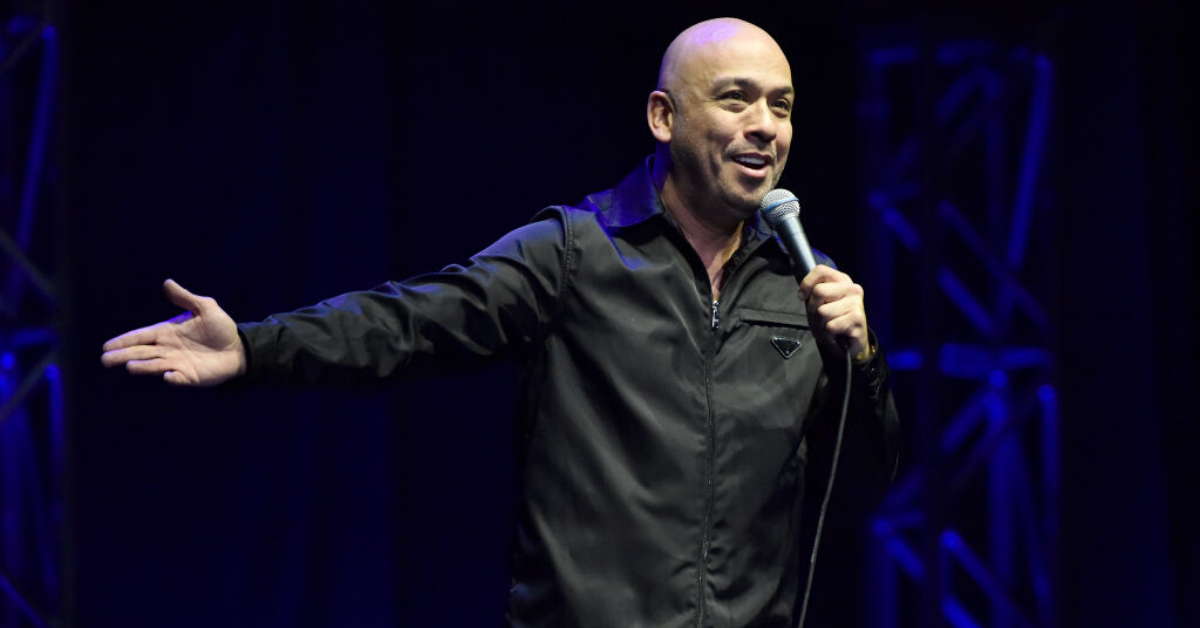 Joseph Glenn Herbert — or Jo Koy as he's better known — has certainly made a name for himself in the comedy world. You may recognize him from Chelsea Lately, where he was a regular roundtable guest, appearing more than 140 times!
But beyond that, he's a podcast host, an award-winning comedian, and a proud father.
Article continues below advertisement
Jo says that he draws much of his inspiration for his material from his family — specifically his son. According to his web bio, he's "on a mission to educate the masses on how to raise a millennial, the intricacies of Filipino traditions, and more."
And it's clear he's got no shortage of motivation.
Article continues below advertisement
Jo Koy's new Netflix special showcases Filipino culture.
Jo's new Netflix variety special puts the spotlight on the multi-dimensional culture, returning to where he lived as a boy. Jo Koy: In His Elements is an immersive series about the influences that are a huge part of his performances.
"I brought Netflix to the Philippines, man! I'm going to show you music, performers, food," Jo says.
Article continues below advertisement
"Every element of this show is Filipino. I get to bring some of my Filipino friends that are killing it in the business back to Manila to see where it all started," he continues.
This comes on the heels of Joe's successful Netflix special Comin' In Hot in 2019. In 2018, he received the "Stand-Up Comedian Of The Year" award at the 2018 Just For Laughs Comedy Festival.
He's also collaborating with Illest Brand.
As if a new series weren't enough, its release is perfectly timed to launch on the same day as Jo's collaboration with Illest Brand, featuring limited-edition tees and hoodies.
Illest is a streetwear fashion brand known for promoting bold yet simplistic designs and self-empowerment vibes, saying it "lives by the motive that none but ourselves can free our minds."
Article continues below advertisement
The four designs draw inspiration from Jo's new Netflix series, featuring an iconic Jeepney and old English lettering, as Hype Magazine reports. Illest is hoping the designs offer a cultural twist that represents Jo's individuality.
The team-up is being called the first of its kind in the comedy world.
Article continues below advertisement
Business aside, Jo is still a family man.
Jo is the father of one 17-year-old son, Joseph Herbert Jr., or "Little Joe" as he refers to him in stand-up. Little Joe's mom is singer Angie King.
Jo talks about his son (and busts on him) quite a bit. So much so, in fact, that there's a compilation of Little Joe on the receiving end of Jo's jokes — like how he wants a car, but not just any car, a Porsche, to which his dad responds in expletive terms.
Little Joe can take it, though, and was able to join his dad on a recent trip to Manila, which was a memorable experience for them both. The comedian has also brought his son on-stage with him, and they're featured together often on Jo's social media.
We're looking forward to learning more about Filipino arts, culture, and daily living and wish Jo — and Little Joe — continued happiness.