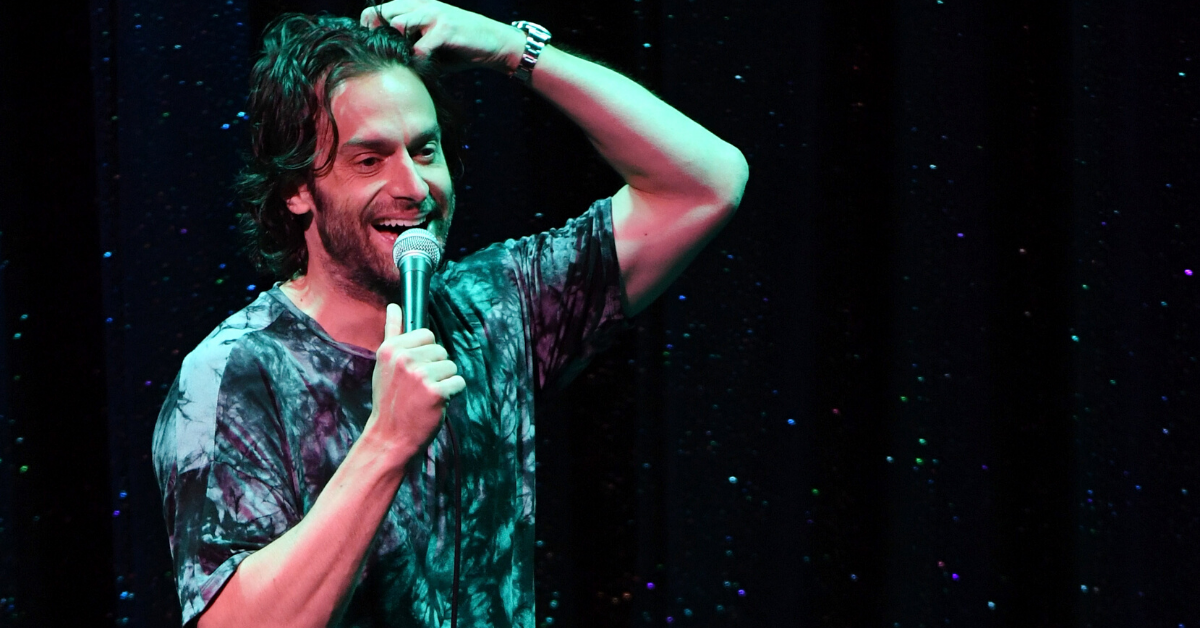 The Surprising Intel on Chris D'Elia's Secret Girlfriend — and Their Huge News
By Kate Brierley

Updated
Ah, Chris D'Elia. He's best-known as a highly successful American comedian and actor, with Keanu Reeves look-alike in close second (I mean, seriously, though). His newest Netflix stand-up special No Pain drops on April 14.
You may recognize Chris from the NBC's situation comedy Whitney and sitcom Undateable, as well as Glory Daze on TBS. He also played the mega-creep character Henderson on the popular stalker series, You.
Article continues below advertisement
Chris also hosts the popular podcast Congratulations with Chris D'Elia, where he spitballs about anything and everything that's on his mind. You know — like the fact that he's about to become the proud father of a baby boy.
Wait...what? He's notoriously hush-hush about his personal life, but here's what's going on.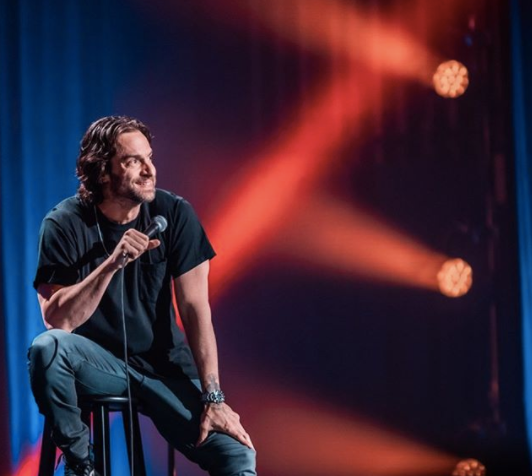 Article continues below advertisement
So who is Chris D'Elia's girlfriend now?
There's no doubt that the 40-year-old has talent and charm, and it's not lost on the ladies. He is the ex-husband of actress Emily Montague, to whom he was married from 2006 to 2010.
On his podcast, Chris makes casual references to "his lady," but doesn't divulge much else, much to the chagrin of fans everywhere.
So who's the special woman? Chris' current partner is said to be Kristin Taylor, the stop-motion animator and creator behind Hi Big Dog Media.
While her Insta is private, according to her company's bio, she hails from North Carolina. She named her business for her dog, Cooper, and is "inspired by all things, but especially hip-hop, holidays, dogs, girls, pop culture, and folktales."
Article continues below advertisement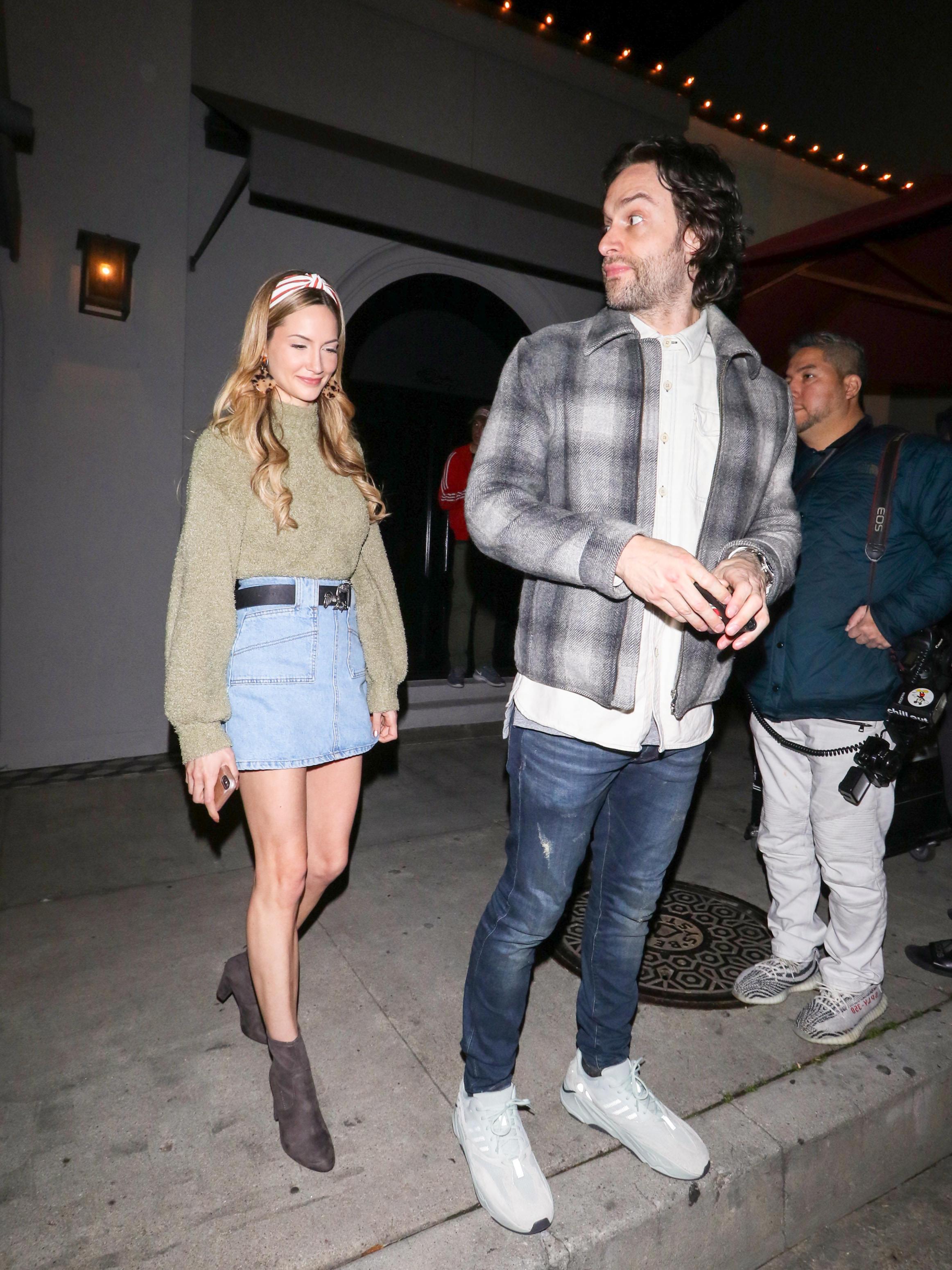 Here's what we know about the mysterious couple.
Fans cracked the code on Reddit regarding the mystery woman in Chris' life, saying she's both his baby mama and possibly fiancé.
The pair made a (very rare) public appearance on the red carpet for the Sicario: Day of the Soldado premiere in June 2018. Kristin has also been spotted here and there with him since, usually making subtle appearances as "the date" in public photos.
Article continues below advertisement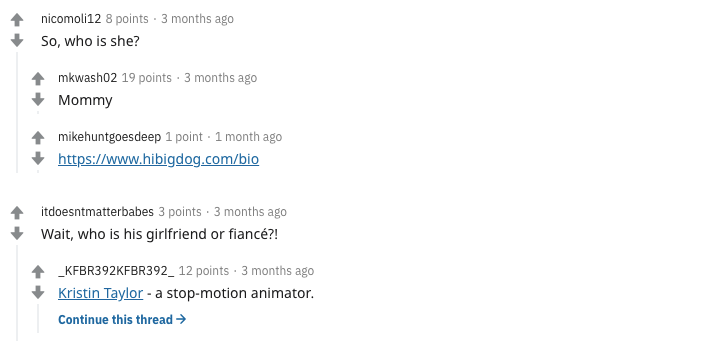 And yes, there really is a D'Elia baby.
Yes, Chris is really about to become — or might already be — a dad to a baby boy, as he announced on Episode 151 of his YouTube podcast. This was in December 2019.
Initially, fans thought he was joking. But at the 28:00 minute mark, he shares the news. While he doesn't reveal a due date, he continues on to say he fully plans on matching family outfits, and that he's as ready as he'll ever be to take on this new role.
"I've gotta tell you something, dude. I'm having a f**kin'...we're havin' a baby. That's right. Now I don't share this a lot — I don't share my personal life a lot," he says.
"Dude, your boy's having a f**king baby. Does it make me nervous to talk about it? Yes, because, you know, that's real life. And it's not just me bullshitting and making fart noises."
Congrats and love to Chris and Kristin!