Joe Biden's Granddaughter Natalie Biden Is a Bonafide TikTok Star
Seeing as this is 2021, it shouldn't come as a surprise when someone has a TikTok account, even the grandchildren of President Joe Biden.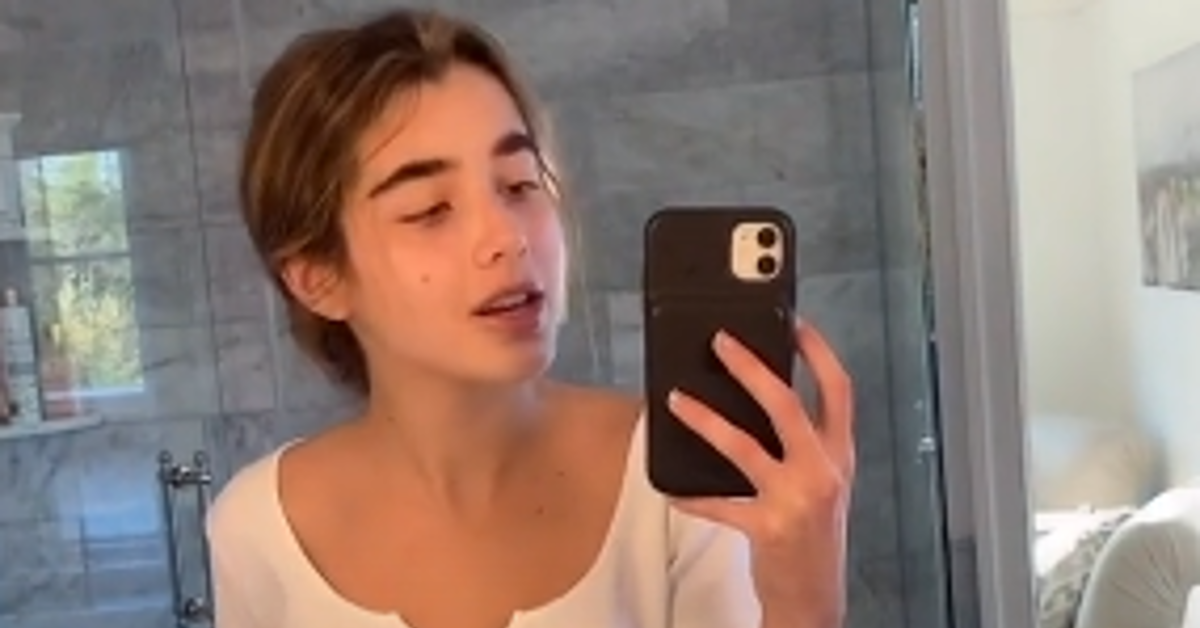 Whatever your thoughts of folks chasing social media clout are there's one thing that's for sure and it's that new mediums and media trends are definitely here to stay.
Whether you're someone wearing tie-dye sweat suits and performing half-baked dance routines in YouTube-tutorial makeup for a few seconds, or you're the grandchildren of President Joe Biden, tons of different people are uploading content on platforms like TikTok.
Article continues below advertisement
One of Joe Biden's grandchildren, Natalie Biden, has secured a sizable following for herself on TikTok.
If you've scrolled through your fair share of TikToks then there's a good chance that you've seen some of the uploads of @natbiden, President Biden's 16-year-old granddaughter Natalie. She's posted several lip-syncing and dancing videos featuring other members of her family, and has managed to amass a whopping 7 million likes already on TikTok and over 1.5 million followers.
Article continues below advertisement
Maisy, the youngest daughter of Hunter and Kathleen Biden's kids, has also gone viral in the past for her election-themed posts. She's attended several political conferences and has accompanied her grandpa on international trips. She even introduced him in front of the DNC. Maisy's posts seem to be more comedy-themed than Natalie's, and she also includes members of her family in her videos.
Article continues below advertisement
A fun fact about Maisy: She actually played basketball with Sasha Obama at the same school they attended. She's got over 178,000 followers on TikTok and has racked up over 2.5 million total likes. Not bad for someone who didn't put her famous family name in her TikTok profile: It's @scoobeydoobey.
Joe Biden's oldest grandson, Robert aka "Hunter," is also on TikTok as @hunter.biden and, like his other relatives, he's got a respectable following: over 435,000 as of this writing. He's clocked in over 1 million likes with his dancing and duet videos, and even includes politically-themed captions to his clips like: "@scoobeydoobey pulling up to Georgia to protect the ballot counters #fyp #election."
Article continues below advertisement
Joe Biden's other grandchildren are also on social media, but not all of their accounts are set to public.
Finnegan Biden is no stranger to attending political debates and rallies: She also introduced her grandfather at the Democratic National Convention. She gained headlines recently too after taking to an Instagram Live with Maddie Ziegler, urging young people to go out and vote. While she is on both Instagram and TikTok, her @finneganbiden handles are private. Probably a wise move if she's planning on a political career sometime in the future.
Article continues below advertisement
Naomi Biden is more active on Instagram and Twitter than other social media platforms, so if you were hoping to see her take a viral personality quiz or do the Flappy Bird push-up challenge, then you're out of luck.
Biden's eldest granddaughter graduated from Columbia Law School and, prior to that, attended the University of Pennsylvania, and coincidentally finished undergrad in the same year as Tiffany Trump.
Article continues below advertisement
Naomi also launched a benefits quiz website that'll assist people in easily understanding just how much money they would get from the proposed stimulus bill.