Joe Rogan Is More Than Qualified to Be a UFC Commentator
In addition to hosting The Joe Rogan Experience, the UFC commentator and former 'Fear Factor' is a martial arts pro, but does he have a black belt.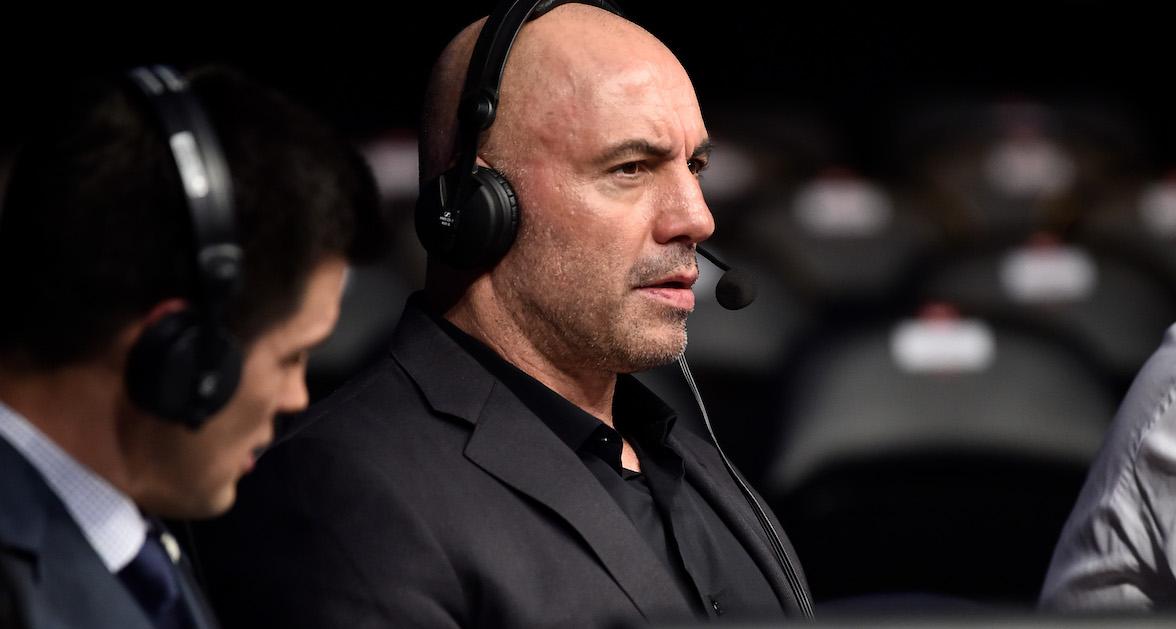 If being a stand-up comedian, UFC commentator, and successful podcast host wasn't enough, Joe Rogan also has a couple of black belts. Yes, he could literally kick your lights out.
An incredibly dedicated practitioner of martial arts, Joe holds black belts in both Taekwondo and Jiu-Jitsu. The former Fear Factor host is also trained in karate, wrestling, Muay Thai, and boxing.
Article continues below advertisement
He is especially known in the martial arts world for the power of his kicks. In a viral YouTube video, which has been viewed over 13 million times, Joe shows off the power of his rotation and the ballet precision angle of his leg.
First, you see his foot make contact with the punching bag, and then you hear the smack. No untrained person wants to be kicked by Joe Rogan and if you do, well — more power to you.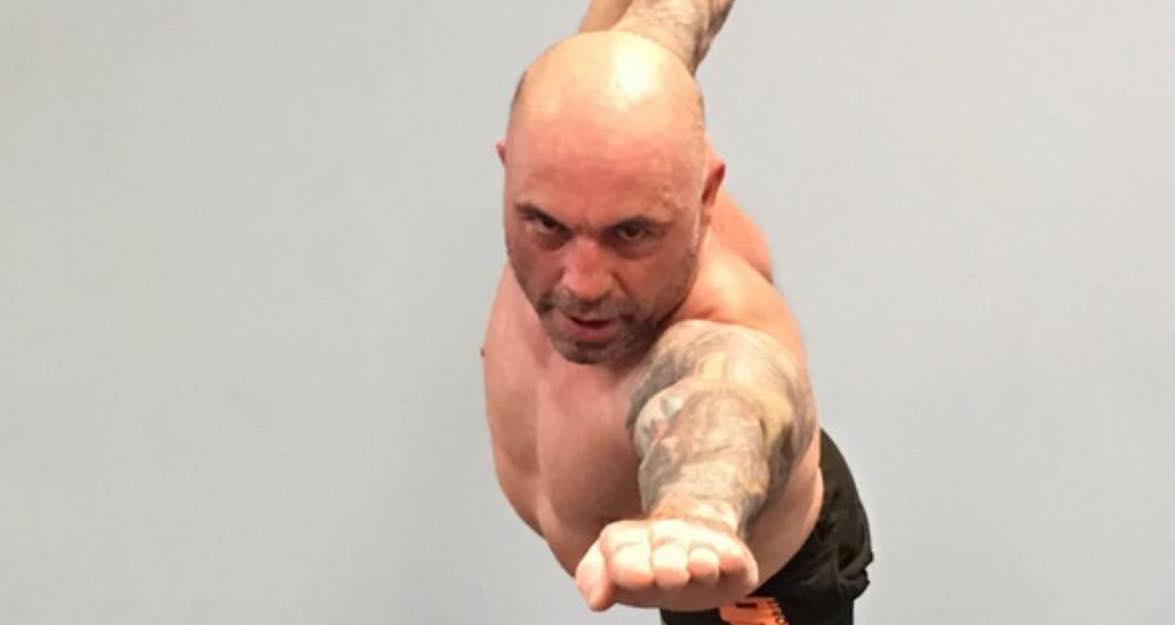 Article continues below advertisement
Joe Rogan has been studying martial arts since the age of 13.
Wrestling and karate came to Joe as a way to build self-confidence and discipline in his teen years. From the outside looking in, these early arts seemed to have created a trajectory for his future martial arts practices, paving the way for a Rogan-esque balance: the body hits of Taekwondo and the grappling skills of Jiu-Jitsu.
At 15 years old, Joe made the transition from karate to Taekwondo. He rose the ranks quickly, receiving his black belt within the year, this according to his website's bio. From the ages of 15 to 19, he was the Massachusetts Full Contact Taekwando Champion holder.
At the age of 19, he also won the US Open Tae Kwan Do Championship, first in the lightweight division, then going on to defeat both the middle and heavyweight champs to take the Grand Championship.
Article continues below advertisement
It was Joe's martial arts friends who convinced him to pursue comedy.
Joe trained, competed, and taught in the mixed martial arts world for seven years, but that wasn't the only thing he had going. During training breaks at the Taekwondo gym in Boston he went to, Joe would goof off with his friends. They remarked on how funny he was, enough to convince him to get on stage.
Article continues below advertisement
He soon decided to stop competing. As he said in an interview with Black Belt magazine in 2002 about stand-up and competing, "...as far as competition, there was no way I could do both." However, Joe never stopped training.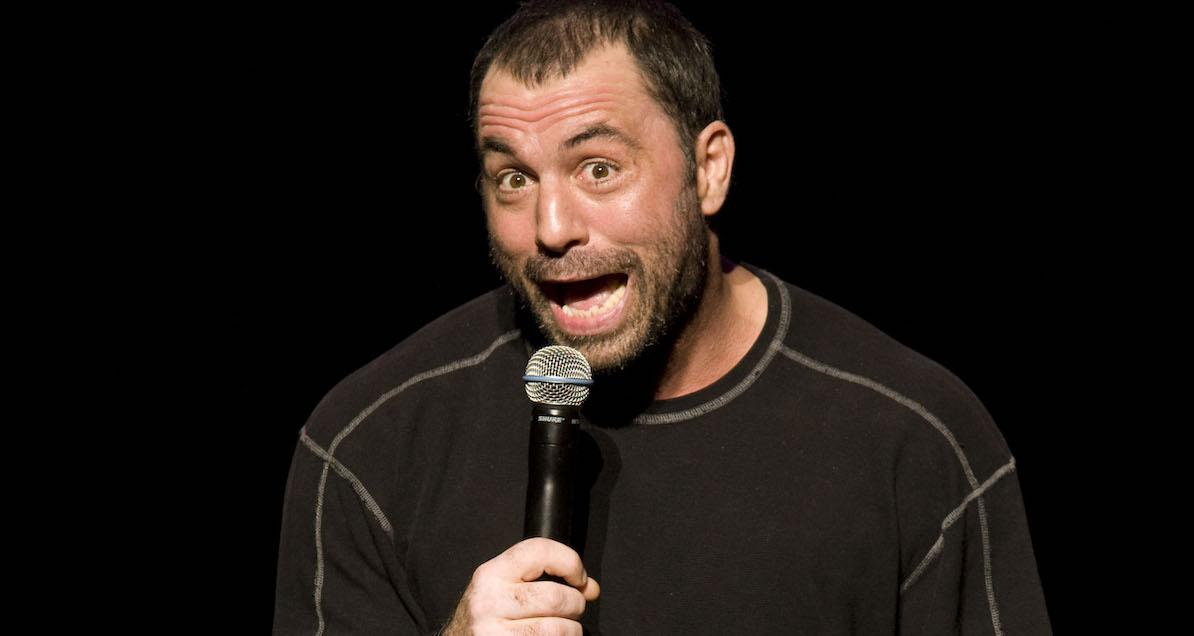 Article continues below advertisement
As it turns out, the focus and confidence he gained from martial arts helped prepare him for the stage.
"I mean, what's the worst thing that's gonna happen — they're not gonna laugh? Whatever!... With fighting, you put your life on the line. It's a lot more difficult," Joe explained. He also noted how fighters can make for great comedians because of their desensitization to some of the more shocking aspects of fighting.
Joe went on to train in Brazilian Jiu-Jitsu, earning his second black belt.
After being out of the arena for six years, Joe discovered Brazilian Jiu-Jitsu after witnessing Royce Gracie win the 1994 UFC championship. He studied under Royce's cousin Carlson Gracie.
In case you don't know, the Gracie family is one of the most, if not the most, prominent families in Brazilian jiu-jitsu. The first Gracie emigrated from Scotland to Brazil in 1801, but it wasn't until the third generation that Carlos Gracie was taught Judo by Mitsuyo Maeda.
Article continues below advertisement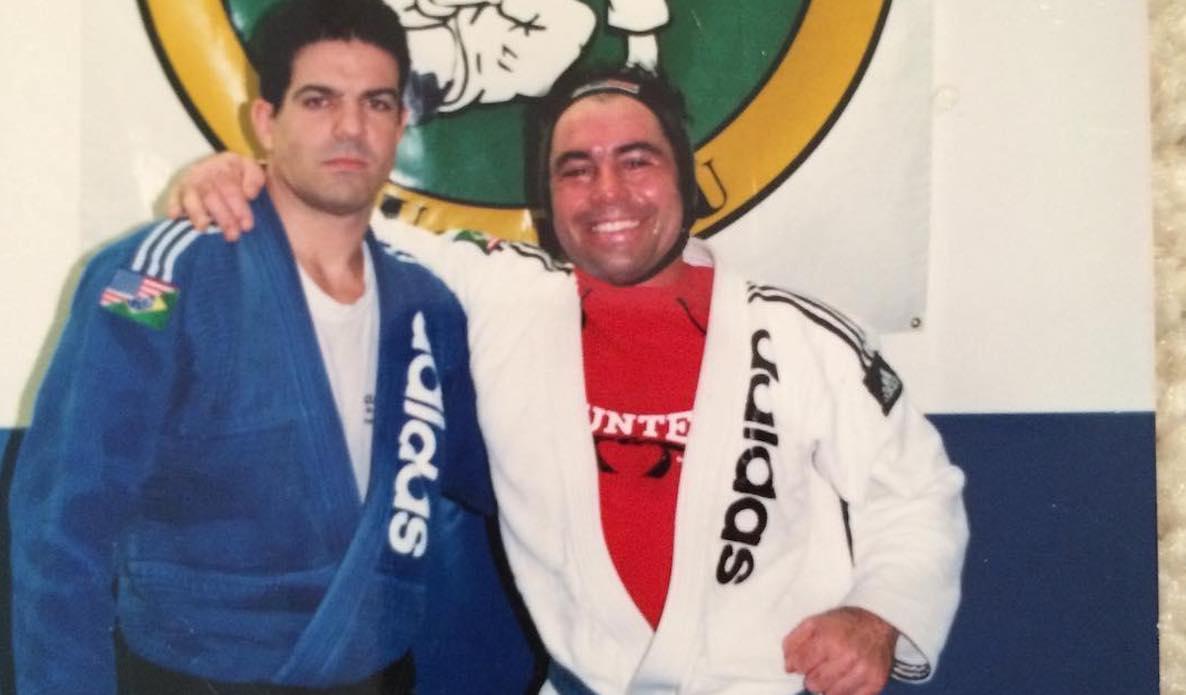 Carlos then went on to adapt the Judo style to incorporate more floor work as opposed to throws. In 1925, Carlos and his brother Oswaldo founded the Gracie Jiu-Jitsu Academy.
To be trained by a Gracie is to learn BJJ straight from the brain. It took Joe quite a while to receive his black belt in jiu-jitsu, remaining at a brown belt for eight years.
Article continues below advertisement
In 2012, he finally received his black belt in 10th Planet Jiu-Jitsu. His first black belt was given to him by Eddie Bravo and then subsequently with a Gi (a martial arts uniform) by Jean Jacques-Machado.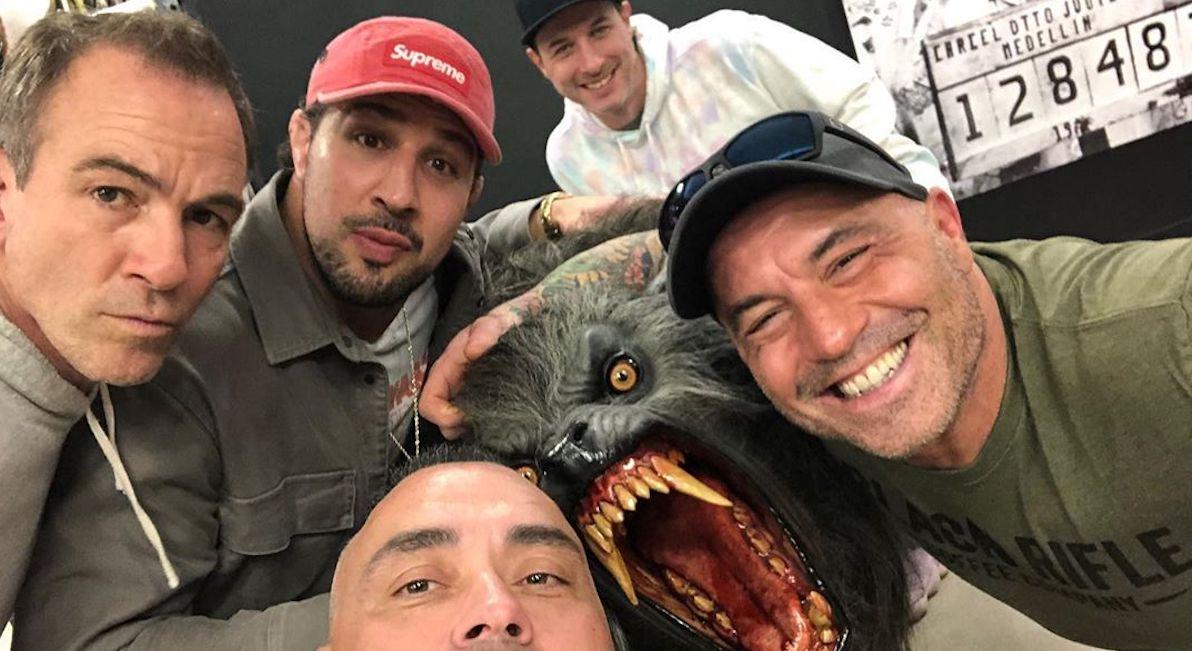 Today, Joe is focused on his podcast, not power kicks.
Joe Rogan continues to train and frequently discusses MMA on his podcast, The Joe Rogan Experience. Listening and watching the man is enough to get a good sense of his strength, but to truly understand it one would have to dedicate themselves the way Joe has throughout his life to martial arts practices — and to those roundhouse kicks!