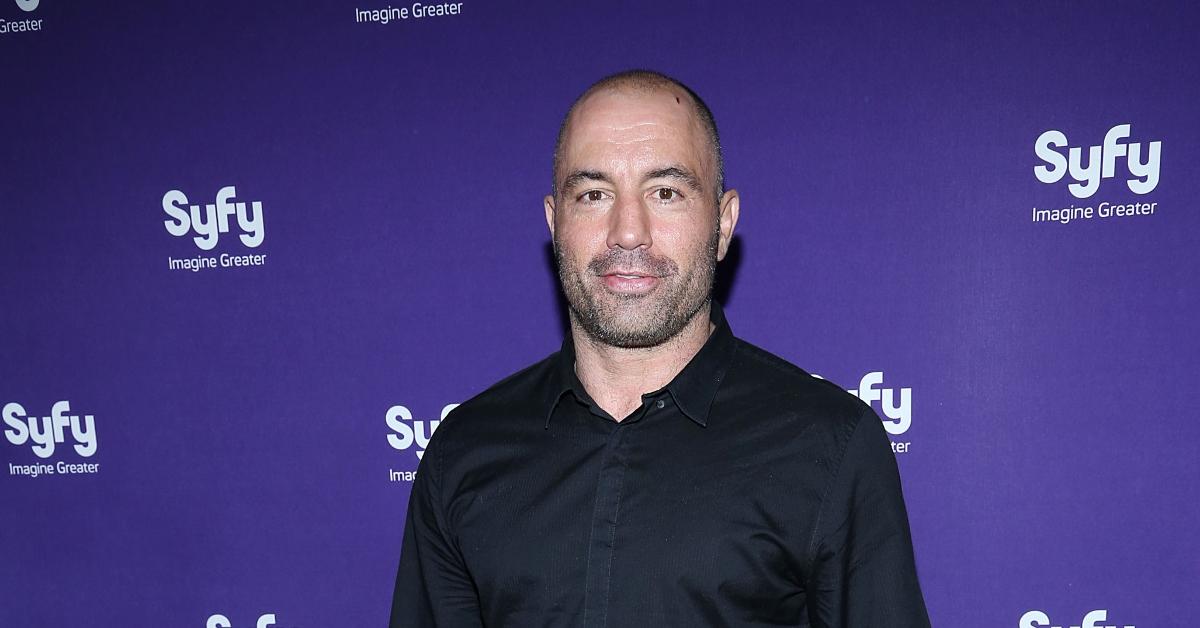 Joe Rogan Reveals Both His Daughters Tested Positive for COVID
Comedian and podcaster Joe Rogan advised his 21-year-old fans to steer away from the COVID-19 vaccine during a recent episode of The Joe Rogan Experience that aired on April 23, 2021.
Article continues below advertisement
As Joe argued, young people who are healthy and take good care of themselves needn't worry about getting inoculated. To support his controversial argument, Joe also revealed that both of his kids came down with COVID-19 already, and they got through the illness without complications.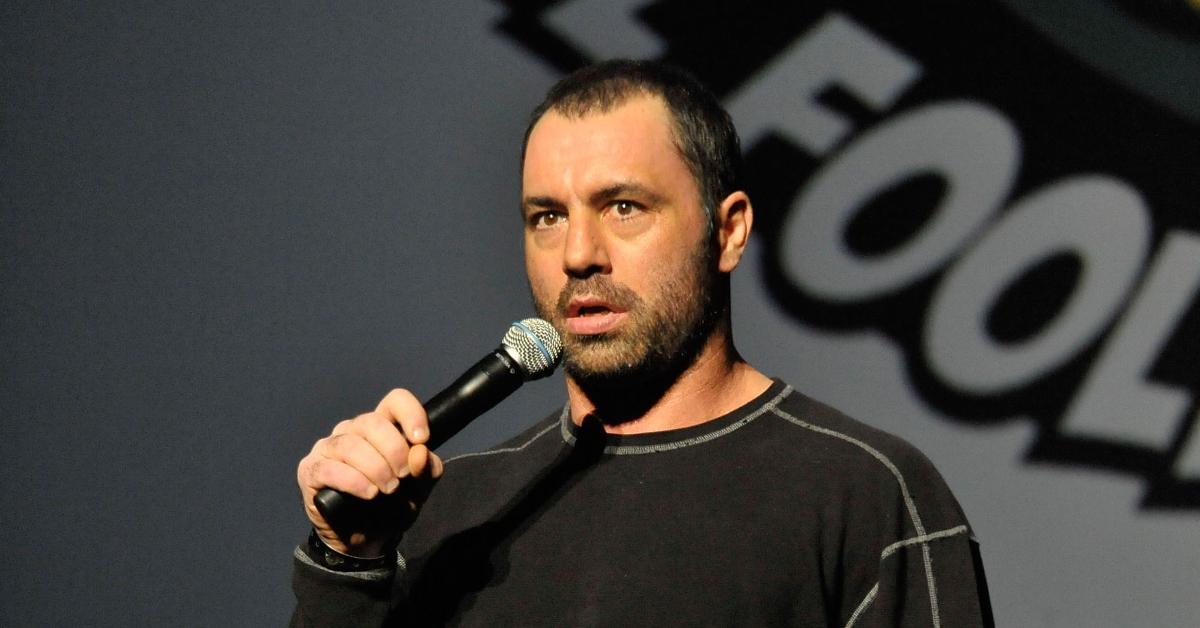 Article continues below advertisement
Joe Rogan says his children have already had COVID-19.
"If you're like 21 years old and you say to me, 'Should I get vaccinated?' I'll go no," Joe told his guest star Dave Smith during a previous episode of The Joe Rogan Experience.
As Joe argued, young people are less likely to exhibit severe symptoms after contracting the coronavirus. As he relayed, his younger kids exhibited no symptoms — which would make them less reliant on the vaccine.
As Joe explained during the episode, one of his daughters developed a headache, while the other one had minor symptoms for a few days.
Article continues below advertisement
"I can tell you as someone who has — both my children got the virus. It was nothing. I mean, I hate to say that if someone's children died from this. I'm very sorry that that happened. I'm not in any way diminishing that. But I'm saying the personal experience that my children had with COVID was nothing," Joe said. "One of the kids had a headache. The other one didn't feel good for a couple of days. And I mean not feel good, like, no big deal. No coughing, no achey, no like, in agony."
Article continues below advertisement
Joe and his wife, Jessica, have three daughters, Lola, Rosy, and Kayja Rose.
Joe and his wife Jessica share two daughters, 12-year-old Lola and 11-year-old Rosy. It's understood that Joe adopted 24-year-old Kayja Rose, Jessica's daughter with the late Keven "Dino" Conner, shortly after they got married in 2009.
For the podcast episode, Joe likely drew on the experiences his younger daughters had with COVID-19. Confusingly enough, he didn't share details about how Kayja Rose, who is closest in age to the 21-year-olds he was addressing, approaches the topic.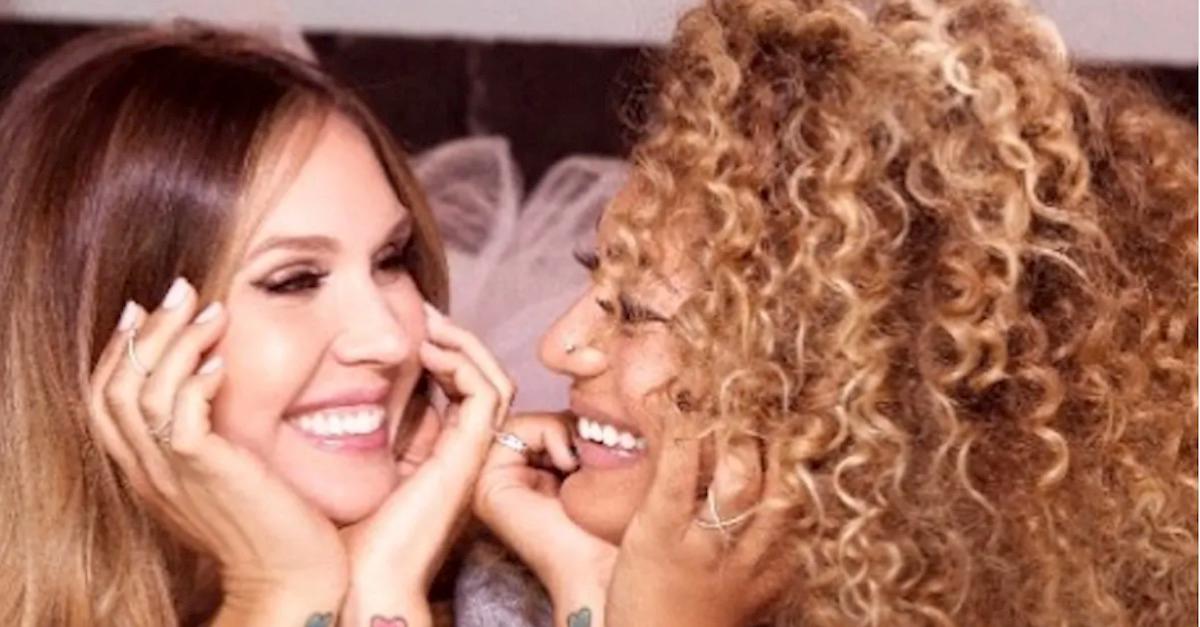 Article continues below advertisement
Joe is very protective of his younger daughters' privacy.
Joe doesn't share information about his younger daughters on social media. It's unknown where they go to school or what their interests might be.
He did, however, mention them in a 2016 Netflix comedy special, titled Joe Rogan: Triggered. During the special, Joe revealed that being high makes him an affectionate dad who is able to have in-depth conversations with the youngsters.
"What's the worst thing that can happen if I'm a little high around my kid? They are going to get extra hugs, and daddy is going to be paranoid about objects," he remarked.
Article continues below advertisement
Joe's adopted daughter, Kayja Rose, likely leads an independent life.
An emerging R&B musician, she already released several EPs, including "Tipsy" and "Breathless Over You." She is likely following in her biological dad, Keven's footsteps, who was the lead singer of H-Town until his untimely death in January 2003. He was only 28.