Joey Fatone's Daughters May Think He's a Dork, but He's a Dork Doing Good Work
We chatted with Joey Fatone about his good work with Heluva Good! and his great work being a father of two daughters in the digital age.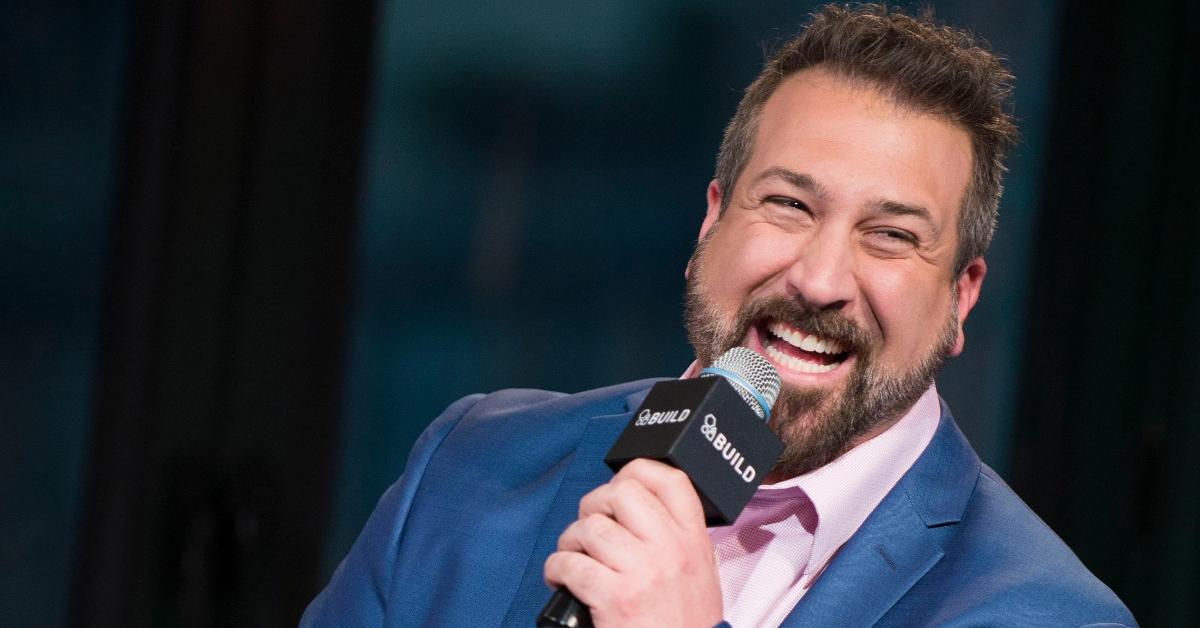 The Gist:
Joey Fatone has partnered with Heluva Good! for the No Teams Required Tour.
He is an excellent role model for his two daughters.
Despite him being the coolest, Joey's daughters don't mind calling him a dork.
Article continues below advertisement
After speaking with former N'Sync member — and all-around great guy — Joey Fatone, I found myself enchanted beyond belief. I came away from our conversation fully understanding why he has committed the last five years of his life to working with Heluva Good! to help end hunger.
On Oct. 5, 2023, Joey and Heluva Good! kick off the No Teams Required Tour, and I'll be honest, I've never wanted to live in a team-free town more than I do at this moment.
Together, Heluva Good! and Joey are going to Hoboken, Austin, Charleston, and Raleigh to bring an elevated tailgating experience to cities without their own sports teams. However, these events go far beyond camaraderie as Heluva Good! has committed to donating $25 per person to a local food bank.
All you have to do is show up and have a great time. My conversation with Joey begins and ends with his big heart. It's the circle of life.
Article continues below advertisement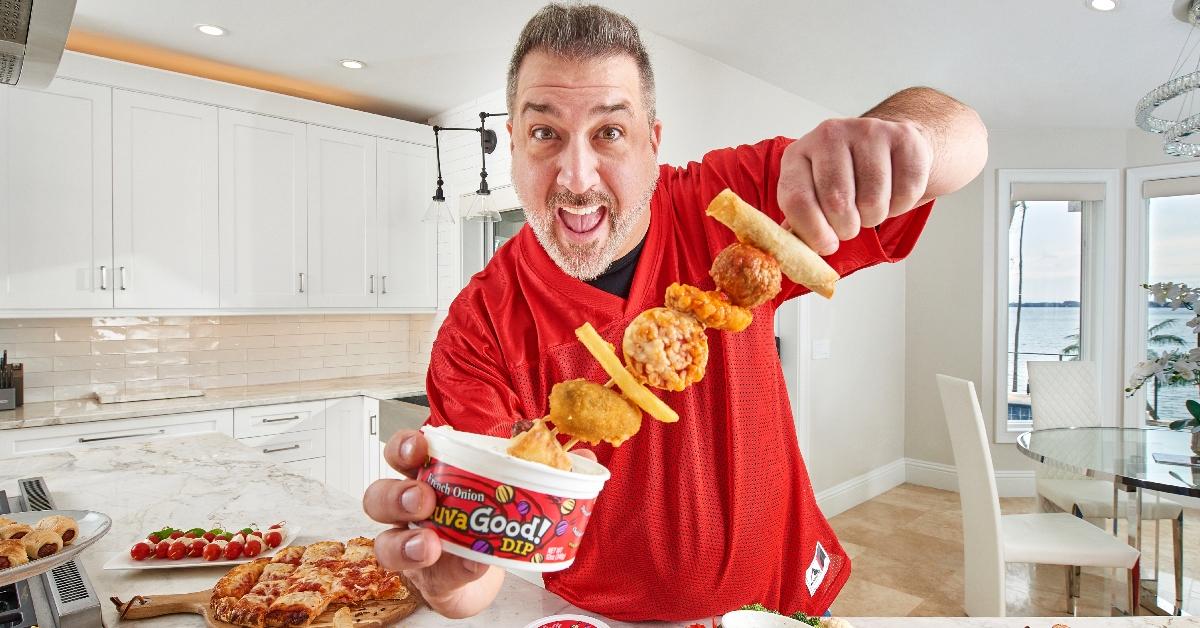 Joey Fatone is really making a difference.
Before clicking on the Zoom link that would take me to Joey Fatone, I was nervous. Whenever I have the opportunity to chat with a celebrity, it can and has gone in a million different directions. When the screen popped up, I saw Joey behind three tubs of Heluva Good! dip and I knew I was in for one of the better interviews.
Article continues below advertisement
"I've been eating dip all day," he says, which has to be the world's greatest job and is part of the reason why he loves working with Heluva Good! In his second year, he and former bandmate Lance Bass reminded people that Heluva Good! brings friends together, as they sat next to each other in a pool sharing dip from a floaty. "What I love about Heluva Good!" Joey explained, "is they don't take themselves too seriously."
What they are serious about, however, is raising money for folks who need it.
Article continues below advertisement
According to Joey, the No Teams Required tour goes beyond sports. "It's any event," Joey says. "You can watch archery, a paint drying competition, or whatever you want." Just split some dip and get down. In doing this, Joey is also being a wonderful role model to his two daughters. By the way, if you're wondering if they are N'Sync fans, I got you.
Joey has two daughters, and unlike Joey, they have no ideas what the '90s are.
As a person who was very much alive during the 1990s and misses that decade daily, I couldn't let someone who represented a major part of it go without reminiscing. When asked what he missed about that time, Joey said he misses simple things like waiting in line to buy tickets for a show.
"You waited to get an album, or a CD, or a ticket. That was cool," he said with a smile.
Article continues below advertisement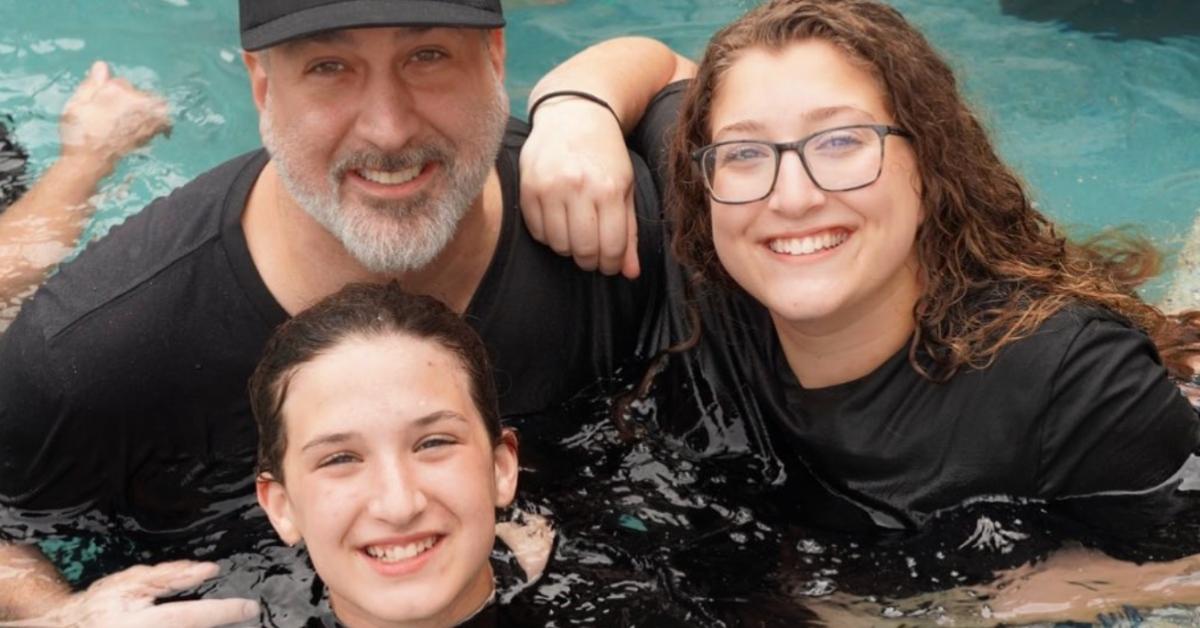 The '90s are back and the youth is very into it, whether they realize this or not. Joey has two daughters, ages 22 and 13, so I asked about their relationship with technology. He is less concerned about his older daughter, but Joey's younger daughter has a lot of options. There's TikTok, Discord, old-school social media, and all manner of virtual reality.
"I've been talking to her and letting her know what she needs to worry about and what she doesn't need to worry about," he explained.
There was obviously only one question left to ask, and it was whether or not Joey's children are N'Sync fans.
"They are fans, but they're not fanatics," commented Joey. "'I appreciate your music. I like what you do. Daddy's a dork,'" he said. It's nice to know that even the offspring of a member of N'Sync can roll their eyes in exasperation at something dad is doing.
For more information on the No Teams Required Tour, head to the Heluva Good! Instagram. See ya there!