Why Did NSYNC Break Up? The Band Went "Bye Bye Bye" in 2004
Why did NSYNC really break up? Rumors have persisted for years and the band members all have different opinions. The main reason seems to be Justin.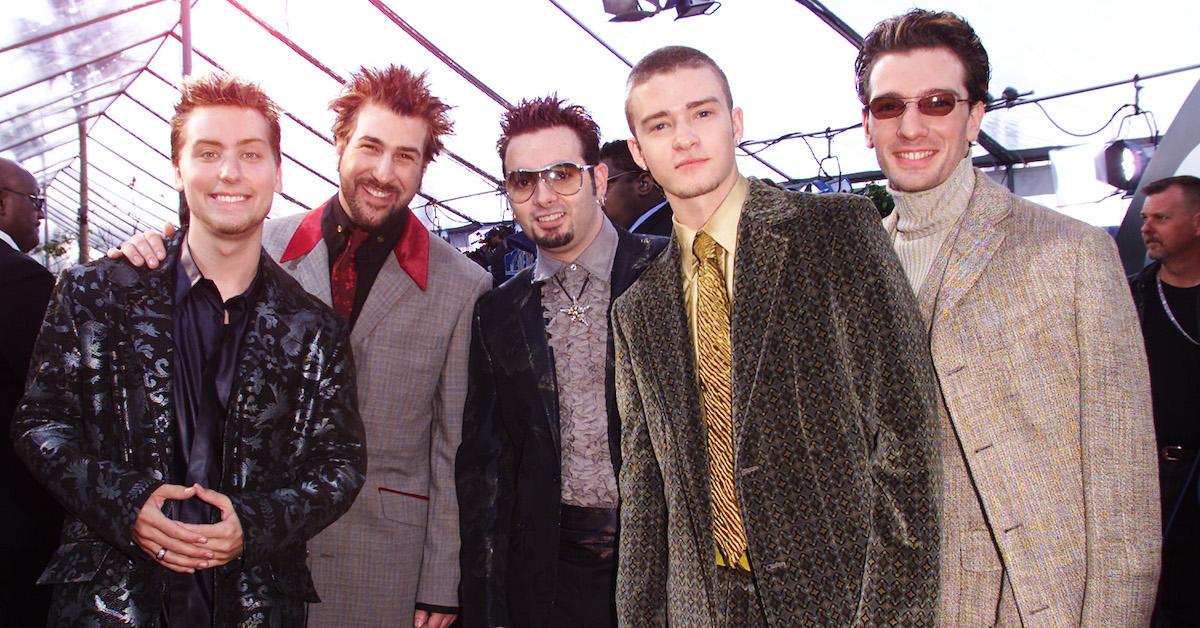 The Gist:
NSYNC's last performance together was in 2004 before the band broke up.
Fans have wanted to know for years why the band broke up and the members all gave different answers.
The main consensus is that Justin Timberlake wanted a solo career.
There has been chatter about the band making a comeback, but only time will tell.
If you grew up in the late '90s or early 2000s, then you remember the fivesome that was NSYNC: Justin Timberlake, JC Chasez, Lance Bass, Joey Fatone, and Chris Kirkpatrick.
Article continues below advertisement
From "Bye Bye Bye" to "Tearin' Up My Heart" and "It's Gonna Be Me," many of us former fans still recall every single word of the band's most well-known songs. Just me?
In any event, by 2003, NSYNC was "Gone." Why did the boy band break up? With a comeback rumored to be in the works (dear God let this be true!), fans may finally get an understanding as to what really happened to break up NSYNC. Details ahead!
So, why did NSYNC break up? One word: Justin.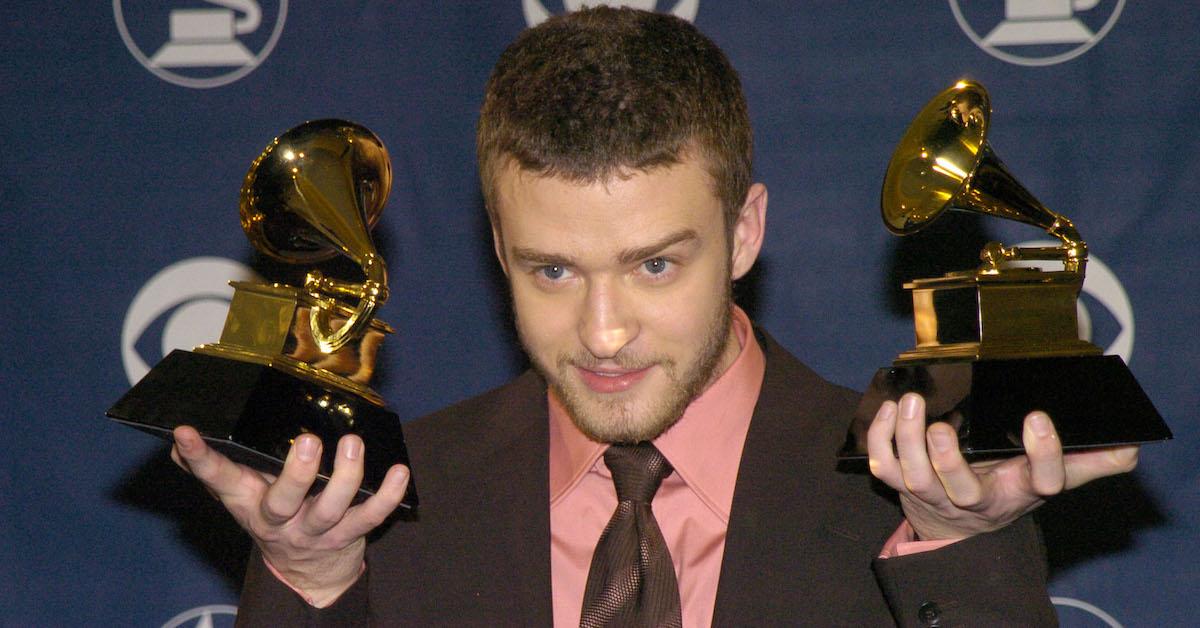 The year 2001 marked the debut of "Celebrity," the last album NSYNC created together.
In 2002, the group went on tour, but the following year they took a break. In 2004, fans would see their last performance as a band when NSYNC sang the national anthem at the NSYNC Challenge for the Children, per Hello!.
Article continues below advertisement
Of course, some of the band members would go on to realize solo success, most notably Justin, who said in 2020 about the band splitting up, "At that time, I think everybody had aspirations of doing other things and we had talked about it. For me it was always — I mean, when I was 10 years old, my dream was to have my own record."
For his part, JC said in 2018 that NSYNC breaking up "happened organically."
He added in an interview with HuffPost, "After you do something for a certain amount of time, you get into a rhythm of it and then new things spark your curiosity; you need new brain food. At that time, we just felt like we had exhausted every kind of idea for what we were doing and we just felt like 'OK, let's do something different.' So, that's what we did."
Article continues below advertisement
But Joey didn't feel as at peace with the way things ended, having alleged that he waited around thinking the band was still together while Justin, who also went on to wed a major celebrity (Jessica Biel), went on tour as a solo artist.
Finally, Lance has said that he felt the NSYNC breakup was super shady. "What I was most disappointed in was not just Justin leaving the band, it's that our whole team — our record label, our management, everything like that — they all knew," he said.
"They all knew it was over for three years before they told me. And so for three years I'm sitting there getting ready for a new album as everyone else knows we're moving on," Lance added.
Article continues below advertisement
As for Chris, the least visible member of the former boy band in the present day, he has admitted about the demise of NSYNC, "I don't know if I was ready for it to end."
Ultimately, the five boy banders may never agree on why or how they broke up, but the consensus seems to be that whether the communication was pristine or not, Justin was keen on making a name for himself sans the other members. And so it was.
Article continues below advertisement
Why do fans think NSYNC may be making a comeback?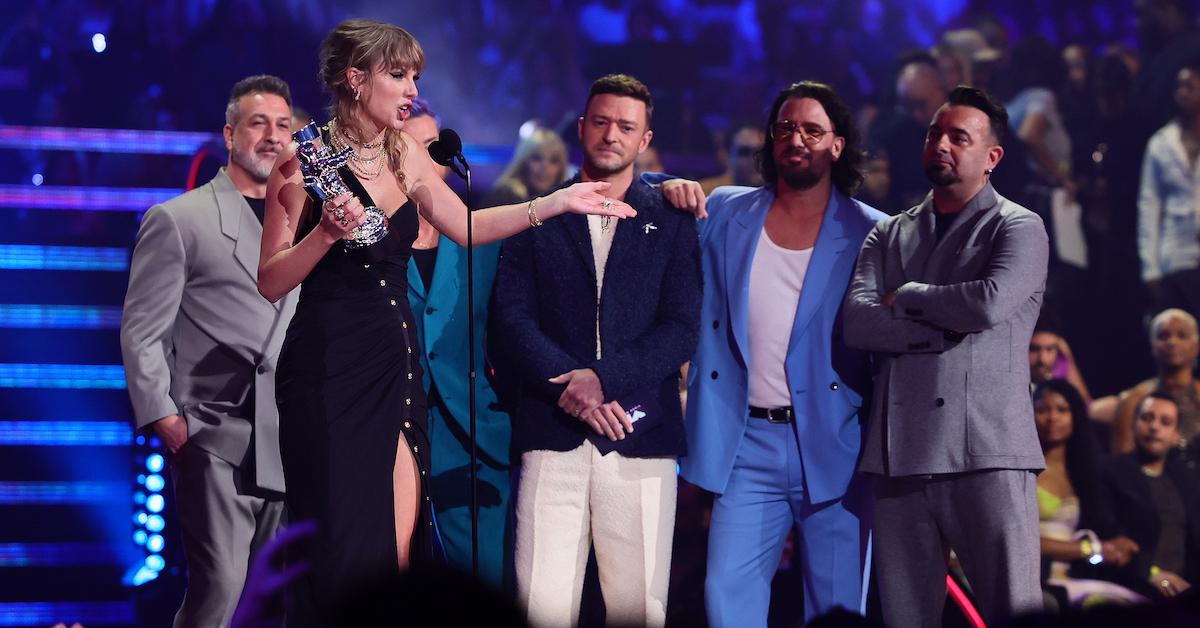 All these years later, the buzz around NSYNC making a comeback started when the fivesome reunited at the 2023 MTV VMAs to present Taylor Swift with an award.
The most popular pop artist of today added fuel to the fire by saying the guys on stage, "Like, are you doing something? What's going to happen now ... They're going to do something and I need to know what it is!"
Only time will tell if the singers really are getting back together. But if this fan has anything to say about it, my vote is "yes!" I'm already envisioning taking my own daughters to an NSYNC concert — of course, here's also hoping tickets would be easier to come by than they were for Taylor's Eras Tour!