Joey Salads Was Finally Banned From Twitter, and We're Applauding
Today, controversial and offensive "prankster" Joey Salads (also known as Joey Saladino) was banned from Twitter. Why was he banned? What was Joey's response? Here's the download.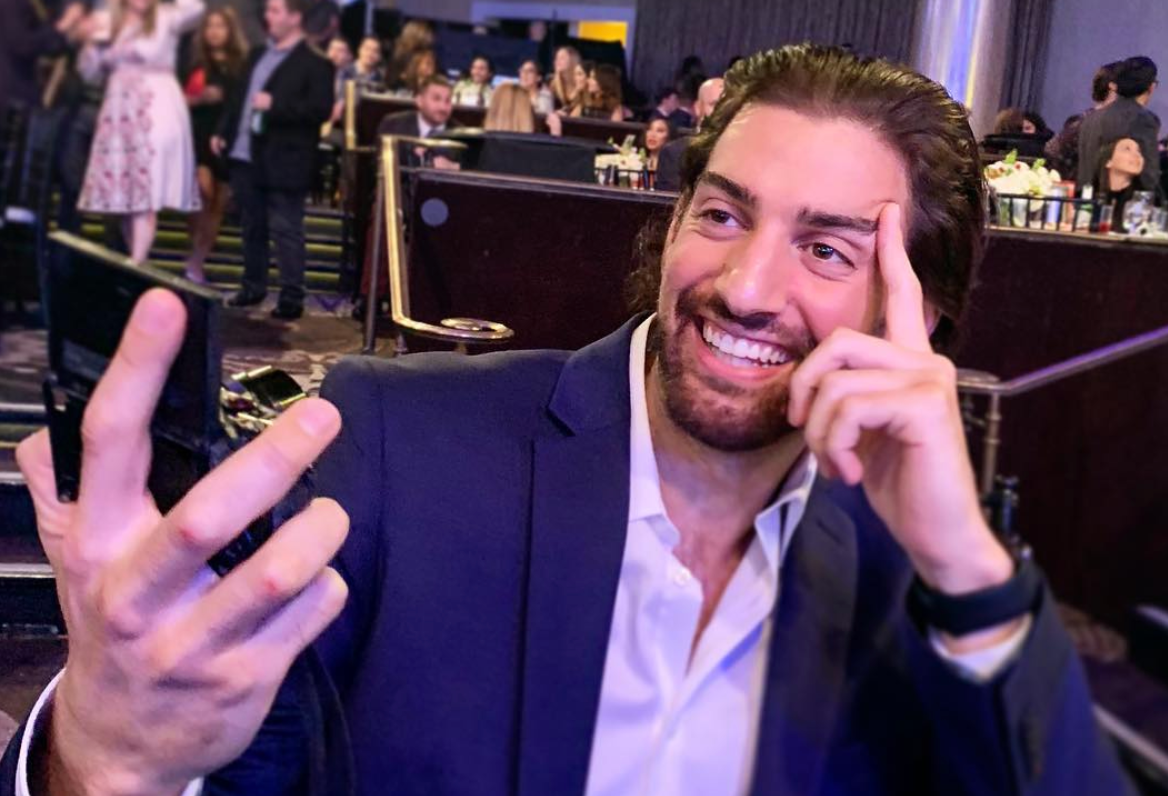 Karma can be pretty awesome sometimes. In the case of The Raging Patriot podcast host, mega Trump supporter, and former Republican congressional candidate Joey Salads (aka, Joey Saladino), Twitter users finally saw justice when the social media platform suspended his account for violating policies around "platform manipulation and spam." He's also not allowed to create another account to post from — Twitter warned him that if he did this, they'd ban him permanently.
Article continues below advertisement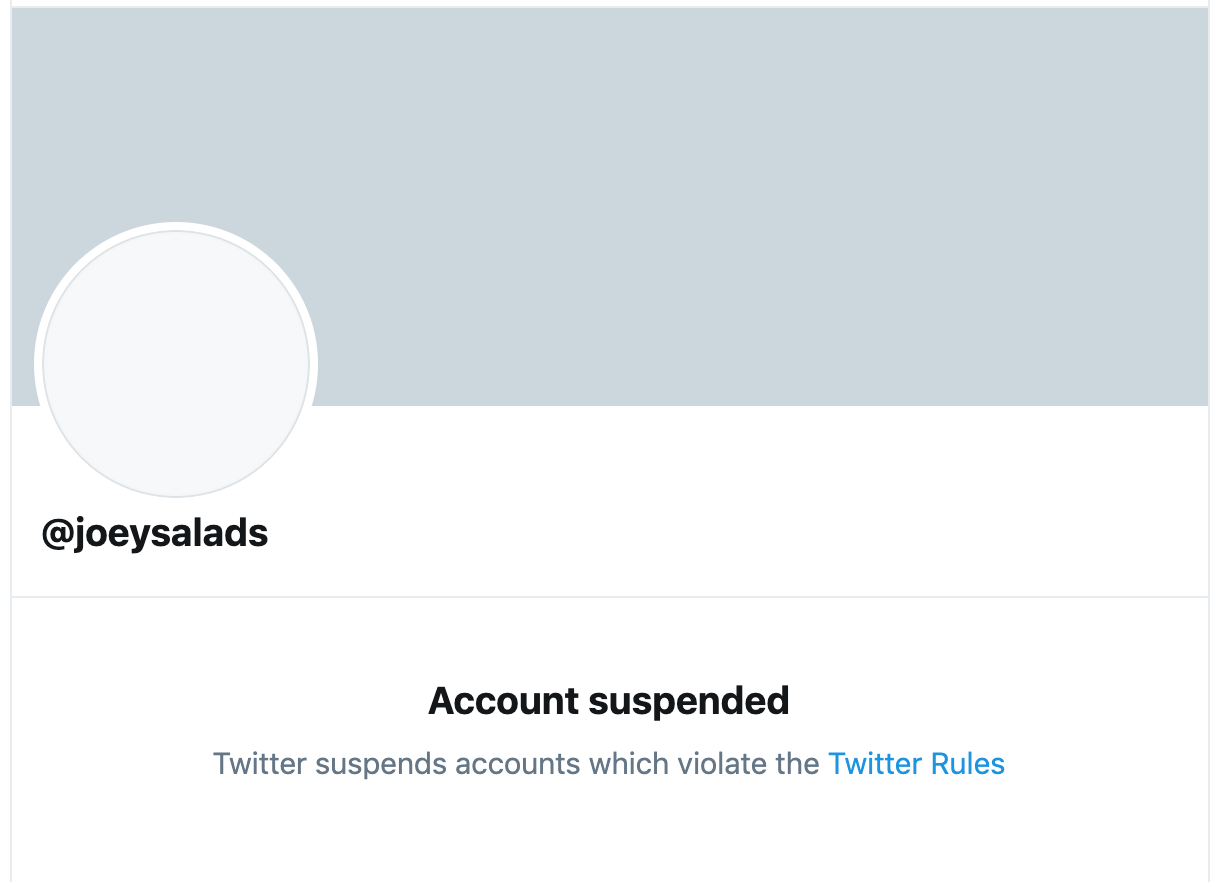 The ultra right-wing internet personality had a thing for super offensive pranks and, well, just being a gross person. Joey gained notoriety for his repugnant "social experiments" like posting a video of himself literally peeing in his mouth and wearing a Nazi armband. He was exposed for paying people of color to purposely destroy his property (including a car with Trump stickers on it) so that he could post a video to his YouTube page claiming people of color destroyed his house because he's a Trump supporter. Ugh.
Article continues below advertisement
Why did Joey Salads finally get banned from Twitter?
Although a rep for Twitter hasn't shared the specific reason why Joey was booted off the platform, we learned from The Daily Dot that the Internet Archive shows him blasting links to his podcast, perpetuating COVID-19 myths, and tweeting ultra-conservative propaganda. One of Joey's tweets read, "Follow me, I expose the Dems agenda DAILY!" Of course, if bashing Democrats was reason enough to ban someone from Twitter, a certain president would have been escorted off the site long ago.
Article continues below advertisement
What was Joey Salads' response to his Twitter ban?
Unfortunately, Joey's YouTube channel (which has 251,000 subscribers) is still up. He uploaded a video in response to the suspension today (May 12), and he's clearly not pleased about the situation, stating that Twitter kicked him off for "no reason." He told his fans:
"This screws me up because I was getting almost 200 million impressions on my Twitter each month, gaining probably 50 to 60 thousand followers a month recently. And I was using all of those follows, pushing them over to this YouTube account, pushing them over to my podcast, and now guess what? I'm screwed. Because I'm not going to be able to grow anymore. I was relying on Twitter for my growth."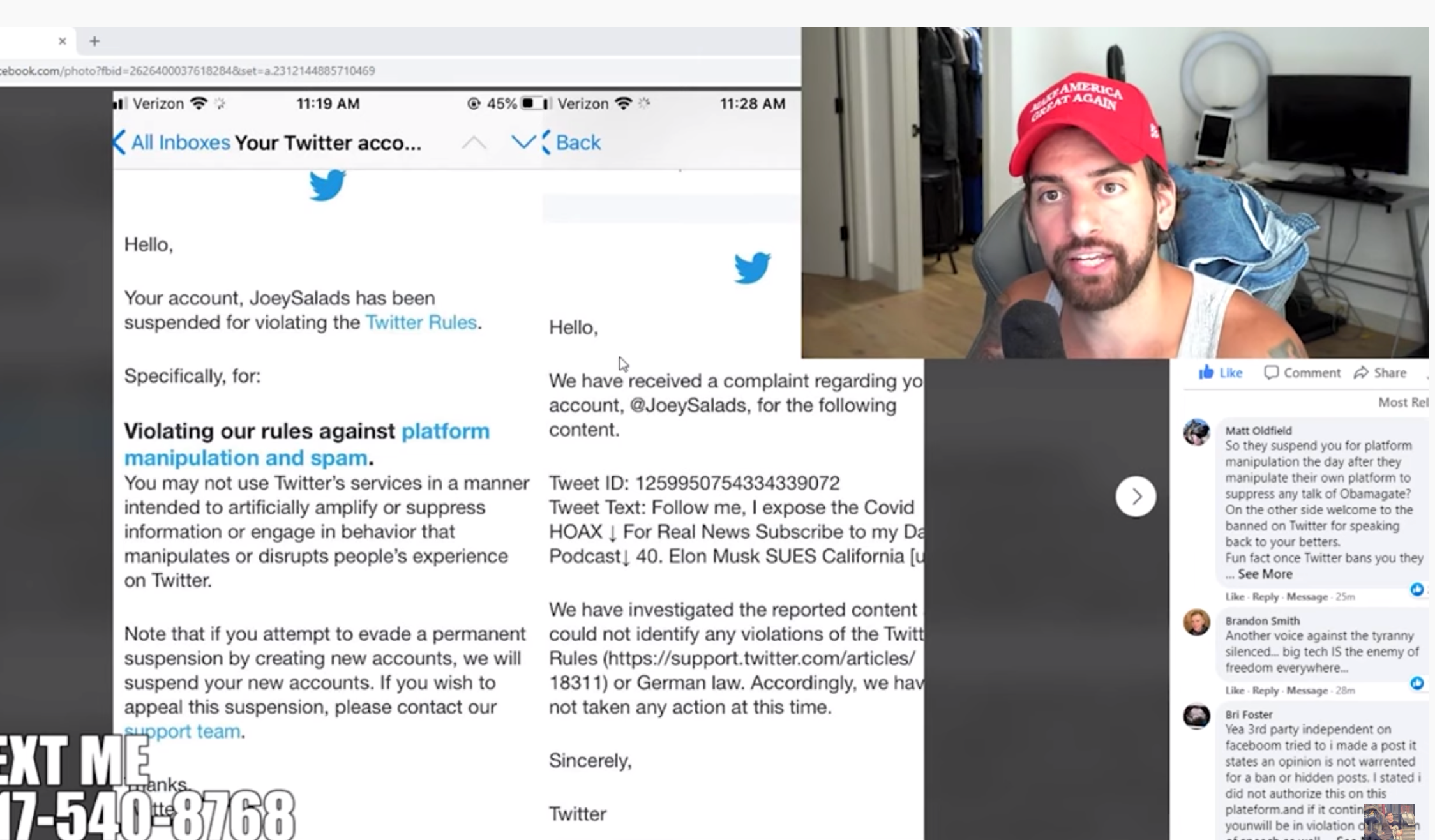 Article continues below advertisement
Joey continued, saying he's reached out to some people to see if they can help him, but if not, he says that he'll have to go through with a lawsuit against Twitter.
As the saying goes: If you don't have anything nice to say, then don't say anything at all. Or else Twitter might just ban ya.