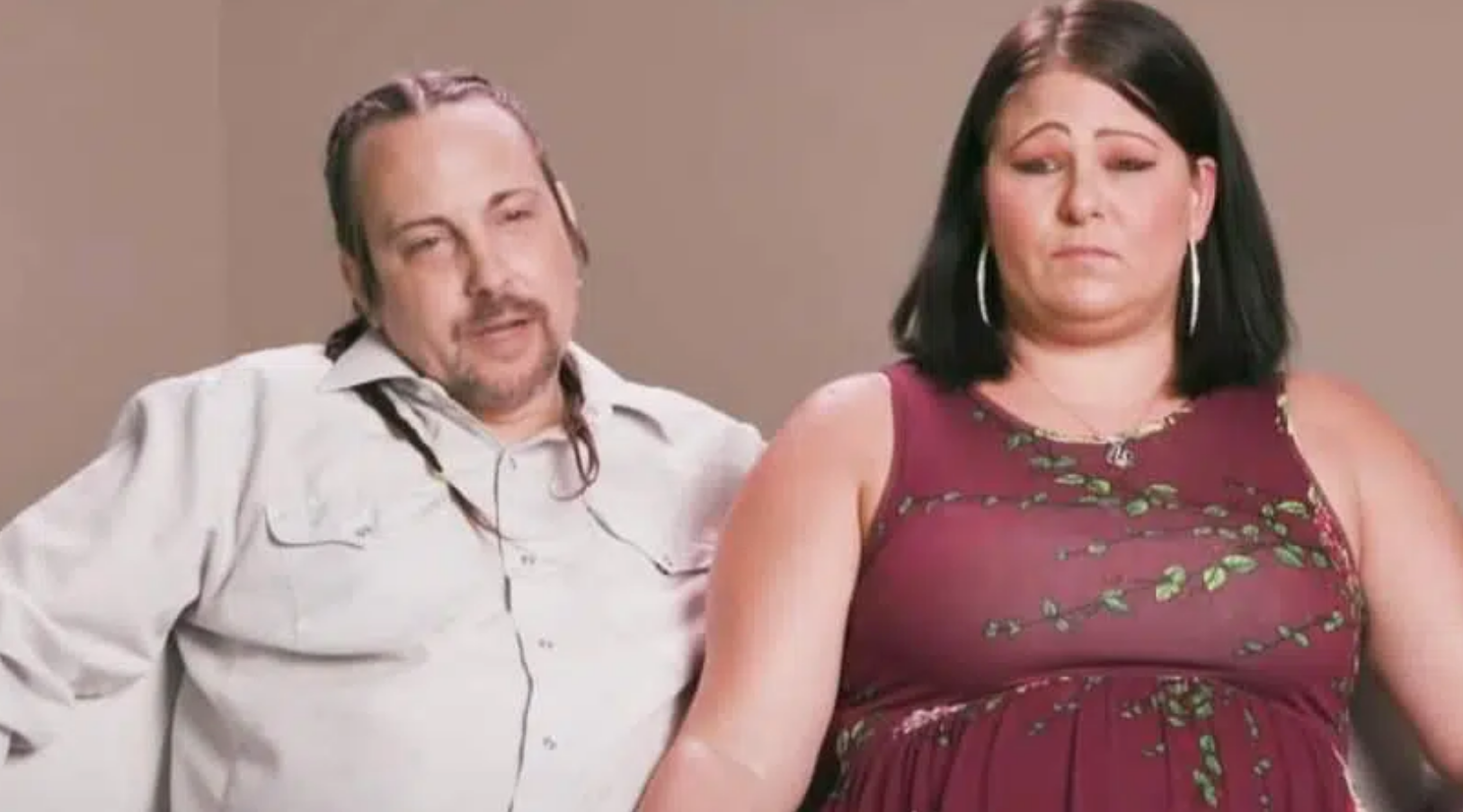 Are 'Love After Lockup' Cast Members John and Kristianna Miller Still in a Relationship?
In the Season 2 premiere of Love After Lockup, John Miller revealed to his daughter Sapphire Miller that he is dating a felon named Kristianna Roth. The two met on a prison dating site, and even though John has been married four times before, he plans on marrying Kristianna the day she gets out of jail. His daughter immediately did an internet search on the convict and discovered a laundry list of convictions for her potential step-mom.
Article continues below advertisement
She told her father, "There's felonies, burglaries — there's, like, thirty of them. She scrolls through the results and holds up her phone to John, and states, "Do you see all of these?" Despite the fact that his daughter is leery about his new girlfriend, John was so gung-ho about being with Kristianna that he married her the day she was let out. He surprised her with a roadside ceremony, but not long after the Love After Lockup castmate was arrested.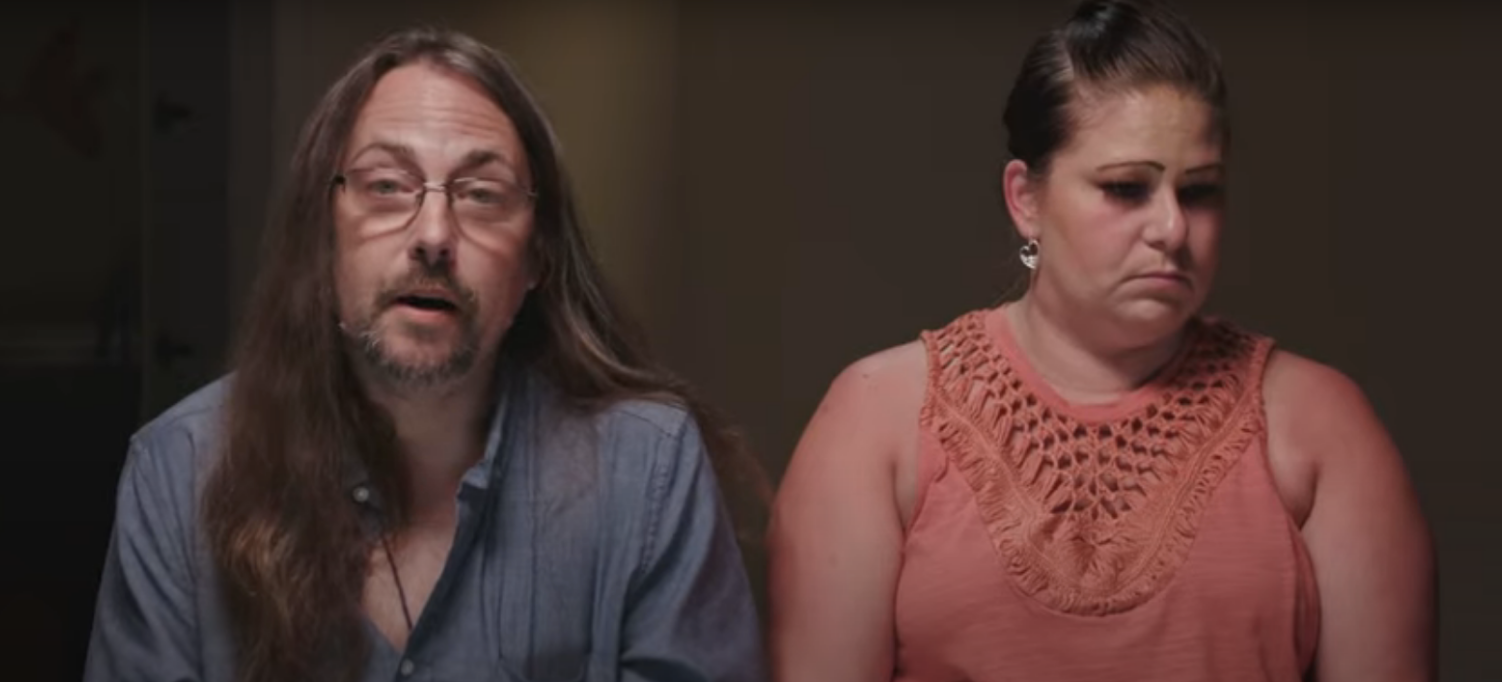 Article continues below advertisement
However, not long after the wedding, the blushing bride ended up going back to prison after she relapsed. While she was away, John ended up getting way too close with his wife's sister Tara. The two of them carried on in a rather inappropriate flirtatious relationship, and when Kristianna's mom found out about what was going on, she told them both to stop it. Is the couple that branded themselves "Bonnie & Clyde" still married? Keep reading to find if John and Kristianna are still together.
Are 'Love After Lockup' stars John and Kristianna Miller still together?
Since Kristianna's debut on Love After Lockup, she has been pretty transparent with audiences regarding her substance abuse issues that played a big part in her being in prison. During her early release, she managed to find love with John, and unfortunately, that was cut short when she was sent back to jail for drug abuse. When Kristianna was locked up again, John damaged the trust within his marriage when he began flirting with Kristianna's sister.
Article continues below advertisement
In an attempt to redeem himself, John ended up re-proposing to Kristianna, and we are happy to report that the reality personalities are still together even though it didn't seem that they would make it back to the altar; especially after Kristianna found out about her husband flirting with her sister. In an episode of Life After Lockup that aired on Oct. 29, titled "Put a Ring On It," the two exchange their vows in a more traditional ceremony than their first wedding.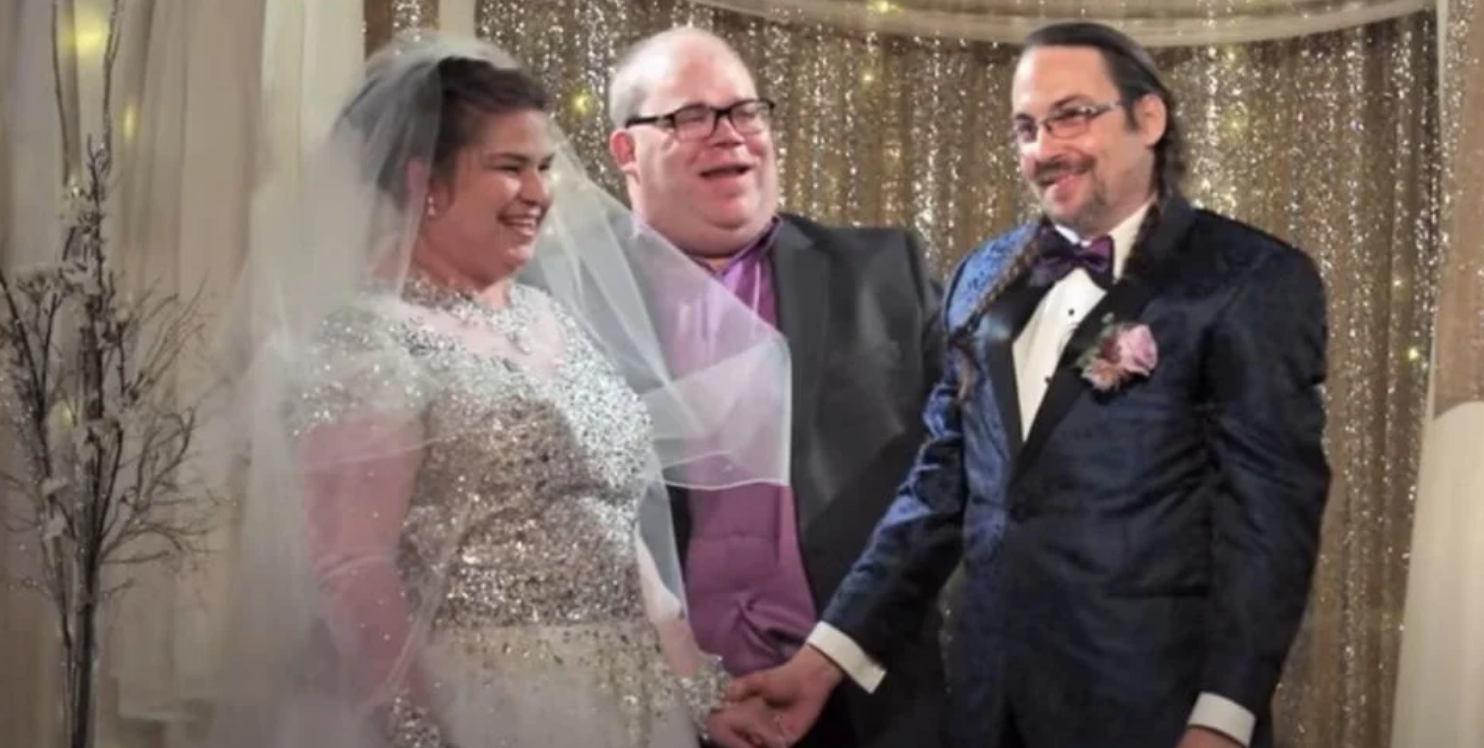 Article continues below advertisement
Family and friends attended Kristianna's big day; even her estranged son Devin was there. In a previous episode, fans saw Kiristanna reach out to Devein, who she hadn't seen in quite some time, pleading with him to come to her wedding. He was quite hesitant about it and told his mother, "It's kind of hard to just up and go to something big like that. I just got to think about it. Kristianna tells the show's producers that seeing Devin at her wedding would mean everything to her.
Before renewing her wedding vows, Kristianna's mom and son walked her down the aisle. In a confessional with John, she talks about her special day and says," This is an amazing feeling to have a wedding in front of my family and friends. I've put everything behind me. I'm not thinking about anything else besides this man beside me." The happy couple both shared how much they were in love with one another.
We wish the two nothing but the best.
Life After Lockup airs Fridays at 9 p.m. ET on WeTV.