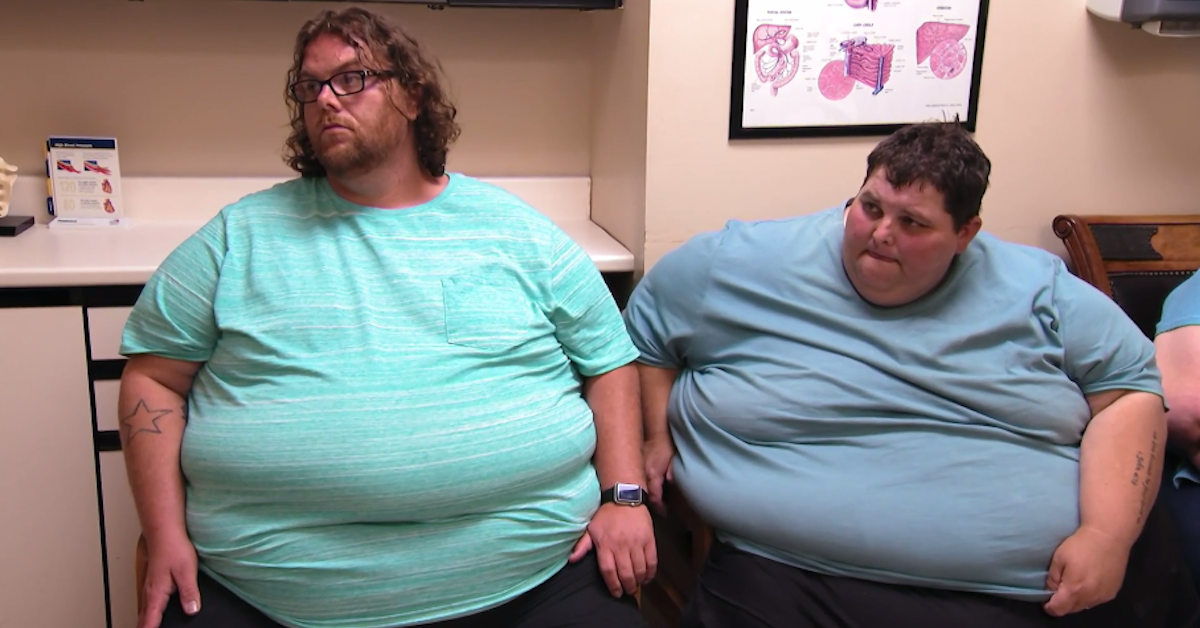 'My 600-lb Life's Brothers John and Lonnie Are Our 2020 Weight-Loss Role Models
By Pippa Raga

Dec. 31 2019, Updated 1:28 p.m. ET
To celebrate the start of the decade (and motivate us all to keep our New Year's resolutions in check), TLC is debuting Season 8 of My 600-lb Life, a reality show that centers around the lives of morbidly obese men and women who travel to Houston to undergo a rigorous weight-loss transformation under the care of Dr. Younan Nowzaradan, affectionately known as Dr. Now.
Article continues below advertisement
Most of the patients featured on the show are incapacitated — either physically or mentally, mostly both — by their addiction to food and the unhealthy relationship they have with eating, which often begins at an early age.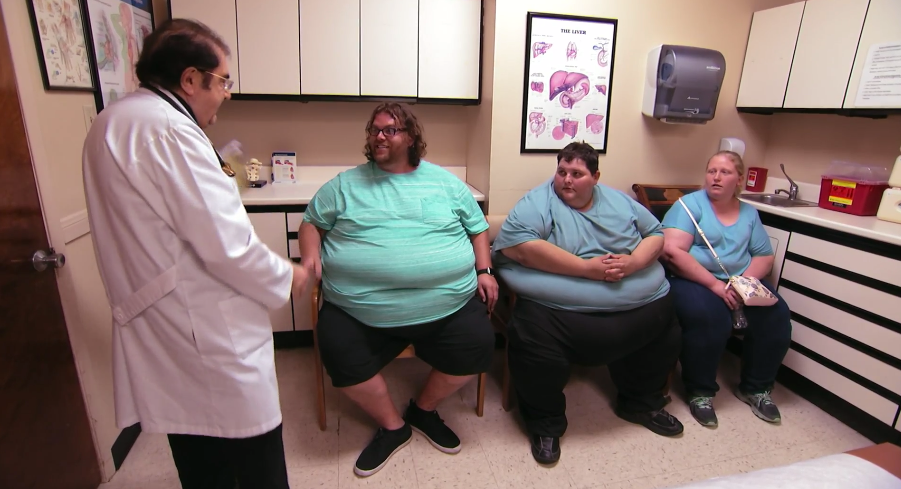 Article continues below advertisement
For brothers John and Lonnie, food was the way they got "that happy and safe feeling" starting before they turned 10, following their mother's remarriage. Their weight only went up from there, when food became their go-to coping mechanism.
John and Lonnie's weight-loss journey allowed them to reconnect once again.
John, 35, and Lonnie, 36, started equating food with comfort from a very early age, dating back to the time when their mother remarried. When we first meet them on the show, they weigh 686.5 lbs and 612.7 lbs, respectively.
Article continues below advertisement
"This trip is one of hope for me and I'm glad we're both doing it because I want both of us to get healthy so we can be a part of each other's lives for a long time," Lonnie tells cameras. "Neither of us have been able to get weight-loss surgery and it's gonna take something drastic like that to give me and John a fighting chance to lose all the weight we need," he adds.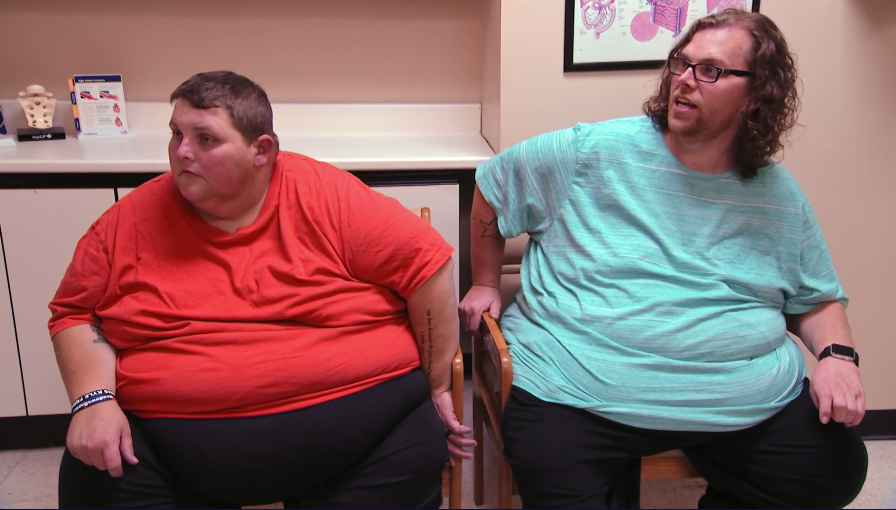 Article continues below advertisement
The brothers fell out as a result of Lonnie's sexuality. "Our stepdad gave me all kinds of hell because I was always different," the older brother reveals, disclosing that he came out as gay to his religious mother as a teenager, but kept his identity hidden when she disapprovingly "brushed it off."
Where are John and Lonnie from My 600-lb Life today?
"I basically decided to stay in the closet after that," Lonnie admits. "Only my brother knew but I tried to hide my sexuality so I wouldn't disappoint my mom. So eating is what got me through that time. It was the only thing I could control in my life and that made me happy and felt happy. So I just kept eating and getting bigger."
Article continues below advertisement
It didn't help that John wasn't terribly supportive of his brother, either. "I didn't really agree with it because my mom had raised us to be religious," John says, revealing that was the reason the brothers "didn't have a relationship for a long time."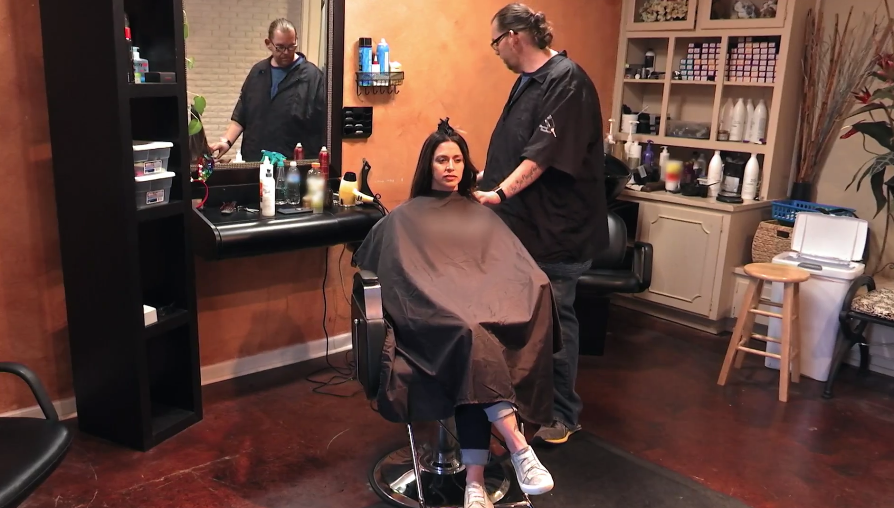 Article continues below advertisement
While these days, Lonnie seems to be keeping a relatively low profile on social media (he hasn't updated his Facebook page since 2016), the hairdresser notes that his weight loss (which totals 245 pounds and puts him at 368 pounds by the end of the show) has resulted in added stamina at work. "I can go all day now," he says about being on his feet.
Meanwhile, John — who has lost 294 pounds and weighs in at the end of the show at 393 pounds — is ready for his TLC fans! The father-of-one recently created a "public figure" account to share and track his weight-loss progress. "Hard work pays off," he writes on his page. Just a couple of days before his episode's Jan. 1 premiere, he shared a huge milestone. "Me and my family went to my first Dallas Cowboys game," he shared in a post. 
Article continues below advertisement
"A year ago, this would not have been possible because I could not walk or fit in the seats but thank [sic] God I got my life back and I'm able to show my son how much he means to me and that we can do things like this now," he adds. We see him able to fit into bed with his wife at the end of the episode, and playing with his son, Caleb.
Congratulations to these determined brothers! Their hard work is certainly paying off and the episode has brought in several new fans. "Probably the best episode I've ever seen," one viewer writes on Facebook. "Both you and your brother seem like such good people."
My 600 lb Life Season 8 premieres Wednesday, Jan. 1 at 8 p.m. on TLC.