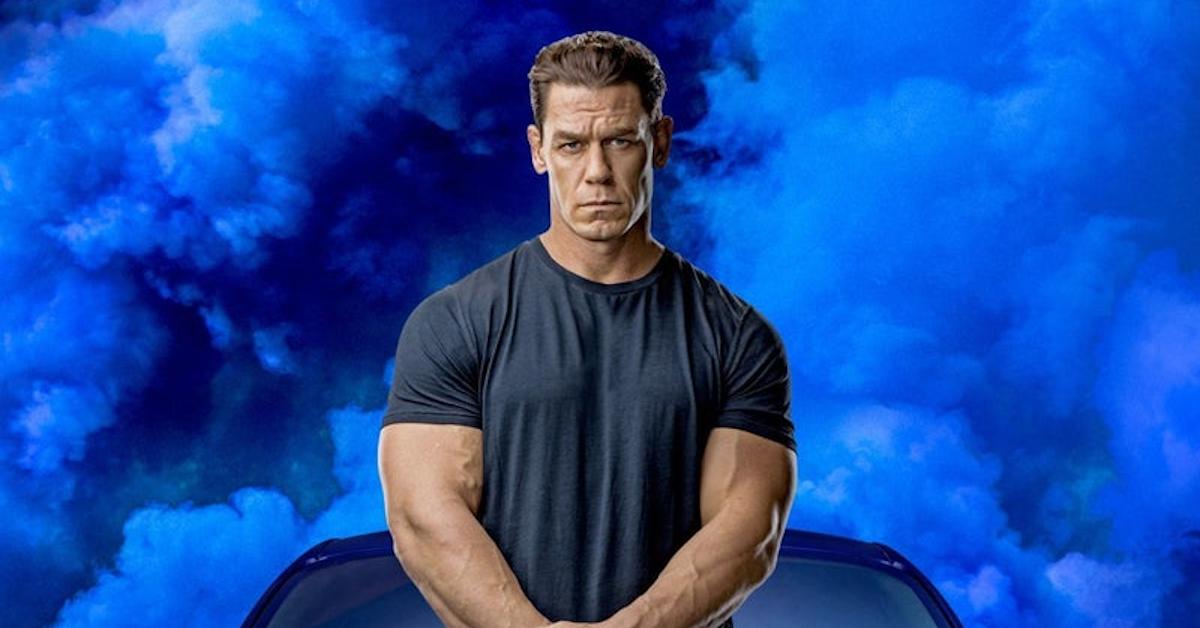 John Cena Shows off Some American Muscles in His 'Fast & Furious 9' Character Poster
The Fast & Furious franchise got a blockbuster kick in the butt when they decided to add the most electrifying man in sports entertainment to the team of car-driving, death-defying, spytastic heroes for Fast Five and he's easily been the highlight of the series since his debut.
So when it was announced that The Rock would no longer be associated with the Fast cast and instead shift focus on the Hobbs & Shaw spin-offs with Jason Statham, everyone wondered who'd replace him for Fast 9. John Cena.
Article continues below advertisement
John Cena in 'Fast 9.'
A teaser trailer for the new film only shows two familiar faces: Vin Diesel and Michelle Rodriguez's. There's only one other character in the film, Brian, who plays Toretto's son, named after the late Paul Walker's long-standing character from the series.
Fans were hoping to catch a glimpse of John in the teaser, but there was no sign of him, and no real sign of the plot, either.

Article continues below advertisement
All we know is that Dominic isn't "living his life a quarter mile at a time" anymore, mostly because he's a father now. And for some reason he and his kid are living out in rural America fixing tractors together. Michelle's there too, rocking overalls. She hands Brian Dominic's necklace for "protection," possibly hinting that he's going to have to leave his kid for an important mission of some sort?
The official trailer is going to drop on Friday, Jan. 31, but until then, we've got this little teaser to tide us over until the movie's May 22 release date.
If you head on over to the film's IMDB page, it's surprisingly devoid of many intimate details. There's no hint about the film's plot, heck, we don't even know John Cena's character's name.
Article continues below advertisement
What we do know is that Universal Pictures is planning to go hot and heavy to promote the movie in Miami with a huge launch party featuring Cardi B. (who's also in the flick), Wiz Khalifa, Charlie Puth, Ludacris, and Ozuna. They'll also be livestreaming the event across social media.
Perhaps the best part about the upcoming movie is that director Justin Lin, who was responsible for four of the Fast movies (including 5, which is inarguably the best one) is back on board.
Article continues below advertisement
"Summer 2020 is the time for F9, the ninth chapter in The Fast Saga that has endured for almost two decades and has earned more than $5 billion around the world. Directed by Justin Lin, who helmed the third, fourth, fifth and sixth chapters of the series when it transformed into a global blockbuster, the film stars Vin Diesel, Michelle Rodriguez, Tyrese Gibson, Chris "Ludacris" Bridges, Jordana Brewster, Nathalie Emmanuel, Oscar®winner Charlize Theron and Oscar® winner Helen Mirren." — Universal.
'Fast & Furious 9' character posters.
Of course, it wouldn't be a Fast release without each of the movie's characters getting their own stylized posters. The ones for the ninth installment of the series look pretty great, too. Oh, and they feature John Cena's enormous biceps in front of an equally impressive muscle car. Check them all out below.
Article continues below advertisement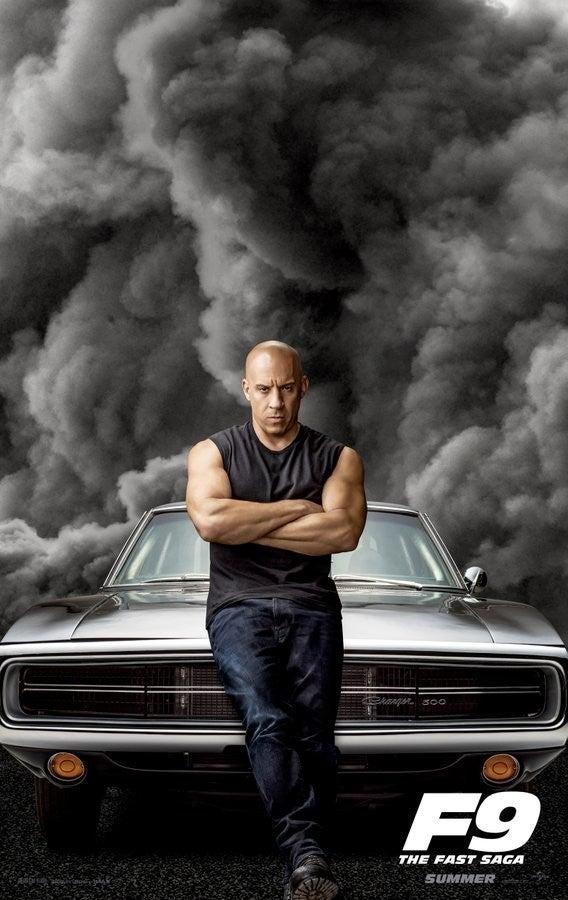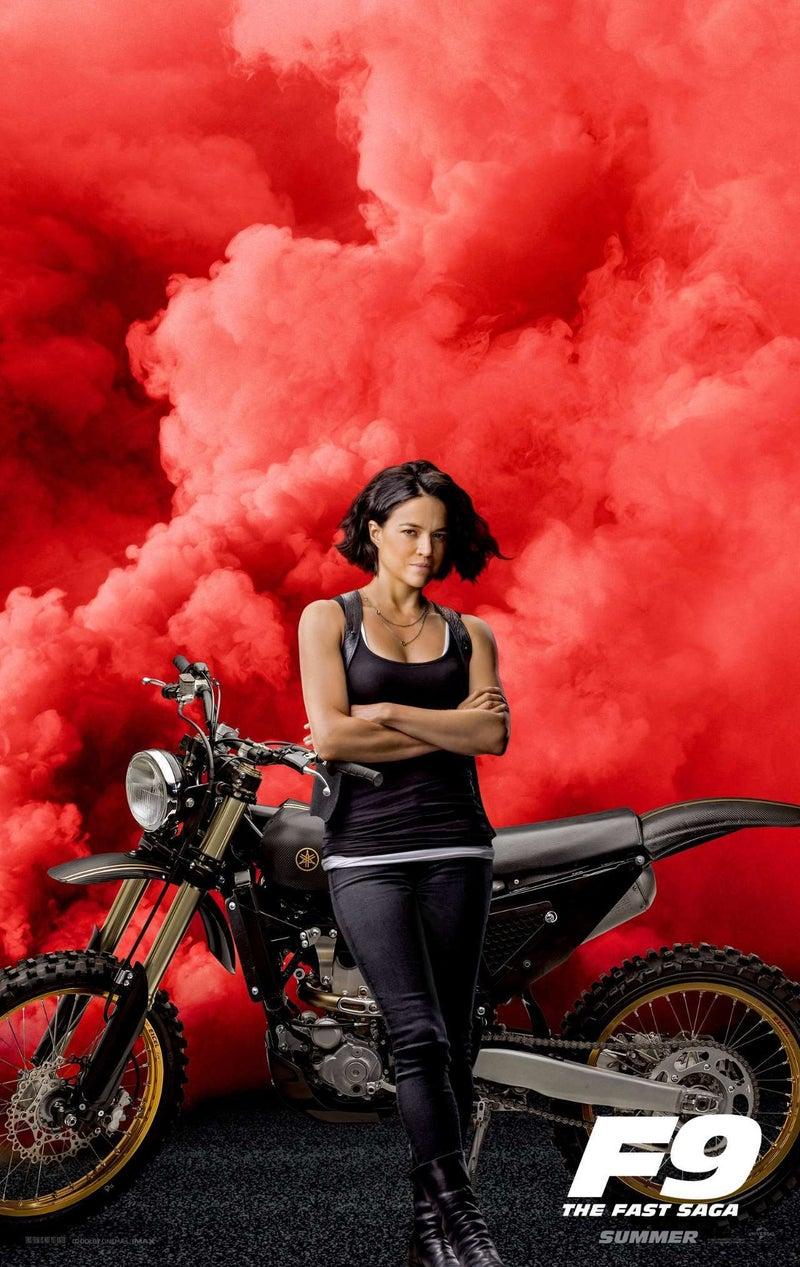 Article continues below advertisement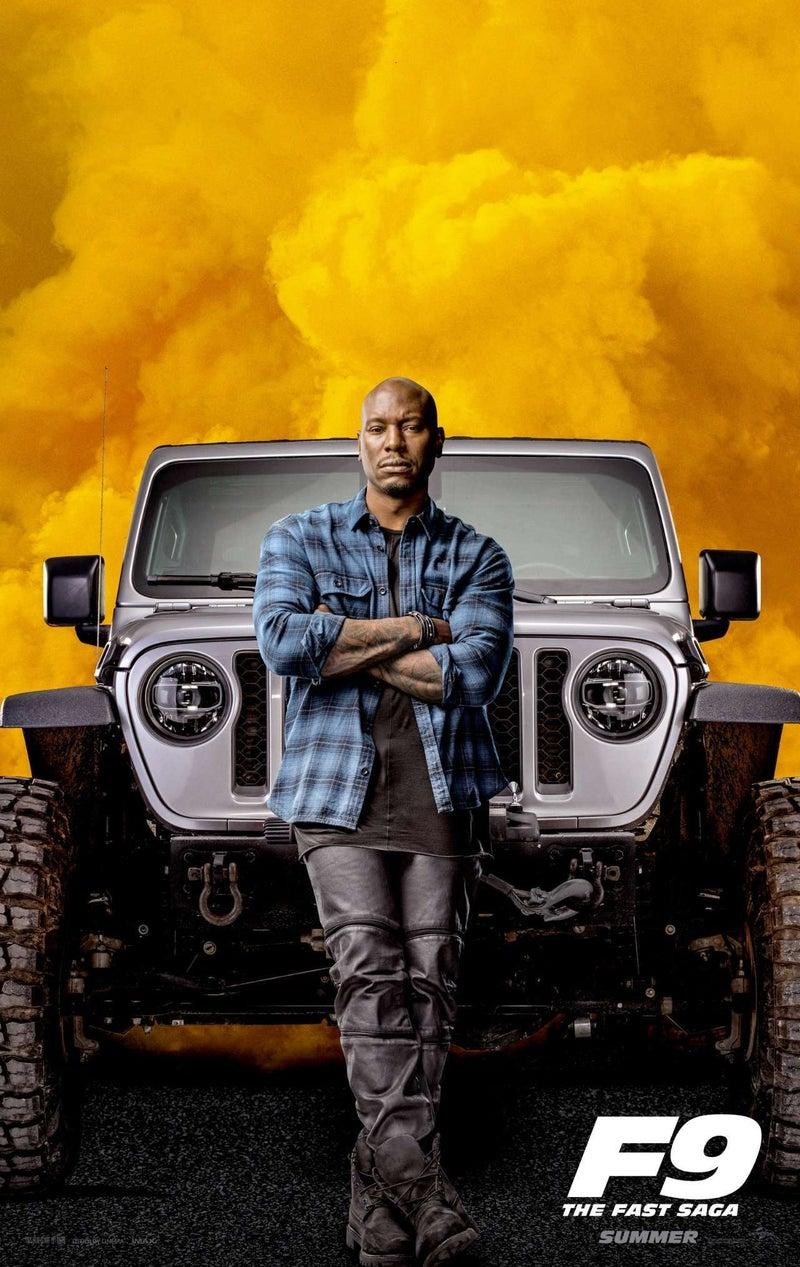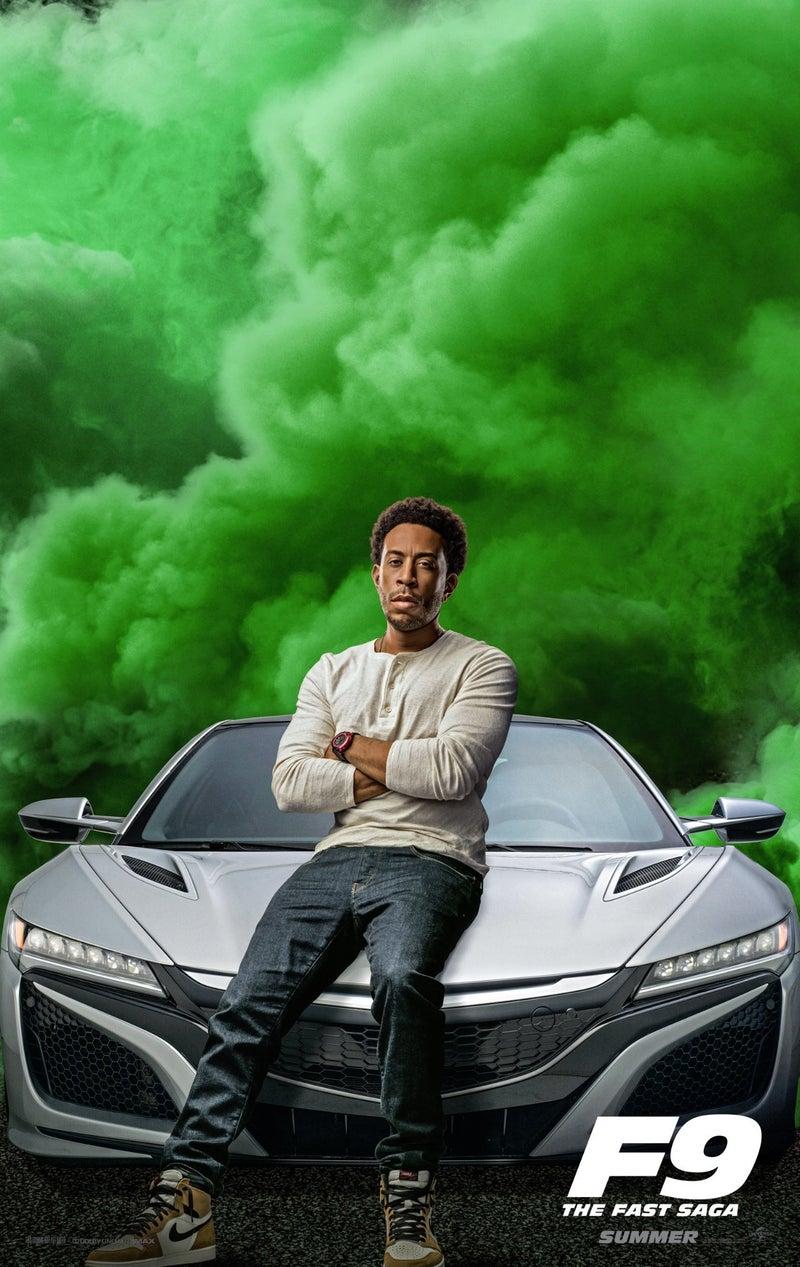 Article continues below advertisement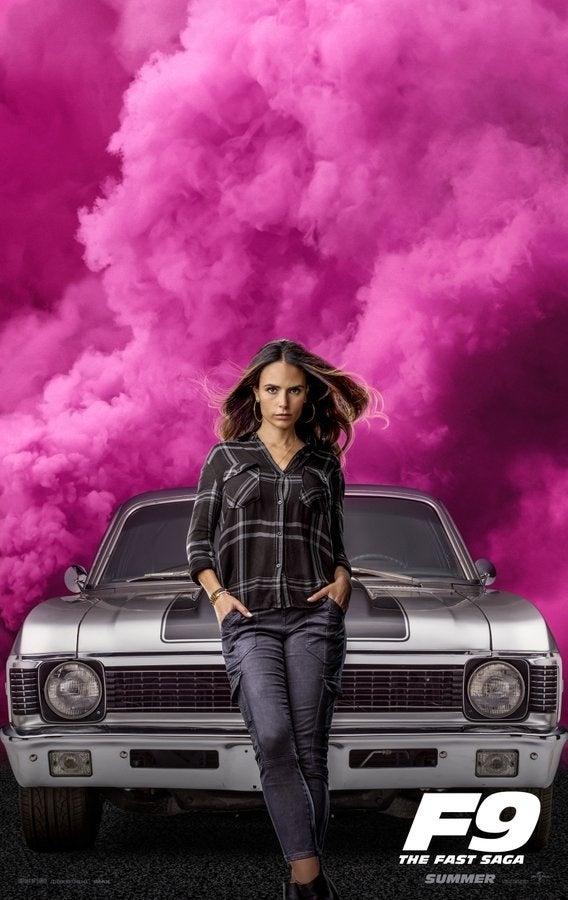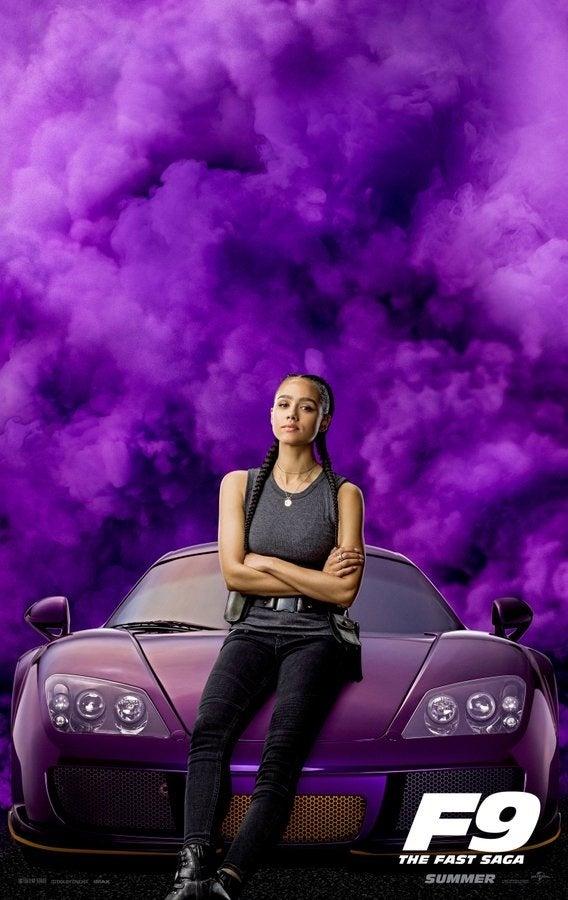 Article continues below advertisement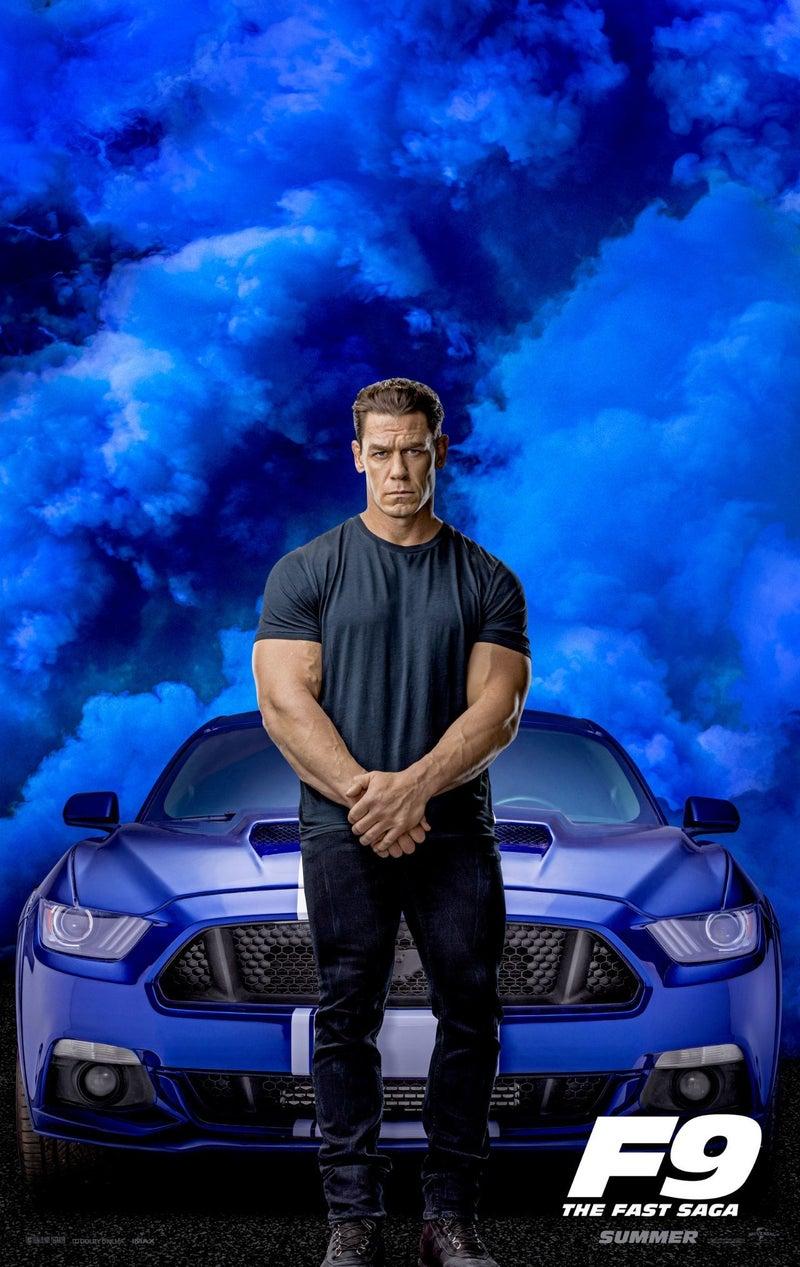 Are you excited to check out the flick and Cena's role in it? Or are you a Rock ride-or-die and won't be returning unless Dwayne Johnson's in it?