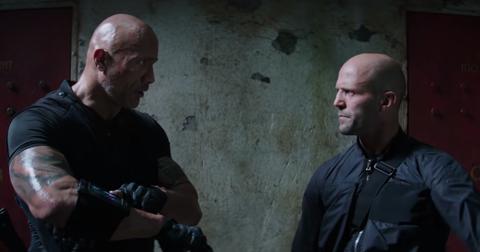 The Rock Totally Tweeted a 'Hobbs & Shaw' Spoiler — Here's Why You'll Want to Stick Around!
By Rebecca Macatee
Is there a Hobbs & Shaw end credits scene?
There sure is, and The Rock confirmed you're going to want to stick around for it! On July 31, two days before the August 2 premiere of Hobbs & Shaw, a fan asked The Rock on Twitter if there were "any post credit scenes in #HobbsAndShaw that [they] should stick around for?"
Dwayne himself responded, tweeting, "Yessir. Post credit scenes will give you an idea of the new future team... Enjoy!" He included a wink and a drink emoji for good measure.