Don't Worry, Canine Fans, the Dog in 'John Wick 3' Is OK
If you're a fan of John Wick you know the series can be perilous for canines. But if you're worried the dog dies in 'John Wick 3,' never fear.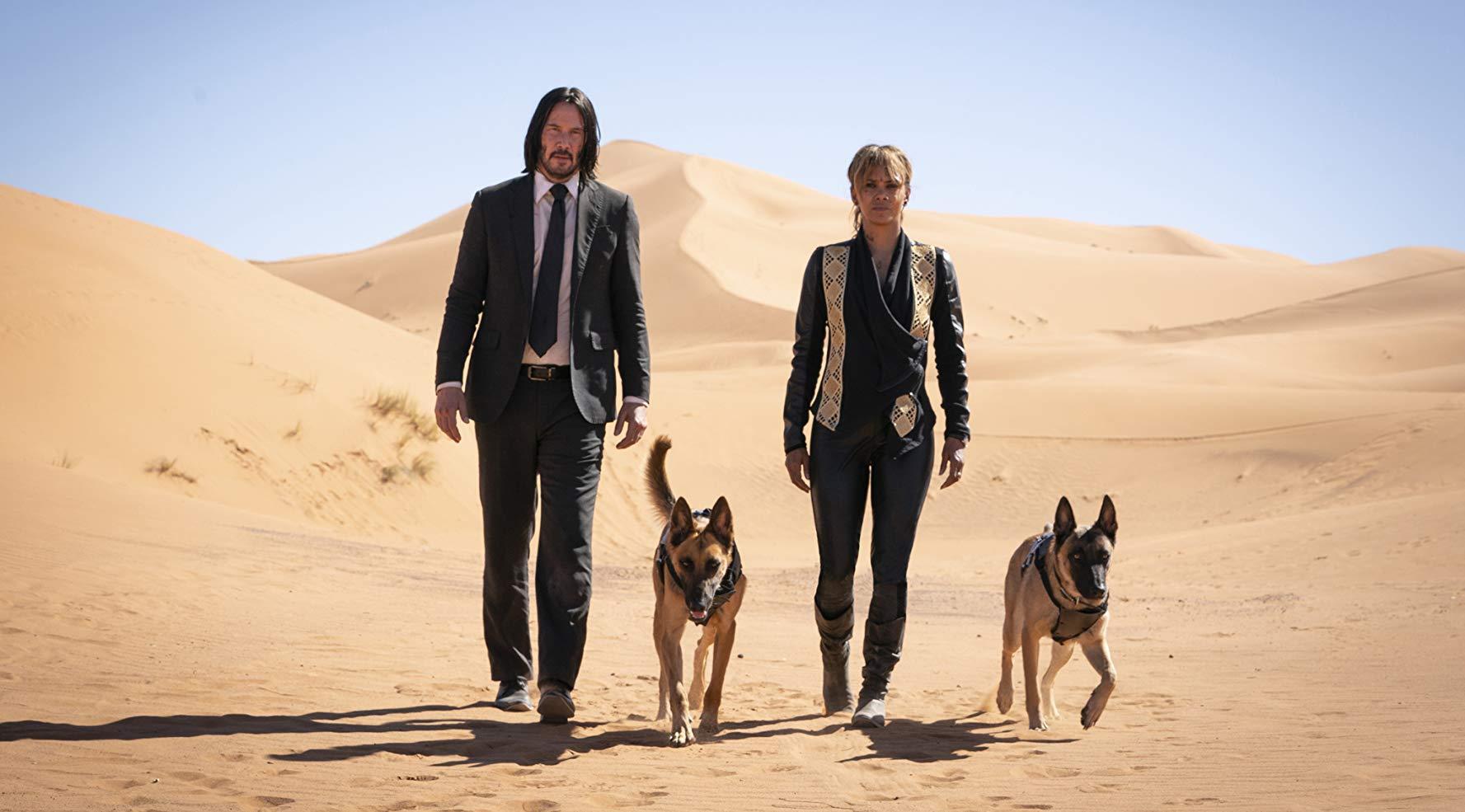 If you're into Keanu Reeves and over-the-top action sequences, no doubt you're a fan of the John Wick franchise. But if you're also a fan of dogs, the films can present somewhat of a predicament. After all, the oversimplified premise is that John is a retired hitman who is completely out of the game until a Russian mobster's son kills a puppy left to John by his recently deceased wife.
Article continues below advertisement
The whole scene is totally brutal and traumatizing, to the point where any other time a dog is on-screen in the following sequels, you cringe. And, in one particular scene of John Wick Chapter 3: Parabellum it seemed certain the four-legged body count was about to go up again.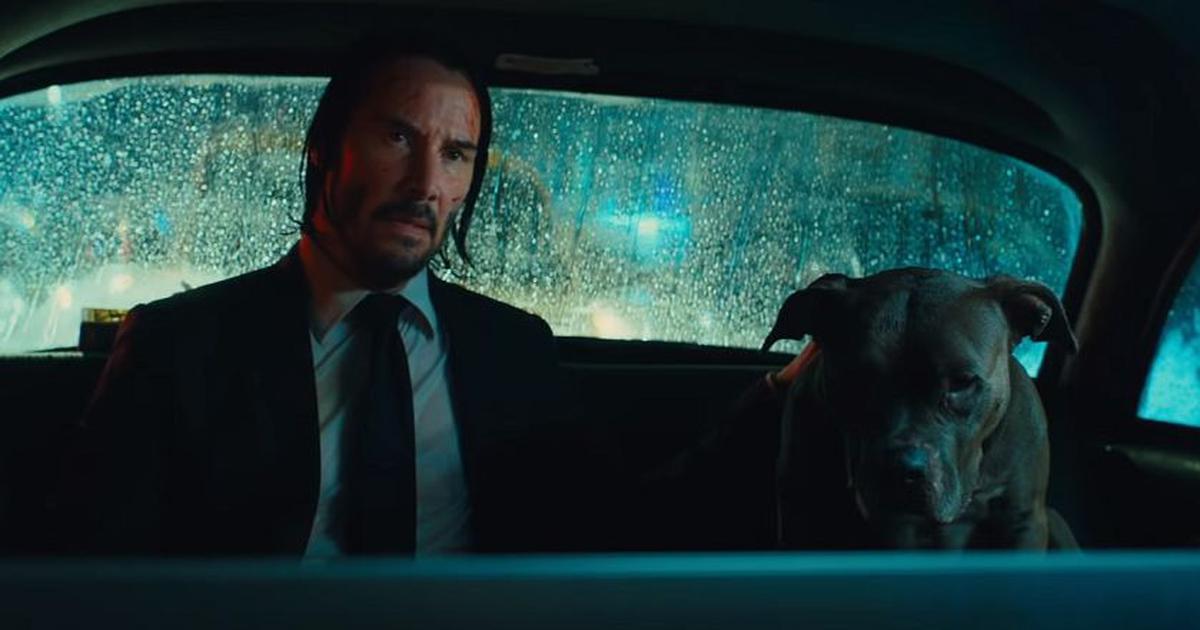 Article continues below advertisement
So, does the dog die in John Wick 3: Parabellum? Almost, but no.
First off, it's important to clarify which dog you're talking about here, because John's replacement pooch, who doesn't have a name, stays out of harm's way under the protection of The Continental's concierge, Charon (Lance Reddick). However, we meet two more pups when John escapes to Morocco to track down Sofia (Halle Berry).
She has two attack dogs, one of which is shot during a fight with Sofia's old boss, Berrada. However, it turns out the dog is wearing a bulletproof vest, but Sofia shoots Berrada in retaliation anyway,
Article continues below advertisement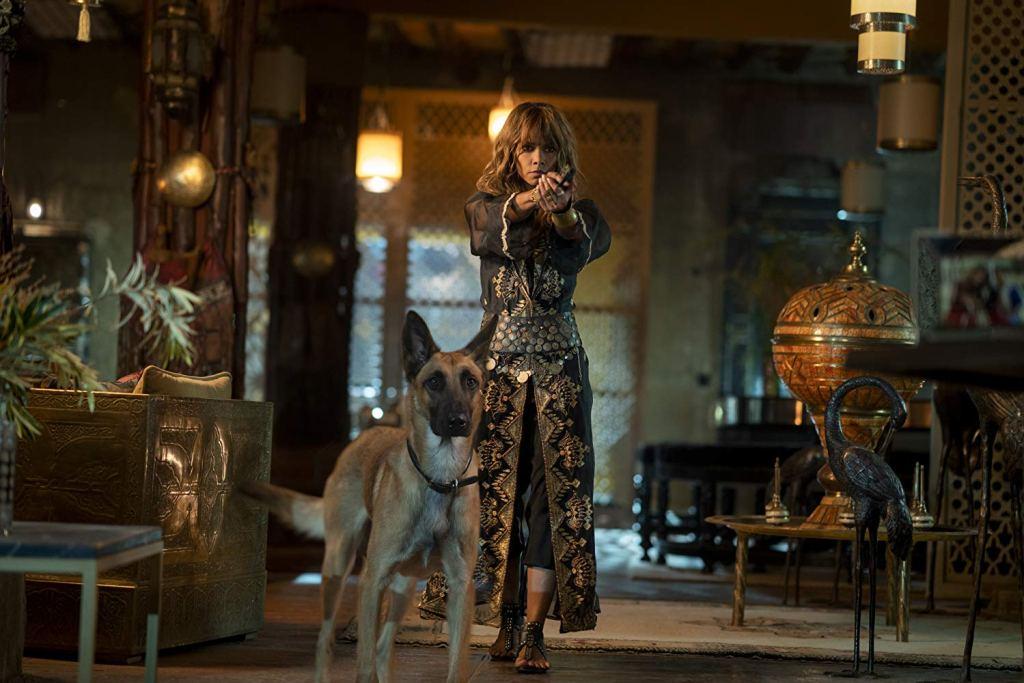 There are two kinds of dogs in John Wick 3.
After losing his adorable beagle puppy Daisy in the first John Wick film, the recently unretired assassin John rescues a dog from a shelter who would otherwise have been euthanized — adopt don't shop! John's new best friend is a pit bull, and it's clear John's still dealing with losing Daisy since he can't bring himself to name him.
However, the dog who plays him is actually a female named "Cha Cha" according to the film's visual effects supervisor, Rob Nederhorst.
Article continues below advertisement
Sofia's dogs, however, needed to be a breed that takes well to special training, which is why they went with the Belgian Malinois breed. They're a working dog known for strength and smarts, which is why they are among the preferred breeds to staff military and police K-9 units and bomb-detection squads.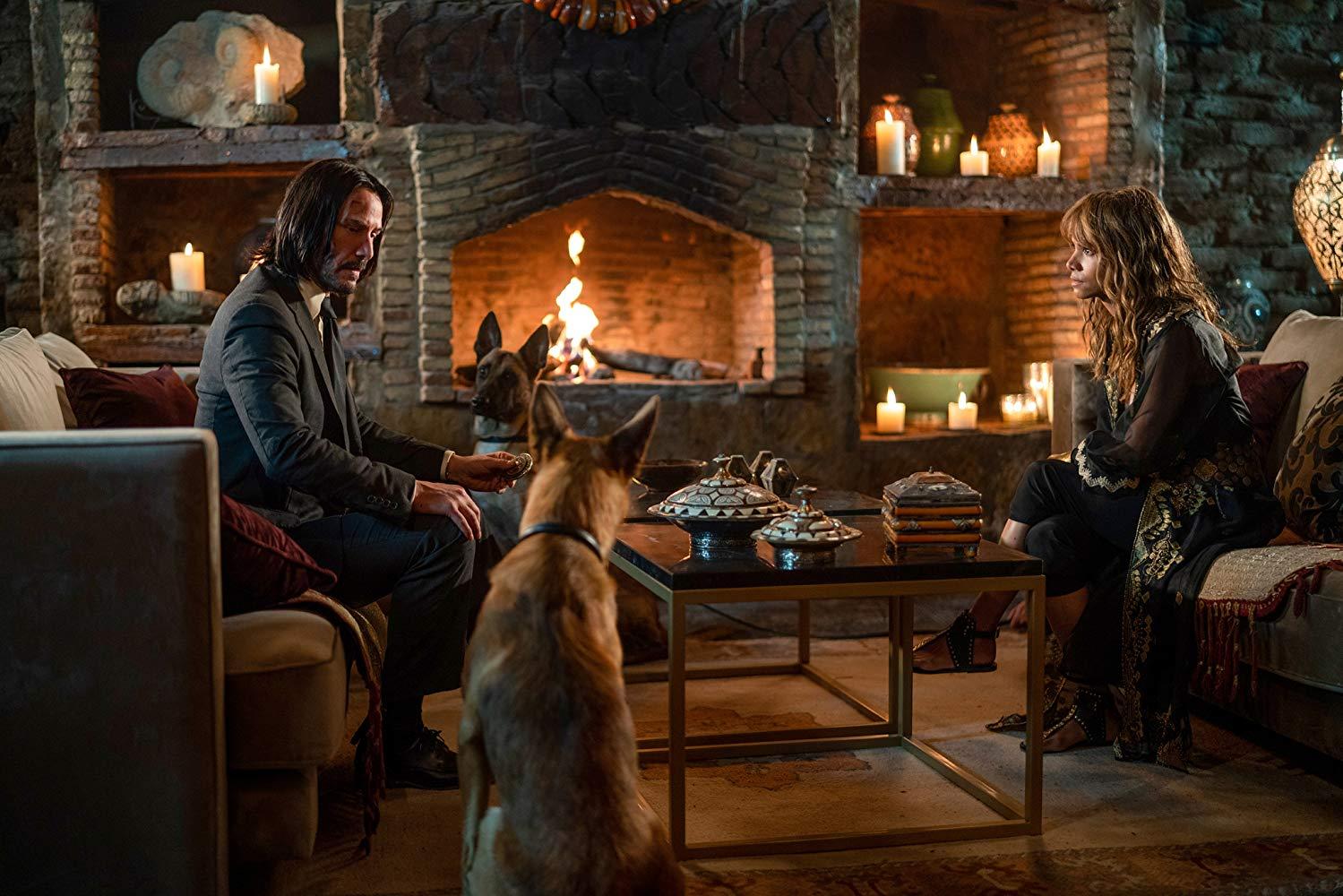 Article continues below advertisement
Halle Berry actually had to become a dog trainer for the role since her character had to deliver commands to her four-legged bodyguards. On top of all her firearm and martial arts training, the Academy Award winner had to spend "two or three hours a day" with the dogs off-camera to get ready for their action sequences according to EW.
The action horses also make it out of the movie unscathed.
Yeah, that's right, action horses. In one of the most impressive and insane action scenes ever put on-screen, John Wick finds himself in a horse stable and actually weaponizes horses by triggering them to kick his opponents.
And those are not CGI horses, though they are filmed and edited together in such a way as to ensure both the animal and human actors are safe from harm.
Article continues below advertisement
And even on-screen, the horses make it out of that battle OK — an animal lover like John Wick wouldn't have it any other way. As high as the body count is for John Wick 3, not a single four-legged animal, be it a cat, dog, or horse, is seriously injured.