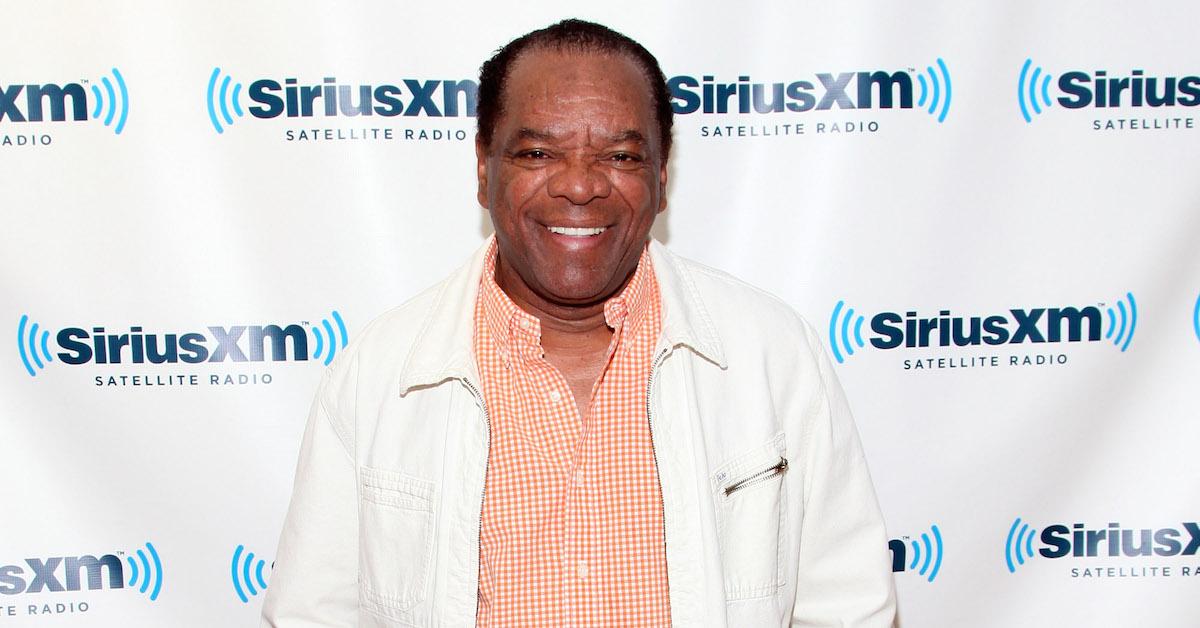 Marlon Wayans, Ice Cube, and Many More Pay Tribute to the Late John Witherspoon
Celebrities are mourning the passing of actor John Witherspoon, who died in his Sherman Oaks, Calif. home on Oct. 29. The actor was best known for playing Willie Jones in the stoner comedy, Friday, alongside on-screen son Ice Cube and Chris Tucker. His knack for comedy earned him spots on The Wayans Brothers, The Tracy Morgan Show, and The Boondocks.
Article continues below advertisement
He continued performing stand up comedy routines until shortly before his death, and he even had several shows lined up for the months following. John Witherspoon's family and former co-stars are paying tribute to the actor on social media.
Who are John Witherspoon's children? We have the details on the late actor's personal life, and how the Wayans brothers are celebrating the comedian's legacy.
Article continues below advertisement
John Witherspoon's children paid tribute to their dad on social media.
John married actress Angela Robinson in 1988, and she appeared alongside her husband in an episode of The Wayans Brothers in 1997. The couple had two sons together, John David "J.D." and Alexander. David Letterman is the godfather of both sons, likely as a result of the many appearances that John made on The David Letterman Show.
J.D. has followed in his father's footsteps by performing as a stand-up comedian. He also hosts Confetti on Facebook Live, a trivia show that has been compared to the popular app, HQ. J.D. confirmed that he would now take over his late father's Twitter account, which is how John's death was announced to the public.
Article continues below advertisement
J.D. also paid an emotional tribute to his dad on Instagram, where he wrote that he admired his father's work ethic. He also shared a collage of four photos of the father and son together, throughout the years.
"I'm damn proud to be his son," he wrote. "If I have even half the career & impact he has had on people I'll be very happy."
Article continues below advertisement
John was remembered as Pops on The Wayans Brothers.
One of John's most memorable roles was as Pops on The WB sitcom, The Wayans Brothers that aired between 1995 and 1999. Pops was the father of Shawn and Marlon Wayans who owned a diner and was seen by his sons as "tacky."
It was clear how much John valued this role, as it was included in his Twitter and Instagram bios and it has been part of many of the tributes that the public has made to him.
Article continues below advertisement
Marlon Wayans wrote a long tribute to his on-screen father on Instagram. He shared a black-and-white photo of him, Shawn, and John together, with John embracing the two. He detailed the impact that John had on him during the show's run and beyond.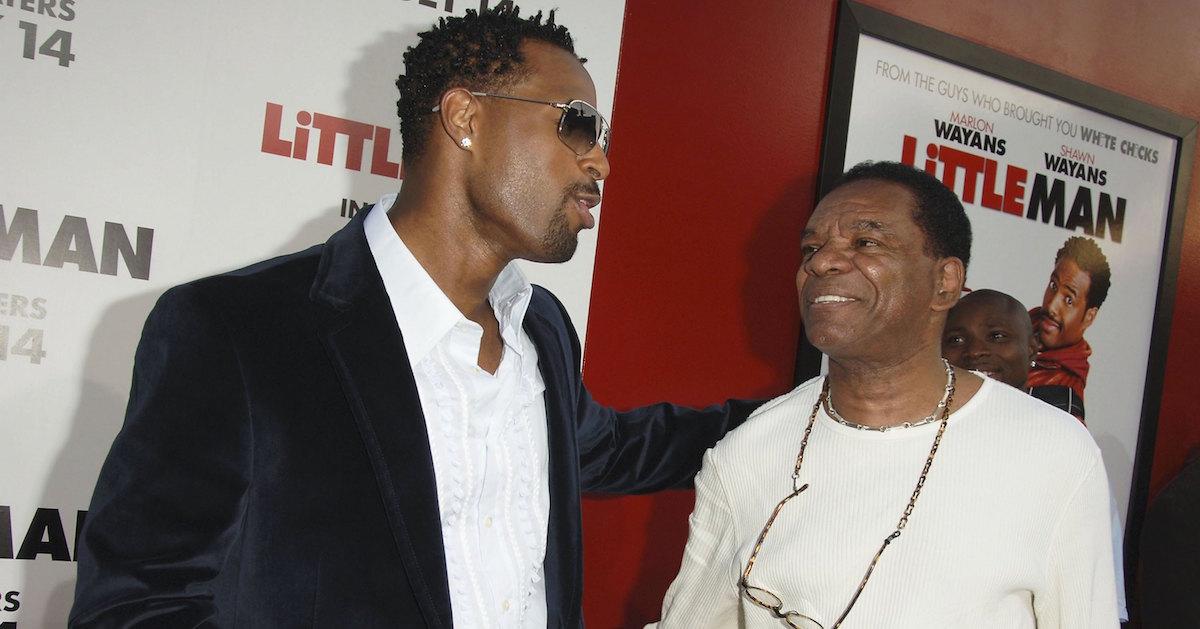 Article continues below advertisement
"I'm sad. Broken. Hurt... yet extremely grateful to God that I got to spend 5 years of my life working with one of the funniest, sweetest, wisest, humblest, loving man," he wrote. "John Witherspoon, you were my TV dad and my mentor and my friend. I miss you already. Something don't feel right. This is heavy on my heart. Anyone that knows me knows how much I love Pops. You have a strong wife and great kids. What an amazing family."
Marlon went on to write that he would celebrate the late actor by putting on episodes of their show, and laughing. He also noted that John's sons really grew up on the set of The Wayans Bros.
Other celebrities, including Chance the Rapper and Arsenio Hall paid tribute to the late actor on social media as well. Chance tweeted, "God bless John Witherspoon. The definition of an icon. Wow."
Arsenio referred to John as one of his "comic brothers."
His former co-star, Ice Cube, wrote on Twitter that he was "devastated over the passing of John Witherspoon." He also wrote that "Life won't be as funny without him."
Our thoughts are with John Witherspoon's family and loved ones.