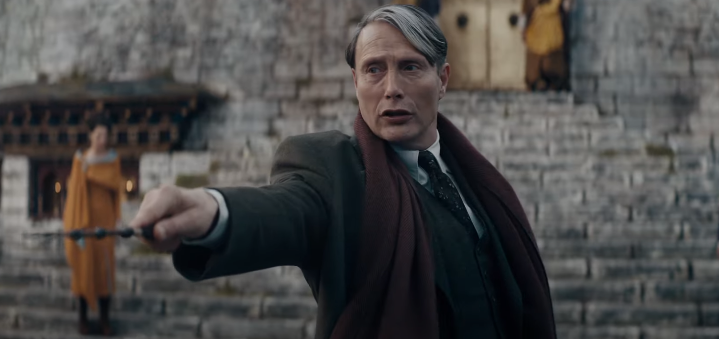 Johnny Depp Stans Aren't Happy About His Replacement in 'Fantastic Beasts'
Content warning: This article mentions allegations of domestic violence and physical abuse.
J.K. Rowling's Fantastic Beasts series hasn't been the most critically-acclaimed Harry Potter property, but that doesn't change the fact that it remains one of Warner Bros. most high-profile intellectual properties.
The trailer for the third film in the series was recently released, and a lot of fans were shocked and angered to finally see Johnny Depp's Grindelwald replacement, even though news of the Fear and Loathing in Las Vegas's exit from the series has been public knowledge for quite some time.
Article continues below advertisement
Why is Johnny Depp not in 'Fantastic Beasts 3?'
One of the big reveals from Fantastic Beasts and Where to Find Them was that Colin Farrell's Percival Graves was actually Grindelwald, a super evil practitioner of the Dark Arts who used to have a relationship with Dumbledore until the lovers ultimately went down separate paths.
Article continues below advertisement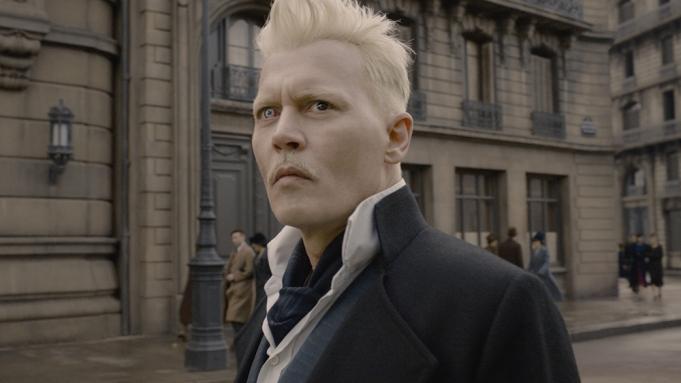 At the time, however, a prominent narrative was that Depp was a the perpetrator of the violence against Amber, and Warner Bros. ultimately caved to pressure from the public and decided to release Depp from the franchise, even after J.K. Rowling repeatedly voiced support for the Pirates of the Caribbean star.
Article continues below advertisement
Long before the studio confirmed Mads Mikkelsen would replace Depp in the role, there were rumblings that the Hannibal actor would ultimately be the man for the job, which was confirmed months before the trailer for The Secrets of Dumbledore was ever released.
Then the trailer dropped, and Johnny Depp fans weren't happy.
Article continues below advertisement
The Crimes of Grindelwald featured the Dark Wizard in his "actual" form: he's pale, with shocking white hair, one light blue eye, and some Spencer Pratt-ish facial hair that kind of blends in with his skin tone.
In terms of the franchise's recurring plot, it's not far-fetched to believe that Grindelwald would change his appearance yet again. We've already seen him do it in the series before.
But there are tons of fans who are not happy with Johnny Depp's 'Fantastic Beasts' replacement.
The trending hashtag #NotMyGrindelwald began circulating social media nearly a year ago, and the majority of Twitter's most vocal critics of the recasting have stated that while they're sure Mads will do a great job, they're not happy to see Grindelwald replaced by the Casino Royale villain.
Article continues below advertisement
Mads Mikkelsen is a serious talent who spoke candidly about his involvement in the franchise with The Times and how he was sure to put his own fingerprint on the character while simultaneously giving Depp props: "I didn't want to copy what Johnny had done. I think he's a masterful actor, so copying him would've been creative suicide."
Article continues below advertisement
He also told the outlet that it didn't sit right with him that the role was effectively taken from Depp: "But I didn't have a dog in that fight. And I don't know what happened [in his private life], and I don't know if it was fair, him losing the job, but I just knew that the show was going on, and I would've loved to have talked to him about it if I had the chance, but I just don't know him in that sense."
Article continues below advertisement
Fantastic Beasts: The Secrets of Dumbledore is slated to release on April 15, 2022. Are you interested in checking it out? Or are you part of the #NotMyGrindelwald train?