Livestreamer Johnny Somali Was Arrested in Japan After Mounting Controversy
Livestreamer Johnny Somali was arrested in Japan after inciting controversy in the country for several months. He may face deportation.
The Gist:
Johnny Somali was arrested in Osaka, Japan.
The controversial livestreamer had been harassing Japanese citizens with racist remarks for months.
Folks on social media hope he gets deported back to the United States.
Article continues below advertisement
Livestreamers and controversy seem to go hand in hand, but few have reached the level of infamy that Johnny Somali has in his career. According to Know Your Meme, he first established his online presence on YouTube back in 2011. He would later expand to channels like Twitch and Kick. As for his content, he mostly focused on traveling to Asian countries like Japan and Thailand. In 2023, however, he would come under fire for his inflammatory remarks while in Japan.
Starting in mid-May 2023, Johnny began trending on social media after he livestreamed himself harassing Japanese citizens with racist remarks. The backlash to his content became so severe that he even started getting attacked on the street by angry locals. Now, in a stroke of karmic comeuppance, Johnny Somali was arrested in Osaka. Here's what happened and the kind of charge he faces.
Article continues below advertisement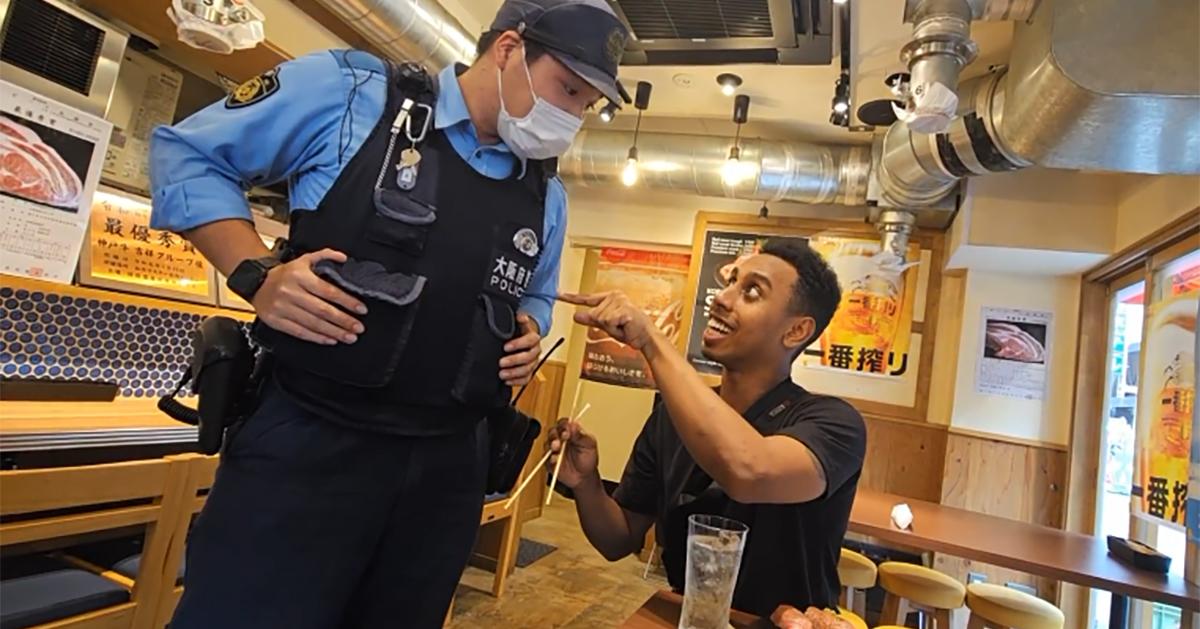 Johnny Somali was arrested in Japan after months of controversial livestreams.
Ever since arriving on an extended stay in Japan, Ramsey Khalid Ismael aka Johnny Somali began livestreaming himself as he threw out racist remarks against unsuspecting Japanese citizens in public. Much of his rhetoric included references to Hiroshima, Nagasaki, and Pearl Harbor. As his comments intensified, so too did the response from Japanese citizens. On multiple occasions, Johnny was physically assaulted during his streams by Japanese people who were increasingly fed up with his antics.
Article continues below advertisement
After months of activity, he may have finally gotten what was coming to him. In late September 2023, Johnny Somali was arrested for trespassing at a construction site in Osaka while livestreaming.
According to a report by The Asahi Shimbun, he had broken into the area and harassed construction workers as they requested that he leave. Footage of the arrest was even captured during his broadcast, wherein Johnny attempts to start the "FreeSomali" hashtag. Jeremiah Dwane Branch was also arrested as an accomplice.
Folks on the internet are calling for Johnny Somali's deportation following his Twitch ban.
As of this writing, details of the charges have yet to be disclosed. However, people across the internet are already calling for Johnny Somali and his accomplices to be deported back to the United States. In the comments section of a Japan Today article, one user wrote, "He should spend [a full sentence] and then be deported and blacklisted and sent back to the US where he can take his lack of skills and register for unemployment."
Article continues below advertisement
Many argue that his trespassing could be grounds for deportation, but his overall content of hate against the Japanese could also very well work against him.
Online calls for his deportation come mere months after Japanese Twitch streamer Meowko called for him to be banned from his online platforms. He was already previously banned on Twitch for his behavior but has remained active on Kick.
In May 2023, Meowko was openly harassed by Johnny during her own broadcast while he was still banned from Twitch. According to Twitch guidelines, Meowko could have faced a potential ban of her own by featuring a banned Twitch member on her stream, even though he intruded on her stream without her consent. The exchange reportedly left Meowko in tears as she called for Johnny to lose the rest of his platforms.
Keep reading Distractify for more on this story as it develops.