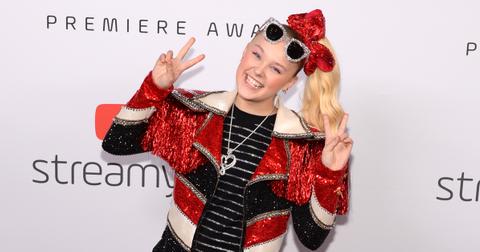 JoJo Siwa Shocks the Internet by Ditching Ponytail and Sparkly Outfit in TikTok Video
By Gabrielle Bernardini

Updated
Who's that girl?!
JoJo Siwa went from reality show competitive dancer on the popular series Dance Moms to international superstar. The 16-year-old branded herself as "kid friendly," and celebrity offspring such as Kim Kardashian's eldest daughter North West, calls herself a fan. With her colorful outfits, sparkly ensembles, big personality, and even bigger hair bows, people can't get enough of the teen idol.
Though many are familiar with her iconic style, which consists of a sparkly jacket and her hair in a side ponytail with a huge glittery bow, JoJo decided to debut a more natural look on TikTok.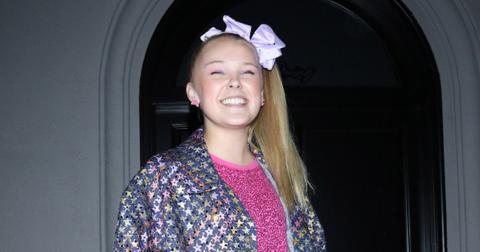 JoJo Siwa debuts a new look on TikTok!
She's no longer JoJo with the bow-bow...
In a new TikTok video, the teen showed off her usual multi-colored style, before changing into numerous funky outfits, which included a bedazzled Guess jacket and a furry jacket. At the end of the video, the singer took the bow out of her hair and rocked natural-looking waves. And, instead of a sparkly outfit, she opted for a simple black T-shirt.
Casually flipping her hair to the camera ... OK, we see you, JoJo.
After JoJo posted the new video, fans were quick to take to social media to comment on her "makeunder." One person tweeted: "LOOK HOW PRETTY JOJO SIWA LOOKS UNDER THE GLITTER AND BOWS." Another person added, "JoJo Siwa finally took her bow off and her ponytail down...she can now defeat Thanos."
This individual tweeted: "I just saw JoJo Siwa without the ponytail and wowie."
One social media user was shocked by the singer's new video, writing, "Just watched a TikTok of JoJo Siwa transforming into wearing black and taking down that damn ponytail. Her Miley Cyrus moment is coming." It's hard to imagine the teen shaving her head, smoking blunts on stage, and twerking during her MTV performance. But, crazier things have happened!
Overall, JoJo just shocked the internet with her makeunder look.
JoJo's mom talks about her target being the target of bullying.
Unfortunately, being in the spotlight makes one a prime target for online bullying or internet trolls. And, being a teen amplifies that even more. In a 2019 interview with the TODAY show, JoJo's mom Jess talked about the advice she gave to her daughter when the teen became emotional after reading negative comments on her social media page.
"If they really bother you, just delete 'em and block 'em. Don't even let 'em come on your page," Jess said. "In the beginning, (JoJo) was very upset. And she came downstairs, and she was crying. 'All of these people don't like me, and I'm gonna reply.'"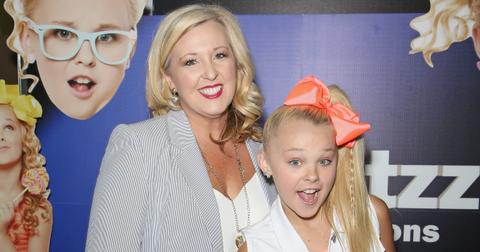 However, she advised her daughter not to respond to the internet trolls. "You're not gonna reply ... Why would you give these people even one second of your life? If you wanna reply to anybody, you reply to the people that like you," she told JoJo.
Keep doing you, girl!