After Three Years of Silence, Lil Tay Fans Are Concerned Following Her Latest Instagram Story
What happened to Lil Tay? The social media star's Instagram account has remained inactive since 2018. However, fans are concerned after a new post.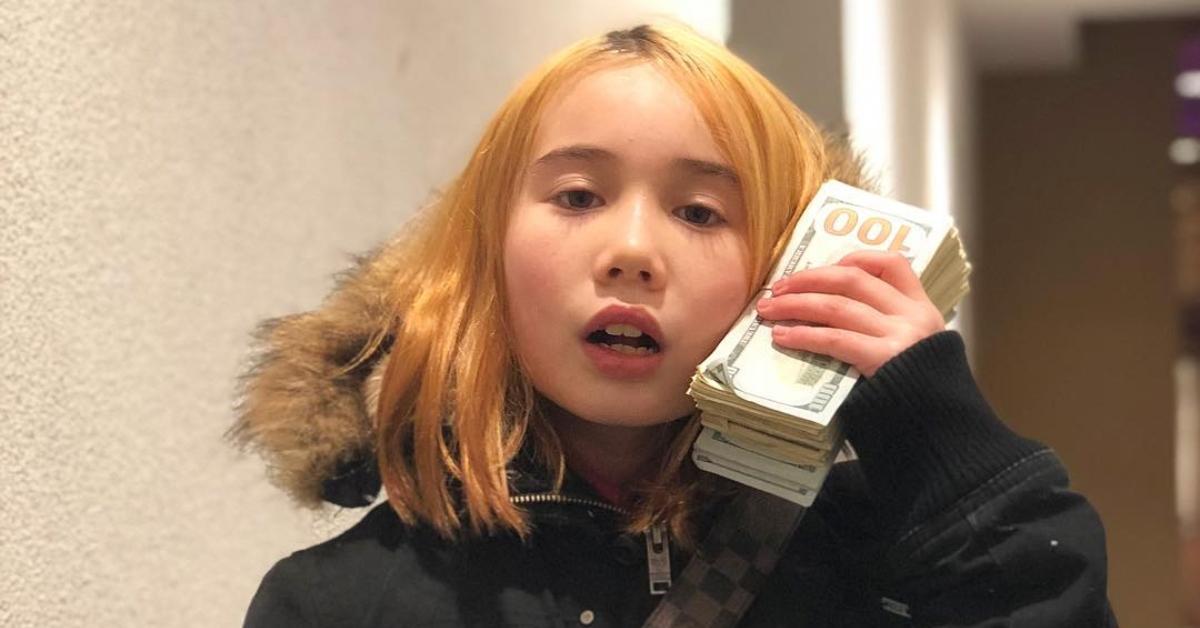 In 2018, a then 9-year-old from Canada became an overnight social media sensation after posting controversial videos and pictures on Instagram. Claire Eileen Qi Hope, known as Lil Tay, became Insta-famous for depicting a lavish lifestyle and posting alongside expensive cars and houses while yelling crude and sometimes even racial slurs at the camera.
Article continues below advertisement
Referring to herself as the youngest "flexer in the century," Lil Tay's Instagram fanbase rose to over 2 million; however, her reign was seemingly cut short after reported custody battles and brand rights put a stop to her social media "career." After remaining inactive on social media since 2018, her Instagram account shared a statement via her stories that started, "We have bad news about Tay..."
So, what happened to Lil Tay?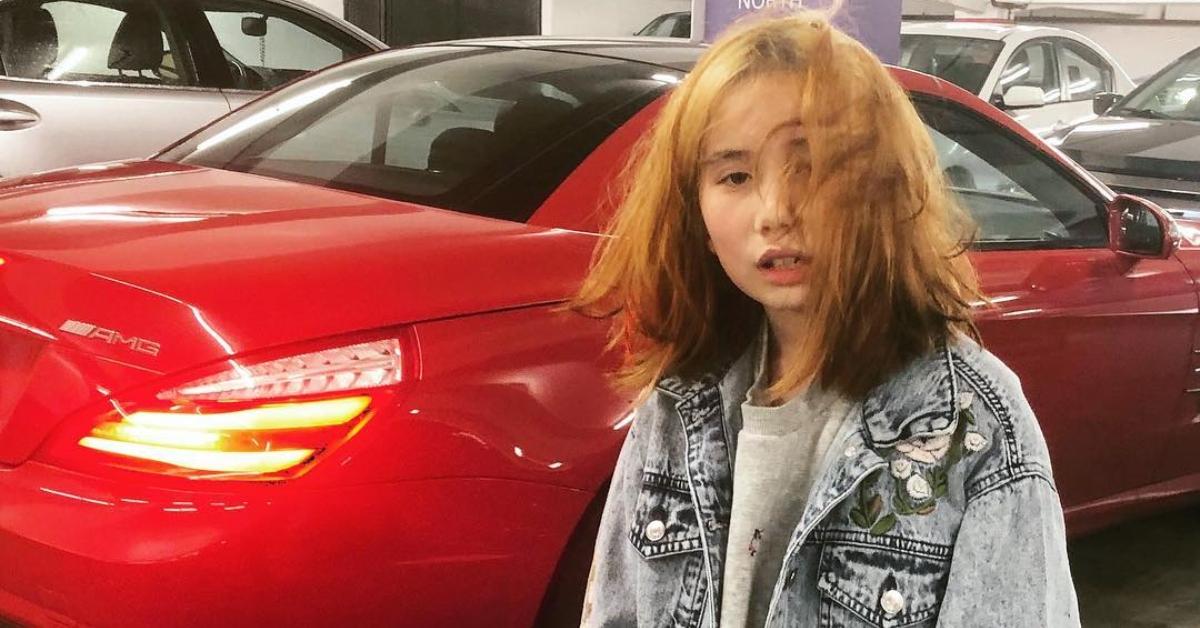 Article continues below advertisement
What happened to Lil Tay? Fans are concerned following her latest Instagram story.
After months of uploading daily content to her social media pages, Lil Tay all but disappeared in the summer of 2018. According to the Daily Beast, at the time, the rapper's Instagram alleged that her father, Christopher Hope, forced her to go back to Vancouver after filing a court motion.
Lil Tay's mother, Angela Tian, told the outlet that the pair had been separated since their daughter was just a year old and alluded the two did not have a strong relationship.
"He was threatening to arrest — to have my mom arrested if we didn't go back," the pre-teen told the Daily Beast. "I didn't see him for multiple years. He never saw me for so long, it's obvious he just came back because he wants money."
Article continues below advertisement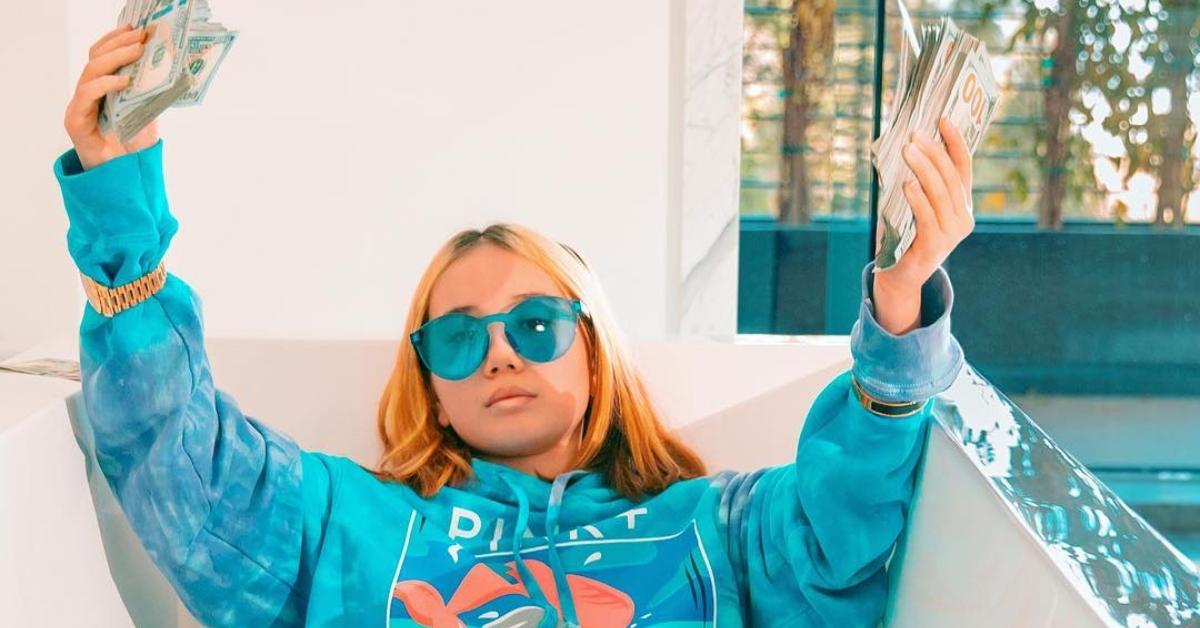 At the time she was court-ordered to go back to Canada, a spokesperson for Chris, Harry Tsang, told the outlet that the father is not seeking to gain any monetary profit off of his daughter, but instead hoped to achieve three things. "First, no more crazy videos of cursing from Tay. Second, 25 percent of the gross earnings going to a trust fund dedicated to Tay. The third thing is, there has to be structure in her operation, in her public image," he said.
Article continues below advertisement
Fans became concerned for the young star after her Instagram account posted about "bad news" regarding Tay on April 21, 2021. Though nothing has been confirmed, people immediately took to Twitter to share their concerns.
"Wait WTF is going on with Lil Tay?!" one person tweeted. Another person wrote, "Noo. I hope Tay is OK. She had 2018 in a headlock. Pls be OK Lil Tay."
So, where is Lil Tay now? Is she living with her father?
The media star's Instagram account had not been updated since June 2018 before that cryptic story was posted. During the December interview with the Daily Beast, Lil Tay did not go into many details about her home life but did say she was in a "bad situation" with "Chris Hope."
Article continues below advertisement
The then-fifth grader explained that she was being homeschooled at the moment because she's "too famous" for public school. "He knows that I'll get mobbed," she said. "He wants me to go to public school. I'm too famous for that." For now, it seems the once "flexer" in L.A. has returned to her roots of living as a "normal" pre-teen in Canada, away from social media and cameras.
We're not sure at this point if we've seen the last of Lil Tay. While her mom voiced that she was hoping her daughter would get a professional team in Hollywood and have a "strong foundation," her father's court order is seemingly keeping her stationary in Canada. He told the Daily Beast, "Everything is unresolved right now."