Lil Tay's Former Manager, Harry Tsang, Can't Confirm or Deny Her Death
Following news that 14-year-old rapper Lil Tay has died, many want to know more about her life, and specifically about her former manager.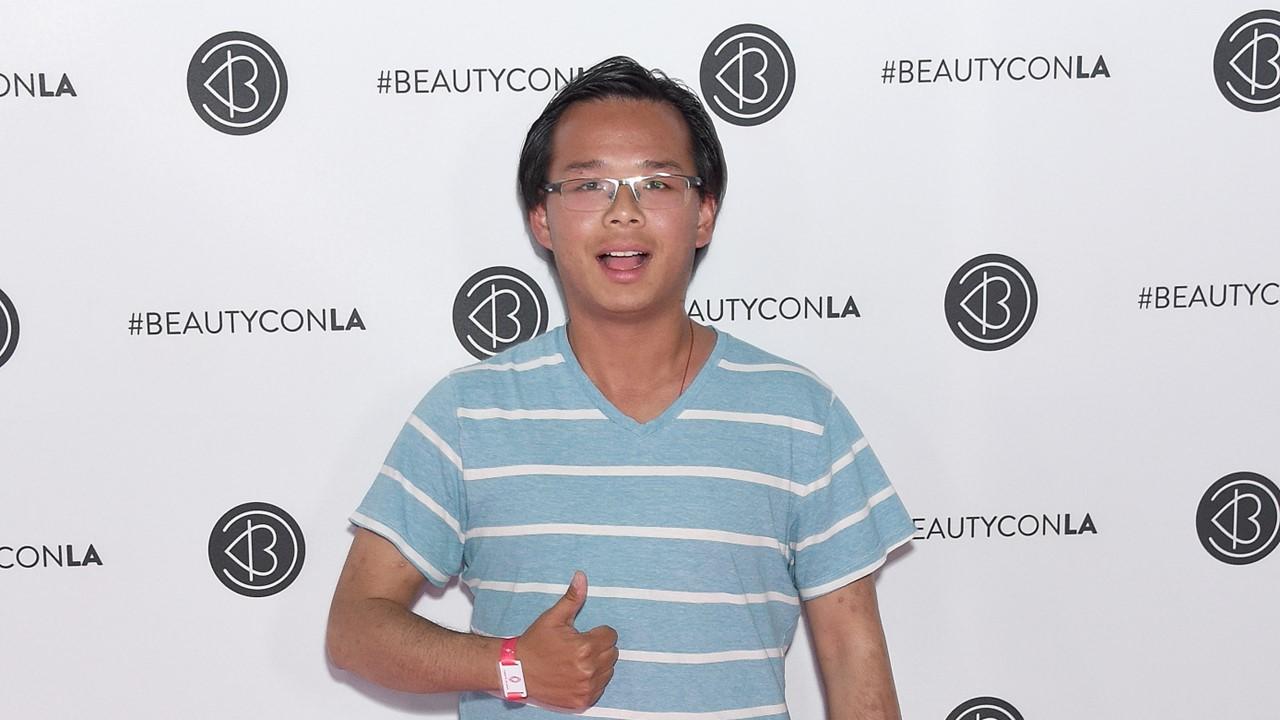 On Aug. 9, 2023, news broke that 14-year-old rapper Lil Tay, who first became a viral sensation in 2018 when she was just 9 years old, had died. Following the news, many were confused about the circumstances surrounding her death. What did her former manager have to say about the tragic news?
Article continues below advertisement
The news that Lil Tay, whose real name is Claire Hope, had died was first shared to her Instagram page. The announcement also said that her brother, Jason Tian, had died at the age of 21, although the question of exactly when he died remains unanswered. Did Lil Tay's former manager Harry Tsang have a role in the announcement? Here's what we know.
Who is Lil Tay's former manager?
In the statement posted to Instagram, Claire's death was described as "sudden."
"It is with a heavy heart that we share the devastating news of our beloved Claire's sudden and tragic passing," the post read. "We have no words to express the unbearable loss and indescribable pain. This outcome was entirely unexpected, and has left us all in shock."
Article continues below advertisement
"Her brother's passing adds an even more unimaginable depth to our grief," the statement continued. "During this time of immense sorrow, we kindly ask for privacy as we grieve this overwhelming loss, as the circumstances surrounding Claire and her brother's passing are still under investigation. Claire will forever remain in our hearts, her absence leaving an irreplaceable void that will be felt by all who knew and loved her."
Article continues below advertisement
Although that statement seemed to quite definitively confirm that Claire had died, her father Christopher Hope and her former manager Harry Tsang said that they couldn't confirm she was dead.
"Given the complexities of the current circumstances, I am at a point where I cannot definitively confirm or dismiss the legitimacy of the statement issued by the family," Harry said.
"This situation calls for cautious consideration and respect for the sensitivities involved. My commitment remains focused on delivering updates that are both reliable and appropriately timed," he added.
Harry said that he had been in contact with people familiar with the family's situation, although it's unclear exactly what any of this vague languages is referring.
Article continues below advertisement
Harry Tsang has his own following on TikTok.
Harry is a TikTok personality in his own right, and has a following of more than 230,000 people on the platform. Harry started his career in politics, and is now self-employed working as a digital media consultant. It seems like he may sell his expertise at building out social media channels to people like Lil Tay, who go viral and want to build a profile off of their initial success.
The news of Lil Tay's death has left many shell-shocked, but it has also left plenty of people with questions about the circumstances surrounding the rapper's death. Why wasn't the statement on Lil Tay's Instagram page signed? Until we learn more, though, all we can do is try to reconcile conflicting reports about what happened to the 14-year-old rapper who became an online sensation over the last few years.