Who Is Lil Tay's Brother? Everything We Know About the Aspiring Rapper
After a bizarre Instagram post on Lil Tay's Instagram stated she and her brother recently died, fans were clamoring for more information on her brother.
On Aug. 9, 2023, a message appeared on Lil Tay's Instagram account announcing that the teen rapper died at 14-years-old. The statement, believed to have been shared by another member of Lil Tay's family, revealed that the internet sensation's brother also died. It went on to explain the circumstances around the alleged untimely tragedy were "under investigation" and the family asked for privacy to mourn their losses.
Article continues below advertisement
However things took another bizarre turn the following day, when TMZ reported that Lil Tay and her brother are very much alive. Her Instagram account was hacked and used to "spread misinformation" about Lil Tay and her brother Jason Tian's death. Because of this rollercoaster ride, fans were clamoring to know more about her sibling. Here's what we know about Lil Tay's brother.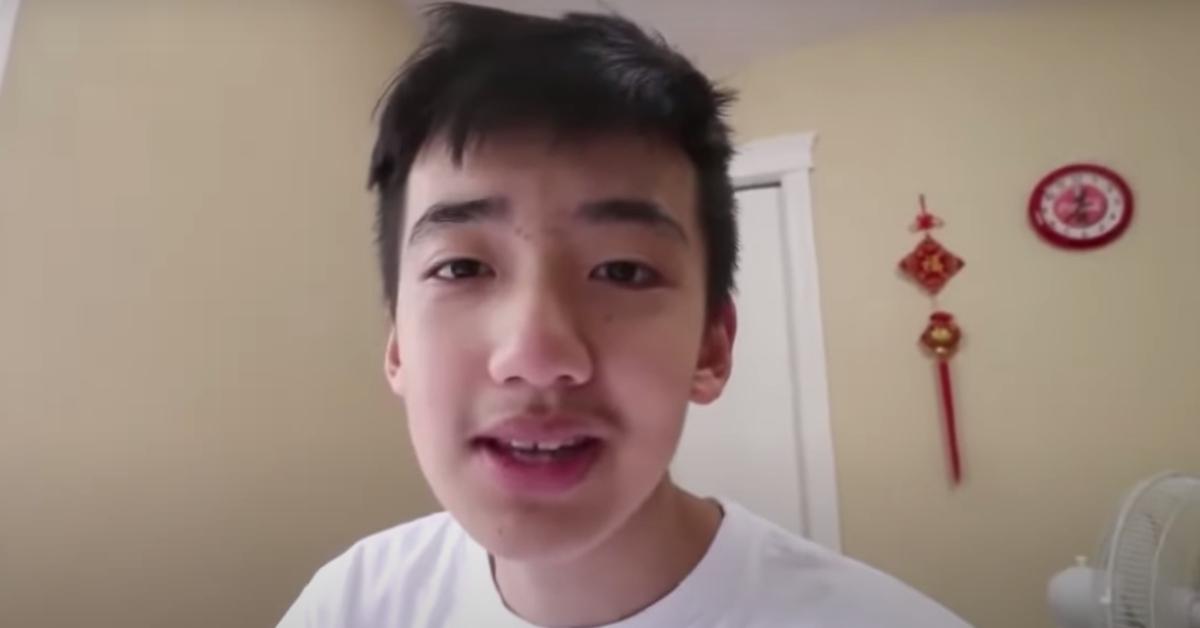 Article continues below advertisement
Who is Lil Tay's brother, Jason Tian?
According to The Cut, Jason tried to have a rap career of his own prior to posting videos of Lil Tay online. He managed a YouTube channel with little success, under the rap name Rycie. The publication suggested that Jason was the mastermind behind Lil Tay's persona. He coached her into making vulgar statements on camera.
Lil Tay had a controversial run on social media, which started in 2018. Claire Hope, commonly known by her rap persona Lil Tay, gained popularity after videos emerged showing the then-9-year-old in expensive cars and even more lavish homes. Her flashy lifestyle, combined with the use of explicit language, made Lil Tay a popular face online. However, her rise to viral stardom was met with a slew of criticism.
Article continues below advertisement
Many, including hip-hop legend Snoop Dogg, slammed Lil Tay's parents and suggested that the pre-teen should "be in school learning how to be a little girl not a dumb a-- grown person." Snoop implied that Jason was behind Lil Tay's internet persona. Jason never responded to the claim.
Article continues below advertisement
In May 2018, a video emerged online showing Lil Tay being coached by a male voice that never appeared on camera. And while the identity of the person behind the camera was never revealed, some believed it was Jason.
Article continues below advertisement
Shortly after the incident went viral, Lil Tay's Instagram account was wiped clean. A spokesperson for the rapper's family later told BuzzFeed that the Instagram grid was cleared because Lil Tay was reshaping her public image. "I am rebranding Lil Tay ... stay tuned," said talent manager, Diomi Cordero.
Jason set up a GoFundMe account amid a custody battle for Lil Tay.
After Lil Tay gained internet notoriety, her father, Chris Hope, sought physical custody of the teen star. Lil Tay's mother, Hope Trian, then claimed that Chris simply wanted to capitalize off of the young rapper's career. "He's done many things that showed that," Hope told The Daily Beast in 2018. She also said, "Last week, Tay was searching online, and found out that Chris Hope trademarked 'Lil Tay.'"
Article continues below advertisement
In response to the allegation, Chris explained that he filed that trademark in order to secure Lil Tay's financial future. He said, "It was obvious that her mom hadn't taken any steps to do things in a business-like manner." Amid the legal dispute, Jason set up a GoFundMe account for Lil Tay, who he says was abused by Chris and his wife, Hanee (per Daily Mail). Despite Jason's efforts, Chris was later granted custody of Lil Tay.