Twitch Streamer Kai Cenat Taken Into Custody After Giveaway Sparks "Riots" in NYC
A giveaway orchestrated by Twitch streamer Kai Cenat purportedly resulted in massive riots in NYC, prompting a 1,000-officer NYPD response.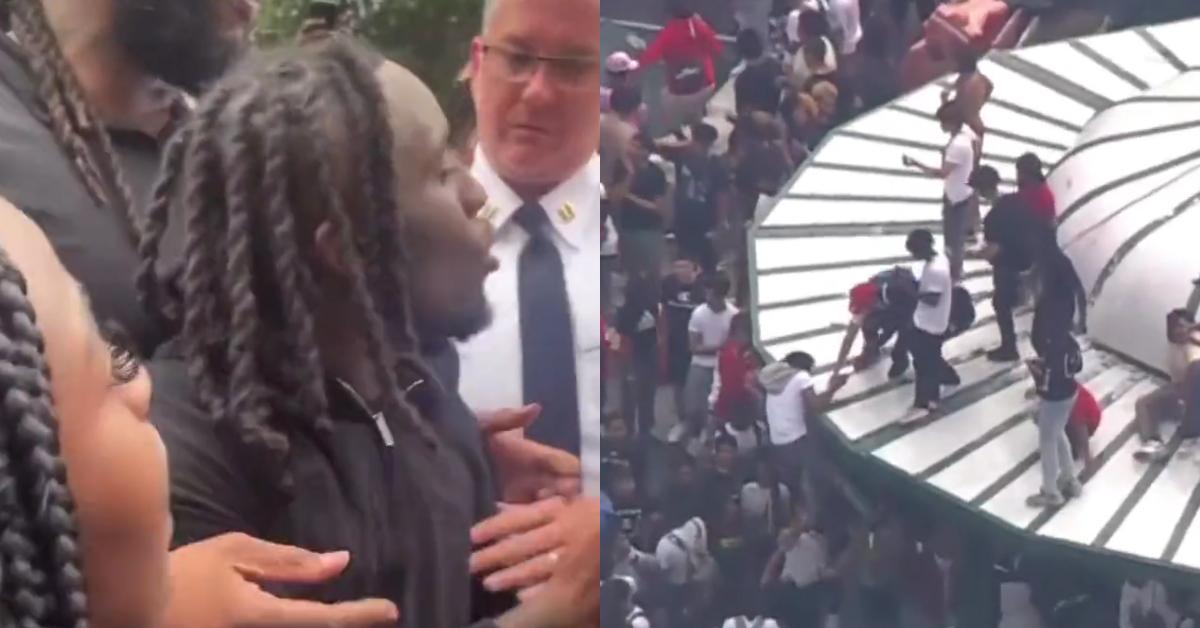 It's not unusual for online personalities/streamers to gather massive followings on the web, and oftentimes, these same followings can yield some fairly large IRL crowds, especially when a giveaway of any sort is involved. Just ask Mr. Beast.
Article continues below advertisement
Banned Twitch streamer Kai Cenat has managed to drum up their own massive in-person gathering after announcing on their social media channels that they would be offering a massive giveaway in New York City, prompting throngs of folks looking to get their hands on free stuff to flood the streets.
And things got real ugly, real fast.
Twitch personality Kai Cenat's NYC giveaway reportedly resulted in a ton of property damage.
Article continues below advertisement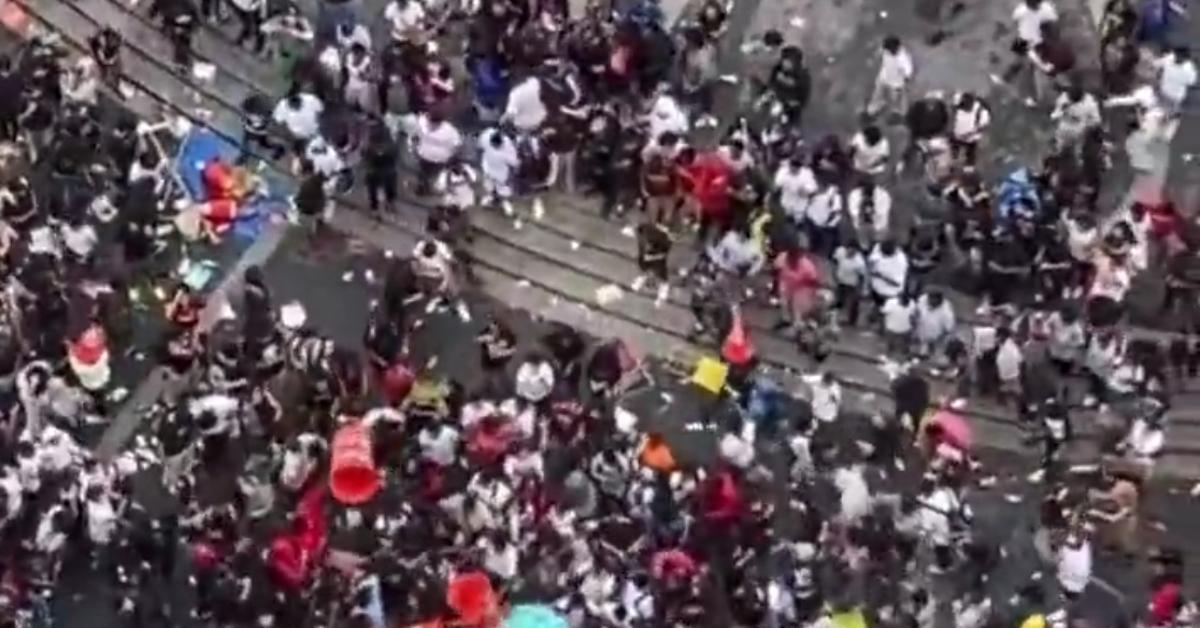 In a post delineating information on the nature of the giveaway, Cenat said, "I feel like New York really deserves it," and said he would be handing out free gift cards, Playstation 5 consoles, keyboards, gaming chairs, webcams, microphones, and even computers.
Article continues below advertisement
CNN reported that the crowd was so large that the New York Police Department initiated a Level 4 response in order to help contain the pandemonium that erupted from the deluge of folks trying to score free swag.
Article continues below advertisement
CBS News reported that the NYPD ordered 1,000 police officers to the area, and the Department would hold a press conference addressing the fervor fomented by the giveaway in a press conference.
Kai Cenat was reportedly arrested by the NYPD for pulling the stunt.
A slew of various videos and images from the massive giveaway gathering have cropped up on social media, including footage of Cenat being lifted by several officers over crowds and being escorted into police custody, where he is purportedly undergoing questioning.
Article continues below advertisement
Another video posted to Twitter shows Cenat being walked to a patrol car with several NYPD officers in tow as they attempt to de-escalate the situation that resulted from the streamer's giveaway. There have also been reports that the NYPD issued an arrest warrant for Cenat in response to the chaos created in Union Square.
Article continues below advertisement
Some are saying that Cenat's giveaway sparked a "riot" in Union Square.
The @rawsalerts Twitter account claims that "many people [were] reportedly injured" as a result of the giveaway and there was word that "crowds [were] attacking NYPD officers and causing damage to vehicles and property."
Article continues below advertisement
The end of the tweet reads that the NYPD urged folks to stay away from the area to avoid the kerfuffle. Some social media users snapped photos of police officers who were "lined up in riot gear" blocks away from the scene Cenat's giveaway caused.
Distractify will provide further updates on this developing story.